Our
Cuba
destination specialists hold a wealth of insider access on this fascinating island. Here are just a few practical travel tips to help plan for your holiday.
WEATHER IN CUBA
The Cuban climate is tropical, moderated by trade winds with the dry season being November to April. The rainy season is May to October, though rain showers are usually short-lived. Peak times for travelling to Cuba are Christmas, Easter, July and August, but the ideal time to visit is January to May, when it's warm but uncrowded and there is no threat of hurricanes (which can be a problem on the coasts from June to November).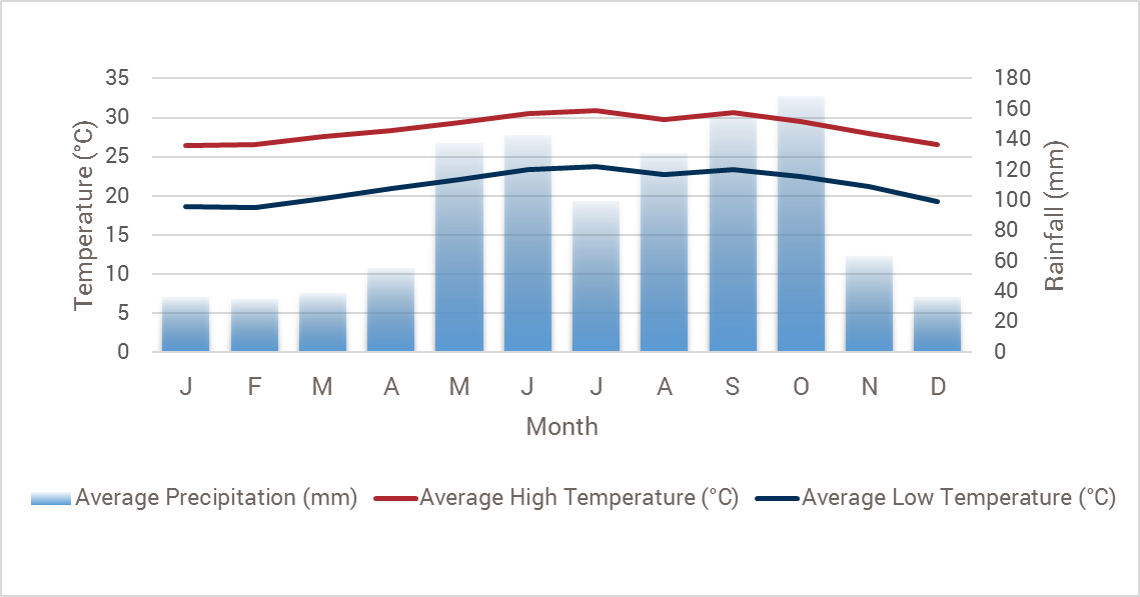 MAP OF CUBA
MEDICATIONS & VACCINATIONS IN CUBA
Cuba is one of many countries requiring a Yellow Fever vaccination certificate if entering its borders from certain countries. We suggest you speak to your local travel clinic ahead of departure to confirm whether you will require this document. You should also discuss any health precautions you should consider taking before you travel to Cuba. While malaria is not an issue here, mosquitoes do spread Dengue fever and the Zika virus in Cuba, the latter being classified as high risk. Zika is especially serious for pregnant women due to the viral implications for unborn children. You are well advised to take precautions against mosquito bites, including using insect repellent and protecting exposed skin with light layers. Your doctor can give you further health advice about preparing for your trip. Further data on Cuba's health climate can be obtained from the
Medical Advisory Service for Travellers Abroad (MASTA)
as well on the
NHS's Fit for Travel
website or that of
The Center for Disease Control & Prevention.

TIPPING IN CUBA
Many Cuban establishments include a gratuity in the total so check your bill to see if it has already been added. If a service charge has not been added, or you wish to tip an individual for their service, at all times do so with discretion as showing respect to workers and staff in Cuba is almost, if not just as important, as an actual monetary gesture. Cubans take pride in their service and it usually shows. For your guidance, a bellhop would appreciate one CUC (Cuban convertible peso) for carrying your bags to your room; the same applies to the poolside attendant. If you wish to tip your bartender, one CUC per every three drinks or so should be adequate, and for your maid service 1-2 CUC's left in your room daily. At a restaurant, the norm amongst Cuban tourists is to leave 1-3 CUC's or the equivalent of 10%. Tour guides should receive 1-2 CUC's per person in the group, and taxi drivers a total of 2-3 CUC's. As a rule, make sure you have lots of single notes to hand when travelling through Cuba.
GET CONNECTED
ELECTRICAL SUPPLY
In most Cuban hotels you will find either 220 or 110 voltage. Most older hotels use 110-volt power, while newer hotels use 220 volts. A variety of outlets are in use, but the flat and round two-pin plugs (the first of the two types below) are most common. Travellers from Europe will need an adaptor to use their electrical equipment in Cuba.



MOBILE / INTERNET CONNECTIVITY
Most mobile phones will work in Cuba but do check with your network provider that they have a roaming agreement in place with a local Cuban telecommunications company. Do be aware that call charges are expensive and the network and coverage can be poor outside of Cuba's urban centres.
Most top hotels in Cuba, and in recent years a number of cafés and shopping centres, have WiFi access. However, you should note that access to the internet is still controlled by the government and roaming charges are extremely expensive. Your best bet is to use your hotel's WiFi or speak to your guide about purchasing an internet access card, which should cost about 1.50 CUC per hour of use. If you go down this route you should buy the card in the hotel lobby or from an ETSECA office, where you will need to present a passport. It would be advisable to buy a few cards at a time to avoid having to queue repeatedly. Please note that the internet service in Cuba can be very slow and occasionally fail altogether.
RECOMMENDED READING
Our Man in Havana by Graham Greene
Cuba Libre by Elmore Leonard
Che Guevara: a Revolutionary Life by Jon Lee Anderson
Fidel Castro: a Biography by Volker Skierka
Cuba Diaries by Isadora Tatlin
Waiting for Snow in Havana by Carlos Eire