The world's largest nation,
Russia
promises dramatic history and rich culture. Famed for its arts, literature, palaces and the Trans-Siberian Railway, Russia has seen increasing visitor numbers since the fall of the Soviet Union in 1991. For Russia travel advice, please speak to our travel specialists who will happily assist you with travel tips on visiting Russia enabling you to take in the fascinating past and present of this unique superpower.
RUSSIA TRAVEL ADVICE: WEATHER IN RUSSIA
The climate in Russia varies from subtropical on the Black Sea coast to continental in Southern Siberia, arctic in the Far North to maritime on the Baltic Sea. In summer, temperatures can reach 40°C in Moscow while St Petersburg tends to remain in the thirties. During June, St Petersburg experiences the White Nights, 24-hour daylight, for approximately two weeks. Winters are dry and very cold with temperatures regularly dropping to -20°C and sometimes lower. However, buildings are generally very well heated and visitors to major cities need not spend long periods outside.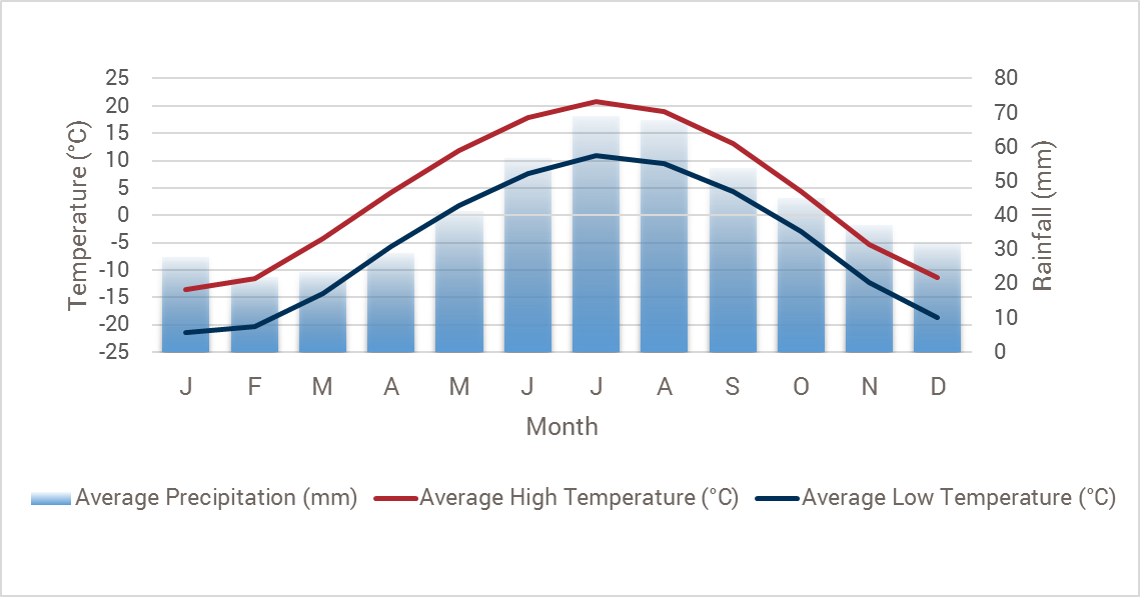 MAP OF RUSSIA
WHAT TO PACK FOR RUSSIA
Travel advice on choosing clothing for your trip suggests that you pack as you would for any western city destination, bearing in mind the season and location of Russia to which you are travelling. Winters are tremendously cold and so pack layers, including warm pullovers, a warm coat, hats and scarves.
MEDICATION & VACCINATIONS FOR RUSSIA
While you should consult your local travel clinic or health practitioner ahead of travel to Russia to confirm your requirements, it is recommended that you consider a vaccination against Hepatitis A which can be spread in Russia through contaminated food and water. Further information on this and related health matters can be found on the NHS's Fit for Travel website or on The Center for Disease Control and Prevention.
TIPPING IN RUSSIA
Tipping is entirely discretionary in Russia and dependent on how good you judge the service you receive to be, but many people ask for guidance on what to tip, so we suggest around 10% in restaurants handed directly to the waiter, provided this has not already been added to the bill, $3-$5 for porters, $2-$3 per night for housekeepers, 10% of the fare for taxi drivers, $10-$20 for good service from a concierge, $20-$30 per full day for drivers and $35-$45 per full day for private guides.
GET CONNECTED
ELECTRICAL SUPPLY
220 volts AC, 50Hz. Russia uses a standard two-pin European plug.


MOBILE / INTERNET CONNECTIVITY
Roaming agreements exist with international mobile phone companies. Local SIM cards are easily purchased for use within Russia if you have an unlocked GSM handset. Russia has fast Internet access widely available and hotels offer free WiFi. Communications should not present a problem to you when travelling in Russia.
RECOMMENDED READING
Crime and Punishment by Fyodor Dostoyevsky
Anna Karenina by Leo Tolstoy
War and Peace by Leo Tolstoy
Stalin: The Court of the Red Tsar by Simon Sebag Montefiore
Eugene Onegin by Alexander Pushkin
Doctor Zhivago by Boris Pasternak