On the off chance that one might be invited to dinner in the Elysée Palace, it is always useful to know of a suitably good hotel nearby. And what could be better than La Reserve Hotel & Spa, the masterpiece creation of Michel Reybier, entrepreneur, hotelier and owner of one of Bordeaux's great Chateaux – Cos d'Estournel.
Situated on Avenue Gabriel across from the Jardin des Champs-Elysées, La Reserve occupies the former palace of the Duc de Morny. And that is pretty much where the history ends. The interiors have been brilliantly re-designed by Jacques Garcia to create a sense of opulent authenticity, and yet underpinned by a profound homage to contemporary living. With gorgeously comfortable bedrooms, outrageously good bathrooms with the biggest rainforest shower heads on earth, a beautiful indoor pool & spa and a bar that oozes a sense of sophisticated mystique, this is not a hotel in the normal sense of the word. The feeling of peaceful intimacy combined with the fact that the staff have some sort of sixth sense that means they appear the instant they are needed, gives rise to the distinct impression of being resident in the world's most exclusive private club. The danger of course, is that having arrived, one is unlikely to ever want to leave, knowing that life will never be the same again.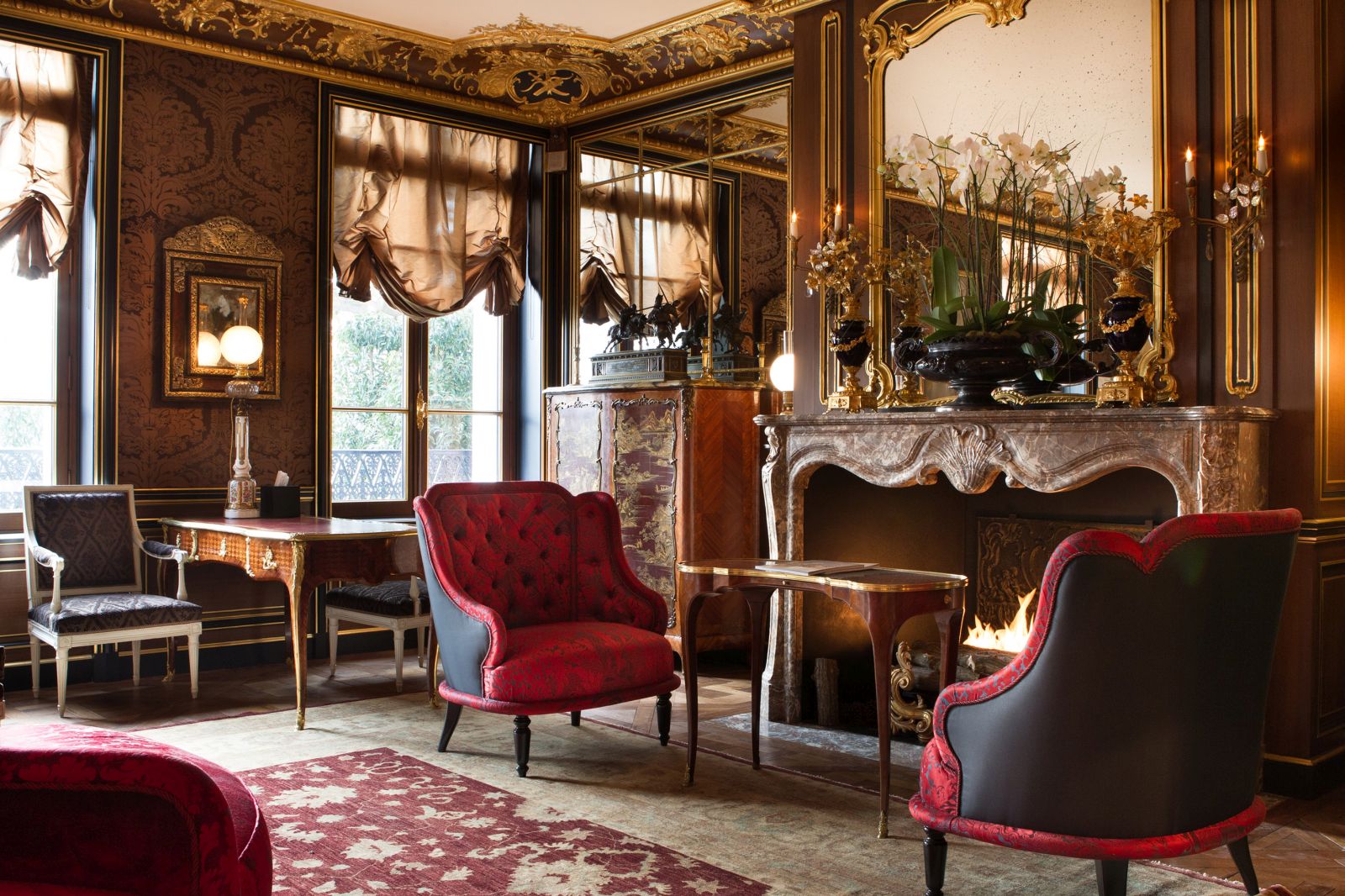 And on the basis that receiving such an invitation is probably more pie in the sky than reality, it is equally worth knowing how else to spend a delightful 48 hours in Paris. I have been to Paris so many times but for some strange reason, the never-ending stream of bad news, terrorism and violent yellow vest protests had somehow pushed it back deep into my sub-conscious, diminishing any appetite to return. How wrong can one be! Only a philistine with a limbic incapacity could not love Paris. The architecture, the scale, the sense of grandeur, French style, the beauty, gastronomy, fashion, and the blending of the contemporary with the old, all conspire to instil a sense of pure magic into one's soul.
Paris undoubtedly, is a city best served up on foot. For the lazy and the crazy, it is possible to download the Lime or Bird App, which provides access to several thousand electric scooters left against railings, dropped on pavements and seemingly left forlorn and abandoned on the streets by previous users. While this is an efficient and rapid means of getting about, anything less than total focus is likely to result in serious injury and from September 2019, it will become an offence to ride on pavements (with an instant fine of €135). And so all things considered, walking still remains the best and most interesting way to explore and of course, allows for the very essence of pleasure that is so often forgotten in the freneticism of 21st century travel – serendipity.
On our first afternoon, we set off for a short, brisk stroll which ended in a long, slow walk of just under five miles. Crossing the Place de la Concorde, we wandered through the Jardin des Tuileries, mildly amused by the stupidity of tourists who had planted themselves in the free chairs positioned downwind of the huge fountain opposite the Musée de l'Orangerie – each time the wind picked up, they were liberally sprayed with green pond water. Onwards to the Palais Royal and through the Arc de Triomphe du Carousel before stopping to take in I.M. Pei's timeless and stunning glass pyramid outside the Louvre. No matter how many times one sees it, this geometric steel & glass edifice never diminishes in stature or avant-garde design. A most brilliant and fitting memorial to a legendary architect who sadly passed away aged 102, the week after we returned from Paris.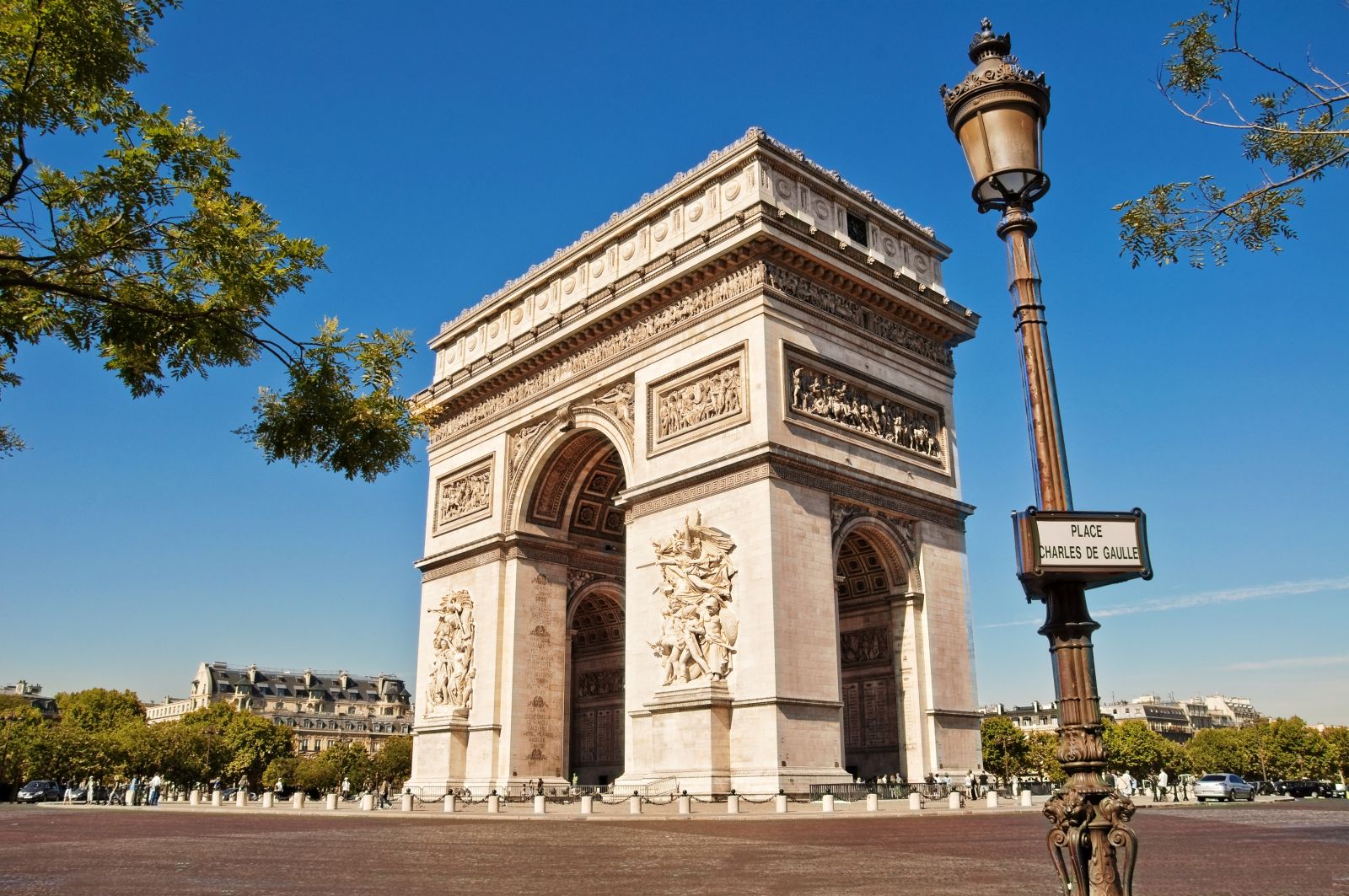 Later, we wandered up the Rue du Fauborg St. Honoré and the Place Vendome, absorbing the fascinating and dramatic evolution of fashion before diving into Hemingway's Bar in the Ritz, so beloved of Cole Porter and F. Scott Fitzgerald, and where in 1944, Hemingway himself supposedly 'liberated' the bar of German soldiers by downing 51 Dry Martinis in a row. In actual fact, having unsuccessfully petitioned General Leclerc for a posse of supporting troops, he managed to persuade some resistance fighters in a machine gun mounted Jeep to accompany him to the Place Vendome. When he burst into the hotel, the manager promptly informed him that the Germans had already left, and he would most certainly not be permitted to enter the hotel with a weapon. He threw the gun back in the Jeep and returned to the bar to make history.
No matter how good the Martinis are in Hemingway's Bar (and they are), nothing could have prepared one for dinner in Gabriel, La Reserve's two Michelin Star restaurant. It is a given that in such an establishment the service will likely be perfect and the ambience impeccable, but very few things in this world could cap the sheer and utter gastronomic perfection of this dinner. Chef Jérôme Banctel has redesigned the cuisine of his native Brittany and infused the menu with considerable inspiration from his many visits to Japan. The result is a culinary tour de force accompanied by the finest and most imaginative selection of pairing wines.
LANGOUSTINE
Pochée dans l'eau de mer, caviar osciètre, oignon doux et sabayon à l'huile d'olive
Domaine Albert Mann, Alsace Riesling « Cuvée Albert » 2016
-
ARTICHAUT « MACAU »
Le coeur en impression de fleur de cerisier et coriandre fraîche
Higashiyama Shuzo « Leo » Saké, Junmai Daiginjo 2017
-
HOMARD BLEU
Poché dans son beurre, coulis d'oseilles et gingembre, émulsion à la vanille
Domaine Pierre-Jean Villa, Condrieu « Jardin Suspendu » 2016
-
MAQUEREAU DE BRETAGNE
Au vin blanc, pomme de terre en bourride d'oursin
Domaine des Roches Neuves, Saumur Blanc « L'Insolite » 2017
-
COCHON DE LAIT DE BURGOS
Croustillant, mangue laquée et chou vert épicé
Domaine Guillaume Gilles, Cornas 2015
-
SÉLECTION DE FROMAGES
Sélectionnés par Philippe Alléosse, Maître artisan affineur fromager
Domaine de la Pinte, Arbois « Cuvée d'Automne »
-
SARRASIN
Croquant de sarrasin torréfié, cidre chaud
La Taille au Loups, Montlouis-sur-Loire « Cuvée des Loups » 2015
-
LE CHOCOLAT
Pépite du Brésil, sauce chocolat infusée au maté
H.M Borges, Madeira « Sercial » 10 ans
Of course, the best way of working off such a gastronomic feast is by walking, and thus the hills of Montmartre became the next morning's mission. Starting in the tiny garden in the Square Jean-Rictus, all romanticists need to see the 'love wall' of glazed lava tiles designed by Frédéric Baron and Claire Kiri in 2000 featuring 'I Love You' inscribed in 311 languages. We waked on through the cobbled streets bypassing La Maison Rose, local café to Picasso, Modigliani, and later to the stars including Piaf, Barbara, Aznavour, Nougaro, Brel, and even Albert Camus, who perhaps found something existential about the whole experience. Avoiding Renoir's garden (whilst admiring the 'Close Montmartre' vineyard below - through the fence) we walked on to the wonderful and beautiful basilica of Sacre-Coeur. It was here, at the beginning of the 3rd century, that the early Christians of Paris along with their bishop Saint Denis, the priest Saint Rusticus and the deacon Saint Eleutherius were martyred, giving the hill its name "Mount of Martyrs". Don't go in. As with most sites in Paris in the summer, they are best observed from the outside.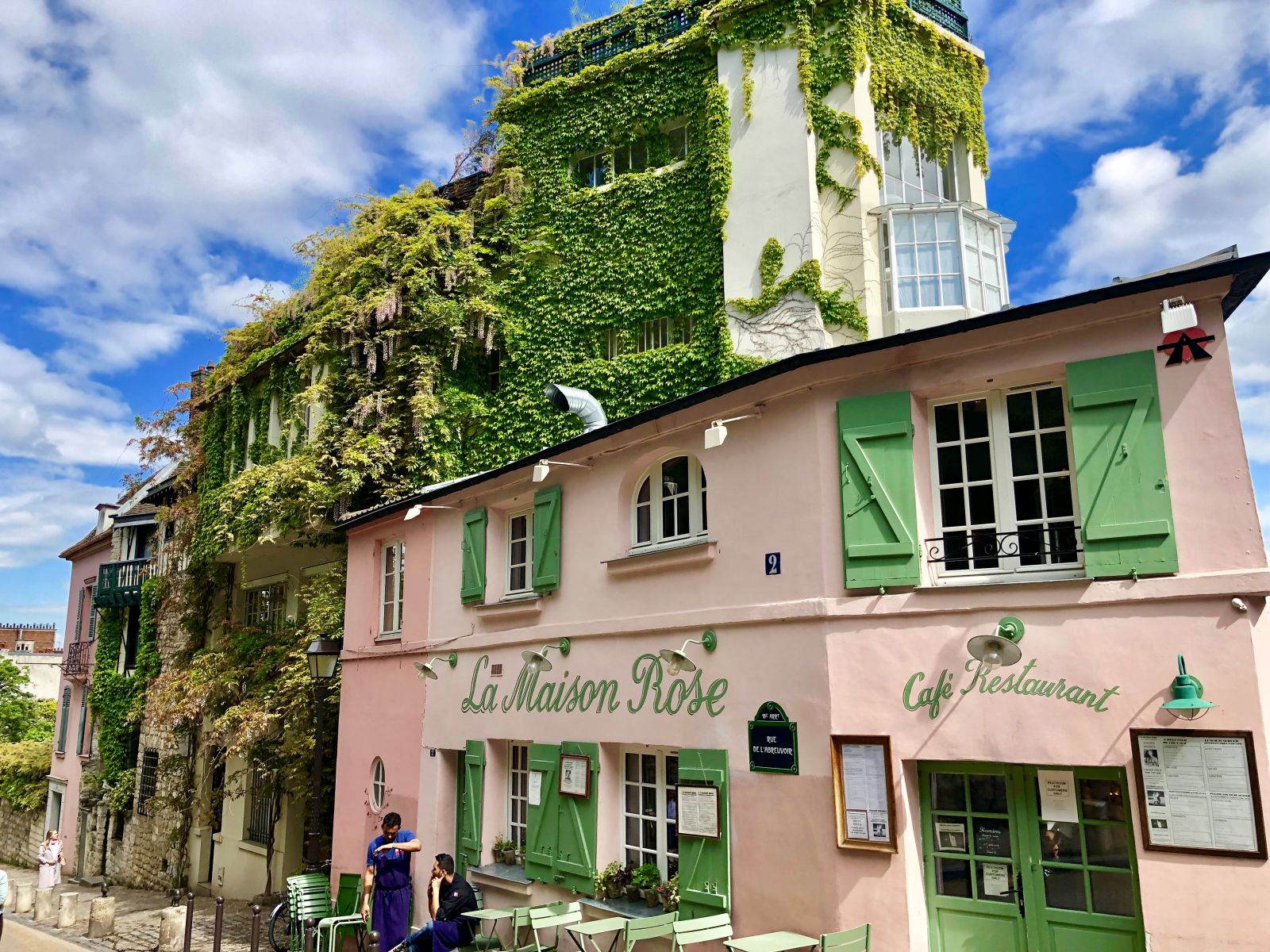 It is then only a short walk to one of my favourite spots in Paris, the secret garden in the Hotel Particulier. For the uninitiated, it is complicated to find, requiring the visitor to walk down a passageway, ring on a buzzer and explain that you wish to see the garden. Alarmingly, on pressing the buzzer, the theme music to the Netflix series 'Narcos' is played, possibly suggesting that one may have interrupted a lare scale cocaine deal and will no doubt be made to pay the price once trapped on the wrong side of the huge wrought iron gate! Once through however, there is a further warren of paths to be navigated before finding the lovely garden, an oasis of calm and home to a delicious cappuccino. Onwards to Rue Lepic to visit Les Petits Mitrons in order to savour one of the finest fruit tarts in the world, before grabbing a taxi and heading to the Pont Marie for a stroll down Le Quai de Bourbon.
The islands and the left bank have their own character and despite the rampant tourism, there is still so much to like about them and amazingly, so much to discover. Seeing poor old Notre Dame in her burnt-out state is harrowing, but how wonderful to know there are still those with deep enough pockets to raise almost a billion euros in a matter of days. Crossing the Pont Archêveché, a jazz trio were playing 'Heaven' so supremely well that most pedestrians felt compelled to dance in a sort of impromptu Strictly Comes to Paris. Wandering on through St. Germain, we came across a delightful little restaurant in a small courtyard off the rue des Grands Augustins, Roger la Grenouille. A sublime place for lunch with a delightfully simple, and very good menu. Bravo Roger….your service was fun and friendly and your pink wine magnifique!
Bizarrely, having made so many trips to Paris, neither of us had ever been beyond the second floor of the Eiffel Tower. So off we went, and quickly wished we hadn't. Even with an advance ticket, the queues are awful and depressing. You queue for one lift and then have to get out and queue for a second one. And the view from the top – not as good as from the second floor, or indeed Sacre-Coeur. The only way to do the Eiffel Tower is to have lunch at Jules Verne, only accessible via their private lift.
Just time for a swim and a quick cocktail at La Reserve before heading to the Marais in La Reserve's complimentary Mercedes limousine, driven by the charming and larger than life Marc, who was able to deconstruct Brexit in a matter of seconds using a series of dismissive sounds as only a Frenchman can. We dined at Benoit, a marvellous bistro (and the oldest in Paris) owned by Alain Ducasse. It was entirely worthy of its one Michelin star and had an impressive wine list. Having ordered what I thought was rather an impressive sounding bottle, a very smooth American gentleman sat down on the next door table and ordered a stratospherically expensive bottle of Petrus. Without anything being said, he had brilliantly put me in my place and reminded us of why we need to stay on excellent terms with our friends across the pond….spending power!
One final cocktail at La Reserve before going to bed, breakfast the next morning and off, avoiding the very few and rather disinterested looking yellow vests as we sped out to the airport. For 48hrs of complete bliss, honestly, really, truly……nowhere beats Paris. I'm all for L'Entente Cordiale.
George Morgan-Grenville
May 2019