The well-to-do and powerful have been flocking to Lake Como since Roman times, leaving a legacy of opulent villas and palazzi. It remains a decidedly upmarket destination with a retro-chic appeal, its implausibly pretty waterside villages and towns seemingly filled with people who could have come straight from the set of The Talented Mr Ripley. Embrace the vibe with a stay in a lavish grande dame of a hotel and sashays across the lake in a vintage-style wooden e-boat, or take up residence in a private villa with an aristocratic pedigree and every possible modern luxury.
BEST PLACES TO STAY IN LAKE COMO
Revel in the old-world luxury of a historical hotel set in manicured gardens beside the water or opt for the freedom of a fabulous private villa where the lake views may come with infinity pools, cinemas and your own boat.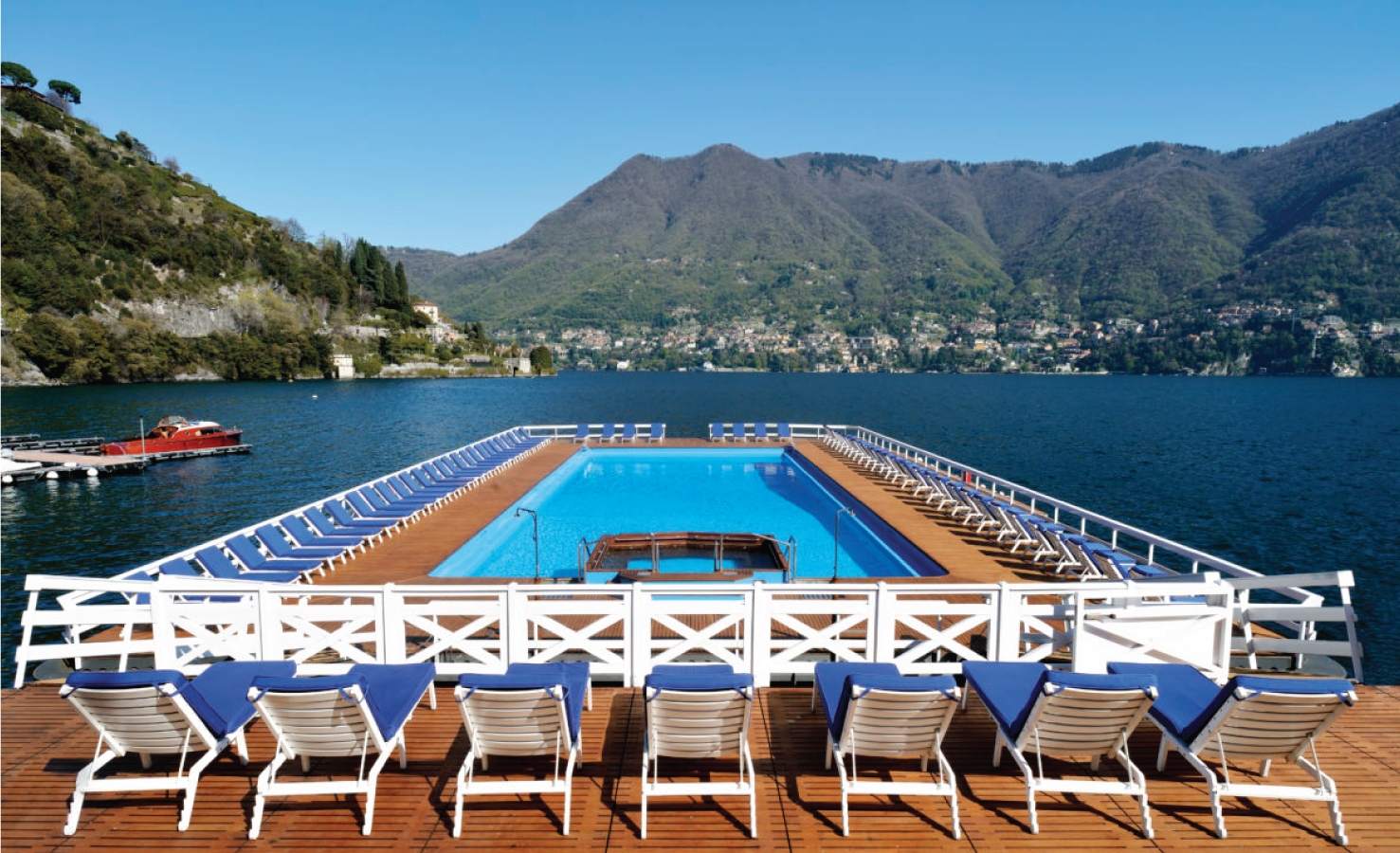 Cocooned in a 10-hectare botanical formal garden, the former waterfront summer retreat of a 16th-century cardinal now offers classic Renaissance-style grandeur in its antique-filled rooms. Among the modern touches is the heated outdoor swimming pool that seems to float above the lake and the hotel's sleek wooden launch powered by electricity.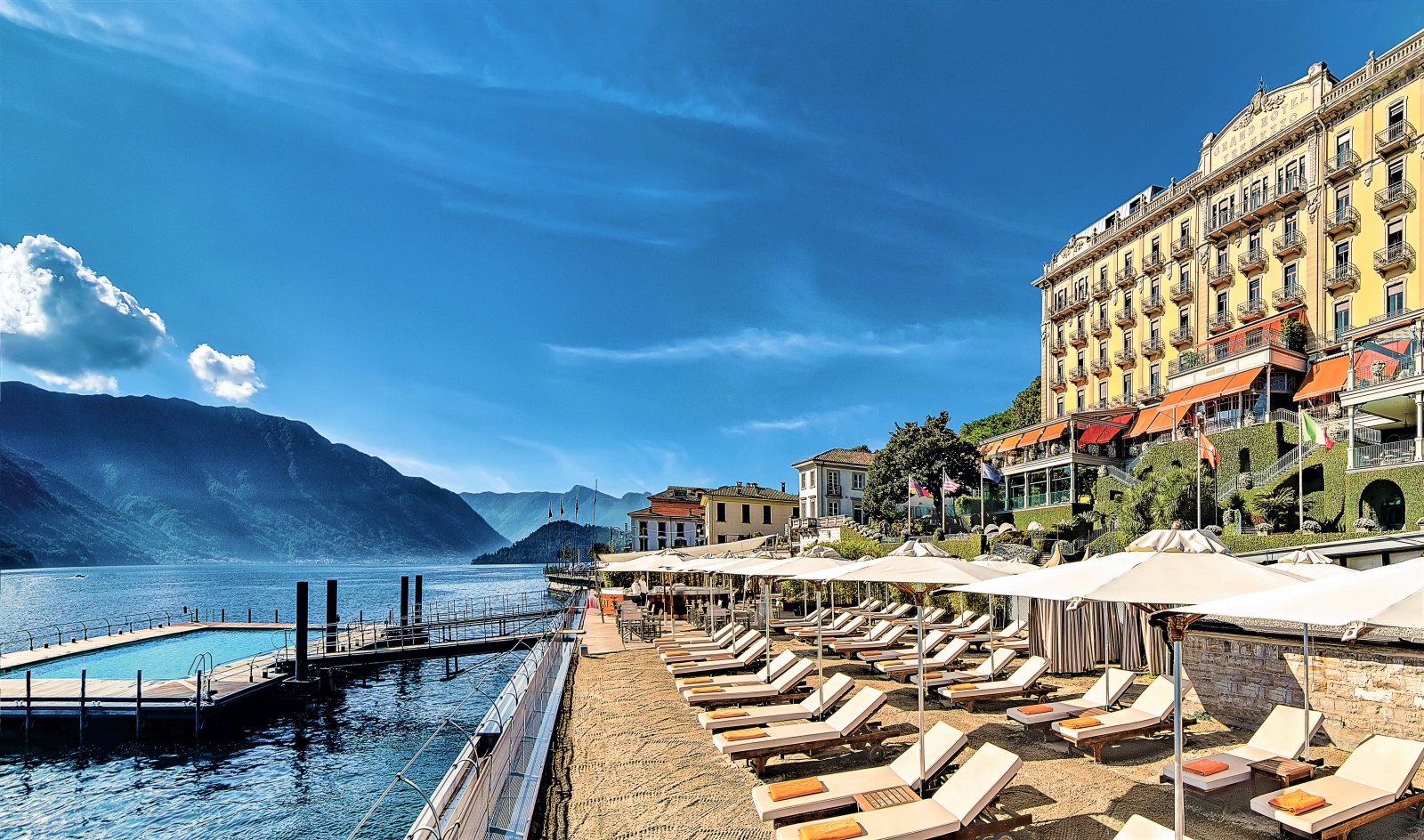 Behind its restrained Art Nouveau façade, Grand Hotel Tremezzo encapsulates the exuberance of the Belle Époque with its sumptuous, vibrant décor. The views across the water to Bellagio and the Grigne Mountains are unforgettable and best enjoyed from the glamorous lido or the terrace of the fine-dining restaurant.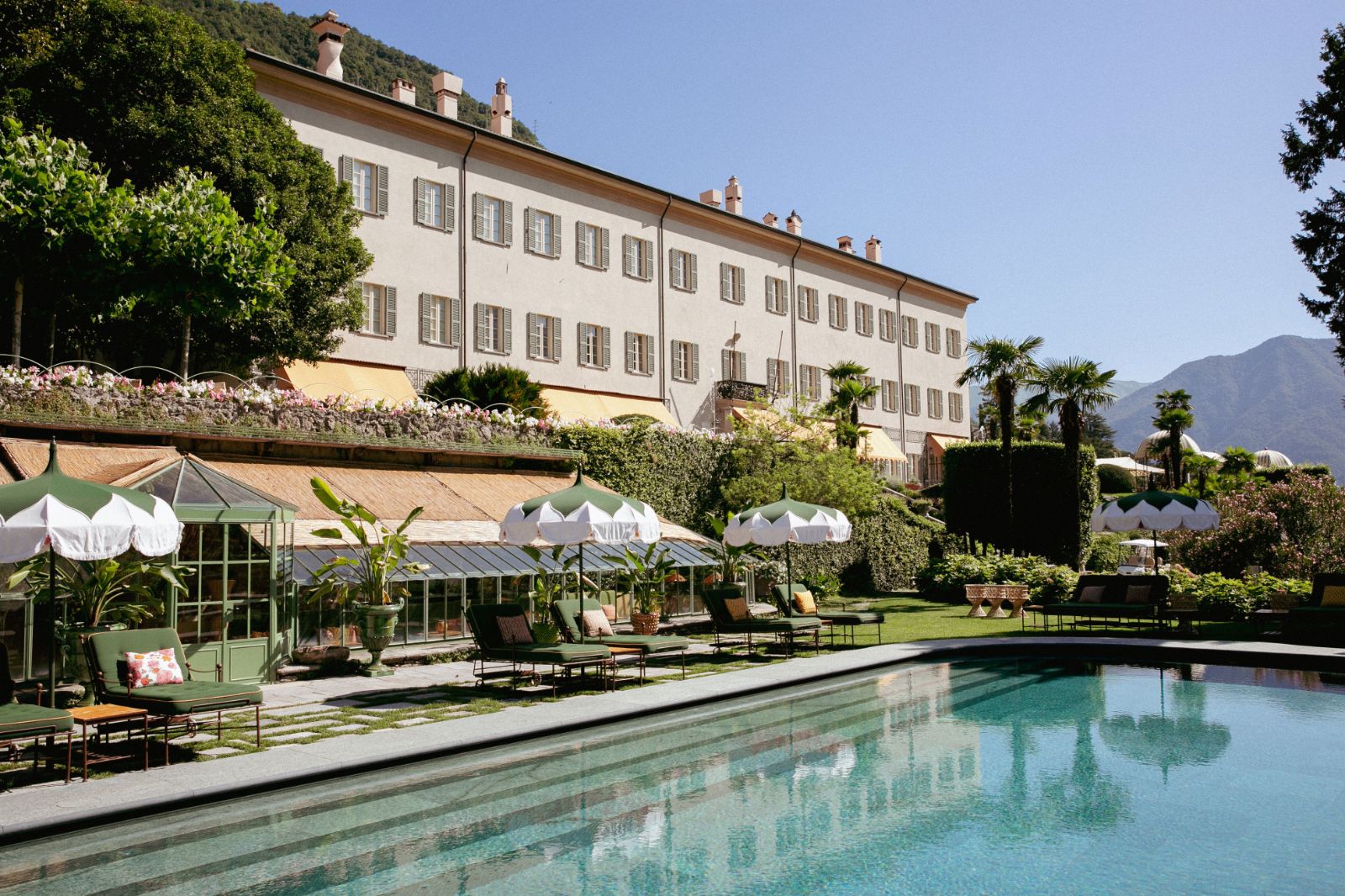 The villa where an 18th-century nobleman entertained in grand style and Vincenzo Bellini composed an opera retains its air of refined exclusivity following a recent three-year refurbishment. The interiors gleam with marble, silk and Murano glass, while mature terraced gardens are a soothing venue to lap up the watery vistas.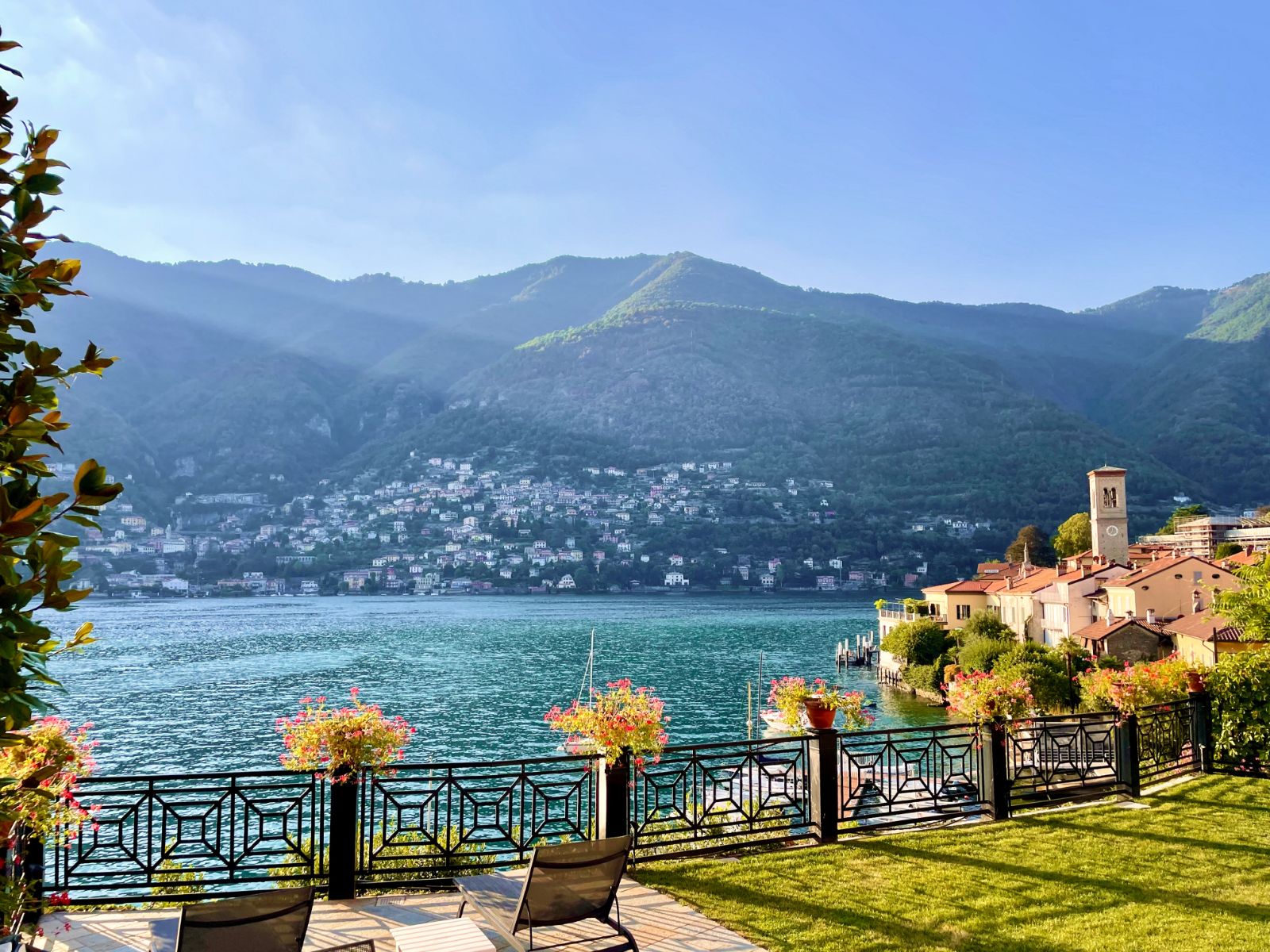 Set in terraced grounds leading down to a private jetty, this charming villa on the edge of Torno has seven bedrooms, including two in a separate guest cottage. Start the day with a workout in the lake-view gym, then venture out by boat or relax by the heated pool in the rose-scented gardens watching the comings and goings below.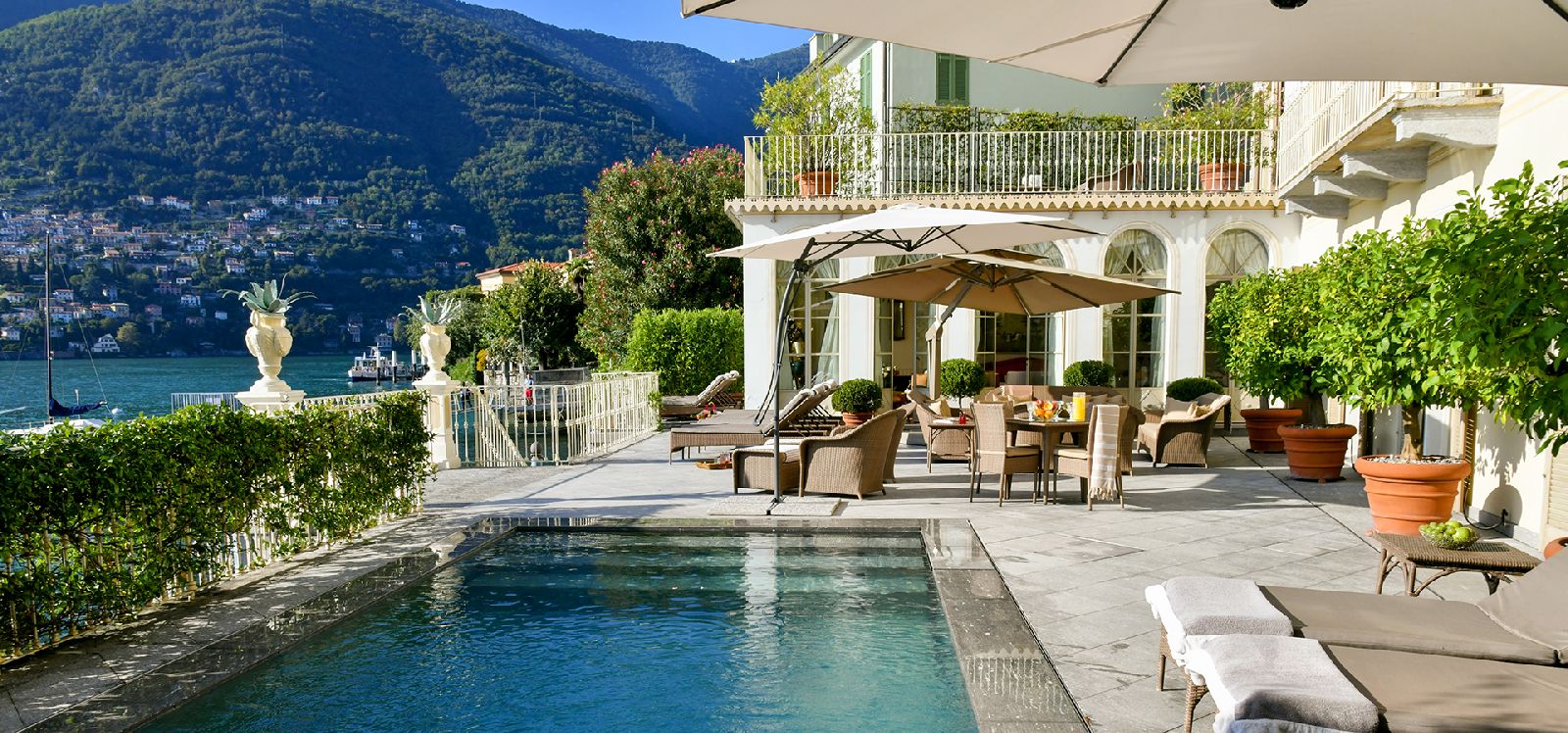 With its water-level location, perfectly conceived outdoor spaces and a swimming pool that deepens at the flick of a switch, this handsome Neoclassic villa provides an intimate, immersive experience of Lake Como. Six serene bedrooms create space for 12, while the private pier offers easy access for water taxis and private charters.
The clean-cut contemporary design of this water's-edge property in Tremezzina stands out among the sought-after area's more traditional offerings. Created on the site of an old shipyard, it is filled with light from vast picture windows and comes with eight sleek bedrooms, a gym, spa and cinema, plus a private boat, and is a short stroll from a clutch of authentic local restaurants.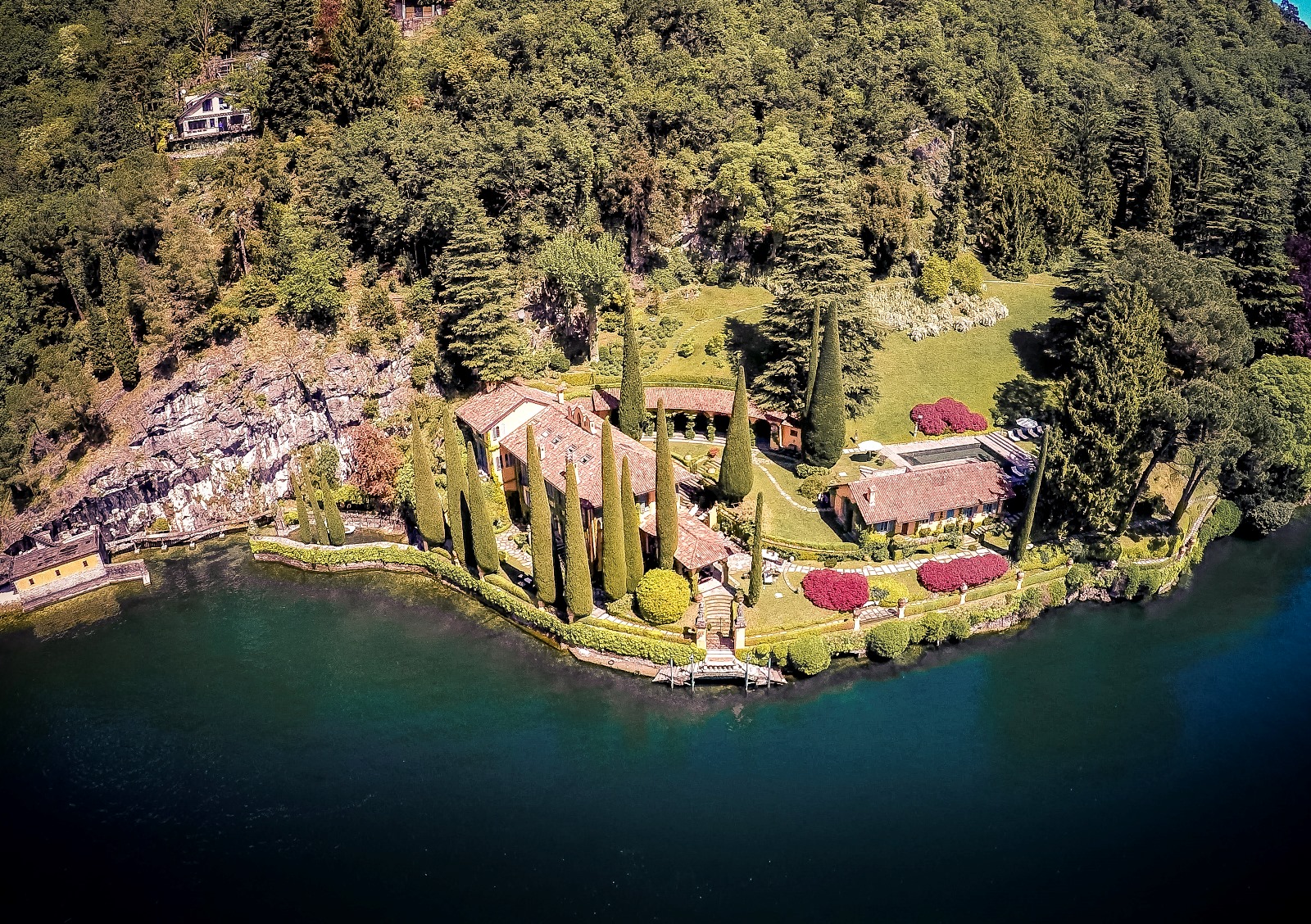 Hidden away in three hectares of garden screened by cypresses, this nine-bedroom 19th-century villa is the epitome of a luxurious lake-side retreat. Accessible only by boat, it combines contemporary must-haves such as a heated infinity pool with a flawless interior design that complements original features such as wooden ceilings, carved fireplaces and painted doorways.
BEST PLACES TO VISIT IN LAKE COMO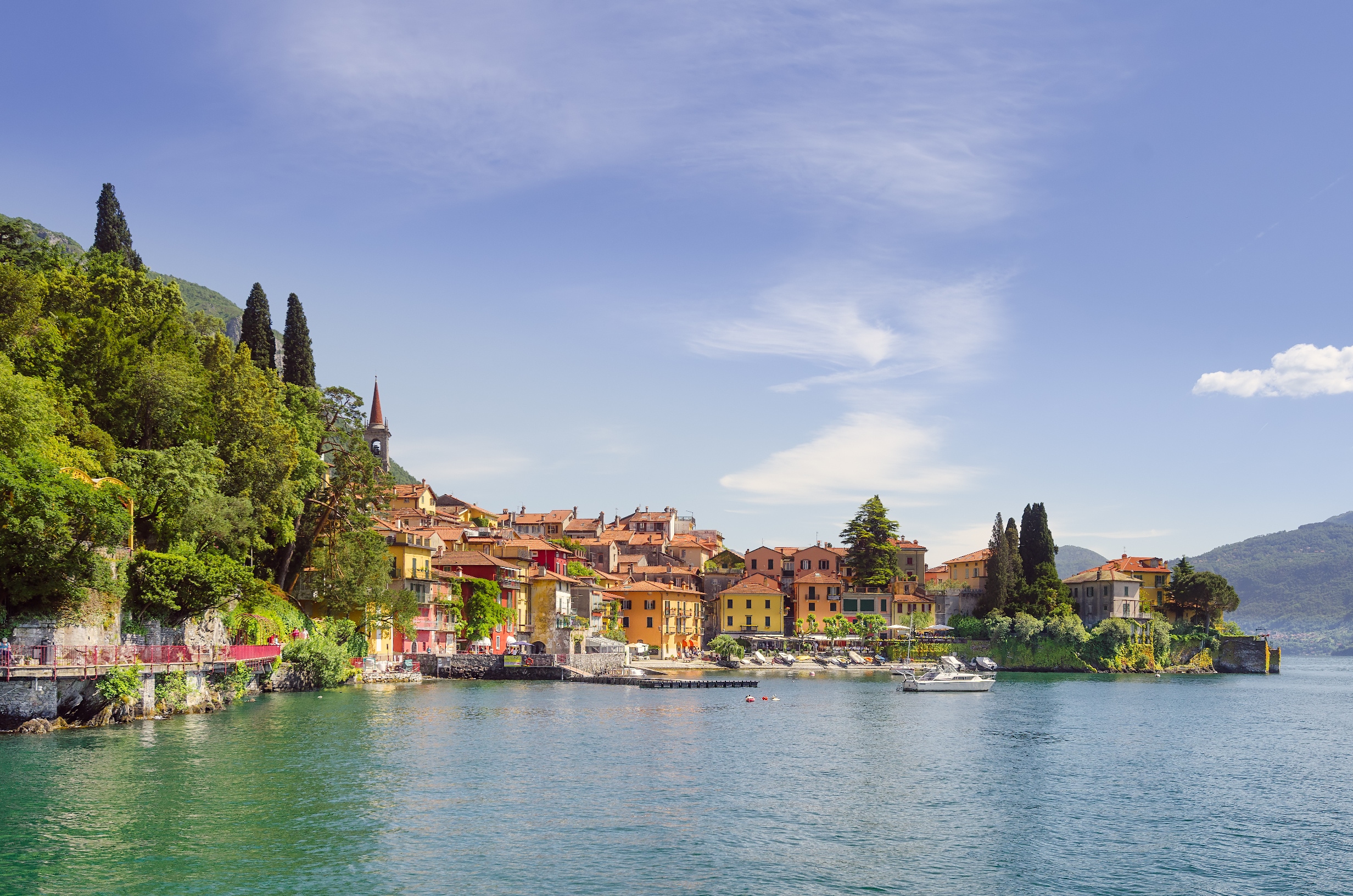 At the tip of a promontory at the hub of Lake Como's three branches, the village of Bellagio is one of the area's most exquisite, where the cobbled lanes of its medieval centre lead upwards or along the lakeside to historic gardens. Charming Varenna, clustered around a tiny bay, is home to a 10th-century frescoed church; look down over it from the 1,000-year-old Castello di Vezio a 30-minute walk away. The lakefront promenade of Cernobbio is lined with inviting restaurants that provide a perfect pause between walks into the hills or visits to famously magnificent villas once owned by aristocratic families. Those looking for more bustle will find it in Como, the lake's largest city; its ancient Città Murata, wrapped in 12th-century walls, has an array of boutiques, a brace of museums and several venerable churches. With excellent ferry links to Bellagio, Varenna and other Lake Como destinations, diminutive Menaggio is popular for its waterfront walks, the nearby beach and the rustic hamlets of its hinterland. To the south, close to Tremezzo, Villa Carlotta has impressive gardens and a beautifully housed art collection; a short hop from here, the Villa del Balbianello is another magnet for horticulturalists. On the outskirts of Bellagio, meanwhile, the park of the Neoclassical Villa Melzi d'Eril is something of a botanical paradise.
THINGS TO DO IN LAKE COMO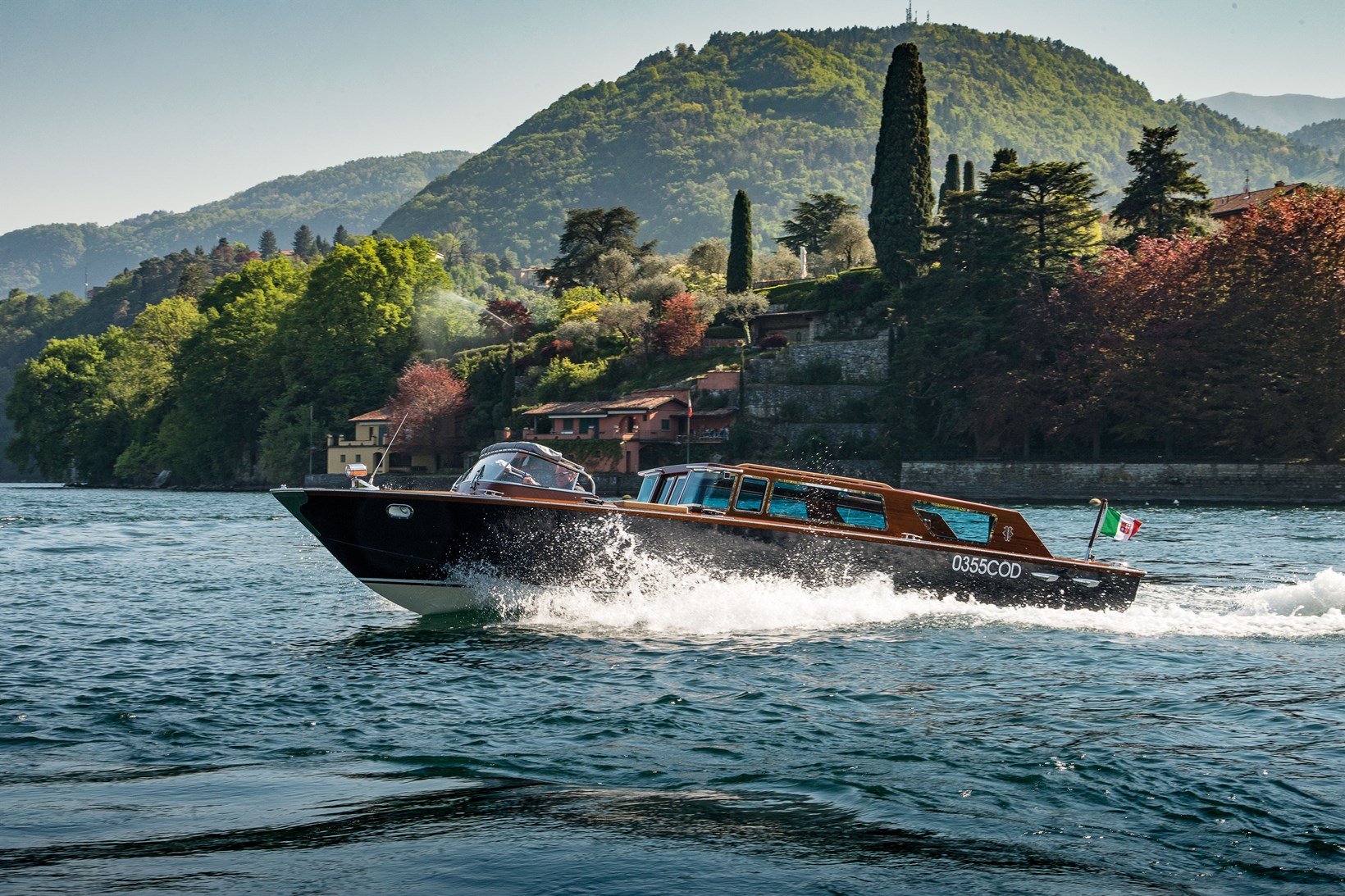 Embrace la dolce vita with your choice of lake transport; if you charter a Riva, you'll be zipping everywhere in a streamlined wooden boat whose maker has a venerable backstory. Another option is to take a helicopter flight, to appreciate the loveliness of the lake's wider setting. Back on terra firma, there are leisurely trails such as the Greenway walk from Colonno to Lenno and the 10-mile Lake Como Poetry Way between Roggiana and Brunate in the steps of celebrated writers. For a walk with a difference, if you're not afraid of heights, you can follow the footbridges along the high sides of the narrow Orrido di Bellano gorge.
BEST PLACES TO EAT IN LAKE COMO
Al Veluu, Tremezzo
This family-run restaurant above Tremezzo has a menu of regional specialities made with local produce, including some from its own organic garden. Savour views of Barbianello over a dish of grilled Lake Como sardines.
Il Gatto Nero, Cernobbio
Off the road up to Monte Bisbino, this romantic and welcoming hideaway attracts a discerning, well-heeled crowd – including George and Amal Clooney – for dishes such as linguine with lobster and the far-reaching vistas.
Giacomo al Lago, Tremezzo
Fish is the focus of the Grand Hotel Tremezzo's relaxed waterside venue. Lunch on super-fresh ceviche, sashimi or oysters, or linger under the moonlight over Giacomo's signature deceptively simple seafood creations.
La Darsena, Tremezzo
Classic Lombardy cuisine is given an appealing modern flourish at La Darsena. Glass walls enable uninterrupted views of Bellagio and its mountainous backdrop, while the seasonal menus feature the freshest of local ingredients.
I Tigli in Theoria, Como
Michelin-starred I Tigli in Theoria takes a stylish contemporary approach to fine dining. Admire the artistry of a starter of egg, asparagus, tamarind and coconut milk, say, in a 15th-century palazzo courtyard.
La Fagurida, Tremezzo
With its verandahs and terraces looking out over the lake, family-fun La Fagurida is a rustic refuge set in a tastefully renovated stone farmhouse. The food is unfussy and delicious: think polenta, lake fish and seasonal vegetables.
Locanda Sant'Anna, Argegno
High in the hills above Lake Como's southwestern corner, this out-of-the-way spot has a cosy mountain-chalet ambience with hearty regional dishes to match, along with breathtaking views from the terrace.
GETTING AROUND LAKE COMO
The road that winds its way for 101 miles around the edge of Lake Como may pass through glorious scenery, but it can be horrendously busy at peak times. A far smarter option is to travel on the lake itself, making use of the public ferries that whizz across the water between the main villages or chartering your own small boat, with or without a driver, giving you complete freedom to go where and when you want.
BEST TIME TO GO TO THE LAKE COMO
April and May, when gardens and the wider landscape are springing into colourful life, and the autumn months of September and October are the most pleasant months to visit Lake Como. It's not that it's too hot in summer – the water helps to cool the air, so average highs are around 27C (80F) – but it's generally very crowded.