Think of an African safari and the mind immediately conjures up sepia-infused images of travelling along dusty tracks in a purpose-built 4×4, with mile upon mile of Serengeti plains, the Okavango Delta and the Masai Mara stretching far into the distance, spotting herds of migrating wildebeest, rhino and zebra or catching a glimpse of elephants and lions as they roam their natural habitat. Yet, increasing numbers of intrepid holidaymakers are swapping vehicles for a more authentic type of horse power to experience the diverse and ever-breathtaking landscapes of Africa.
Just imagine a moment. Whether you're enjoying a gentle walk, respectfully tracking big game from a distance and marvelling at the abundance of bird life circling the skies above, or embracing the great outdoors with an exhilarating canter across the flood plains alongside a moving landscape of migrating giraffe and buffalo, a horse-riding safari in Africa provides an exhilarating feast for all the senses.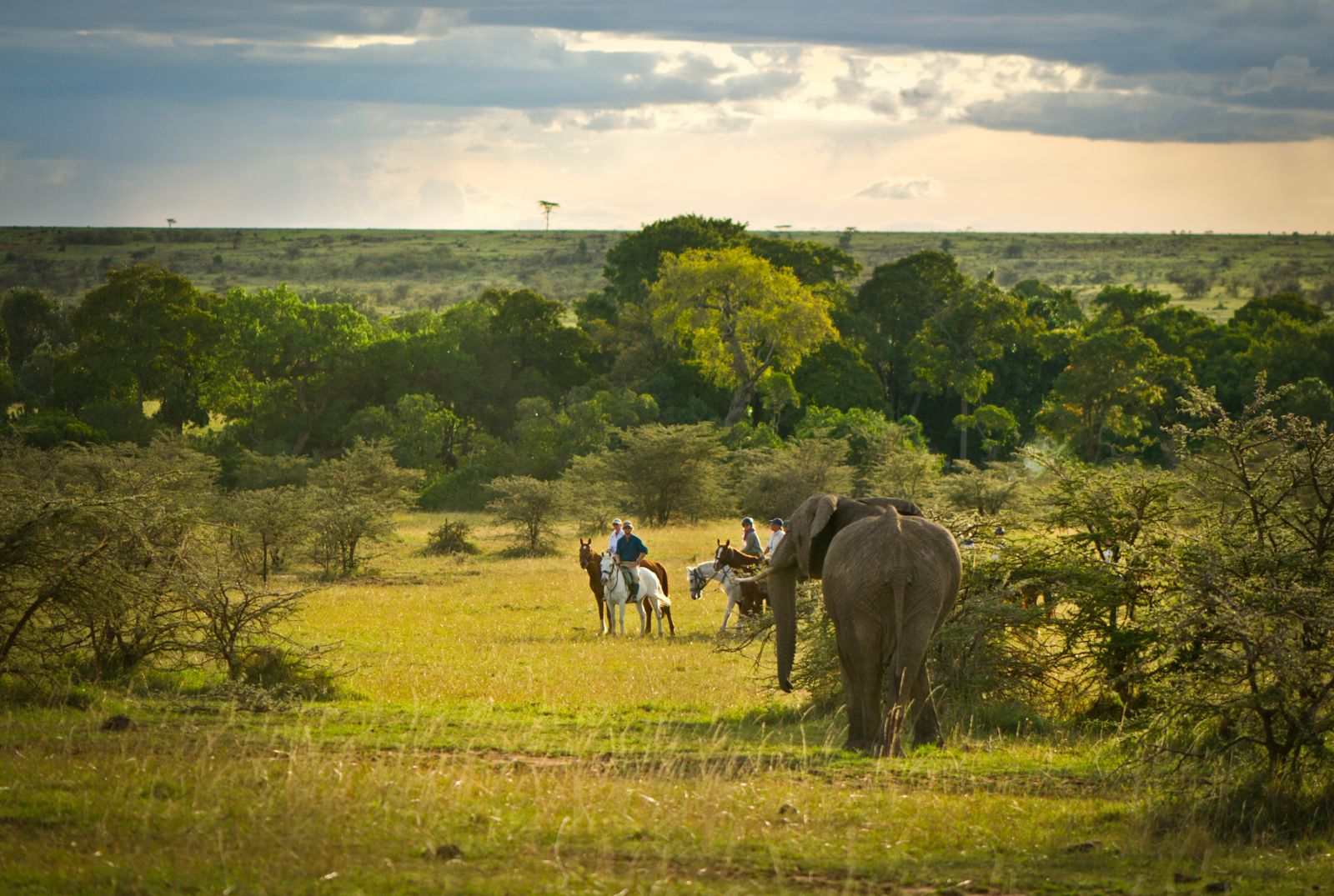 But where to ride? Botswana is recognised as the birthplace of horse-riding safaris and it's easy to see why, dominated as it is by the mighty Kalahari Desert with the world's largest wetlands in the Okavango Delta to the north, the Makgadikgadi Salt Pans to the south east and the game-rich Chobe National Park. Camp Kalahari in the Makgadikgadi Salt Pans, for example, offers private horse riding safaris complemented by luxury tented accommodation as well as fly camping on the pans. Macatoo Camp also offers varied horseback safaris in the Okavango Delta as well alternative activities for non-riders.
Kenya meanwhile is unrivalled on many levels and riding trails through the Maasai Mara, the Laikipia Plateau and around Lake Naivasha provide an unforgettable horseback safari experience.
Tanzania is somewhat dominated by the vehicle-led safaris in the big game parks of the Serengeti, but riding through the deep forest trails in the foothills of Mount Kilimanjaro takes some beating. Intermediate or advanced riders can enjoy two to eight day riding safaris in the Singita Grumeti Reserve with daily rides from Singita Sasakwa Lodge or longer safaris led by experienced guides between Singita Sasakwa Lodge, Singita Explore and Singita Faru Faru Lodge.
Or if you fancy galloping through the surf on a deserted beach in Mozambique, the Bazaruto archipelago offers an unbeatable riding experience. South Africa, Namibia and Zambia also provide excellent riding opportunities; saddle up and let the adventure begin!
If you want to find out more about Riding safaris in Africa contact Red Savannah's travel specialists on 01242 787800.