With over 400 national parks to choose from, Europe has some of the most diverse and spectacular natural landscapes in the world. Here is our pick of the continent's best parks, along with where you should stay to really make the most of them.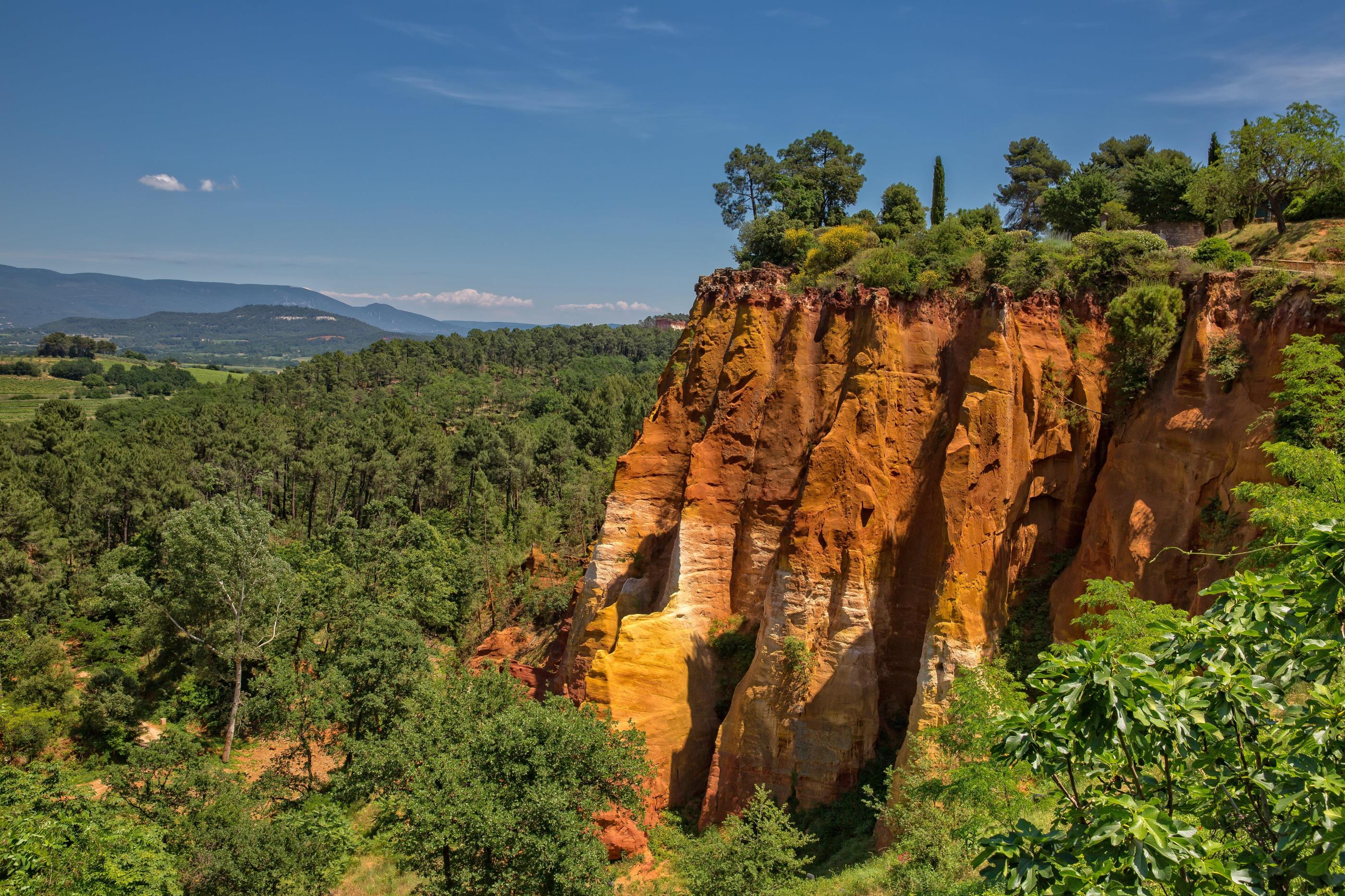 A Provençal patchwork of hilltop villages, ancient abbeys, vineyards and lavender fields, the Luberon is easily one of France's most captivating regions. The whole area falls within the boundaries of the Luberon Regional Nature Park, a 120,000-hectare, UNESCO-listed reserve of rugged limestone mountains, gently rolling hills, wild woodland and verdant valleys.
Several of France's 'Plus Beaux Villages' (Most Beautiful Villages) can be found here, including Ménerbes, the setting for Peter Mayle's much-loved novel, A Year in Provence; Bonnieux, a bewitching hilltop town of Roman origin intertwined with alleys, cul-de-sacs and secret staircases; and gorgeous Gordes, arguably the scenic queen of the Luberon's hilltop villages, and certainly worthy of its sobriquet, the Parthenon of Provence.
Just outside Gordes is the incredibly picturesque Sénanque Abbey, whose famed lavender fields are among the most photographed in France. Lavender in the Luberon blooms from around the last week of June to the beginning of August when it's harvested, but if you're looking for the perfect Instagram shot then we suggest you arrive early in the morning as the abbey can get crowded. From here it's a short hop to L'Isle-sur-la-Sorgue, the antiques capital of Provence. Built on the water and aptly described as the Venice of Provence, it's a lovely little town to explore on foot, especially on a Sunday when the morning market fills streets with life and colour.
Where to stay
Set within the 12th century fortifications of the Luberon's prettiest village, La Bastide de Gordes is perfectly located for exploring the park, offering not just superb views of the Luberon valley but an ultra-swish spa, attentive staff in traditional 18th century dress, tasty terroir cuisine and a cellar stocked with an army of good vintages.
If a villa is more to your liking, we highly recommend Le Pont Romain, a six-bedroom abode just a ten-minute drive from Bonnieux and Roussillon. A former school building dating back to the 18th century, the renovated house has been impeccably furnished, with some pieces once belonging to A Year in Provence author, Peter Mayle, himself.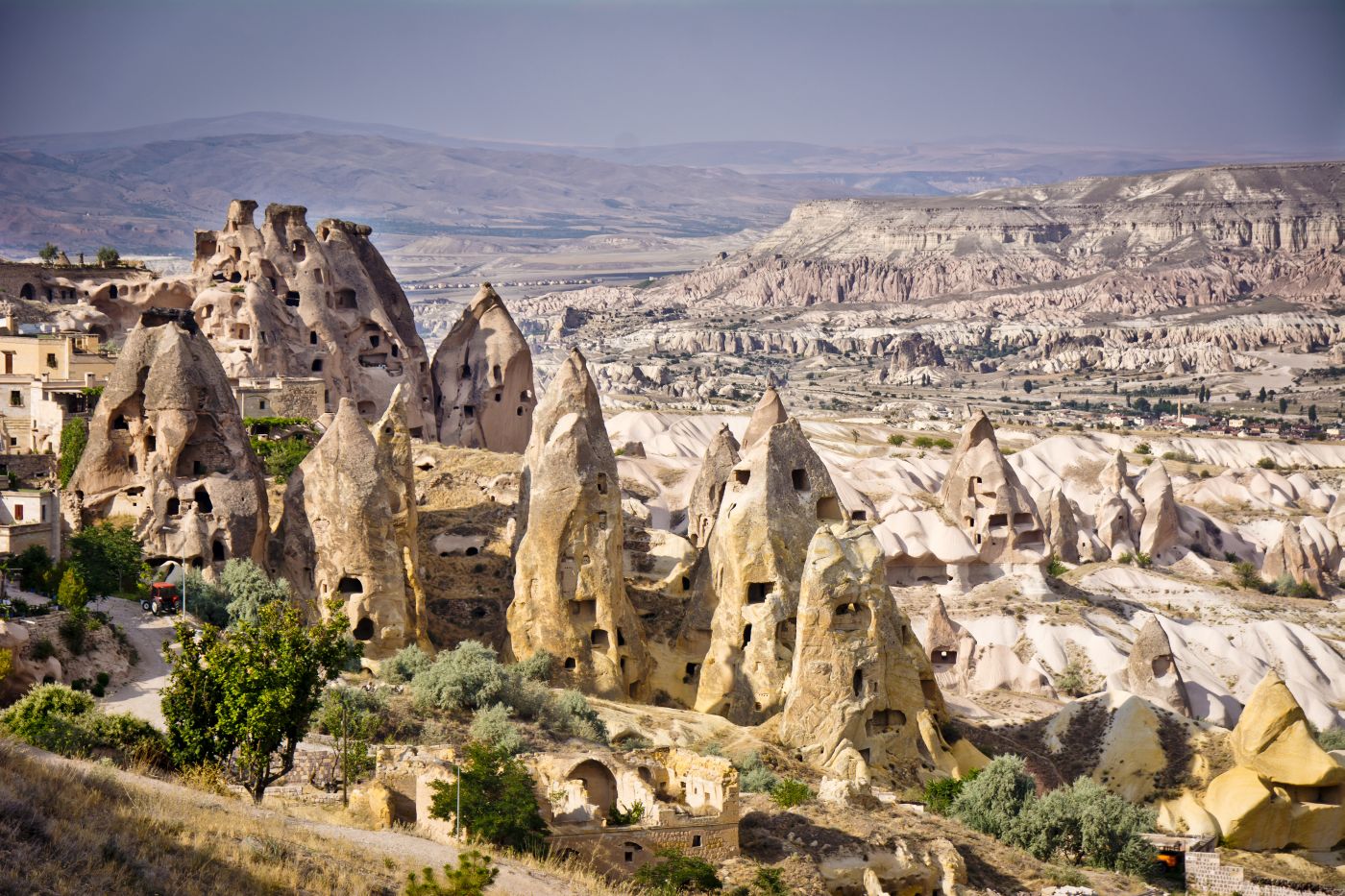 A trip to Göreme National Park on Turkey's Cappadocia plateau is like stepping onto the set of a science-fiction blockbuster. Centuries of erosion from wind and water have sculpted an eerie landscape from the soft volcanic rock, creating a wild tableau of pillars, pyramids, columns, towers, obelisks, needles and 'fairy chimneys', some soaring as high as five-storey buildings.
But it's not the rocks themselves for which Göreme is most famous but rather the churches that have been dug into their walls. Monastic activity probably dates from the 4th century, when hermit communities first began inhabiting cells carved into the rock. Over the next 900 years, these expanded into troglodyte villages, subterranean towns and fully formed churches, complete with vaults and pillars, apses and domes, all painted with saints and scenes from the life of Christ. More than 400 churches, hermitages and small monasteries are said to have once stood in the Göreme valley, and several are still open to the public today.
Where to stay
More and more of Cappadocia's cave dwellings are being transformed into boutique hotels. None are finer, however, than Argos in Cappadocia and the Museum Hotel. The former is a repurposed monastery in the village of Uçhisar; the latter has been built on ruins and is the only hotel in Turkey to belong to Relais & Chateaux. Both are imbued with an incredible sense of history and offer heart-stopping views of the surrounding surrealistic landscape.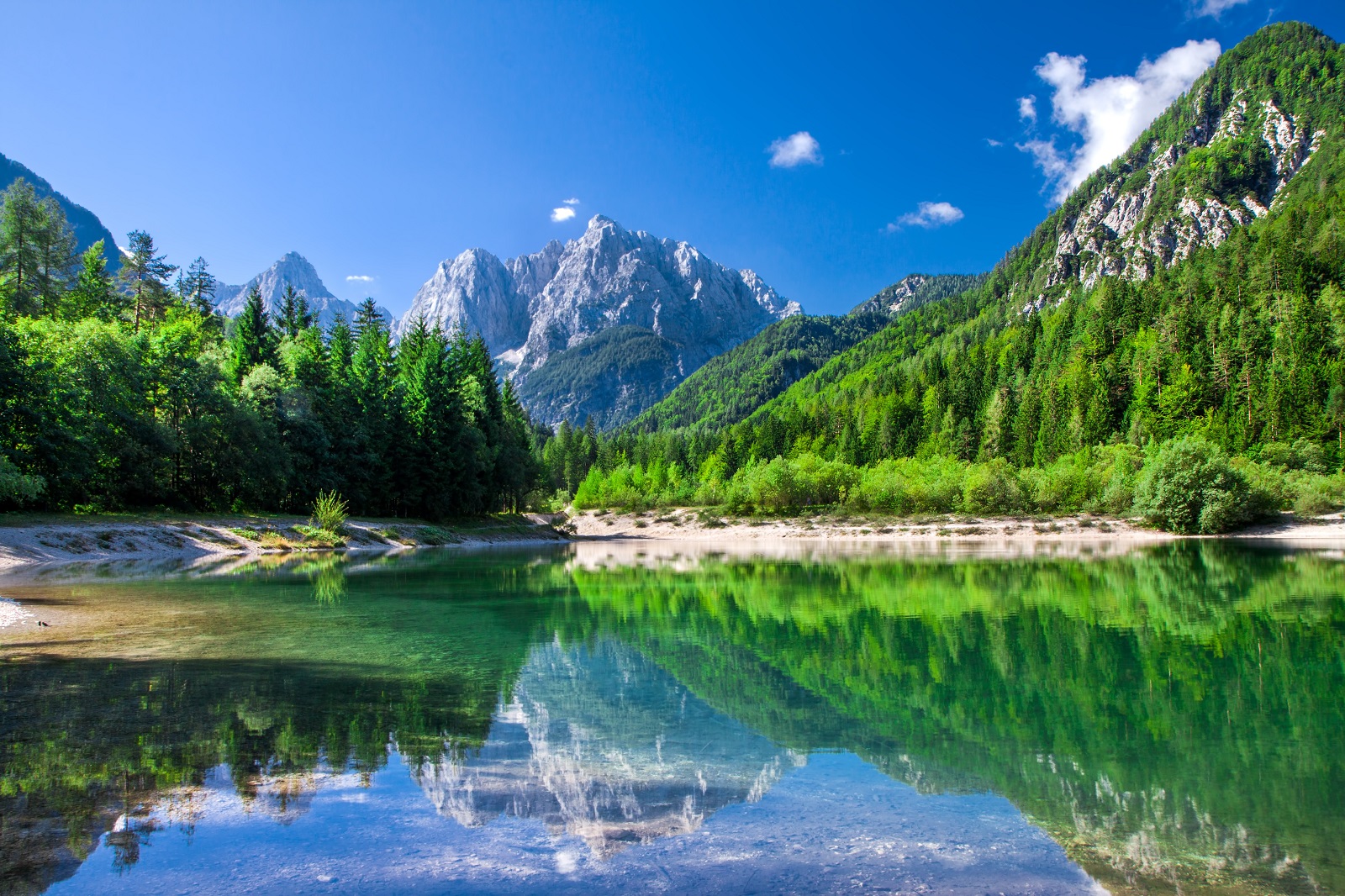 One of the largest national reserves in all of Europe, Slovenia's Triglav National Park is a pristine world of rocky mountains, river gorges, ravines, canyons, caves, rivers, streams, forests and Alpine meadows. No surprise then that it's a popular weekend destination for all manner of activities, from hiking and mountain biking to fishing, riding, rafting and kayaking.
Marked trails in the park lead to countless peaks and summits. The most famous by far is Mount Triglav, which at 2,864 metres is the country's highest. For Slovenes living under Habsburg rule in the 19th century, the 'pilgrimage' to its summit became, in effect, a confirmation of one's ethnic identity, and the tradition continues to this day: every Slovene is expected to climb Triglav at least once in their lifetime. If you're relatively fit and have a good head for heights, we can arrange private guiding to help you do it too.
But Triglav is not only about climbing mountains. There are easy hikes through forests and valleys seemingly plucked from the pages of Heidi. And on the park's periphery, the stunning Alpine lakes of Bled and Bohinj offer boating and swimming amid breathtaking backdrops.
Where to stay
For all out luxury stay at Grand Hotel Toplice on the shores of Lake Bled. Built around a thermal spring that still fills its pool to this day, and with a history dating back to the 19th century, this is Slovenia's 'grande dame' – a place of elegance and permanence, unruffled by the turbulence of the world outside.
Sprinkled with some of the prettiest islands in the Adriatic, the Dalmatian coast is pure magic. From the Zadar archipelago in the north to Dubrovnik and the Elaphiti Islands in the south, the countless coves and bays of the Dalmatian coast retain an untouched feel that sets them apart from other popular European island-hopping routes. Croatia claims over 1,000 islands altogether, but Mljet and the Kornati Islands are among the most special.
Mljet Island lies to the south, a little north of Dubrovnik. Its western end has been a national park since 1960 and offers shady walking and cycling tracks, a ruggedly beautiful coastline, ancient ruins and saltwater lakes, one of which has a tiny island with a Benedictine monastery that's now a small restaurant.
At the other end of the coast, near the captivating city of Zadar, are the closely huddled Kornati Islands, 89 of which comprise Kornati National Park. A great destination for learning to sail, these tiny karst islands are riddled with cracks, caves, grottoes and rugged cliffs, whose stark whiteness stands brilliantly in contrast with the deep blue of the Adriatic.
Where to stay
The best way by far to explore these national parks is by boat, with a skipper and skilled crew to bear you on the breeze from island to island. Our gulet and yacht specialists have devised a couple of great itineraries that take in the islands, one a round trip from Split that sails north to Zadar and the Kornati Islands, the other a private charter that sets sail from Split and visits Mljet on the way to Dubrovnik. Of course, these are merely examples of the routes you could take. Almost any combination of islands is possible. Take a look at our selection of luxury Croatian gulets and speak to our team about planning your perfect trip.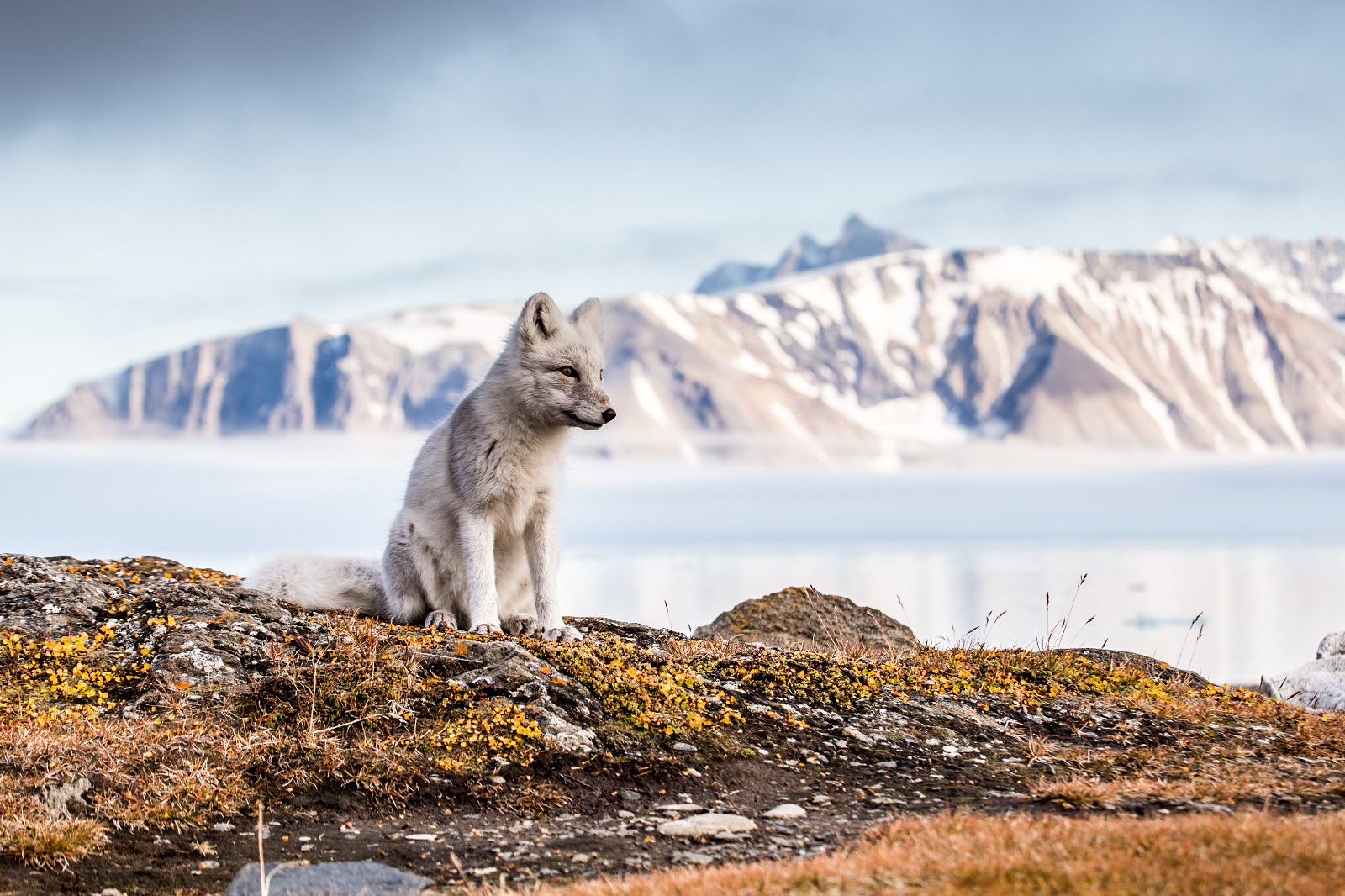 An incredible 65% of the land mass of Svalbard – Norway's northernmost archipelago – is protected under law, made up of seven national parks, six nature reserves, 15 bird sanctuaries and one geotope protected area. Six of the national parks are located on Spitsbergen, the largest and only permanently populated island in the group.
An often-heard stat is that polar bears in Svalbard outnumber the people, and although that's not strictly true (it's only true if you include the sea ice to the north and Russian territory to the east), the Arctic archipelago is still one of the best places to spot polar bears in the wild. A great way to do so is to venture out from Longyearbyen, the administrative capital, for a few nights' adventure in a remote Arctic lodge or wilderness camp. Here action-packed days are spent hiking on glaciers, exploring remote fjords by boat, kayaking, dogsledding and snowmobiling, all the while watching for Svalbard's native wildlife – walruses, seals, reindeer, whales, Arctic foxes, and of course the famous ice bears.
Where to stay
There's a surprisingly good selection of wilderness camps in Svalbard to choose from. One option is to sleep in a wooden tepee at Trapper's Station, with 100 huskies to keep you company. For a little more luxury, opt instead for Isfjord Radio Adventure Hotel, a remote and cosy lodge that began life in the 1930s as a telecoms outpost. Or if you're feeling adventurous, head to Nordenskiöld Lodge on the shores of Billefjorden in Spitsbergen's frozen north. Officially the world's northernmost commercial accommodation, it offers five simple rooms, a restaurant and a wood-fired sauna that looks out across the wilderness.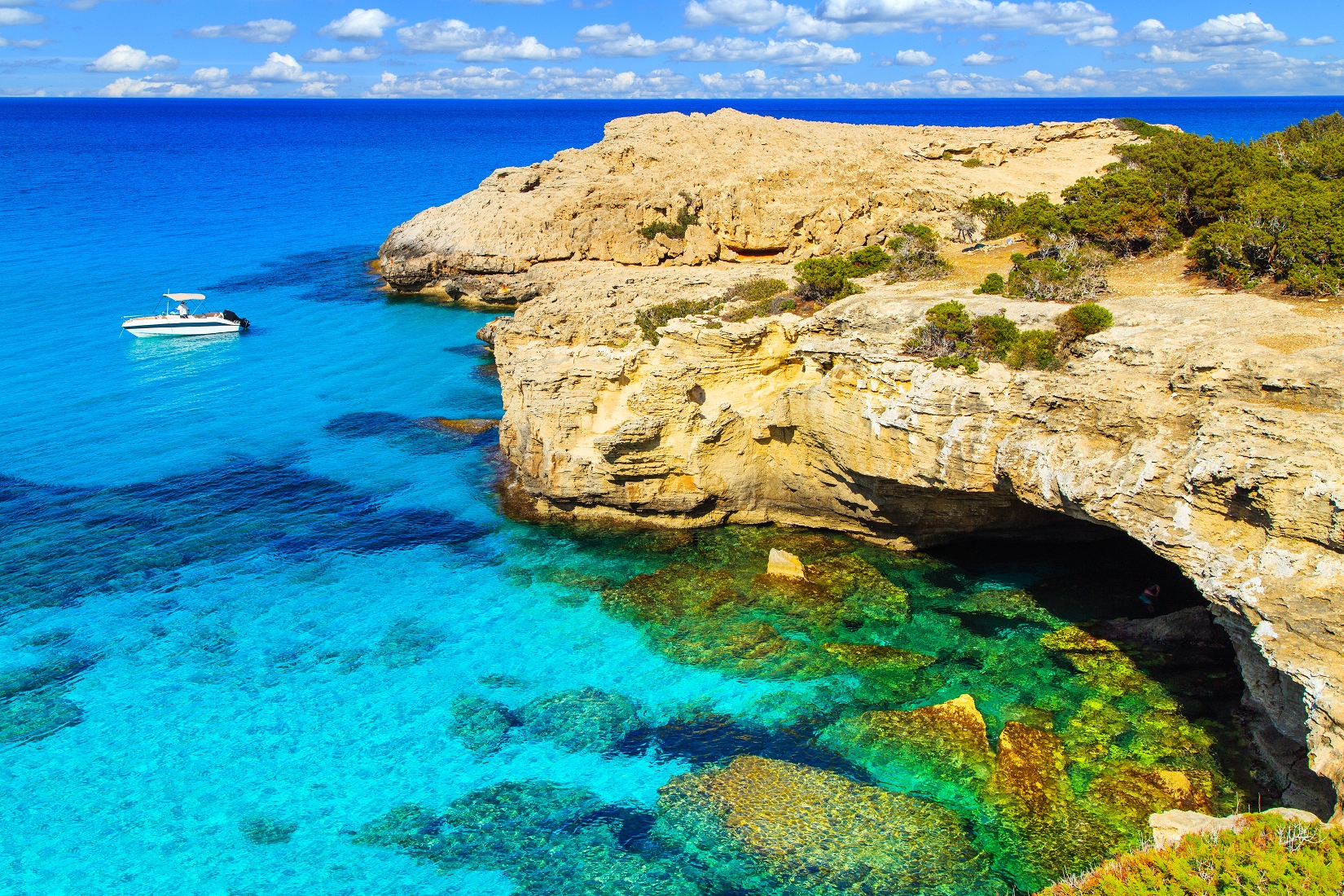 Jutting almost defiantly into the Mediterranean, the Akamas Peninsula is one of Cyprus's last remaining wildernesses – a pristine environment of valleys, gorges and wide, sandy bays. It's home to a staggering array of wildlife, including 168 varieties of bird, 16 species of butterfly, 12 different mammals and 20 species of reptile. Most famous of all are the green and loggerhead turtles that come to nest at Lara Beach in the far south-west of the peninsula. This stunningly unspoilt beach has been protected since 1971 and is one of the few remaining havens for these endangered turtles to nest. Volunteers monitor the female turtles and around June and July collect their eggs and place them in a hatchery to protect them from predators. Vehicles are banned during egg-laying season, but at other times of year this is one of the best beaches for escaping the crowds on Cyprus – although you might want a 4x4 to reach it.
Other attractions within the park include hiking through Akavas Gorge, whose immense cliffs are home to wild mountain goats; swimming in the gin-clear waters of the Blue Lagoon; and visiting the Baths of Aphrodite, a spring-fed pool in a natural cave that according to legend is where the goddess of love met her greatest amour, the handsome young Adonis.
Where to stay
By far the best place to stay in this part of the island, Anassa is styled after a Byzantine village, a loose collection of gleaming white villas with terracotta roofs that cling to the cliffside, with views across the sea to the Akamas Peninsula. Even the humblest rooms are spacious and elegant, brightly decorated in Mediterranean colours. Many have private terraces overlooking the water; some even have whirlpool baths or sea-facing private plunge pools.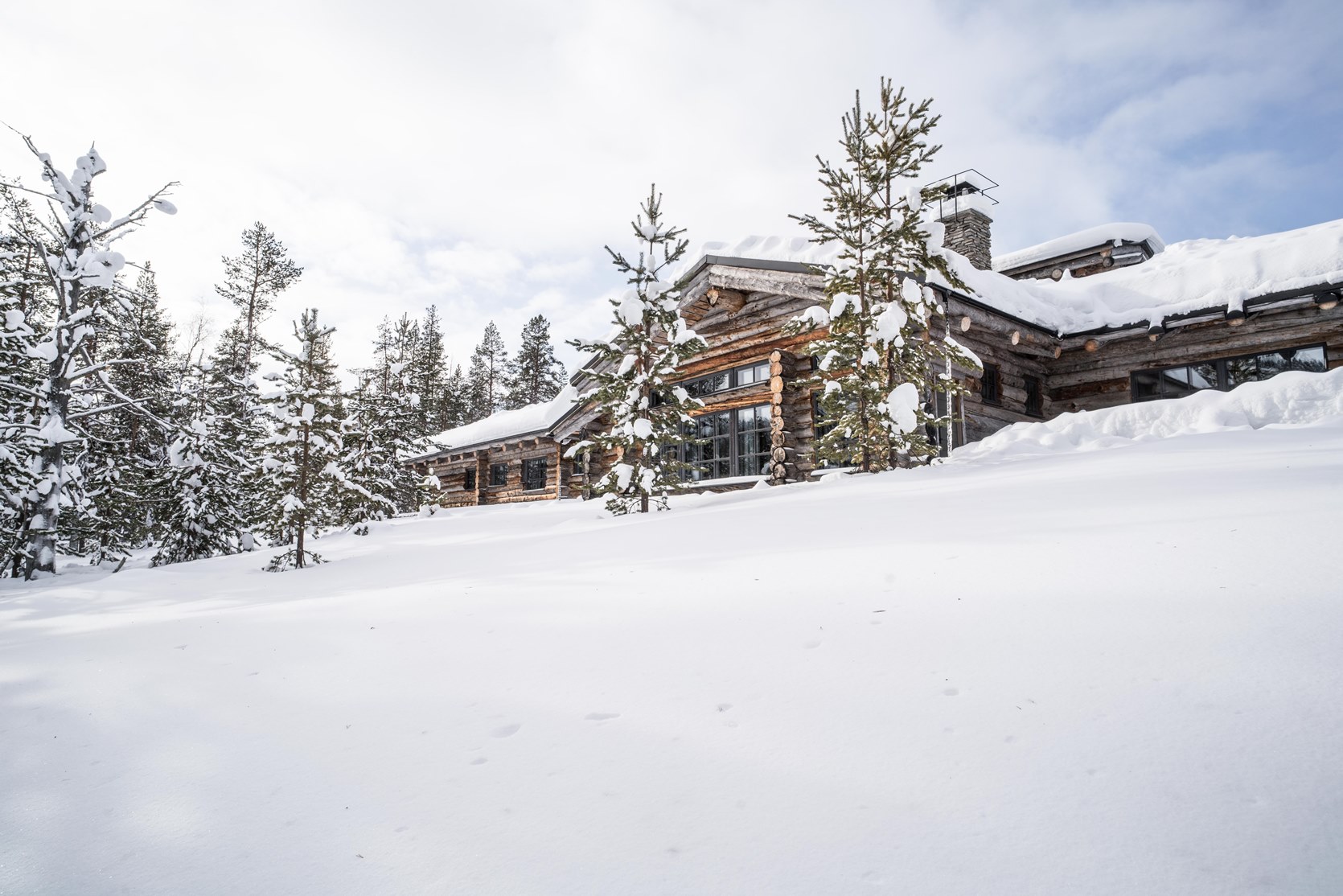 This vast national park in the fells of Finnish Lapland is said to have some of the cleanest air in Europe. In winter the place has a magical stillness, and though the sun barely skims the horizon, for a few hours each day the sky glows deep blue and the snow seems almost luminous in the languishing light. After dark, the moon and the stars are piercingly bright, and if you stay for long enough you've an excellent chance of spotting the Northern Lights.
During the day, because of the dry climate, the cold isn't as limiting as you might well expect from such low temperatures (-10C is typical, -20C quite common), so the best way to experience the park is to get active inside it. And with 350km of hiking trails, 80km of mountain-bike trails and 500km of cross-country ski trails – plus Finland's largest ski resort just south of the park's border – there's no shortage of opportunities for getting fit in Finnish Lapland.
Where to stay
After all that exercise, you'll want somewhere cosy and inviting to come back to. Well log cabins don't get more decadent than L7 Luxury Lodge, located next to the national park in the heart of the Lappish wilderness. As its name suggests, there are only seven rooms, each offering views of the frozen forest outside, ensuring every stay is delightfully intimate. By day the lodge can arrange everything from cross-country skiing and snowmobiling to dogsledding trips and reindeer safaris. Then at night you'll return to a roaring log fire, delicious meals, a large outdoor jacuzzi and traditional Finnish sauna.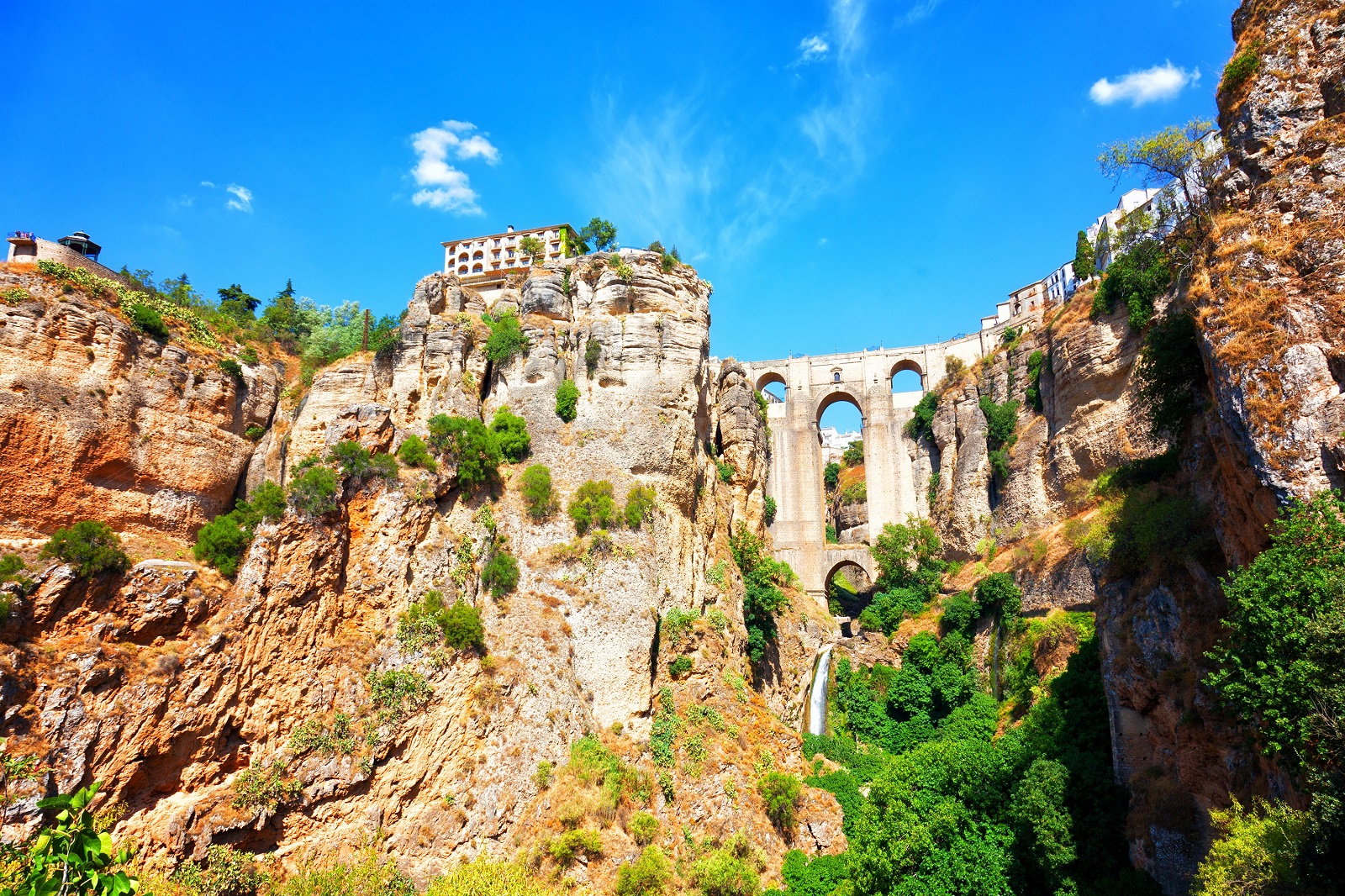 The Cordillera Bética – the band of rugged mountains that stretches across much of Andalucia – has beautiful beginnings in the Sierra de Grazalema north-east of Cadiz. This is one of the greenest parts of Andalucia and yields some of its most stunning landscapes, from pastoral river valleys and whitewashed villages to precipitous gorges and high rocky summits. Much of the area is covered in beautiful Mediterranean woodland, wildflowers abound in spring, and snow is common on the mountains in late winter.
Th best time to go, though, is in the shoulder season months of May and June, September and October, when climatic conditions are perfect for walking and other adventurous activities, such as canyoning, caving, kayaking and paragliding. Grazalema itself is well worth a visit – a picture-prefect village of red-tiled roofs tucked into a corner of beautiful mountain scenery. The park is also within reach of spectacular Ronda, the most dramatically located of Andalucia's famous pueblos blancos (white villages). If you choose to visit, and we think you should, it's best to park outside the centre and walk in, as driving within the labyrinthine old town is not for the fainthearted.
Where to stay
Halfway between Seville and Cadiz, and not far from the park, Hacienda de San Rafael occupies a five-acre estate that still serves as a working farm, complete with its own olive mill. Rooms start at a generous 45 square metres and flank a central courtyard that's draped in bougainvillea. It's particularly known for its excellent excursions, from sherry tasting in Jerez to walking, riding and cookery classes.
Closer to Ronda, La Huerta El Noque is a former farmhouse turned seven-bedroom villa. Gazing out from the hammocks that are dotted around the garden, or from the cushioned sun loungers that point towards the pool, you'll get wonderful views of the Grazalema mountains, surrounding olive groves and ripening wheat fields. It's enough to make anyone fall in love with southern Spain.
For further information and advice on planning a holiday in Europe's national parks, contact our team of specialists on +44 (0)1242 787800.