If you're looking for a family holiday that actually feels like a holiday then you can't go wrong with the Caribbean – regular flights, manageable flight times and the holy trinity of sun, sea and sand.
Caribbean resorts with a plethora of facilities and kids' clubs are always great options, particularly those that offer all-inclusive rates. But a private villa is also worth considering, especially when it comes with a private chef and housekeeper. Whether luxury resort or private villa, our suggestions below have been hand-picked by our specialists for their style, activities and location.
THE BEST FAMILY VILLAS IN THE CARIBBEAN
So you want the privacy of a villa while still being close enough to the action in Antigua? Pigeon Beach House could be just for you. The five-bedroom villa is set in an acre of tropical gardens, with all the space you need for a family of up to ten. Yet the beautiful Pigeon Beach – one of the finest in Antigua – is just a two-minute walk away, where lunch on the sand at shabby-chic Catherine's Café is a must for any family. Almost just as close by foot are the shops, restaurants and various attractions of vibrant English Harbour, including historic Nelson's Dockyard and an excellent sailing school that always proves a hit with older children and teenagers.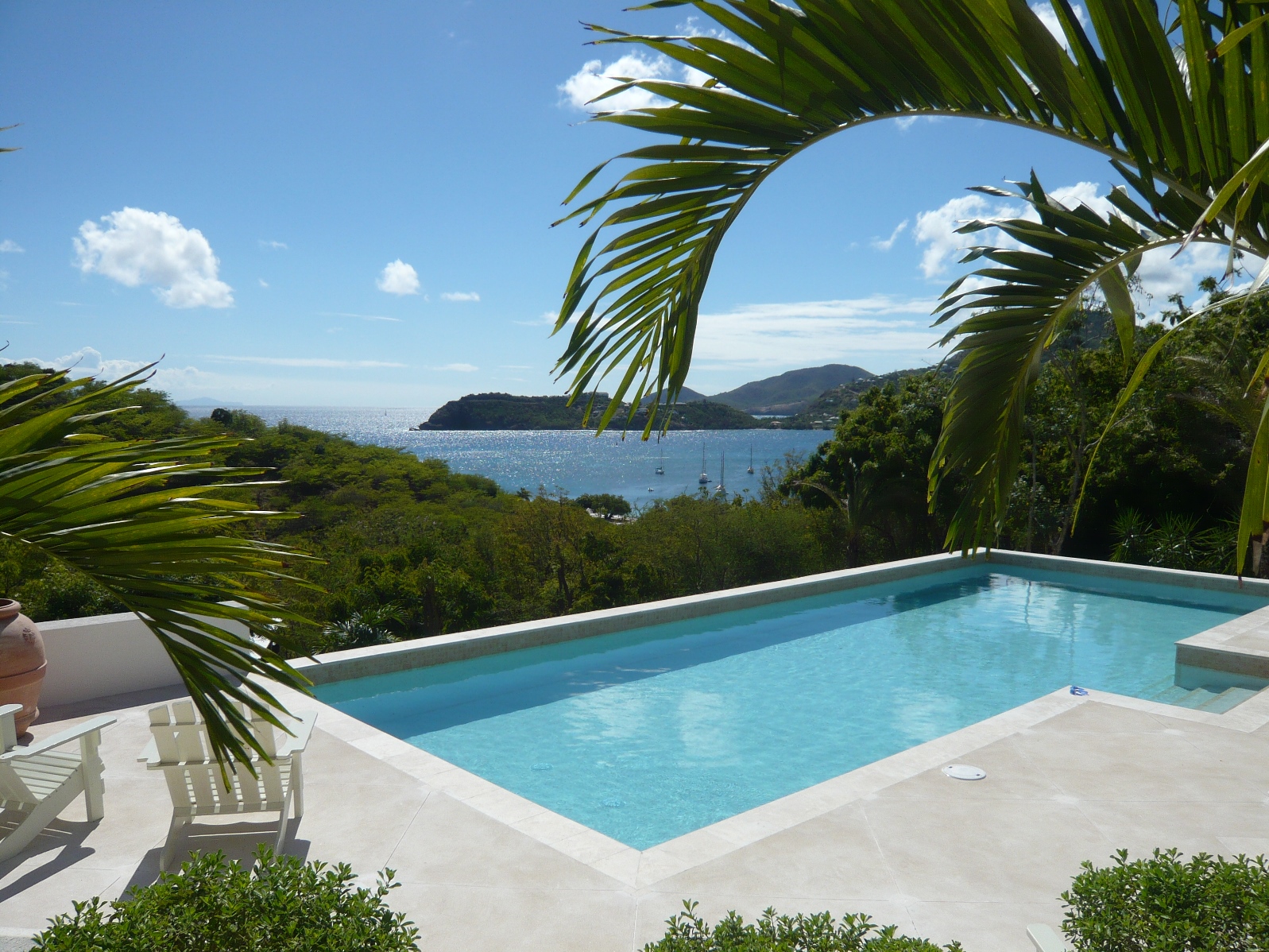 Back at the villa it's the views that steal the show, and it's easy to laze around the pool or on the lawn, or on the covered verandah that runs around the property, gazing across the bay towards the islands in the distance. A housekeeping service five days a week keeps everything spick and span, and a great local cook will come in when required to create culinary masterpieces.
One of the finest private villas in Antigua, Palm Point lends itself perfectly to holidays for larger families and significant celebrations. For starters, it's located on a private peninsula within walking distance of Jolly Harbour and has its own sandy beach. Paddle boards and kayaks provide plenty of opportunities for fun on the water, while back at the house you'll find table tennis, board games and a pool and jacuzzi with splendid ocean views. A six-seater speedboat and a 72-foot Sunseeker Predator are available to hire should you feel like venturing seawards.
You needn't lift a finger either. A first-rate chef will cook three meals a day and serve them on whichever of the sea-facing terraces you prefer. Housekeeping is performed daily and the concierge team can arrange anything from massage and beauty treatments to snorkelling trips and restaurant reservations. And with seven stunning bedrooms – including a generously-proportioned master suite in a circular pavilion perched above the water at the tip of the peninsula – there's more than enough room to bring the children, grandchildren and grandparents too.
Almond Hill Villa is the best of both worlds: the privacy of an independent villa in Jamaica with all the advantages of a high-end hotel. That's because the owners have arranged complimentary access to the Round Hill resort just minutes away, including use of its rarefied Elemis Spa and – crucially for parents – the wonderful Pineapple and 7-Up kids' clubs.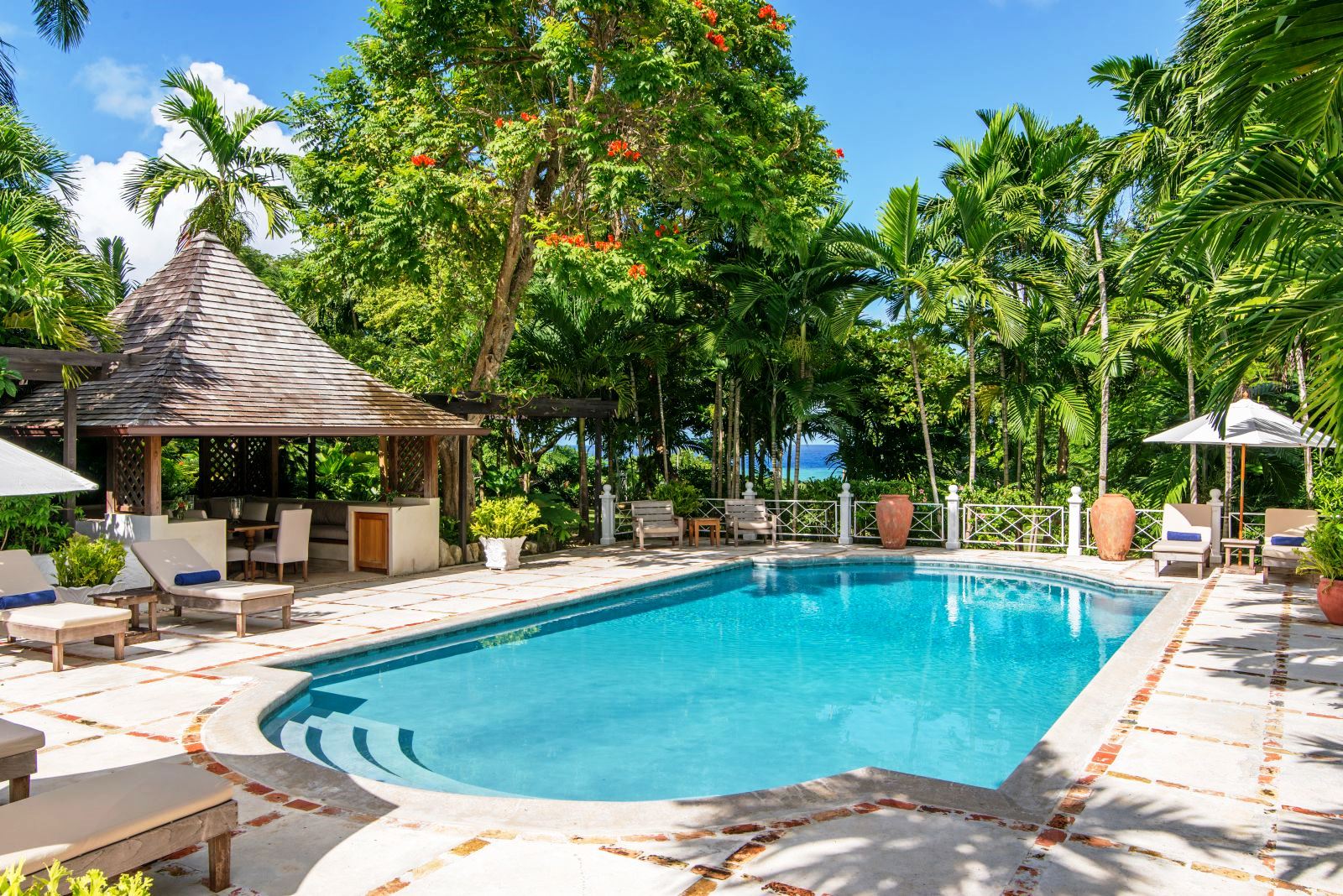 The villa itself has four good-size bedrooms (two of which can be set up with twin beds), a large private pool with a shaded gazebo, show-stopping views across Montego Bay, and a wraparound deck that's perfect for reading and candlelit dinners. Staff are exceptionally friendly and helpful and include a housekeeper, butler and private chef. Some excellent child-friendly beaches are within easy reach, while energetic teens can try everything from ziplining to scaling Jamaican waterfalls.
Recently refurbished Ti Soleil sits upon the slopes of Mustique's Endeavour Hills, offering breath-taking views of the Caribbean Sea and the neighbouring islands. There are three bedrooms in the main house, each with a private terrace, and a further bedroom in a cottage on site – perfect for either grandparents looking for some peace and quiet or for teens in need of a little independence. The villa is fully staffed with a chef, gardener and housekeeper and boasts a generously-sized pool and plenty of space for al fresco dining.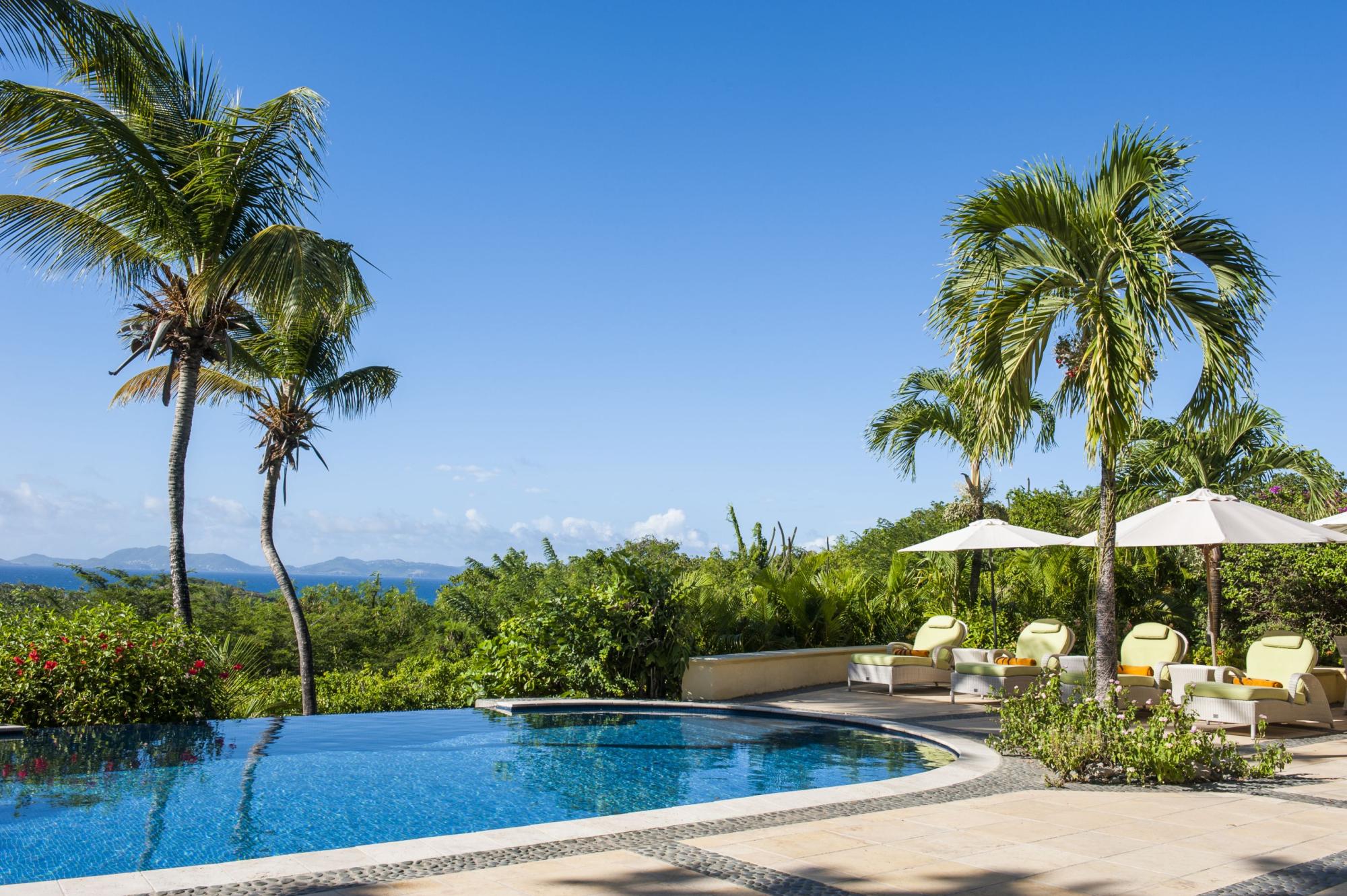 But what makes this villa so perfect for families is Mustique itself. The island's status as a retreat for royals and other A-list celebrities has made it one of the safest islands in the Caribbean for children and teenagers to roam about freely. Throughout the year, the island's Social Director arranges a wonderful array of activities and events for kids to enjoy, from beach picnics and pony camps to kite flying competitions, movie nights, treasure hunts and even snorkelling trips at night. And for very young children there are nannies and childminders ready to step in and give parents the chance to relax and enjoy the island.
It's hard not to be impressed by whimsical Wyler House in Mustique. Children will no doubt make a beeline for the massive 30-metre pool, complete with bridge across its middle and underwater windows for spying inside the house. Teenagers will probably be attempting to crash TikTok with videos taken of the stunning ocean views from the terraces and bedrooms. And aesthetes of all ages will almost certainly be impressed by the cool, contemporary lines and free-flowing open spaces.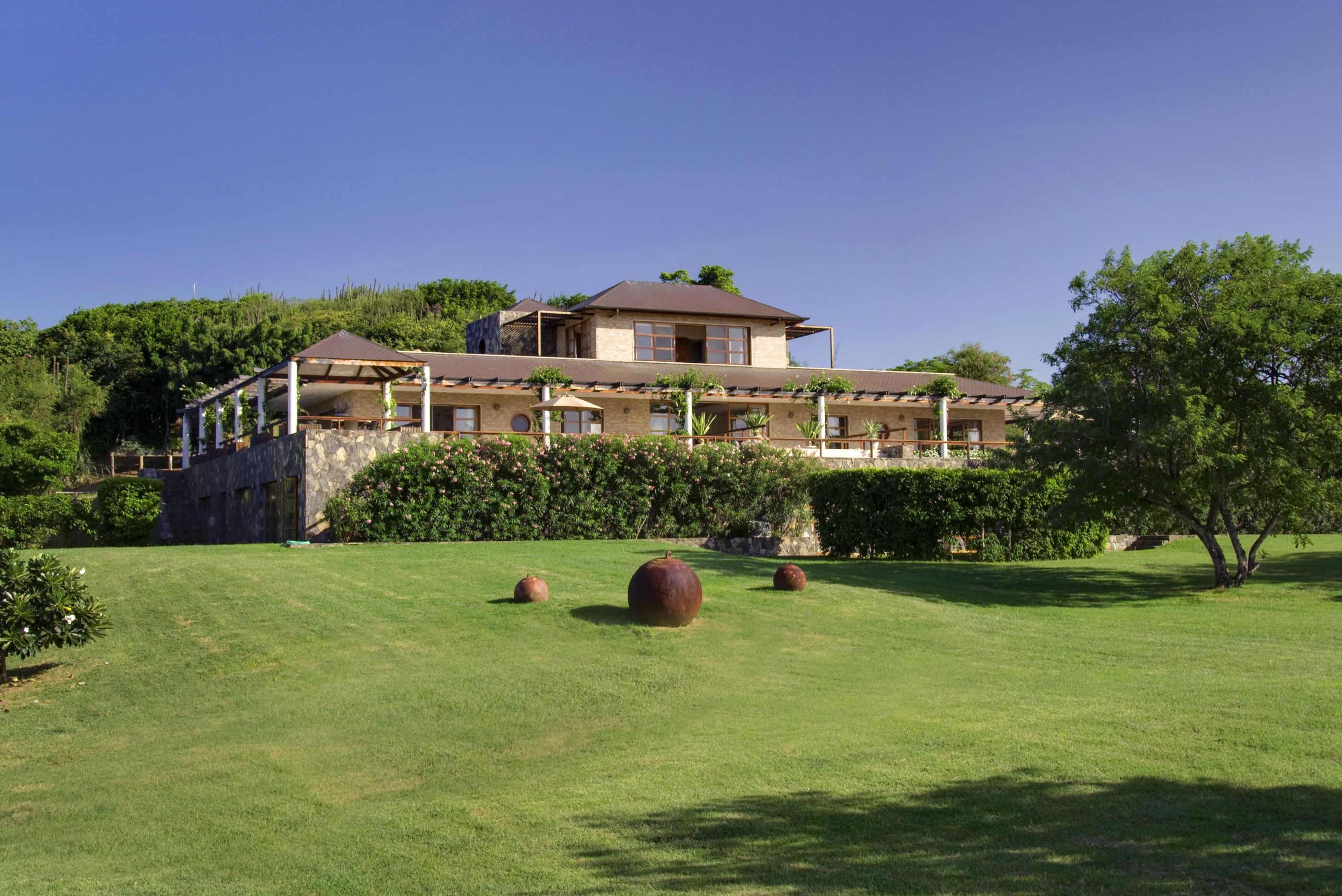 If, however, you do succeed in dragging your tribe away from the villa's fully equipped gym and media centre, children's playroom and inviting sundeck, then you'll find that the beach is but a short stroll away, as are all the attractions of The Cotton House, including its spa, restaurants, tennis courts and water sports. It's the perfect environment for a blissed-out family holiday.
THE BEST FAMILY RESORTS IN THE CARIBBEAN
There's obvious appeal to an all-inclusive resort when it comes to a family holiday. But not all resorts are as 'inclusive' as they'd have you believe. Thankfully, Curtain Bluff in Antigua is more than generous when it comes to the fine print, offering – in addition to superb rooms with ocean views – fantastic seafood served al fresco at a pair of great restaurants, twice-daily snorkelling trips to the nearby reef, yoga classes, kayaks, windsurfing equipment, a lavish afternoon tea followed by happy hour, live entertainment, even room service and drinks from the minibar.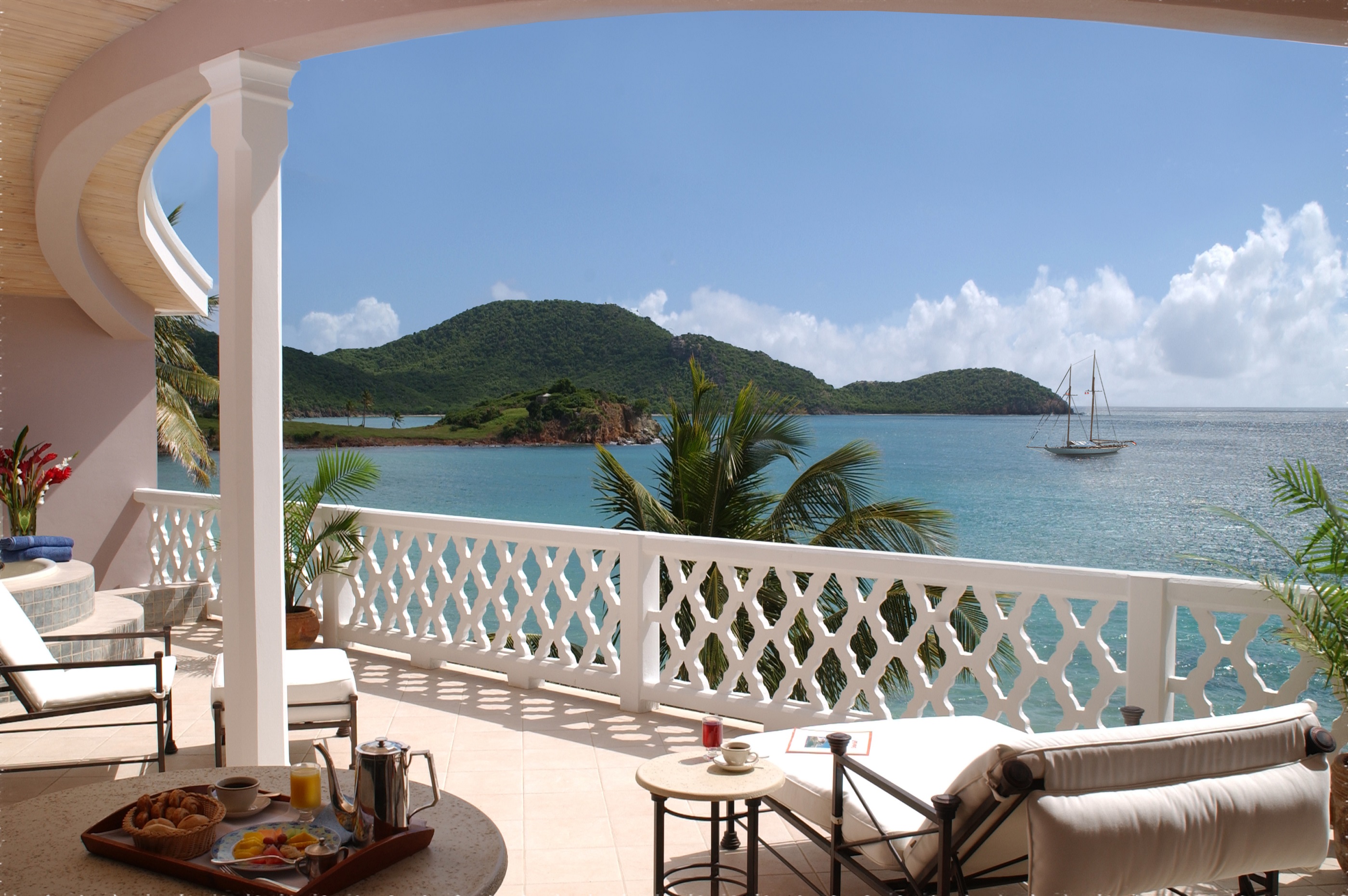 Children between the ages of three and ten will find ample to keep them busy at the beachfront CEEBEE kids' club – also complimentary and open five days a week – while the excellent Tamarind Terrace serves delicious children's' meals from 6pm each evening. Older children and teens can enjoy lessons at the pro-run Tennis Club (additional cost) while parents can unwind at the soothing spa or choose between two stunning beaches either side of the bluff: one sheltered and peaceful and ideal for swimming, the other facing the ocean and pounded by the surf.
Another option in Antigua, Carlisle Bay on the island's south coast offers separate areas for families and couples, set at either end of a sweeping white-sand beach. The family-friendly section has a variety of room types suitable for families of all sizes, with two- and three-bedroom suites that sleep four and six guests respectively.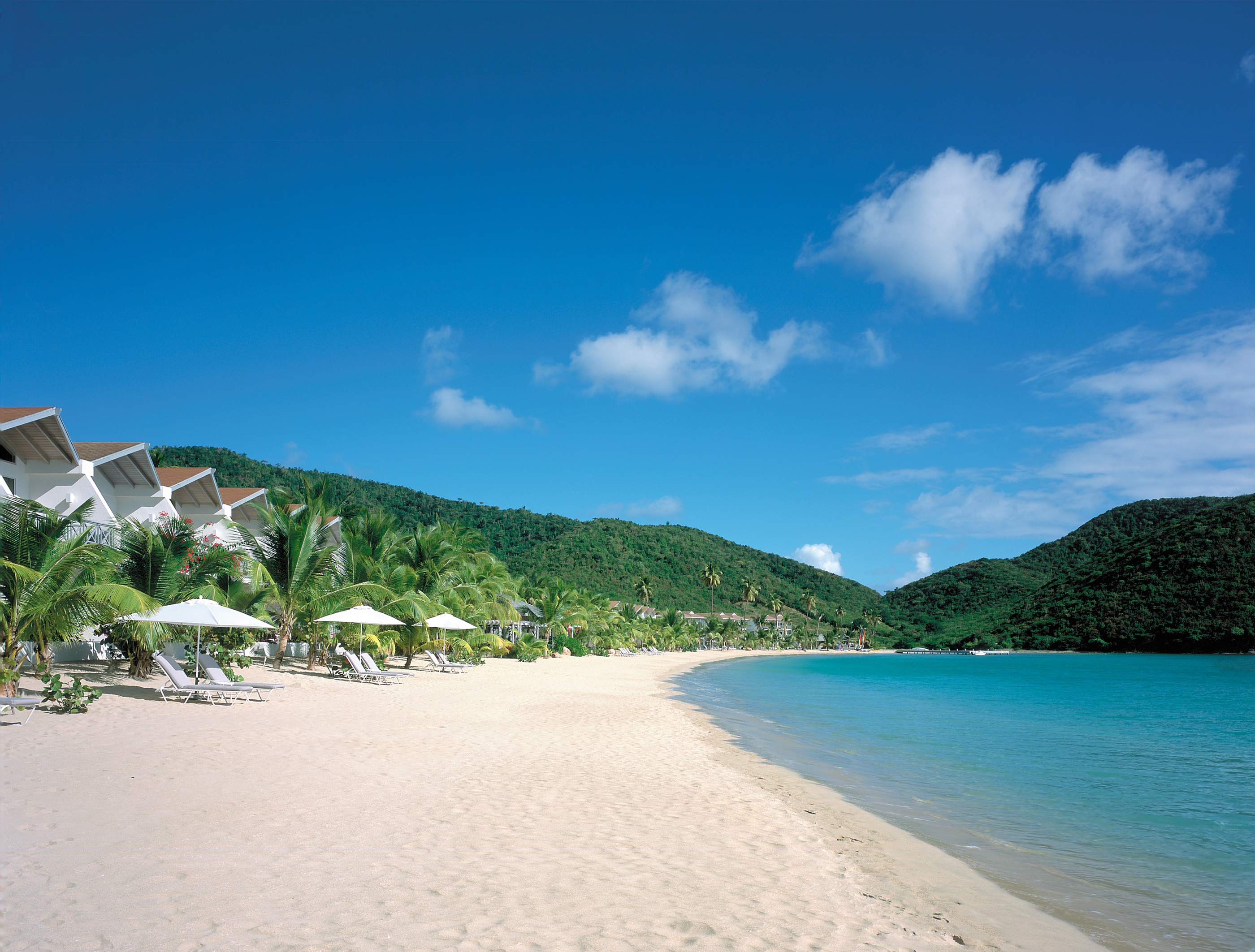 There's plenty at Carlisle Bay to keep both children and grown-ups happy. The aptly-named Cool Kids Club welcomes children from six months to six years (though there's a fee for kids under two) with excellent activities, including a jungle gym, mini tennis courts, paddling pool, and a screening room showing daily children's movies.
Older children and teens are catered for too, with the Crew Blue summer programme introducing seven- to 12-year-olds to the likes of water sports and raft building, and the popular Crush programme offering teens the chance to sail and wakeboard during the summer holidays, as well as attend their own beach barbecues and private movie screenings.
Round Hill may not be an obvious choice for a family-friendly resort in the Caribbean. After all, this is the elegant and understated hotel where Ralph Lauren has a private villa, and where waiters wear shirts and bowties. But don't let the glaze of formality fool you, the atmosphere at Round Hill is wonderfully relaxed, and children of all ages are welcomed with open arms. There's the Pineapple Kids Club for children aged three to six years, and the 7-Up Club for everyone older, both of which offer daily programmes of fun and interactive activities, from nature walks and talent shows to arts and crafts and reggae lessons. What's more, Round Hill is situated on a private peninsula of 110 acres, so there's lots of space to roam free-range.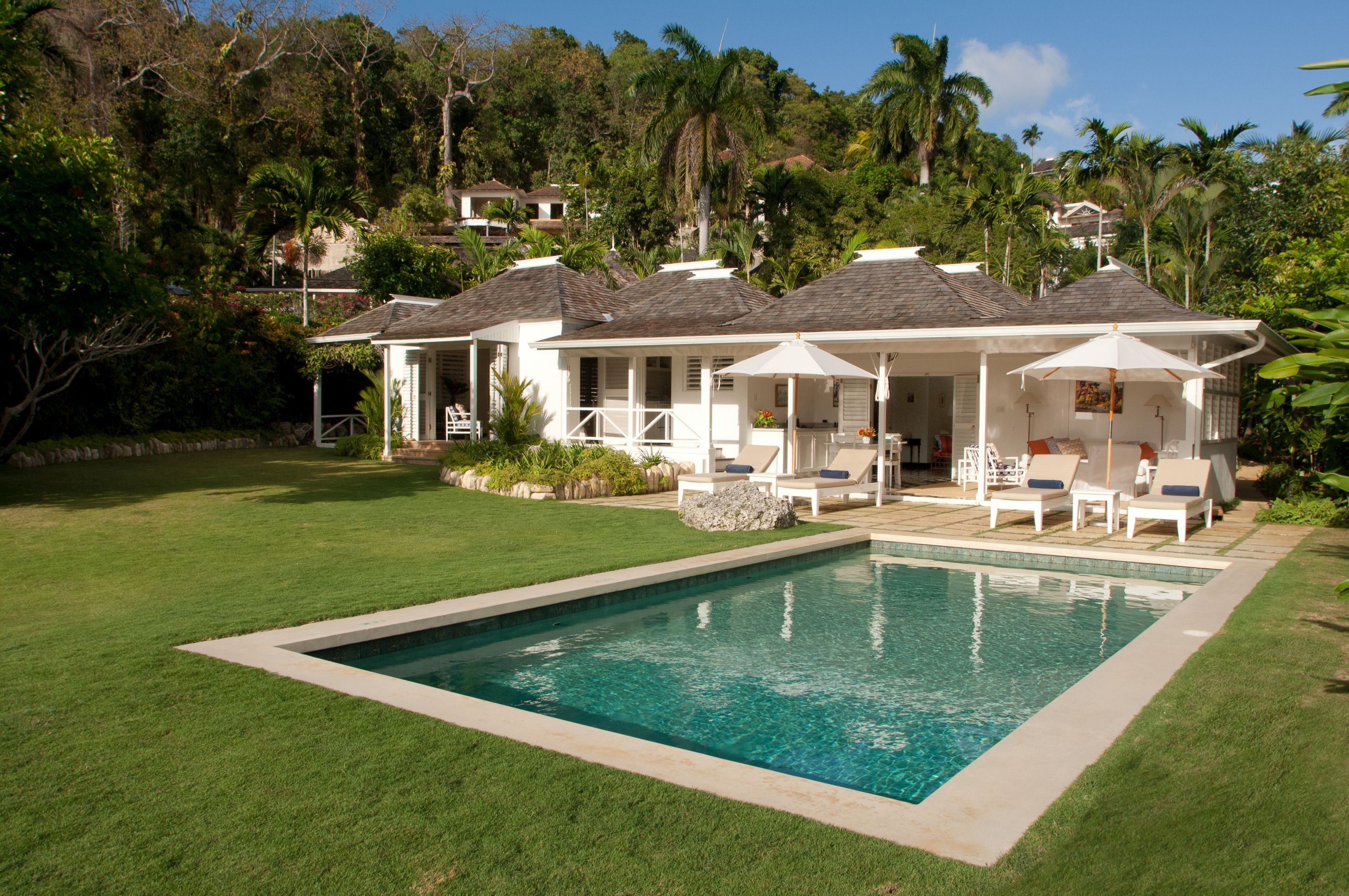 A range of accommodation means there's something to suit families of all sizes. The Pineapple House is close to the main pool and offers rooms with great views, all styled by Ralph Lauren. For more space, choose a suite in one of the 27 villas, or take a whole one for yourself – they range from two to six bedrooms and come with a gardener, housekeeper and private cook. As for adult entertainment, there's a private beach, tennis courts and a range of water sports, plus an Elemis Spa – the only one in the Caribbean.
As an island, St Lucia doesn't lack for natural beauty, but even in that context, Sugar Beach's 100 acres of rainforest are something special, nestled as they are between St Lucia's twin volcanoes and bordered by the island's only white-sand beach.
Not a bad spot to take the family then, certainly when you throw in the wonderful Sugar Club, the complimentary kids' club for children aged four to 12 years. It's a great place for youngsters to make new friends and offers supervised activities such as treasure hunts and archery, sandcastle building and coconut bowling.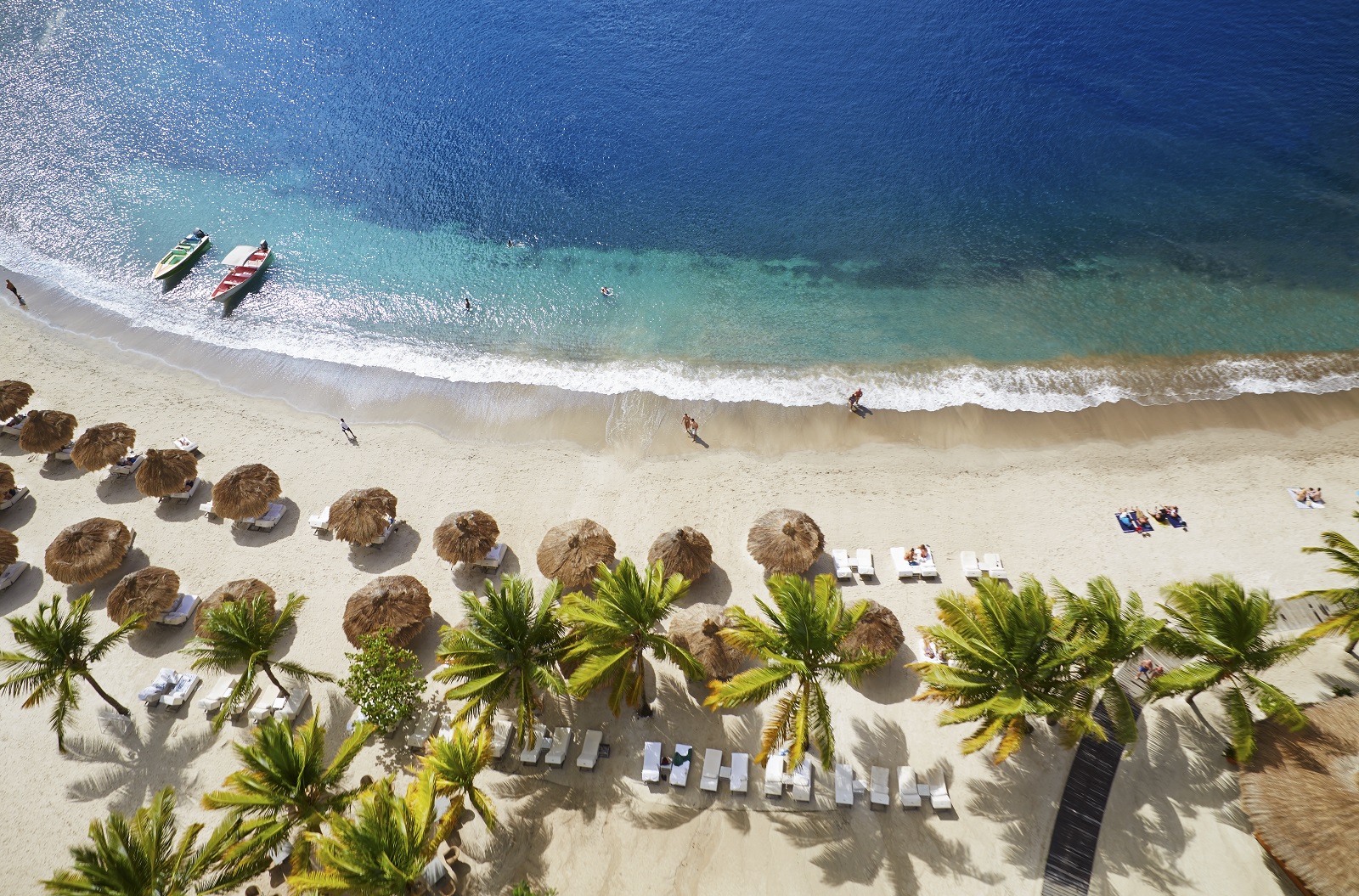 For teenagers there's the Spice Club programme, with the likes of tennis, croquet, kayaking and paddle boarding. The sailing club is particularly popular, with teenagers taught the basics of rigging, boat handling and seamanship. Away from the water, rainforest hikes and volcano's-edge jeep tours offer kids and grown-ups the chance to get in touch with the tropical environment. And if you're really adventurous, you can even climb the UNESCO-listed peak of Gros Piton, which looms over the resort like a jungle-covered shark's tooth.
For more information and advice on villa and resort holidays in the Caribbean contact our specialist team on +44 (0)1242 787800.