Set in Sri Lanka's soaring Central Highlands a four-hour drive from Colombo, tea country offers an appealing contrast to the landscapes of the coast. Its mist-draped mountains, verdant gorges and fertile slopes are sublimely picturesque, while the cooler weather makes it an ideal place to rest for a few days between adventures in the Cultural Triangle to the north and Yala National Park to the south.
The British loved the climate here, too, and many of their colonial-era buildings still exist, sometimes reimagined as one-of-a-kind places to stay. A more enduring legacy is tea and the plantations they founded 150 years ago still carpet the rolling hills in emerald green. A tea factory visit is practically compulsory, and absolutely fascinating, while afternoon tea on the lawn is a ritual no one should miss (though the local coffee is also exceptionally good). We've put together a guide to some of the best things to do, places to stay and unmissable sights, whether you're a nature lover, a history buff or a tea fanatic.
THE BEST THINGS TO DO IN SRI LANKA'S TEA COUNTRY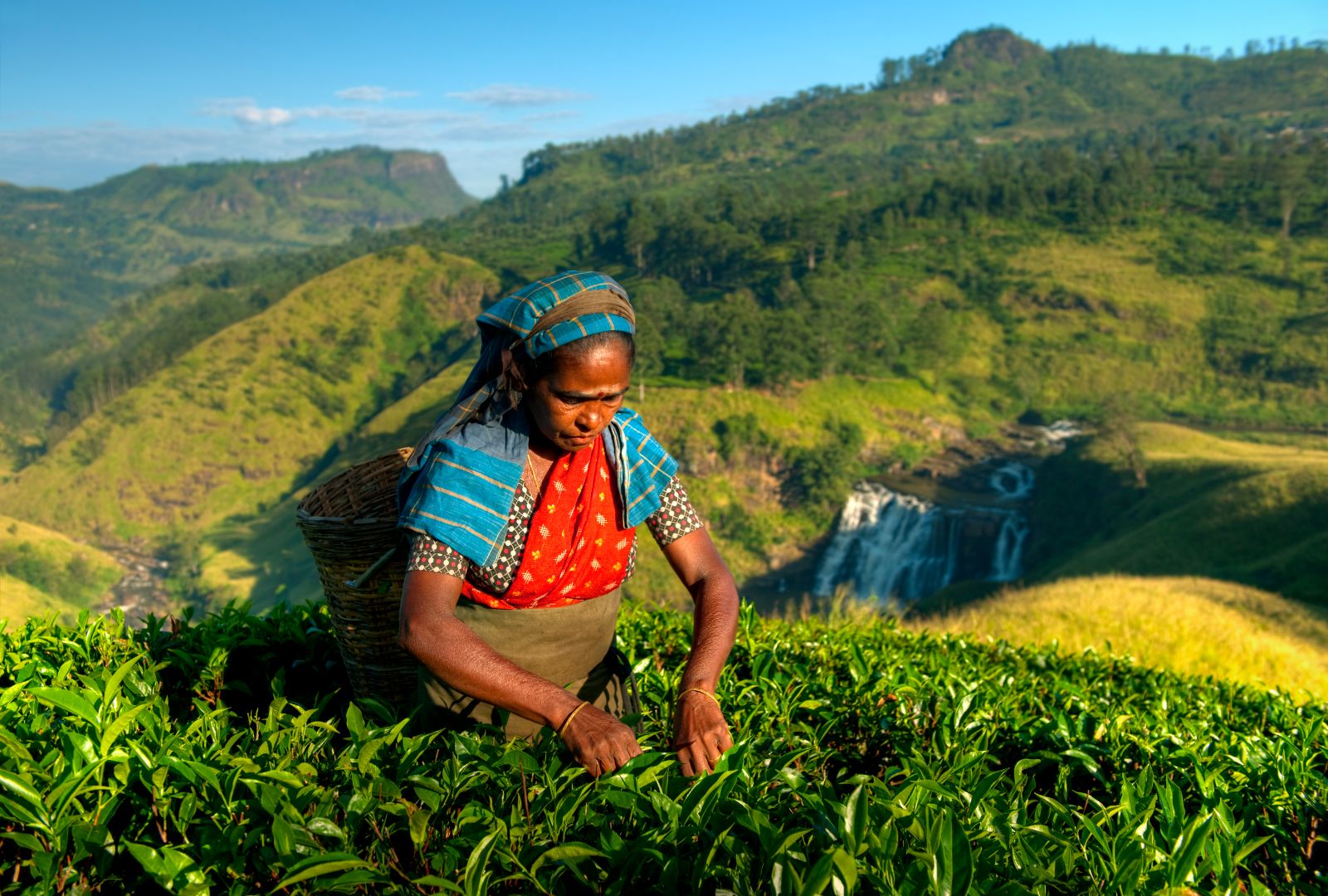 Unsurprisingly, the process of creating the perfect cup of tea is the focus of many immersive local experiences. You can join the tea pluckers in the field to admire their skills and try it for yourself, follow the process from bush to finished blended product on an in-depth factory tour and take a masterclass in the fine art of tea tasting – or settle back on a terrace-with-a-view for a leisurely afternoon tea complete with a pot of locally grown Orange Pekoe. And if you're not a big fan of drinking tea, you could visit a boutique coffee roastery to watch the area's highly rated Arabicas go from raw bean to gourmet end product.
A network of walking trails laces its way through the tea plantations, where you can spot the native wildlife with an expert guide or admire the panoramic vistas at your own pace, while the rail journey from Nuwara Eliya and Ella cuts through some of the country's most spellbinding scenery. You might also opt to take a kayak out on Castlereagh Lake, learn the secrets of Sinhalese cooking with a hands-on private class or play a round or two at one of Asia's oldest and most testing golf courses. Finally, there's the tiny Christ Church at Warleigh, whose cypress-shaded graveyard provides a moving insight into the life of the colonial planters.
TEA COUNTRY'S HIDDEN GEMS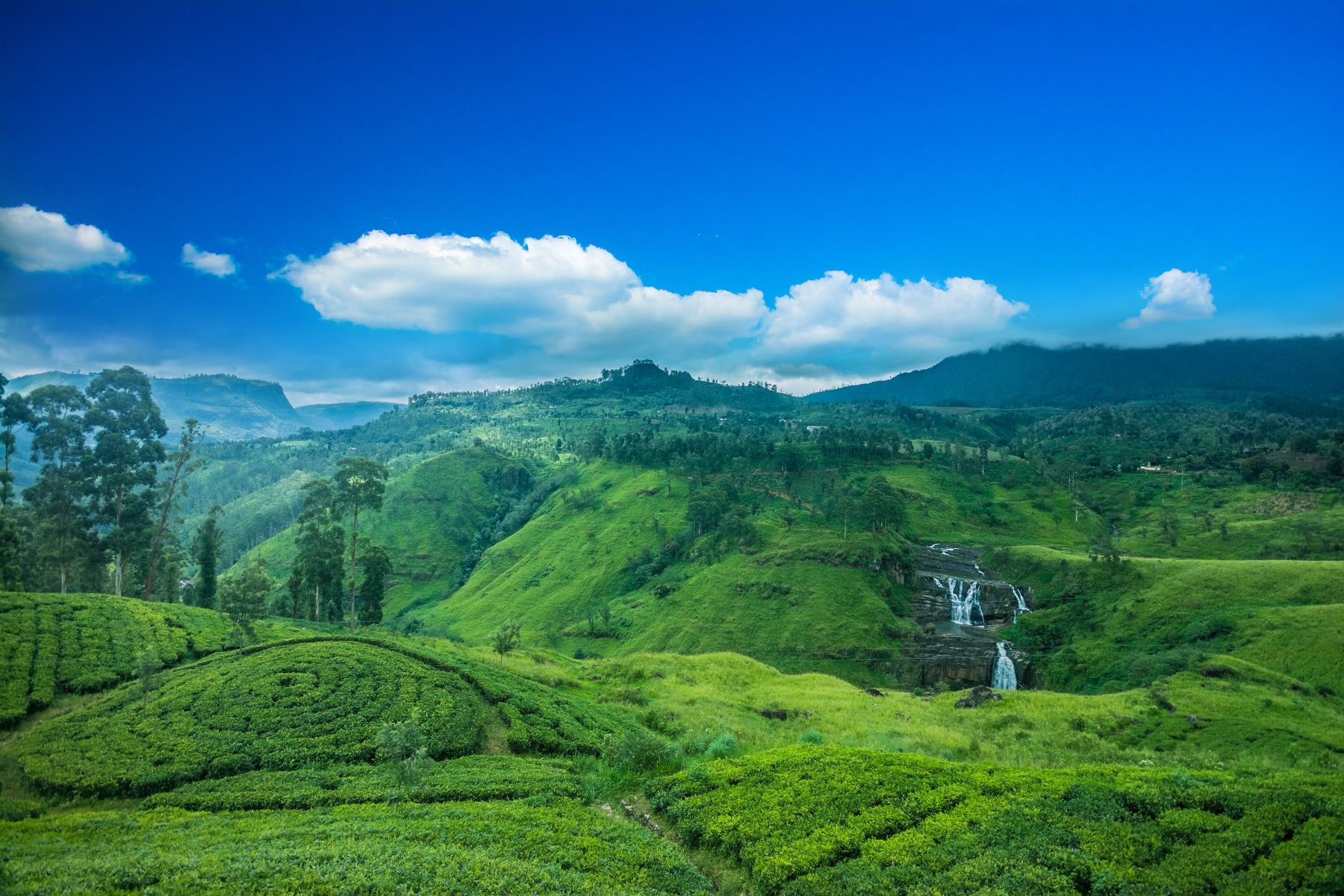 The Scottish magnate behind Lipton brand tea is honoured in the name of a viewpoint not far from the factory he founded in 1890. From Lipton's Seat, you can gaze out over tea-smothered hills stretching into the distance; if you're undaunted by an early start, the views at sunrise are particularly appealing.
The summit of Ella Rock is another vantage point from which to soak up 360-degree panoramas over tea country's emerald-hued expanses. It's a six-mile moderately taxing round trip through plantations, tall grasslands and dense forest to the top, following a sometimes elusive trail, but worth it for the vistas and the feeling of seclusion.
Close to Nuwara Eliya, the forest reserve of Piduruthalagala is named after the mountain at its heart, the highest peak in Sri Lanka. There's a road to the summit from where you can see for miles, but the main reason to come here is to walk the quiet trails through the trees, trying to spot some of the flora and fauna that call it home, with only birdsong and the roar of one of the many waterfalls to disturb the peace.
THE BEST SRI LANKAN TEA PLANTATION HOTELS
One of just three Relais & Châteaux hotels in Sri Lanka, Ceylon Tea Trails comprises five colonial-era tea planters' bungalows dotted around a verdant valley. The newest of these, Dunkeld, has stunning views over Castlereagh Lake, including from the infinity pool and hot tub, a separate one-bedroom hideaway, and the same evocative atmosphere, exceptional service and exquisite food as the rest. READ MORE >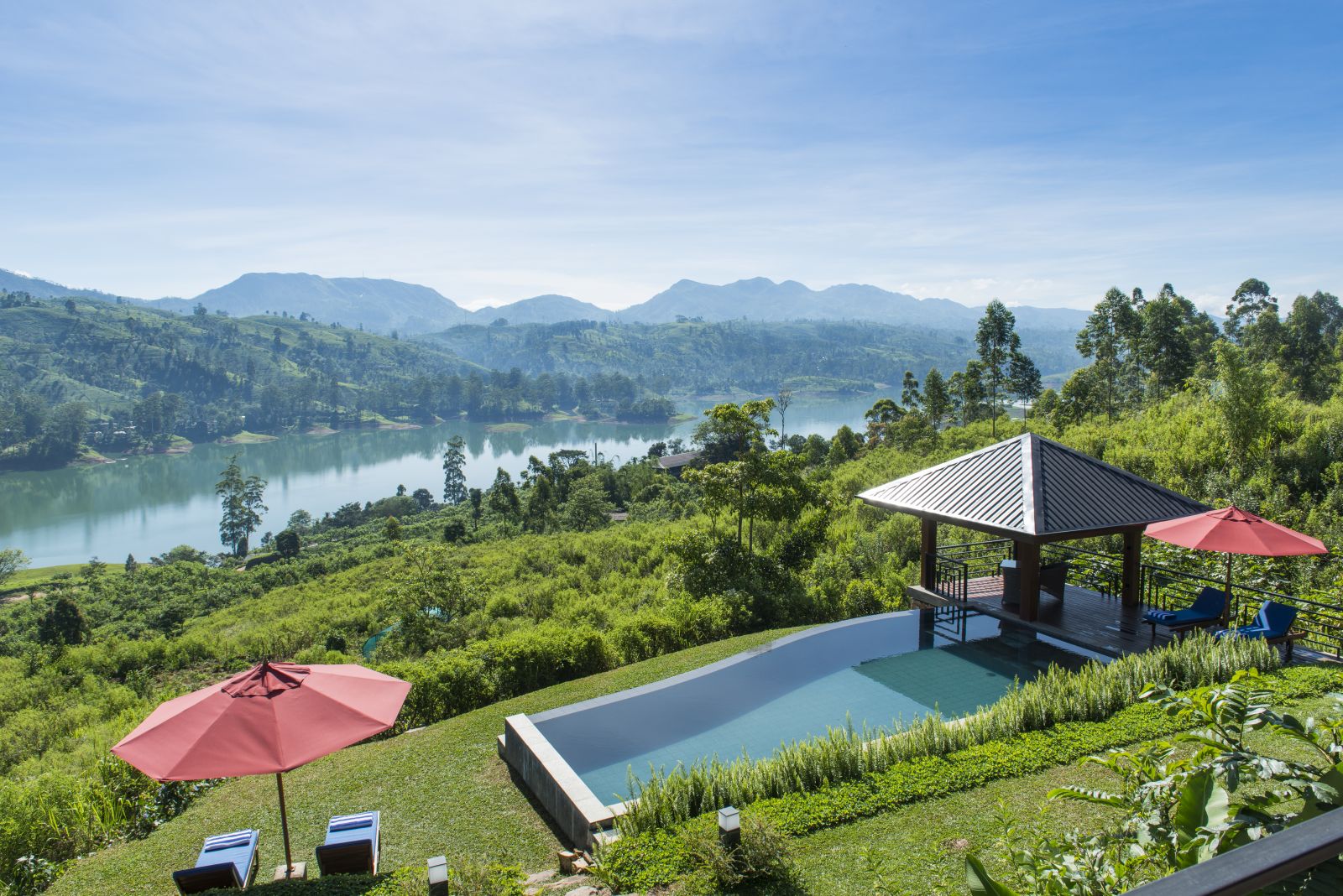 Not far from Dunkeld Bungalow, with similarly breathtaking views over the manmade lake below, Camellia Hills is a modern take on the classic planters' bungalow – and excellent value for money. There's an unpretentious, home-from-home feel to its breeze-cooled verandahs, the wood-beamed restaurant and five individually decorated rooms, although the option to arrive by seaplane adds a dash of old-style glamour. READ MORE >
Thotalagala
On the edge of an escarpment in the heart of a working tea plantation, this immaculately restored 19th-century bungalow is steeped in history. The seven suites are named after some of the men who shaped the region's past, there's a wonderfully clubby teak-panelled cigar room, and a fine collection of colonial-era memorabilia is scattered throughout. Take breakfast on the lawn overlooking the hills for a suitably indulgent start to the day.
THE BEST TIME TO VISIT
Sri Lanka has a tropical climate with fairly constant year-round temperatures but distinct, and separate, wet and dry seasons on either side of the Central Highlands. The dry season in tea country generally runs from December to March; this, and the pleasantly mild, and sometimes even cool, temperatures make this the best time for a visit.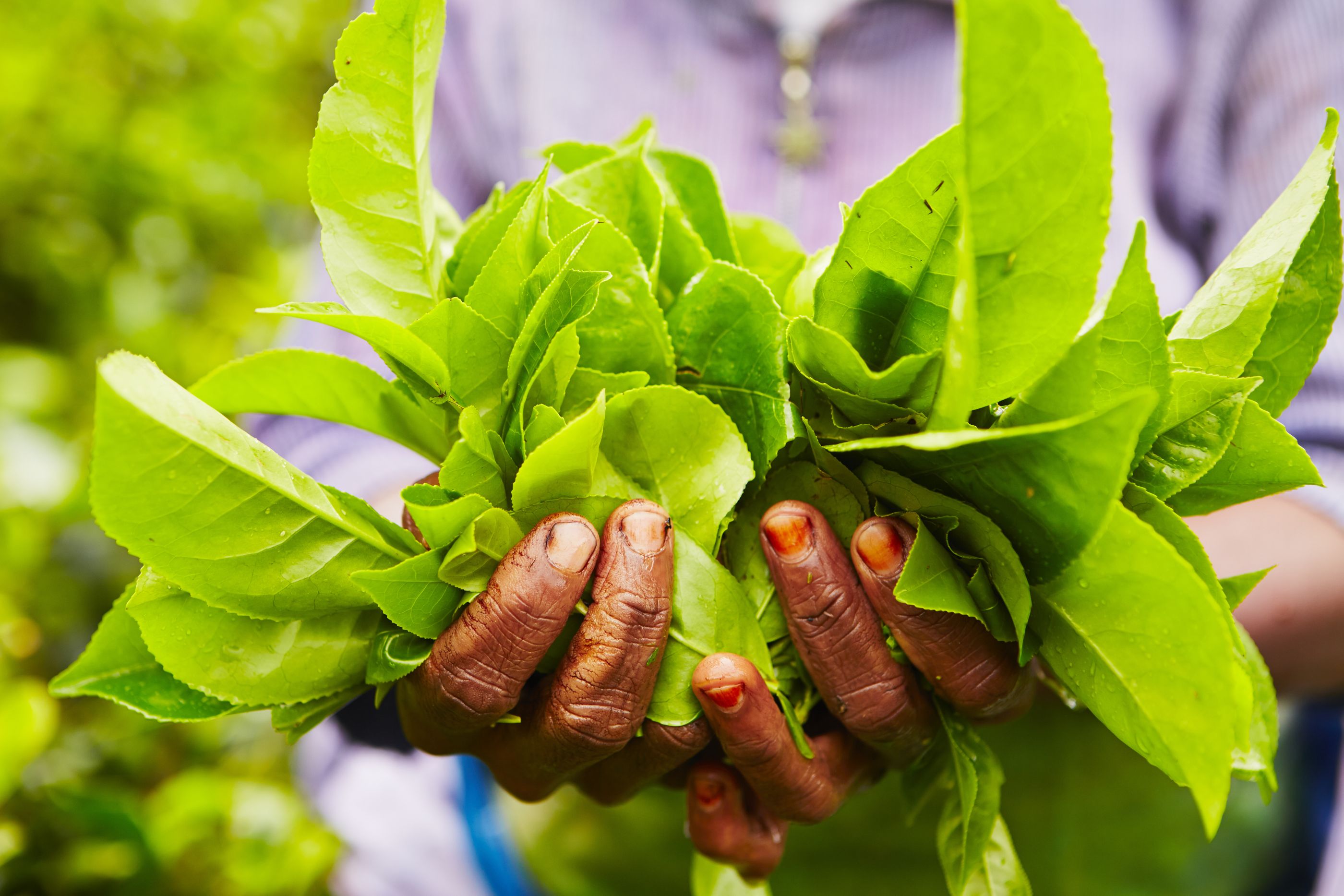 FASCINATING FACTS ABOUT TEA COUNTRY
The first tea plant was brought from China to Sri Lanka – or Ceylon as it was then – in 1824, where it found a home at the Royal Botanical Gardens in Peradeniya.
It wasn't until 1872 that the first tea factory was opened by pioneering Scotsman James Taylor on his 19-acre plantation in Loolecondera.
Almost all of the women who harvest the tender leaves by hand are of Tamil origin, descended from colonial-era Indian indentured workers, and much valued for their dexterity.
Experienced pluckers can pick up to 30 kg of leaves every day, which is enough for around 15,000 cups of tea.
Elevation is a key factor in the quality and flavour of the finished tea, with estates flourishing at anywhere from 2,000 feet to 6,000 feet above sea level.
Sri Lanka's tea country is subdivided into regions, each producing particular types of tea. Nuwara Eliya, for example, is known for delicate floral teas, while Dimbula produces more full-bodied brews.
The country is the world's fourth-largest tea producer after China, India and Kenya.
Coffee is also cultivated in tea country, particularly around Nuwara Eliya – in fact, tea was only planted commercially here after a fungal disease wiped out the existing coffee plantations.