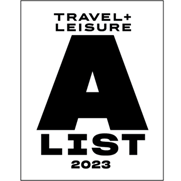 Not all luxury safari holidays are created equal. Indeed, all luxury safaris are defined by a unique sense of place. With hand-picked accommodation and bespoke itineraries, our knowledge and selection of safari destinations is unmatched. Africa is the birthplace of the traditional safari and where you'll find the finest and most innovative safari lodges and camps, with exemplary conservation credentials. In Tanzania, head for the Serengeti for a classic safari or lesser-visited Ruaha for a peaceful safari experience with some excellent new camps. The malaria-free reserves of South Africa are a perfect introduction to luxury safari holidays for families, while Botswana boasts not only the seasonal Okavango Delta and its extraordinary concentrations of elephant and leopard but also the other-worldly Makgadikgadi Salt Pans, home of the Kalahari Bushmen whose way of life has not changed for centuries.
As luxury safari holidays go, an Indian safari is a slightly less refined experience, though no less enjoyable and we plan holidays at the very best lodges and camps. Kipling's Jungle Book is vividly brought to life in the tiger safaris of Kanha and Bandhavgarh whilst leopards can be tracked in the Aravalli Hills of Rajasthan. You'll find leopards too in Sri Lanka, where luxury safari holidays in Yala National Park also uncover elephants, sambars, jackals and sloth bears.
See below for some of our most popular luxury safari holiday destinations in Africa and Asia and contact our safari specialists for specific advice and recommendations.