An encounter with a mountain gorilla is one of life's richest experiences. These gentle and critically endangered primates cannot survive in captivity so a guided safari is the only option to observe them in their natural habitat.
Where to go Gorilla Trekking
The world's remaining mountain gorillas, which number roughly around 900, can be found in the dense forests of equatorial Africa. Most live in in the Virunga Mountains - spanning Rwanda, Uganda and the Democratic Republic of Congo (DRC) - as well as in the heavily protected Bwindi Impenetrable Forest in Uganda. Almost all treks take place in Rwanda and Uganda due to instability and lack of tourism infrastructure in the DRC.
Gorilla Trekking in Rwanda
Rwanda's gorillas are found in the Virunga Mountains in Volcanoes National Park. This is a popular location for coming face-to-face with one of man's closest relatives without having to undertake an overly arduous hike. Permits here are highly sought after during the dry season, so it's advisable to plan your trip as far in advance as possible. The resting place of Dian Fossey, a pioneer in the study of endangered mountain gorillas, can be found in Rwanda. Her grave sits next that of her favourite great apes, Digit, with whom she developed a special bond before he was killed by poachers.
Gorilla Trekking in Uganda
Most Ugandan mountain gorillas live in Bwindi Impenetrable National Park, a World Heritage Site that is also home to myriad bird species, butterflies, monkeys and chimpanzees. Treks in Uganda are often a wilder challenge than those in Rwanda, with longer walks and steeper climbs. However, you will be rewarded by amazing vistas that will take your breath away (if you have any left) and your first sight of a silverback will immediately diminish memories of the physical exertion it took to get there. Permits in Uganda cost less than those in Rwanda, and you can pay for a habituation permit that allows you to accompany researchers to spend up to four hours on gorillas watches from December through to March and July through to October. Kibale National Park and Queen Elizabeth National Park are nearby, where there are opportunities for chimpanzee tracking and game drives.
Best Time to go Gorilla Trekking
Treks take place throughout the year. However, the most popular times are during the drier months of December to February (short dry season), and from June to mid-September (long dry season). Be aware that, even in the dry seasons, conditions underfoot will be wet and muddy! The rainy seasons from April to May and in November can make trekking more demanding, but permits are more available and accommodation is less expensive. Discounts on gorilla permits in Rwanda are available from November to May.
Planning a Gorilla Safari
You will need a permit, purchased in advance for a specific date - our travel specialists can do this for you. Permits are non-transferrable. A proportion of the proceeds is used to help to conserve mountain gorillas and to protect rainforest habitats for future generations. Please note that there is a limited number of permits available each day, so planning ahead is essential.
Mountain Gorilla Trekking – What to Expect
Trekking in the rainforest can be challenging and you need to be equipped for wet, muddy conditions. Gorillas do not observe pathways and so expect to have to push through thick jungle undergrowth for up to several hours. A general level of fitness will enhance your overall enjoyment. You are not permitted to join if you are ill as gorillas are susceptible to catching human ailments.
There is a rigorously enforced one hour limit to encounters with gorillas. All personal items must be left with a porter, though you may take your camera. Please note that the use of a flash is not allowed and use a camera that doesn't make loud noises to prevent alarming the gorillas. All treks are supervised by professional guides who explain the rules and what to do should a gorilla approach. You will not be allowed to approach closer than seven metres but gorillas may come towards you and may even mock-charge. Under no circumstances should you attempt to touch a gorilla. The guides will coach you in advance on how to behave whilst in their company, such as remaining quiet, avoiding sudden movements, adopting a passive stance and avoiding eye contact.
Where to Stay
Our Africa specialists can assist you in choosing a lodge or camp to suit your budget, time and style. Here are just a few: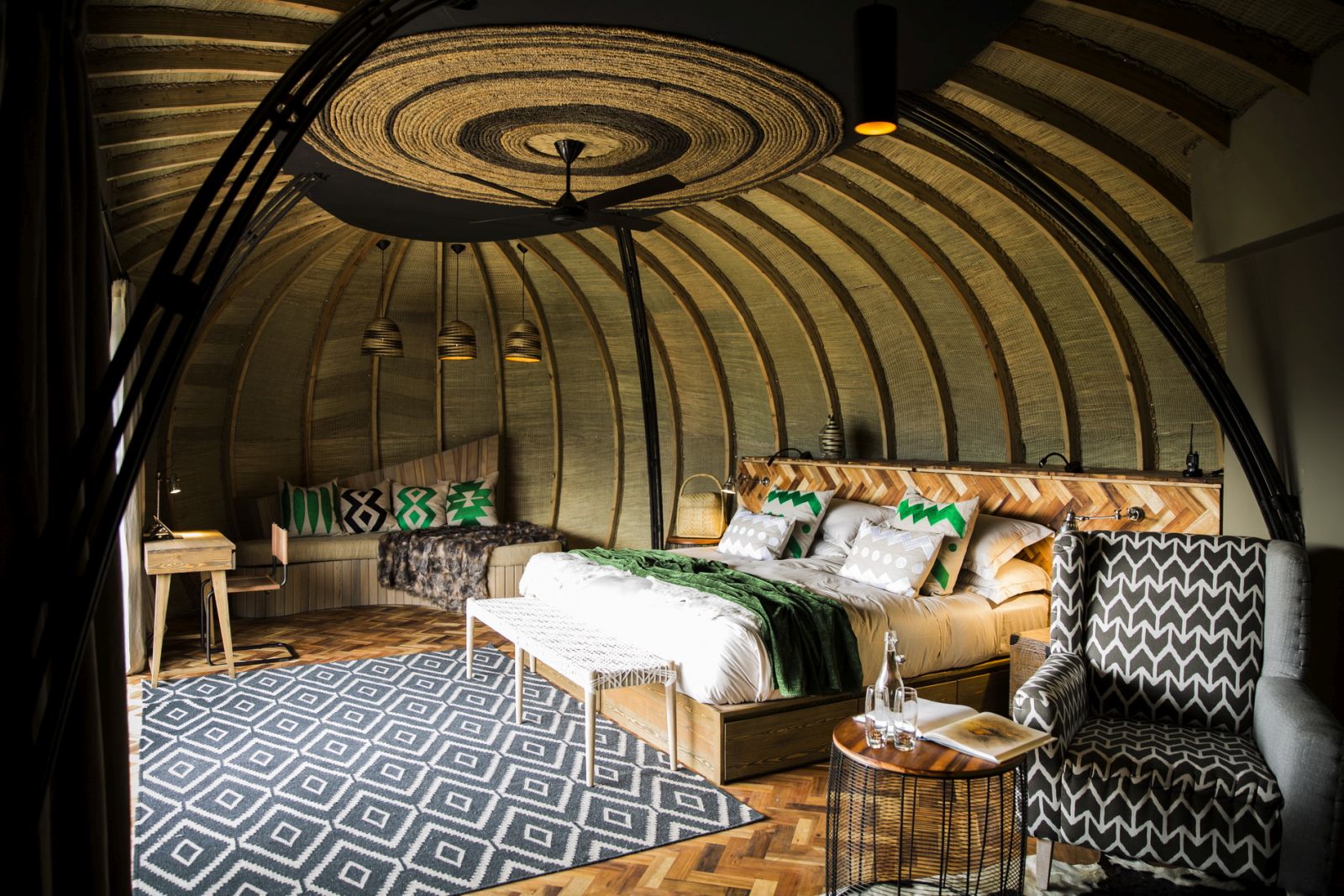 Volcanoes National Park. Positioned on a hillside, it is considered the best accommodation when on a gorilla trekking safari in Rwanda and is a haven for wildlife. The six guest villas have stunning views from their bamboo balconies overlooking Mount Bisoke and state-of-the-art interiors come complete with central fireplaces.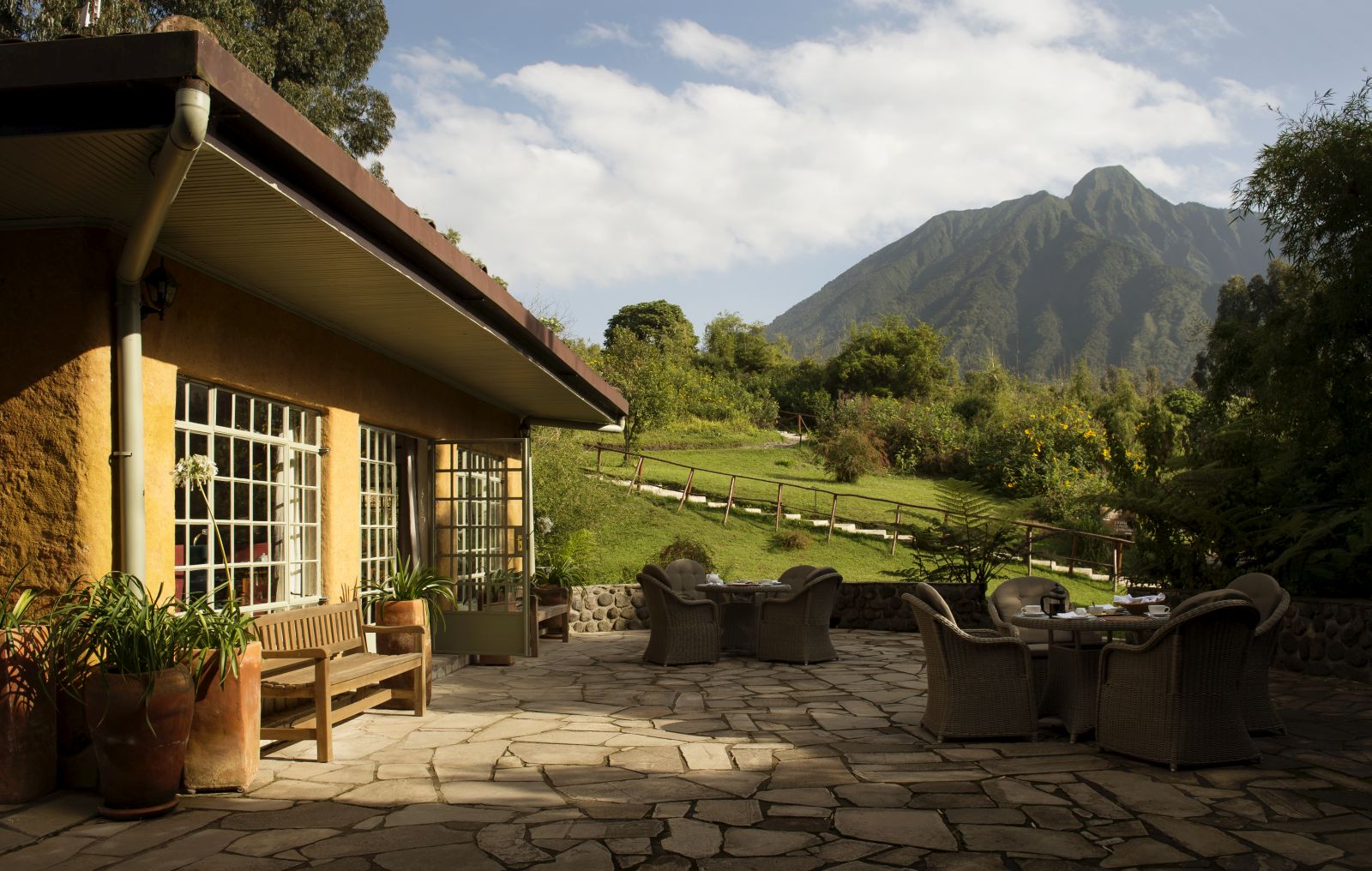 Volcanoes National Park. Situated in the foothills of Virunga Mountains, Sabyinyo Silverback Lodge is a traditional safari lodge with stunning views. Guests are accommodated in two suites and seven stone cottages, including a family cottage. The main lodge has a sitting room with log fire, snug area, library and games area.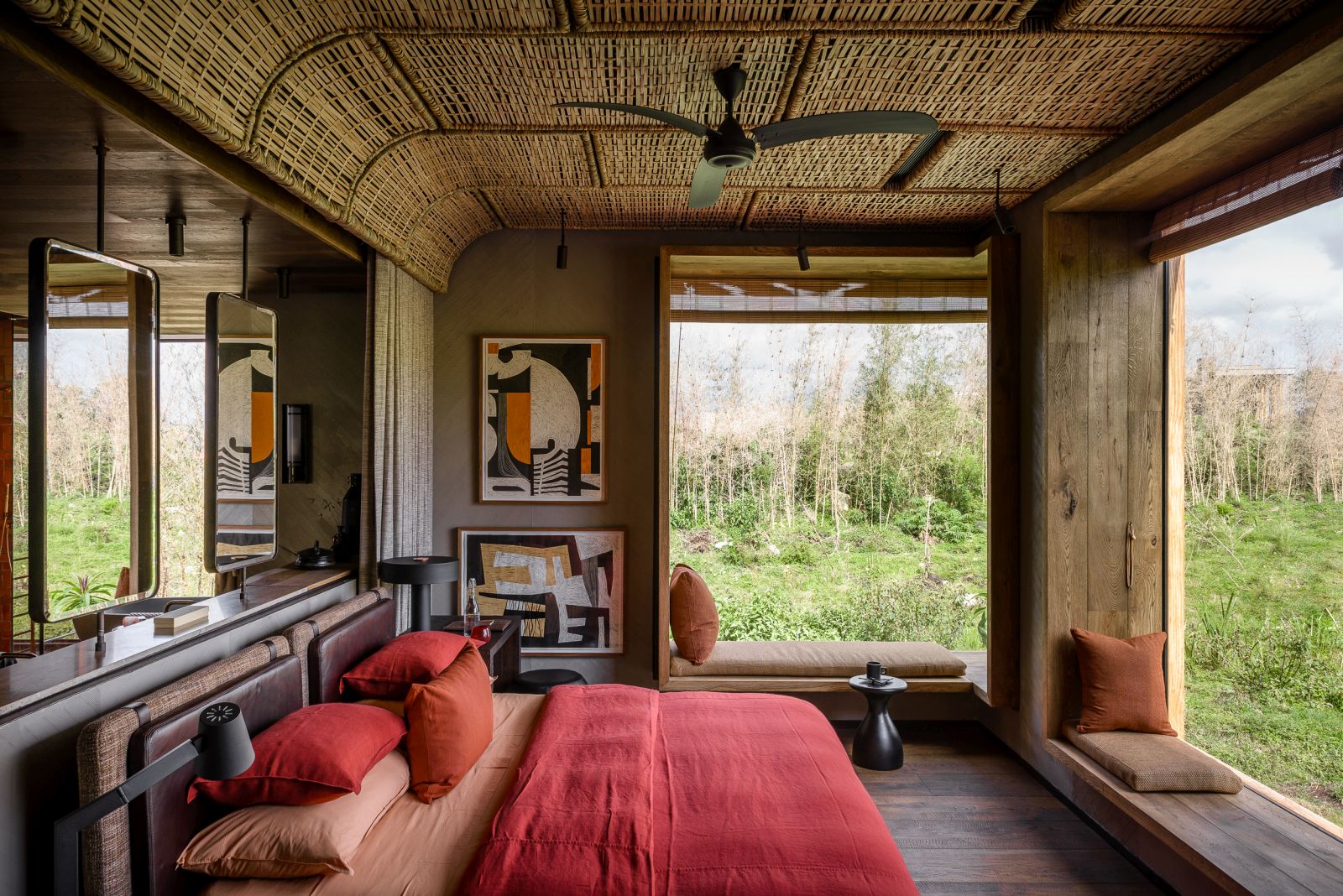 A triumph of style and substance in the Volcanoes National Park, Singita delivers gorilla trekking experiences, while protecting the Virunga Mountains' unique wildlife and forest environment, and empowering the local community.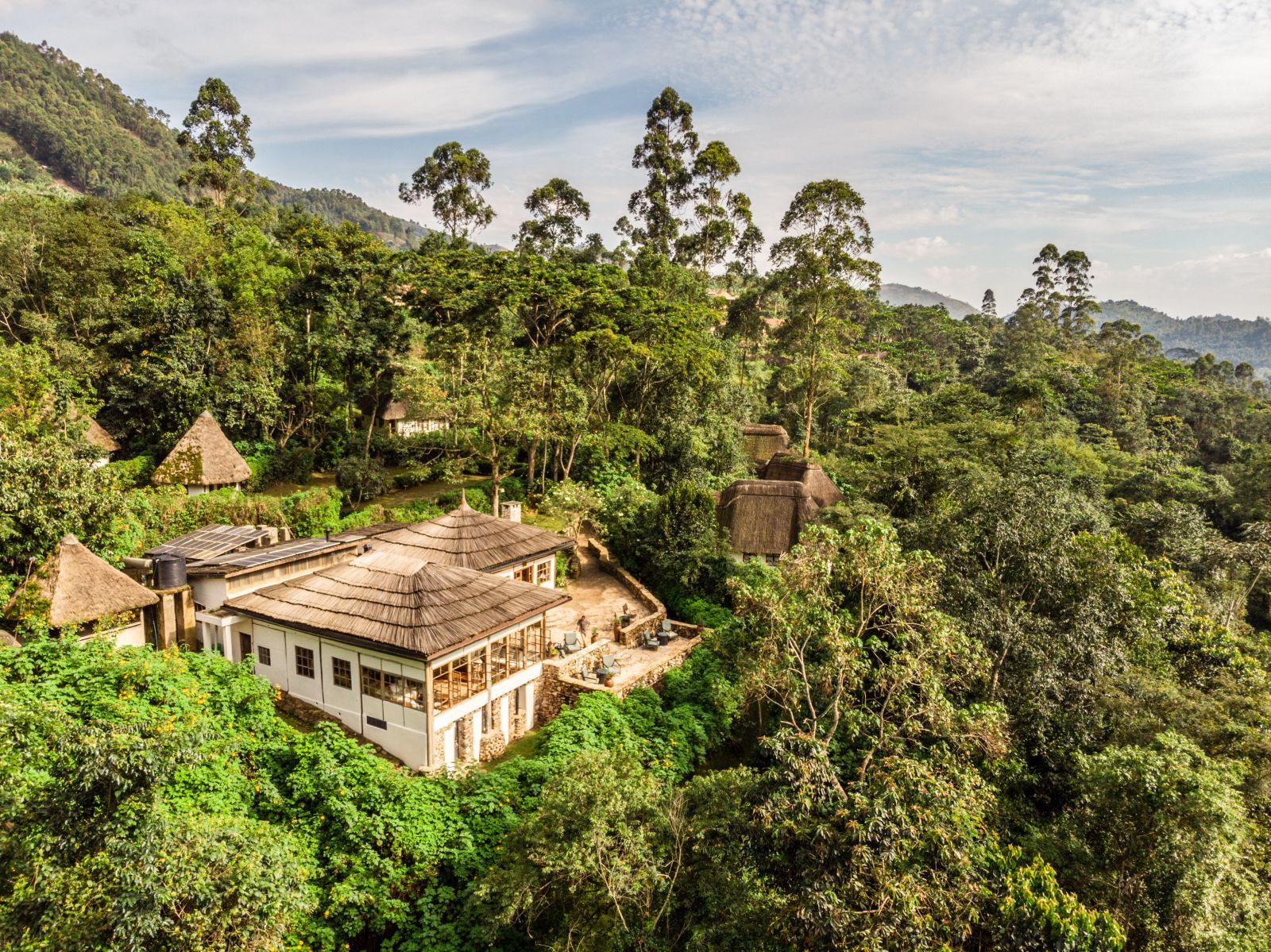 A luxury safari lodge with eight stone cottages and superb views. Separated from the forest by a simple stream, mountain gorillas frequently visit the lodge and can occasionally be found in the grounds.
What to Pack for a Gorilla Safari
Pack for humid, wet and muddy conditions. Take lightweight clothes in natural colours such as green, brown and greys. Avoid animal prints. Walking boots should be broken in and offer ankle protection, as you could spend up to eight hours trekking. Don't forget sunscreen, insect repellent, plasters and a basic first-aid kit. You will need a small backpack to carry personal items such as sunglasses and lightweight binoculars, but it's advisable to keep items to a minimum. It is possible to hire a porter, for a small fee.
What to wear on a Gorilla Safari
Comfortable walking boots with ankle support
Good quality socks – double layered for comfort
Knee-high gaiters to offer protection from the undergrowth – these can be hired locally
Waterproof jacket
Gardening gloves for pushing vegetation aside
Long-sleeved cotton shirts to prevent stings
Long trousers to protect from scratches
Lightweight fleece for cold mornings
Hat with a brim
How to book your Gorilla Safari holiday
See our Rwanda and Uganda safari holidays for inspiration. Our safaris are tailor-made to suit your needs, taking into consideration when you would like to travel, the level and style of accommodation you would like and more.