The Serengeti region is in northern Tanzania on the border with Kenya and its Maasai Mara reserve. A significant proportion is protected by a national park and various private reserves, creating an area of around 30,000 square kilometres in which wildlife can thrive. Picture the Serengeti in your mind's eye and you'll probably conjure up a vision of acacia-studded plains, but the landscape is more diverse than that, with grasslands, woodlands, riverine forests, lakes, ancient granite outcrops and wetlands providing habitats for more than just the large mammals for which it's so well known.
Its star act is the Great Migration, the perilous yearly journey of vast herds of blue wildebeest, Burchell's zebra and Thompson's gazelle in search of fresh grazing – the second largest of its kind in the world after the fruit bats' annual peregrinations in central Africa. But even without this natural wonder, there are breathtaking animals to gaze at, from prides of lions more than 20 strong to fleet-of-foot cheetahs and majestic leopards, not to mention around 500 breeds of birds and more than 300 species of trees, shrubs, grasses and other plants. In the circumstances, it's no surprise Serengeti National Park was named a World Heritage Site in 1981, a mere three years after the listings were launched.
WILDLIFE IN THE SERENGETI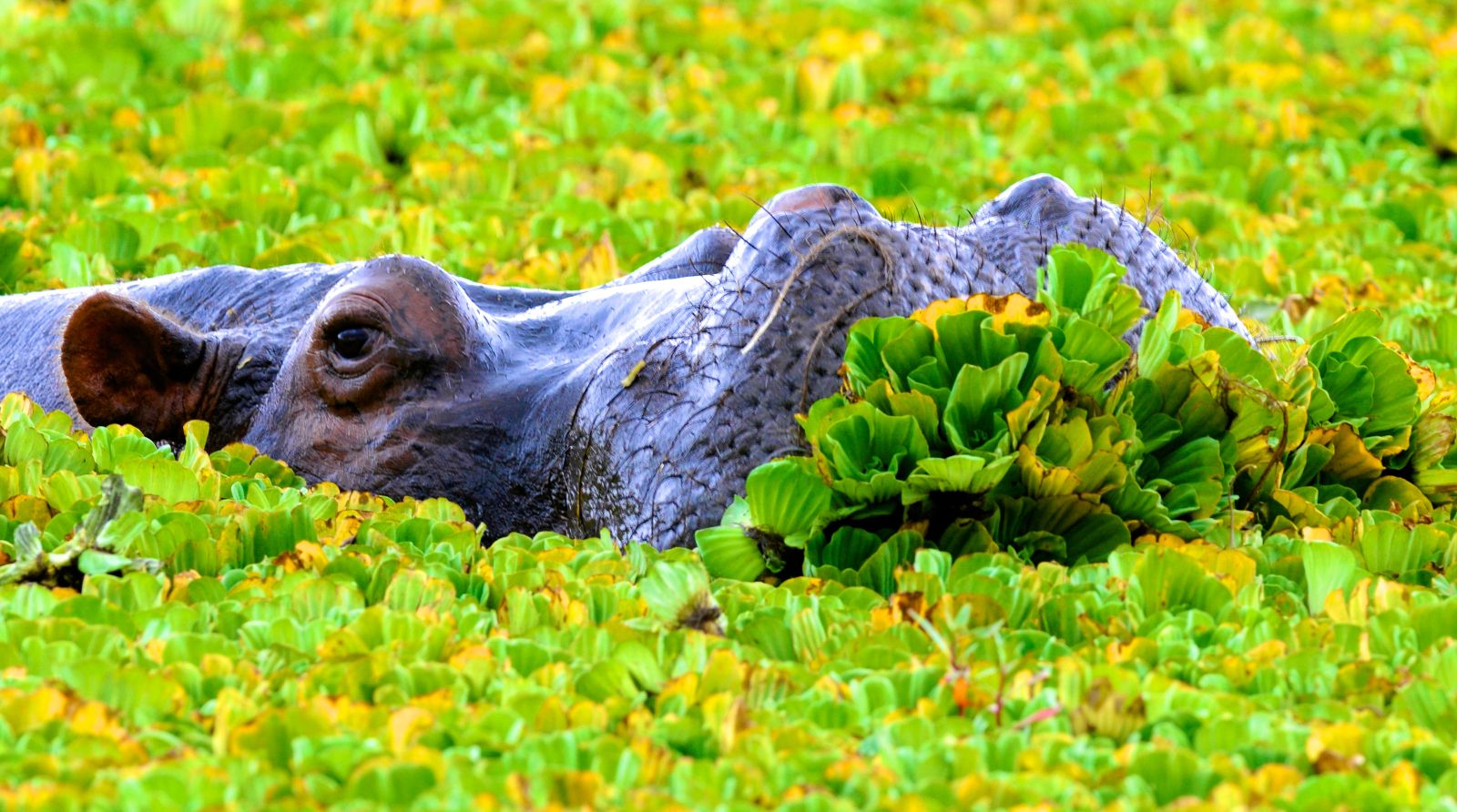 The Serengeti's varied habitats shelter a staggering range of wild creatures. The hardest to spot is the prehistoric black rhinoceros, whose numbers here have tumbled to fewer than 100 in recent years because of poaching. In contrast, the area supports an impressive population of lions that live in uncommonly super-sized prides – bad news for some smaller predators such as wild dogs, which have been outcompeted here. Big Five seekers are all but sure to find elephants, leopards and buffalo to complete their collection, but there is plenty more to look out for, from cheetahs, hyenas and hippos to giraffes, wildebeest and zebras. With so many large mammals to appreciate, it's easy to miss the Serengeti's other inhabitants, from tiny rodents to insects and birds. Walking safaris put you in a perfect position to discover these unsung heroes, while specialist avian safaris cater to more than just birding enthusiasts.
WHAT TO DO IN THE SERENGETI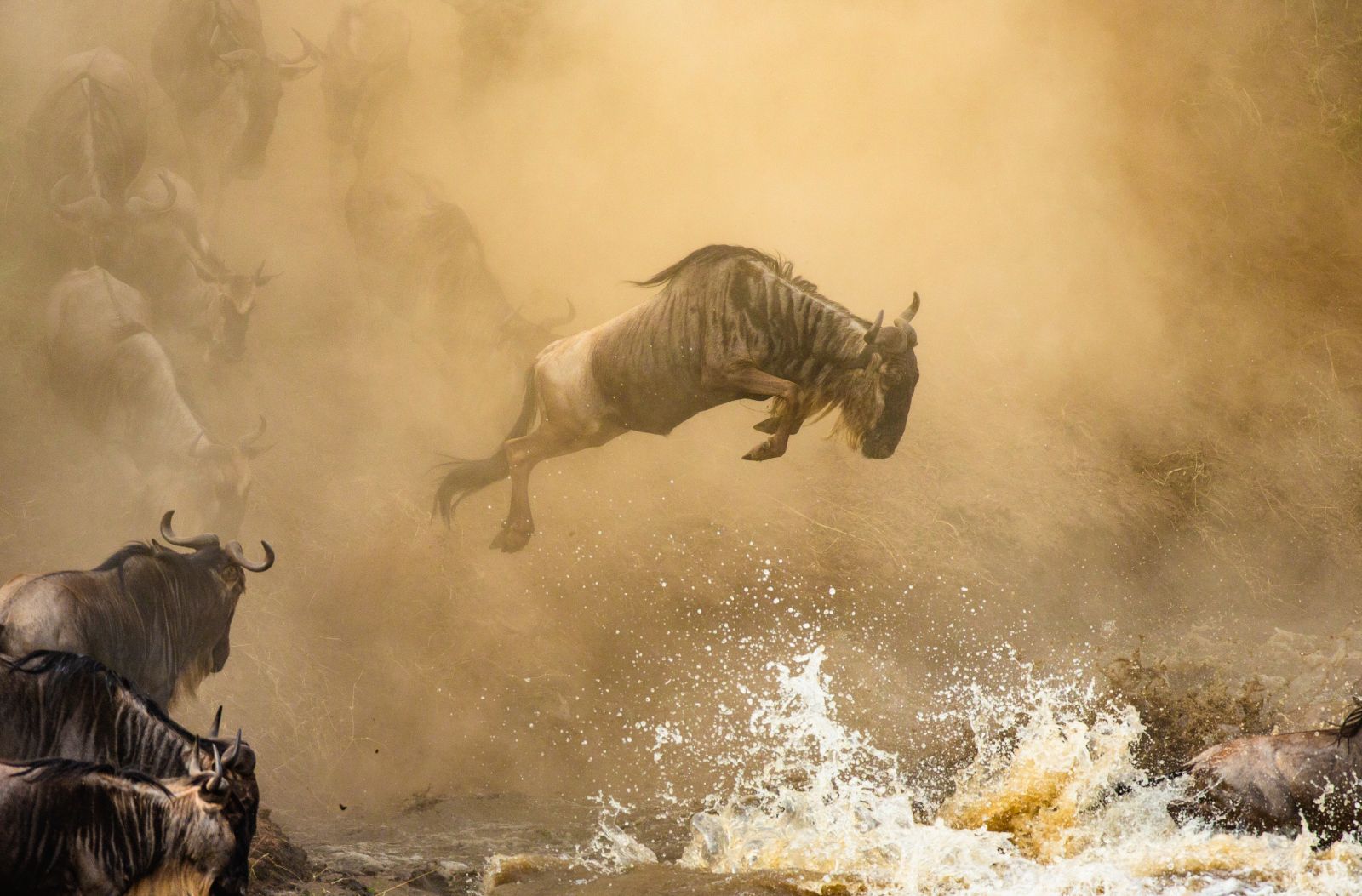 The phrase 'teeming with life' could have been invented to describe the Serengeti, whose wildlife-crammed plains make each morning and evening game drive by 4x4 a memorable adventure – especially at the peak of the Great Migration of wildebeest and zebras from June to August.
With more than 500 species recorded here, including many unique to the area, birdwatching is another popular activity, especially in the rainier months of March to May and November. If you are lucky, you may spot rare endemic rufous-tailed weavers, grey-crested helmetshrikes and Usambiro barbets, or more colourful residents such as lilac-breasted rollers.
The way to appreciate the grandeur of the landscape itself is from above, either on a scenic flight on a pint-sized aircraft or, more romantically, by hot-air balloon at sunrise. The latter is particularly magical, with far-reaching panoramic vistas, aerial views of wildlife on the move and a serene soundtrack of soft animal calls.
Alternatively, you could plunge into the wilderness on foot on a fly camping experience, sleeping in the bush under a simple flysheet. You'll be led by local guides, trackers and spotters who know the land intimately; visit a Maasai community to learn more about their history, customs and culture.
THE BEST PLACES TO STAY IN THE SERENGETI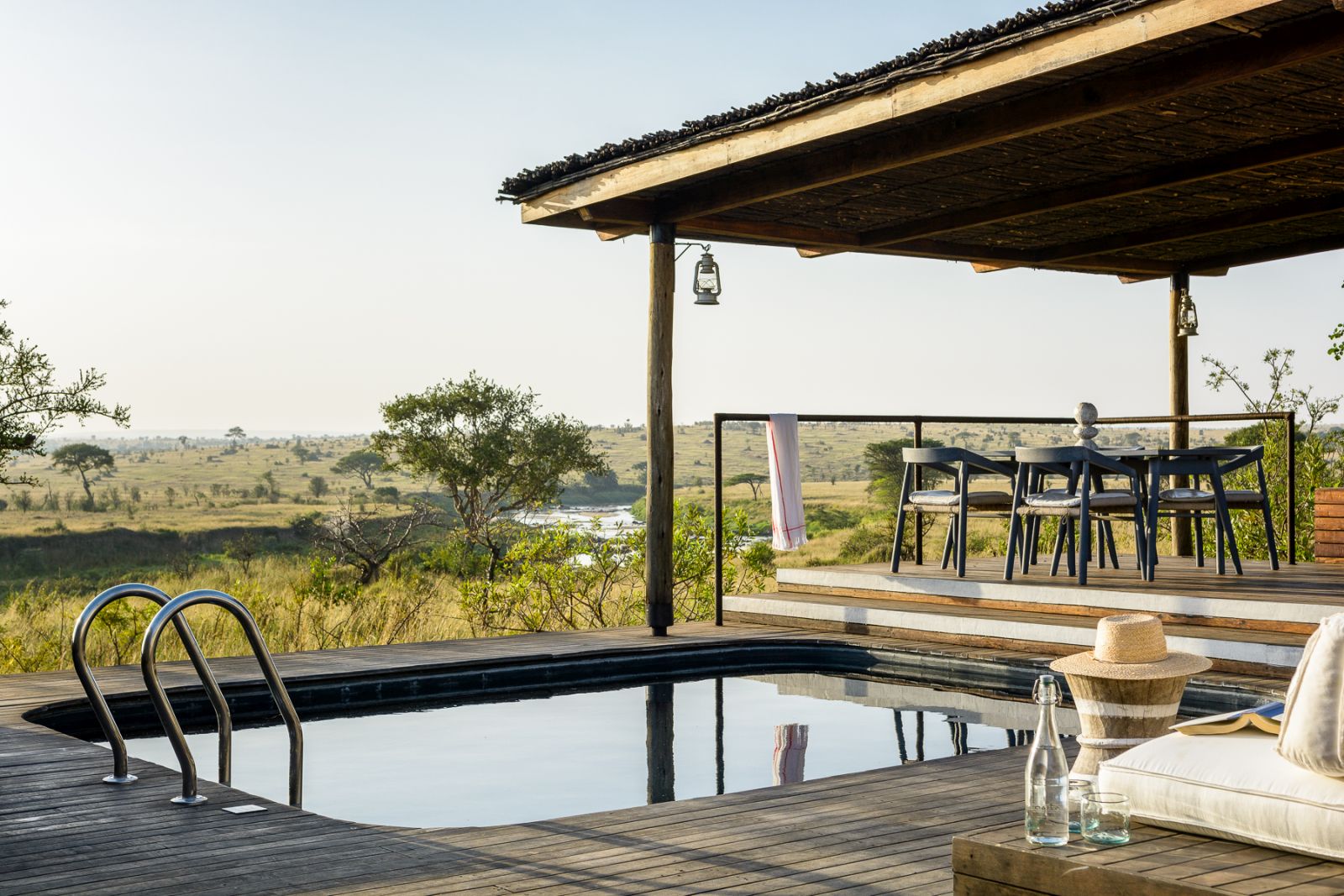 The epitome of contemporary safari style, this intimate camp has just six spacious tents overlooking plains and the eponymous river. Its location could hardly be bettered – in the Lamai triangle of the northern Serengeti within touching distance of a spectacular Great Migration river crossing. Read More >

Set in the western Serengeti on the Great Migration's western corridor, this understated camp offers guests access to a wildlife-rich 350,000-acre reserve. Intersperse game drives with cookery classes, spa treatments or a siesta on the four-poster bed with which all nine tents are equipped. Read More >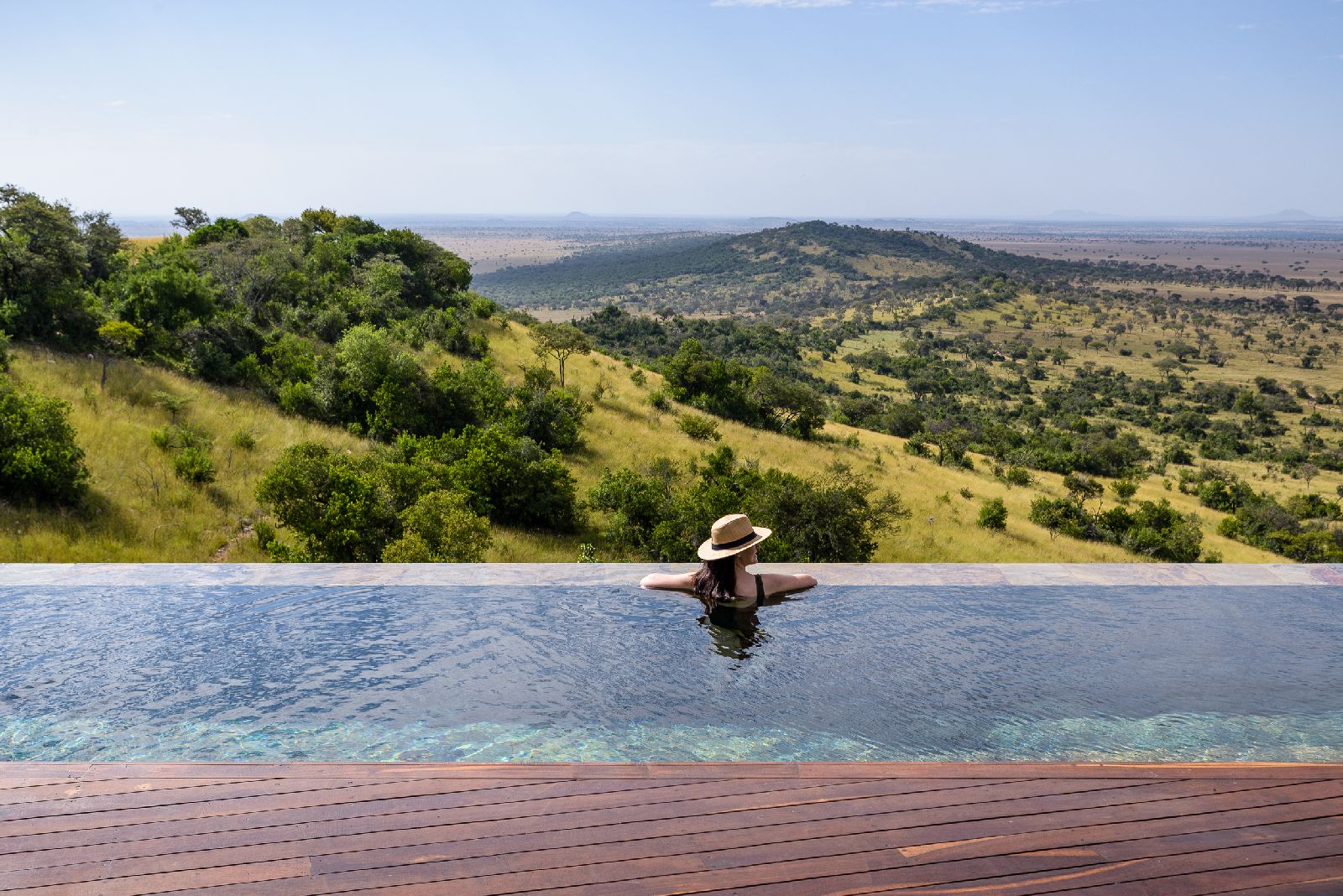 Enjoy a dose of gracious living – from lavish high teas to clay-court tennis – in this airy child-friendly lodge, designed in the style of an Edwardian manor house. Its nine air-conditioned cottages look down over the unspoiled Singita Grumeti private reserve, giving ringside views of the Great Migration. Read More >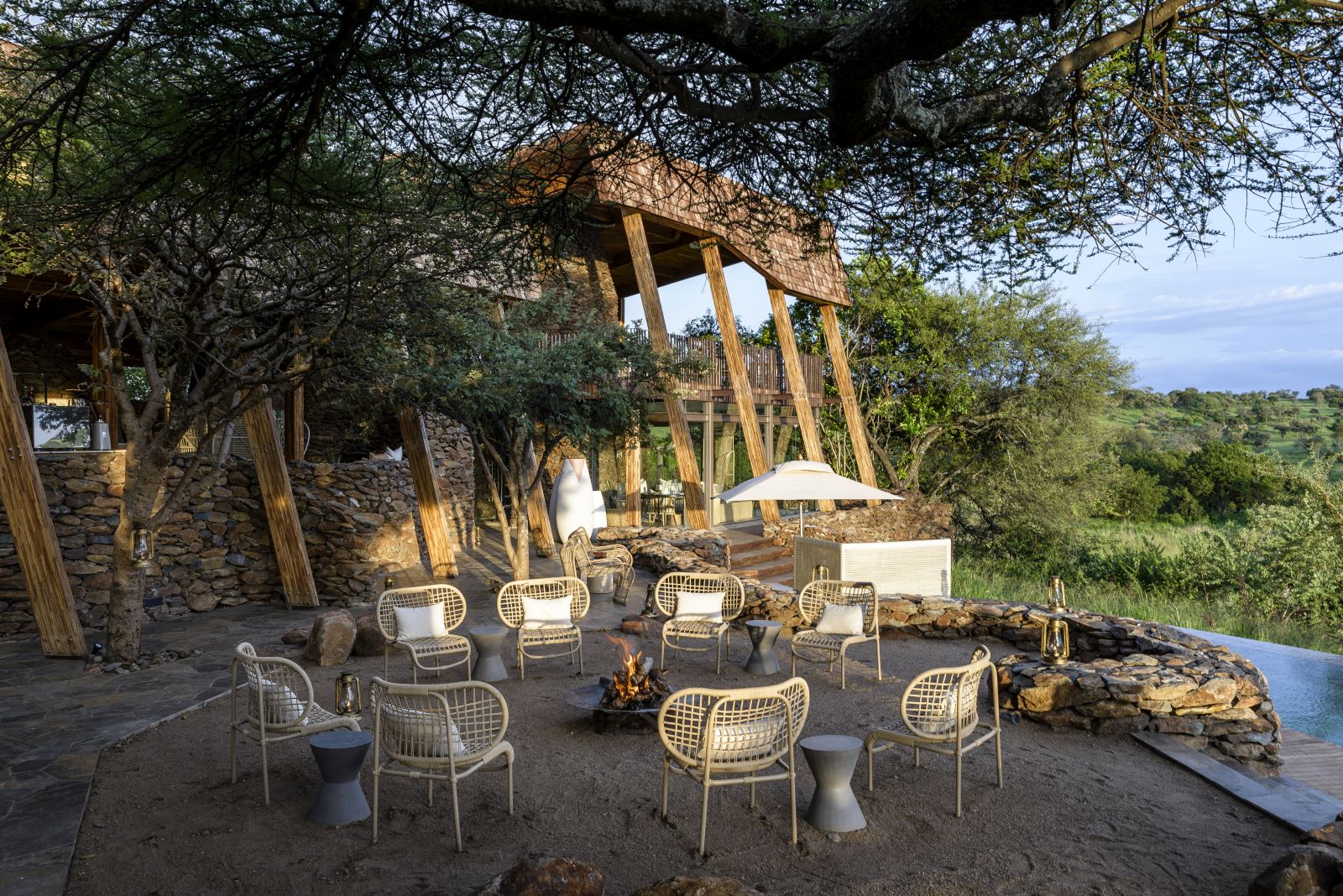 In a commanding position high in the Grumeti reserve, this modern lodge has nine rustic-chic suites, including one for families. Aside from game drives, days here fill effortlessly with wine tastings, signature spa therapies and star gazing for adult guests and the Mini Rangers' course for children. Read More >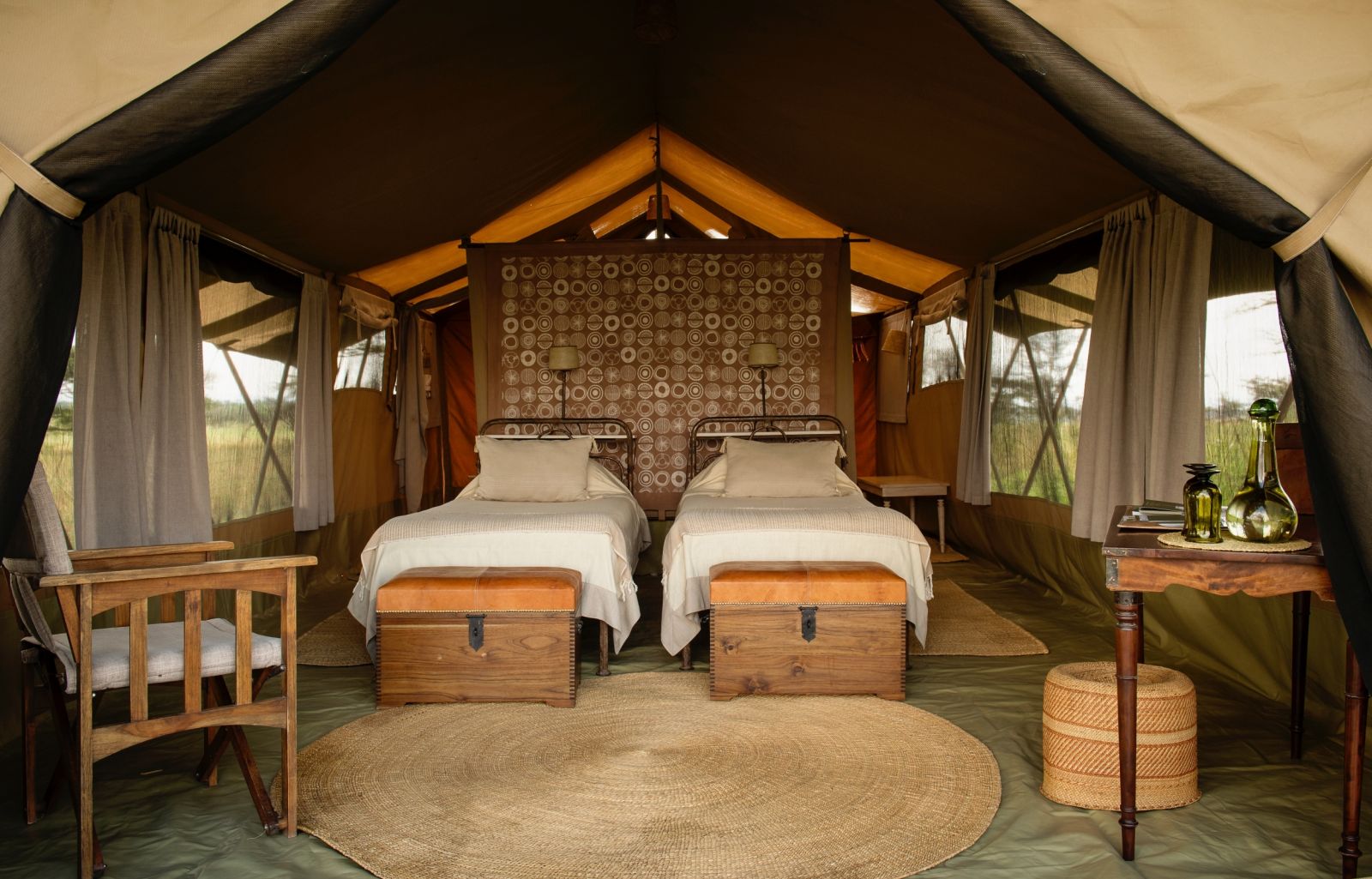 In classic safari fashion, this comfortable seven-tent camp migrates throughout the season, so guests are always in the optimum location to witness the vast herds of wildebeest and zebras on their annual journey to and from the Masai Mara – providing tales to share at night around the outdoor fireplace. Read More >
BEST TIME TO GO TO THE SERENGETI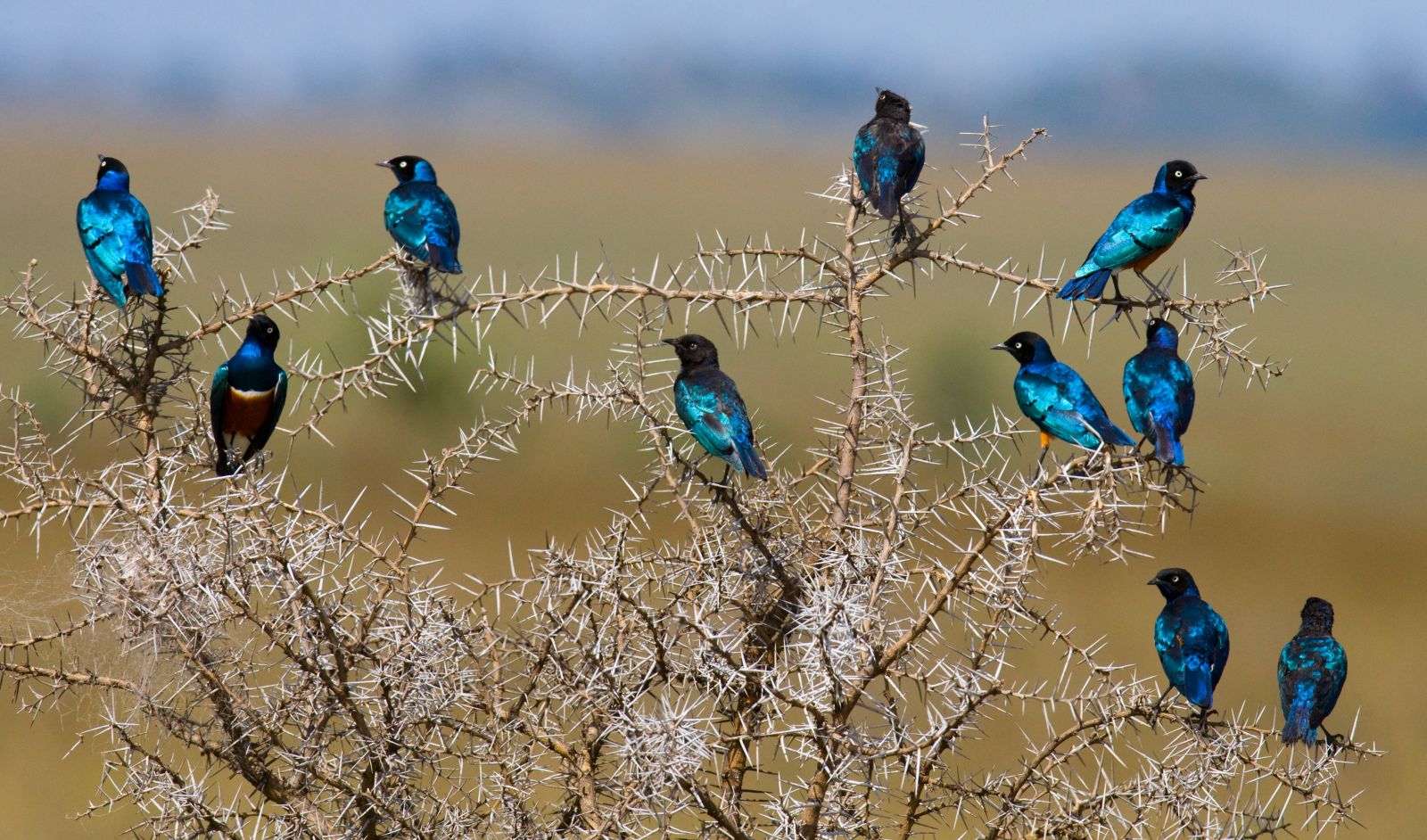 The sheer density of wildlife means there's always something to see in the Serengeti, but most travellers favour the dry-season months from June to October. The early part (until August) brings the spectacle of the Great Migration while dwindling cover and water supplies make game-spotting less challenging. For a more tranquil adventure, the winter rains that fall between November and May – at their heaviest from March onwards – turn the landscape into a verdant oasis alive with birdlife.
GETTING TO AND AROUND THE SERENGETI
Long-haul flights to Kilimanjaro International Airport are the most convenient way to access the Serengeti. From here, a 30-mile drive brings you to Arusha, whose smaller airport has regular light aircraft transfers to various airstrips dotted around the region. On such small planes, weight matters, so there are strict luggage rules, with a maximum of 15kg per person including hand baggage, all of which must be in soft bags. The aircraft connect the various airstrips, so you can use them for internal transfers or splash out on a private helicopter instead.
AND AFTER THE SERENGETI?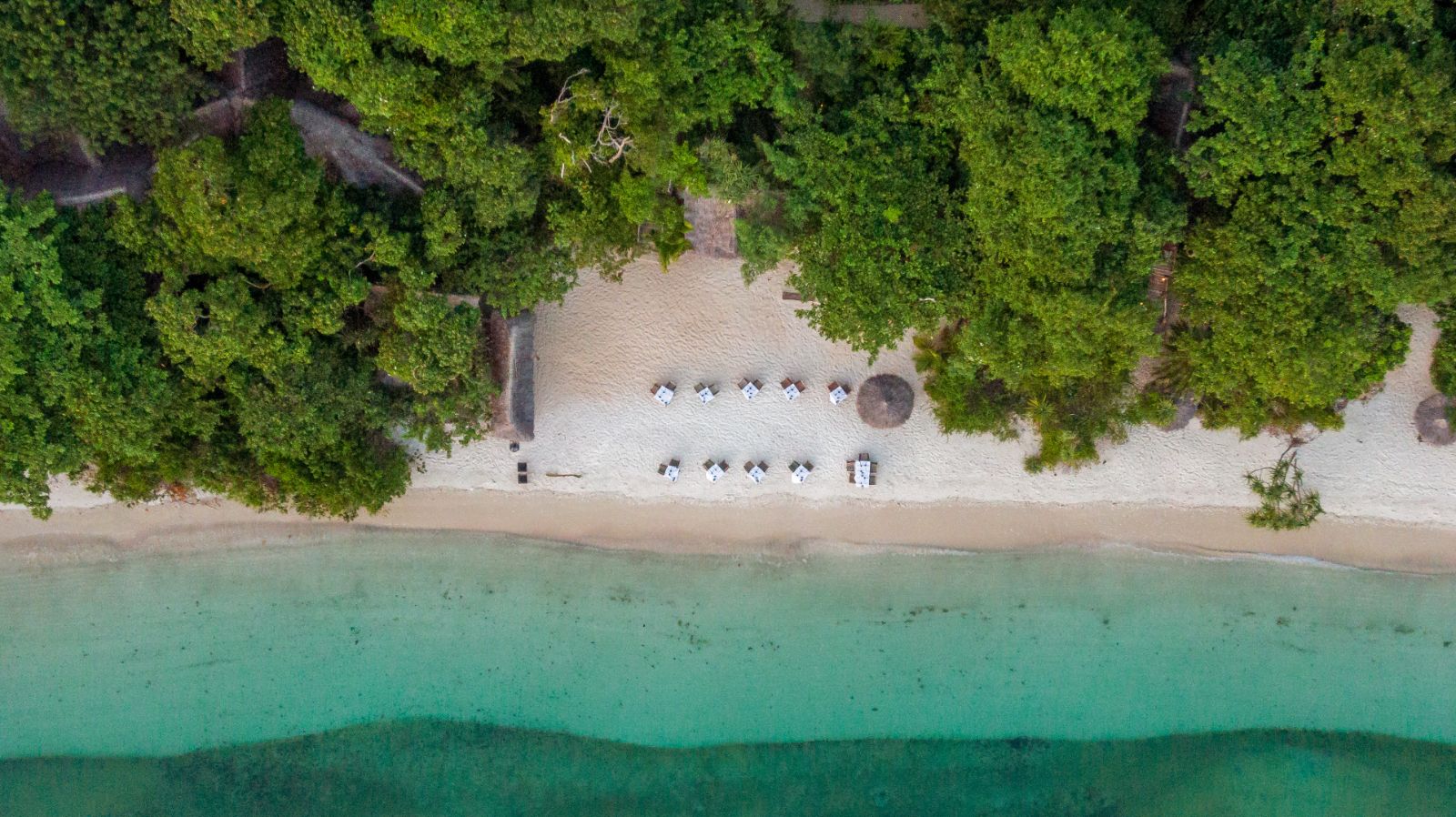 The Serengeti combines beautifully with other safari hotspots in northern Tanzania, such as the Ngorongoro Conservation Area with its extraordinary volcanic landscape or the ancient baobabs and giant elephant herds of Tarangire National Park. Round off the experience on one of Zanzibar's ravishing white-sand beaches. The palatial all-villa Baraza Resort & Spa on the main island, officially called Unguja, is a pampering option for both honeymooners and families, while Fundu Lagoon on quieter Pemba is an intimate grown-up hideaway.