Anyone planning an African safari will be familiar with the term 'Big Five', the name given to a group of animals considered safari royalty. Back in the 19th century, these five animals – lion, leopard, elephant, rhino and buffalo – were deemed the most sought-after poachers' trophies – but today, ticking off a sighting of each one on an African safari is the ultimate bucket-list brag. While many of these majestic animals are now endangered, ongoing conservation efforts mean there are many places in Africa where they can all be seen in their natural habitat. To help you plan your trip, we've rounded up the best African safaris to encounter the Big Five.
MAASAI MARA NATIONAL RESERVE, KENYA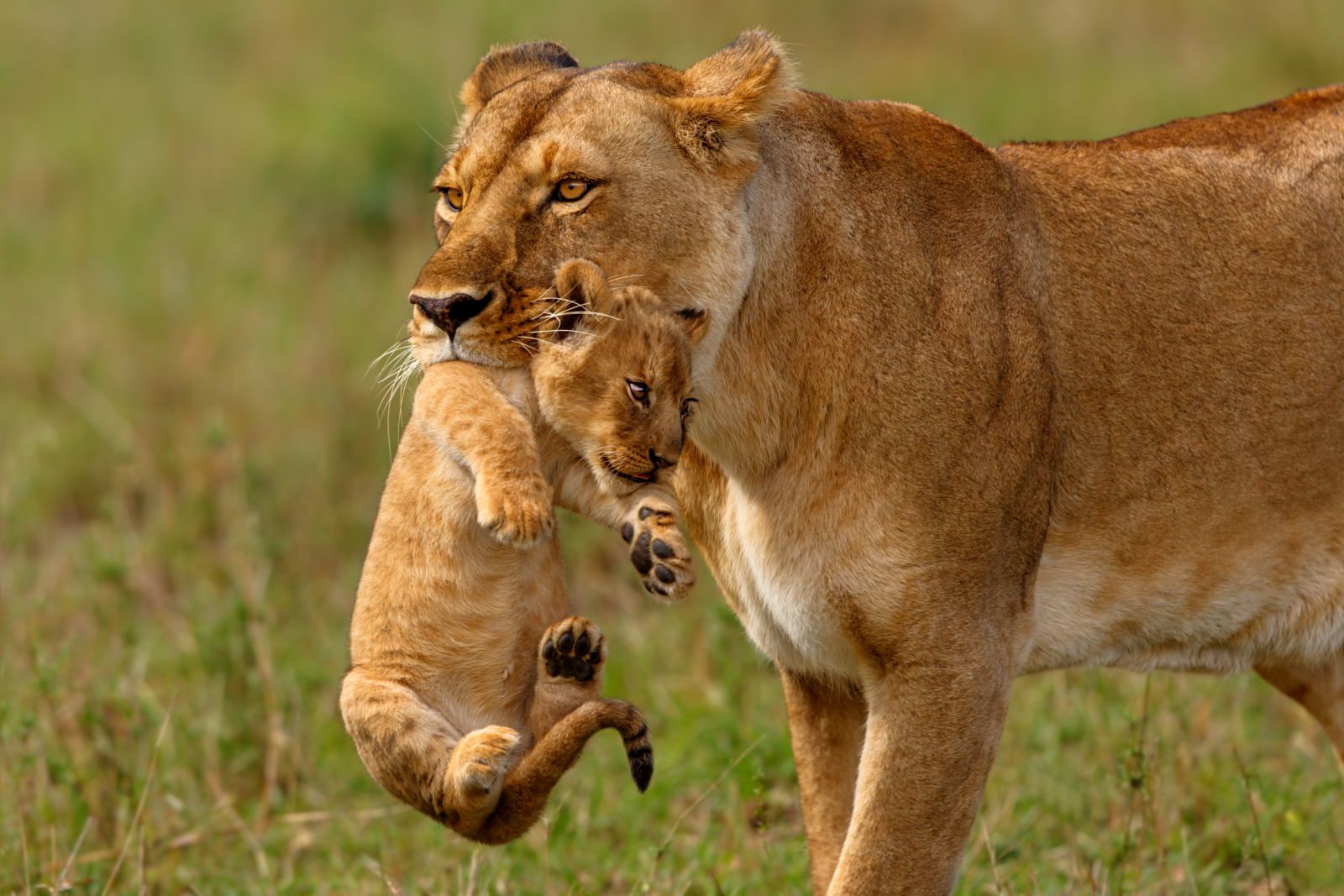 As one of Africa's flagship wildlife destinations, the Maasai Mara is the undisputed star of the Big Five safari. Unfurling along the wide-open plains of southwest Kenya's magnificent Great Rift Valley, it's also a pitstop along the Great Migration, which sees millions of wildebeest thunder across the savannah in search of lush vegetation. The Maasai Mara is well-known for its huge elephant and lion populations, but sightings of the more elusive leopard are reserved for a lucky few. Rhino numbers are dwindling, but with up to 50 in the reserve at any one time, there's still a good chance of spotting one. The Maasai Mara is a superb place to take to the skies in a hot air balloon, with flights promising spectacular bird's-eye views of the Big Five wandering along the grassy uplands.
Best time to go
Between July and October, when a lack of rain sees the Big Five congregate around the region's precious few water sources. July and August are the best months to witness the famous Great Migration river crossings, but also see peak crowds.
Where to stay
Blissfully low-key Elephant Pepper Camp feels more rooted and authentic than some of the larger camps in the Masai Mara. With just nine solar-powered canvas tents ringed by free-roaming wildlife, it's also located right along the path of the Great Migration.
AKAGERA NATIONAL PARK, RWANDA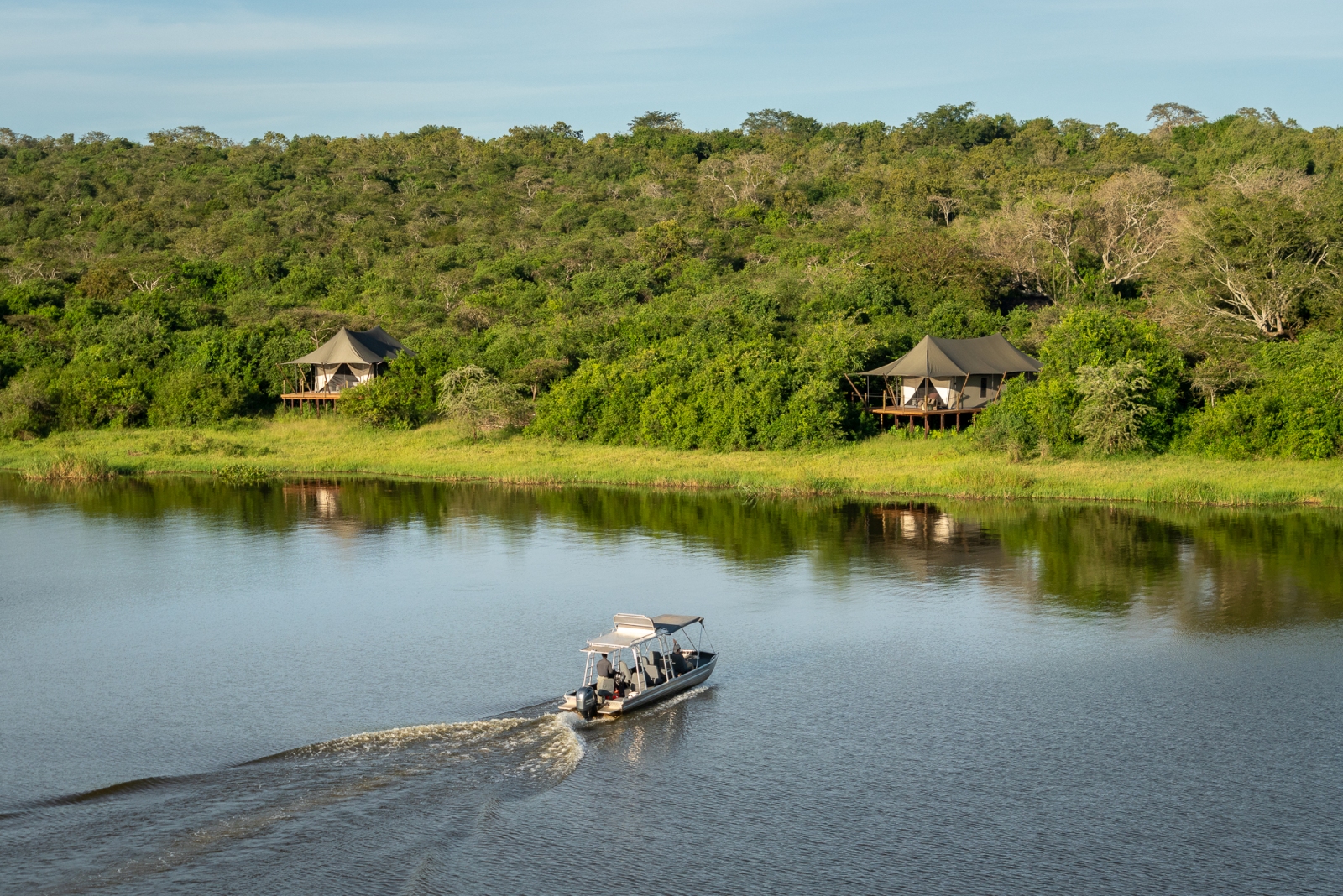 Rwanda has long been considered one of Africa's premier primate-tracking destinations, but it's a strong contender for one of the best places to see the Big Five too. Akagera National Park was nearly wiped out during the devastating Rwandan genocide, but an ambitious wildlife rehabilitation project has since transformed it into a conservationist's success story. Stretching out across more than 1,000 square kilometres of incredibly diverse terrain, it can claim to be Rwanda's oldest and largest national park – and despite being the only pocket of the country promising encounters with the Big Five, it still remains mercifully undiscovered. But it's not just the Big Five that add to the park's allure. With over 500 species of birds, Akagera is a birder's paradise – and home to a myriad of other wildlife including zebra, hippos, crocodiles and the placid Masai giraffe.
Best time to go
The dry season from June to September promises bright skies and the best wildlife viewing opportunities.
Where to stay
Overlooking Lake Rwanyakazinga, high-end Magashi Camp's six open-sided tents are nestled along the water's edge, boasting uninterrupted views of elephants frolicking in the shallows and buffalo stopping off for their early evening drink.
GREATER KRUGER NATIONAL PARK & MADIKWE GAME RESERVE,SOUTH AFRICA
Just a four-hour drive from Johannesburg, Kruger National Park is one of the most biodiverse corners of the planet. With Big Five sightings pretty much guaranteed on every drive, it's the perfect choice for safari first-timers. Thanks to the extraordinary topography of the park – a colossal wilderness of rolling savannah, lush valleys and thick bushland – it's home to an astounding number of species, and considered one of the top places in Africa for leopard-spotting. For visitors seeking more of a hidden gem, wonderfully family-friendly and malaria-free Madikwe ticks all the right boxes. Sitting close to the Botswana border, over 8,000 animals were reintroduced into the reserve in the nineties – and today it's one of the best places for a Big Five safari in South Africa. The reserve is also home to a vast population of highly-endangered African wild dogs.
Best time to go
June to September, when temperatures are mild and sparse vegetation make the Big Five easier to spot.
Where to stay
Tucked away in the Sabi Sands Game Reserve, deliciously private Londolozi Granite Suites is one of the best lodges in Kruger National Park, renowned for its leopard sightings. Over in Madikwe, Morukuru River House is a chic property for exclusive use (up to 10 guests) positioned in a serene location on the banks of the Marico River.
ETHOSHA NATIONAL PARK, NAMIBIA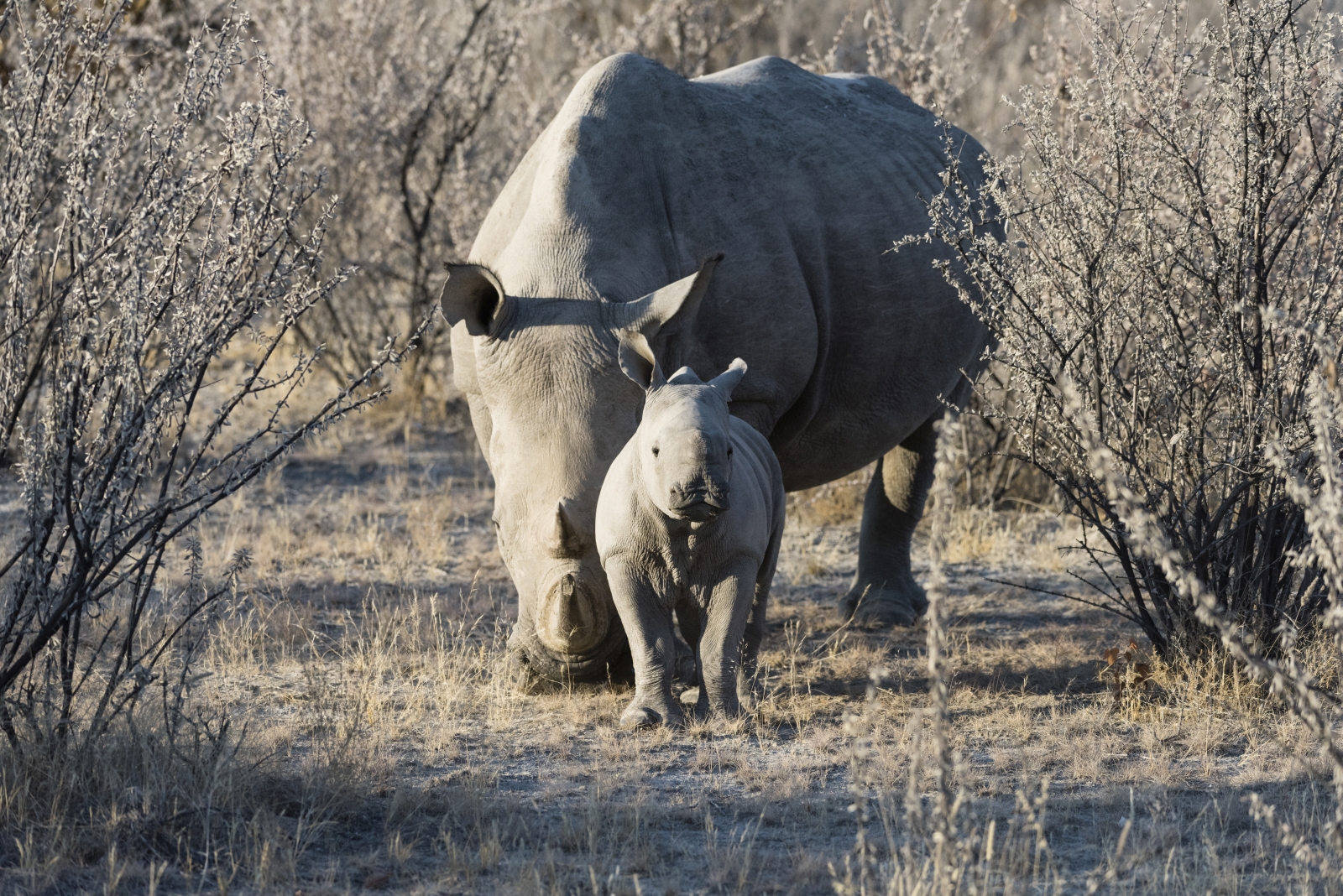 Namibia's forbidding landscape and bone-dry climate doesn't make it the most obvious destination for a Big Five safari, yet it is still entirely possible to encounter each animal on a visit to this beguiling country. Etosha National Park is so large it can be seen from space, but still remains surprisingly accessible and brilliantly geared-up for self-drive safaris. Desert-adapted lions, leopards and elephants have evolved to cope with the searing heat and barren, sandy terrain – and the park is considered one of the best places in Africa to catch a sighting of the critically-endangered black rhino. Buffalo can usually be found a little further afield in Waterberg Plateau – and it's not unheard of to find lions hunting for seals along the thrillingly remote Skeleton Coast.
Best time to go
May to September is peak time for game viewing, when hordes of game flock to the watering holes. It's also more comfortable for visitors, as the searing desert temperatures begin to relent a little.
Where to stay
Fringing the borders of Etosha National Park, Ongava Private Game Reserve was originally established as a rhino reserve and is now considered to be one of Namibia's smartest camps, Little Ongava.
SERENGETI NATIONAL PARK, TANZANIA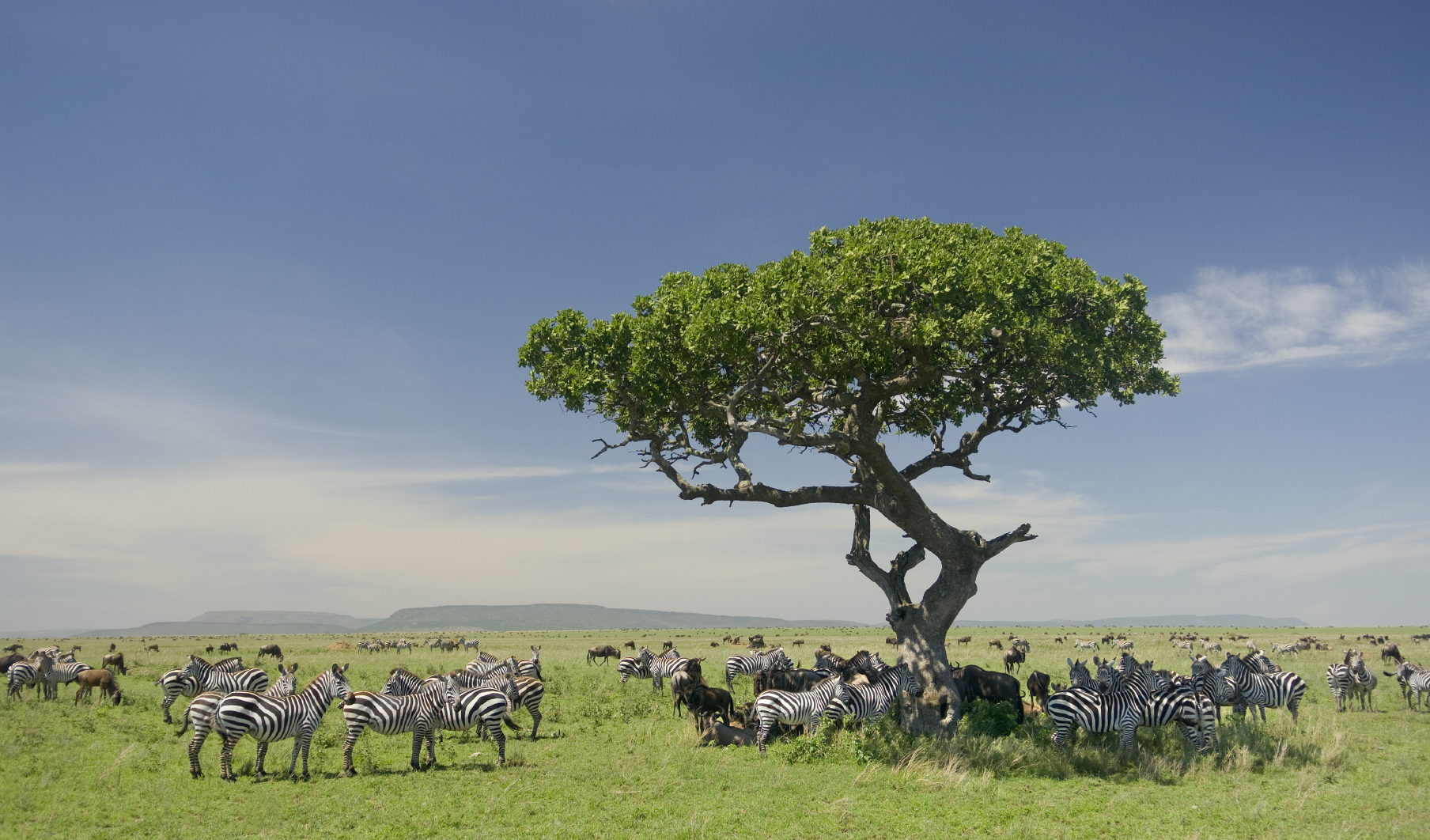 The Serengeti is a wildlife mecca, celebrated for its starring role in the Great Migration. Playing host to one of most iconic and exhilarating safari experiences out there, the northern Serengeti's famous river crossings are a sight to behold, as millions of zebras, antelope and wildebeest perilously navigate the crocodile-infested waters in search of greener pastures. But that's not the only reason to visit. The southern Serengeti's lush, grassy plains draw vast herds of game, with lions flocking here during calving season in search of easy prey. Solitary leopards are often sighted languishing in a tree, and elephants are an easy spot: despite the constant threat of poaching, the Serengeti is one of the few places in Africa where their population is steadily increasing.
Best time to go
To witness the Great Migration river crossings, visit in the dry season, which runs from July to September. A Serengeti safari during the January/February calving season is prime time to witness Africa's most dangerous predators in action.
Where to stay
Few places offer better front row seats to the Great Migration than Serengeti Safari Camp, a simple but luxurious mobile camp that relocates every few months to follow the route of the herds.