A wilderness full of awe-inspiring landscapes, wildlife, world-class fishing and remote lodges that promise the finest wines and farm or river-to-table fresh cuisine, Alaska is a playground for seasoned travellers in search of the finest things in life.
BEST TIME TO VISIT ALASKA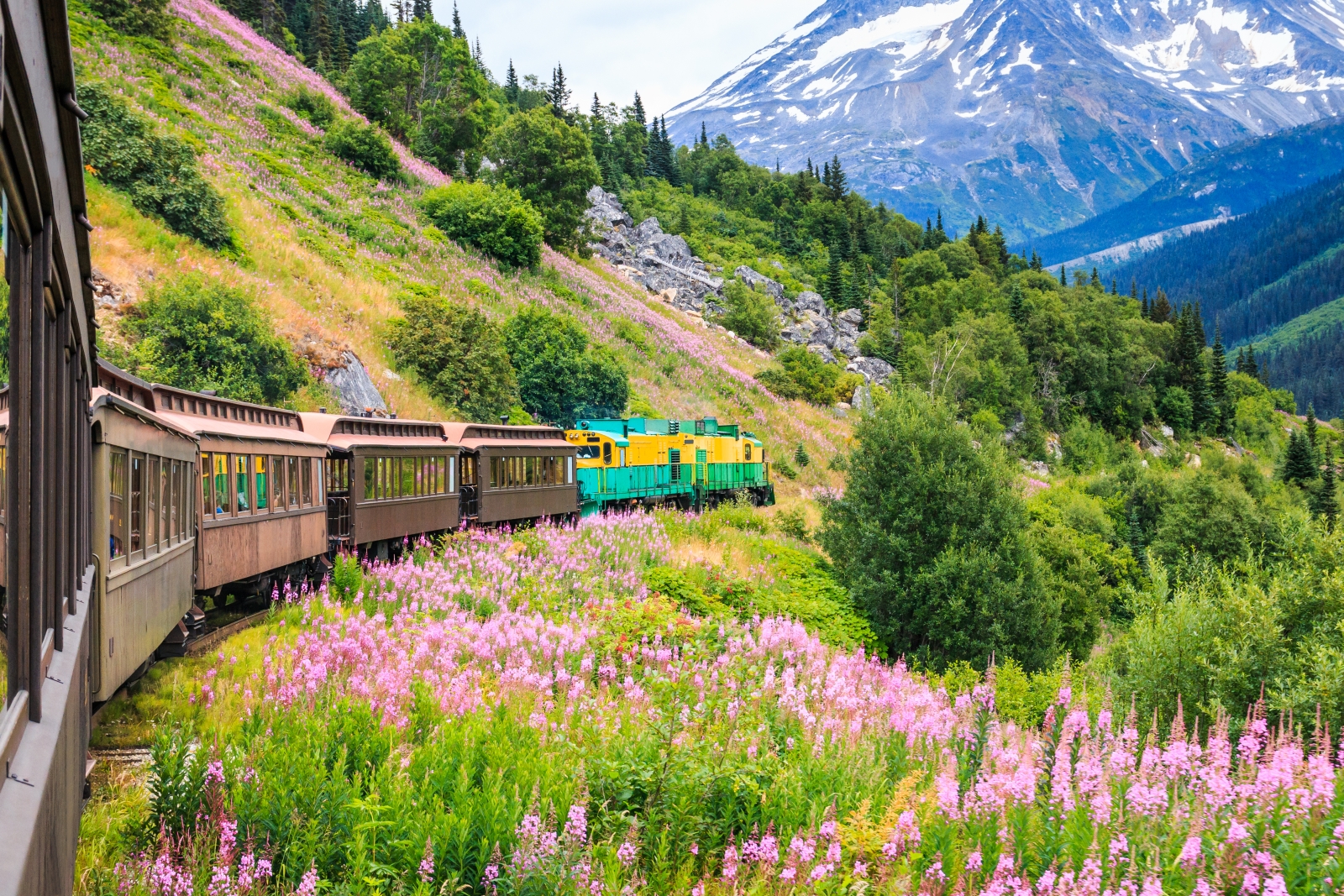 Best time to go is from the end of May to the end of September when days are longer and ideal for outdoor activities and wildlife viewing. Most lodges are closed from October to January.
GETTING TO AND AROUND ALASKA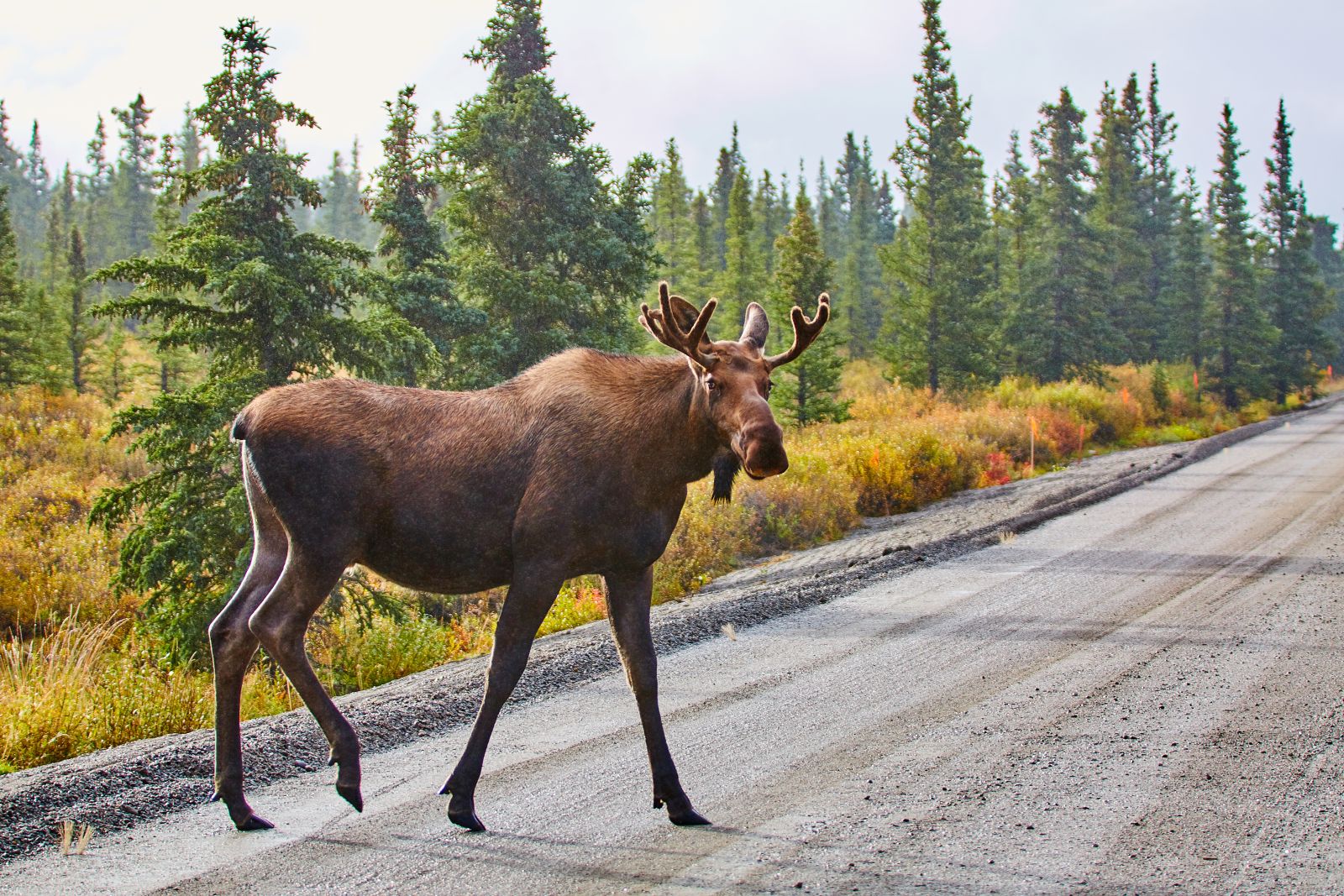 Anchorage is the main hub for arrivals and departures, although Juneau is also worth considering. From the UK, British Airways flies via Seattle to both Anchorage and Juneau. If coming from Canada there is a direct flight with Air Canada from Vancouver to Anchorage, and if coming from other parts of the USA then Seattle, Los Angeles and San Francisco all have direct flights into Anchorage. Once in Alaska, the typical mode of transport will be chartered planes or helicopters to the more remote lodges in the interior and boats to others. We do not recommend self-driving around Alaska due to the long distances, remoteness and lack of phone signal.
BEST PLACES TO VISIT IN ALASKA
DENALI NATIONAL PARK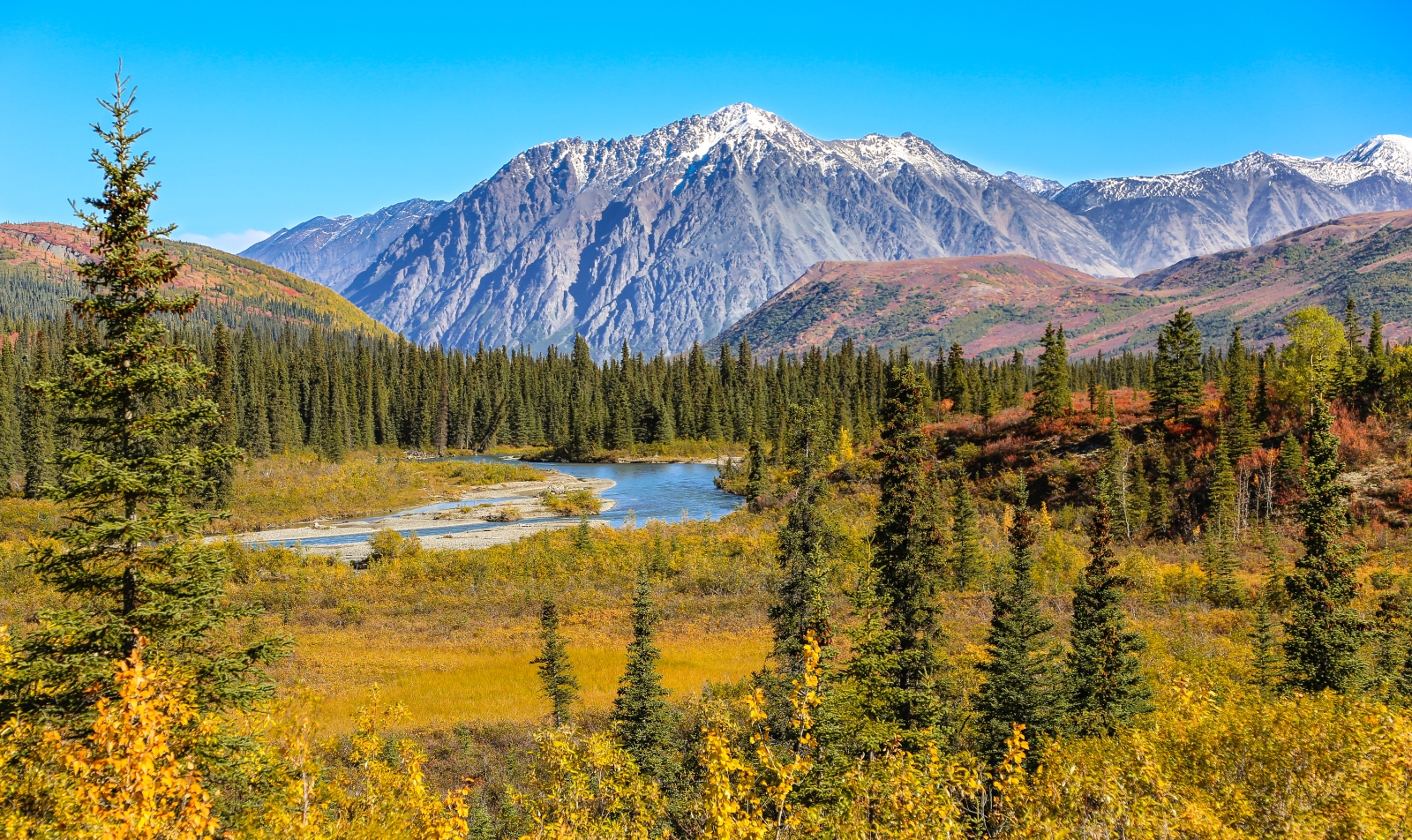 Denali National Park, a raw wilderness located in the heart of Alaska, captivates with its awe-inspiring landscapes and abundant wildlife. Home to North America's tallest peak, Denali, the park offers a gateway to craggy mountain ranges, sweeping tundra and glistening glaciers. Enjoy the serenity of the vast wilderness, embark on exhilarating walks, and witness the grace of caribou herds and grizzly bears roaming freely.
TORDRILLO MOUNTAINS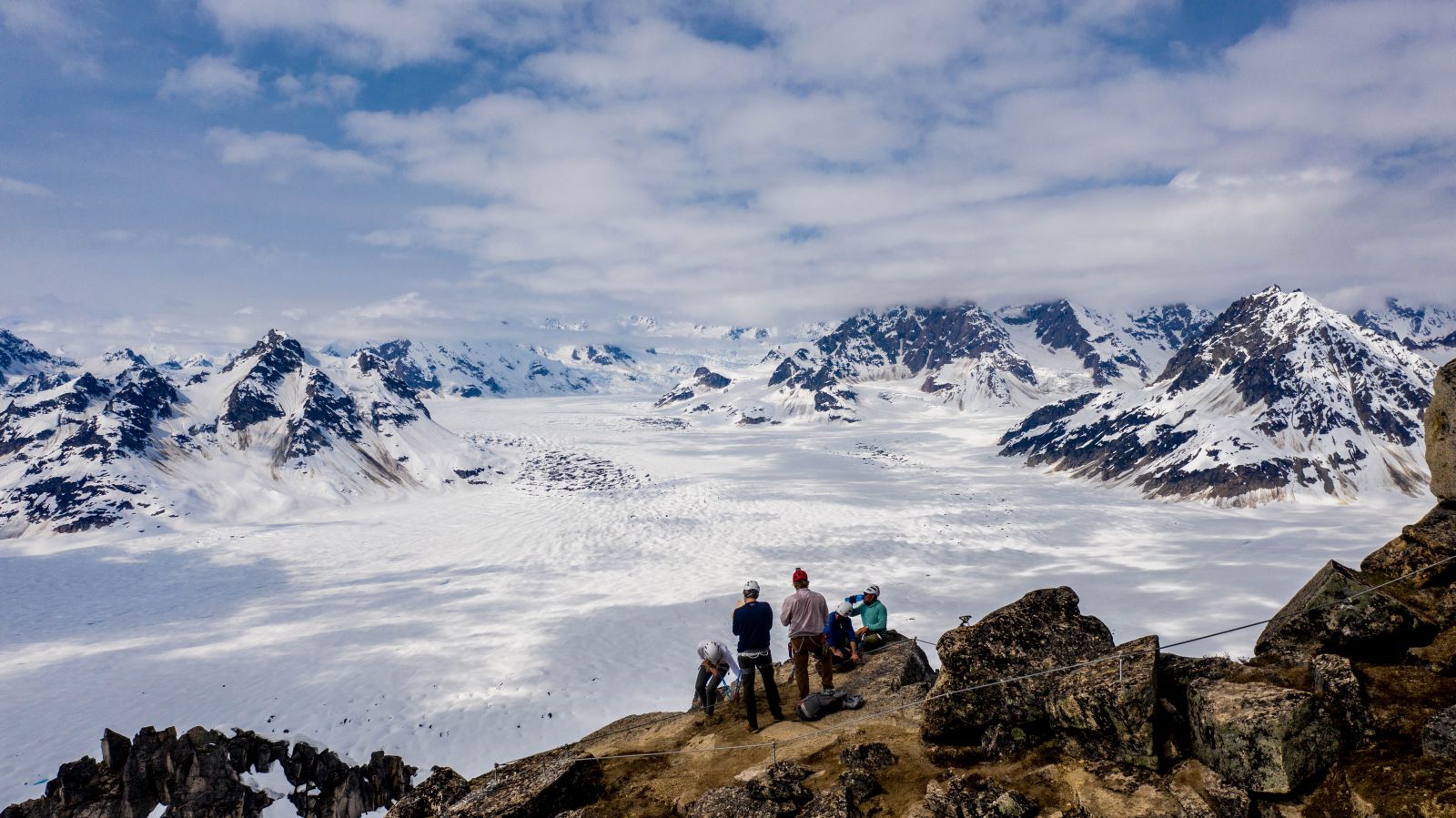 Tordrillo Mountains beckon thrill-seekers and nature lovers alike. With towering peaks, gin-clear lakes, and vast expanses of untouched terrain, this untamed frontier is a veritable playground for adrenaline-fuelled adventures. From heli-skiing down breathtaking slopes to fly-fishing in pristine rivers, the Tordrillo Mountains provide a backdrop of unparalleled beauty and excitement.
KATMAI NATIONAL PARK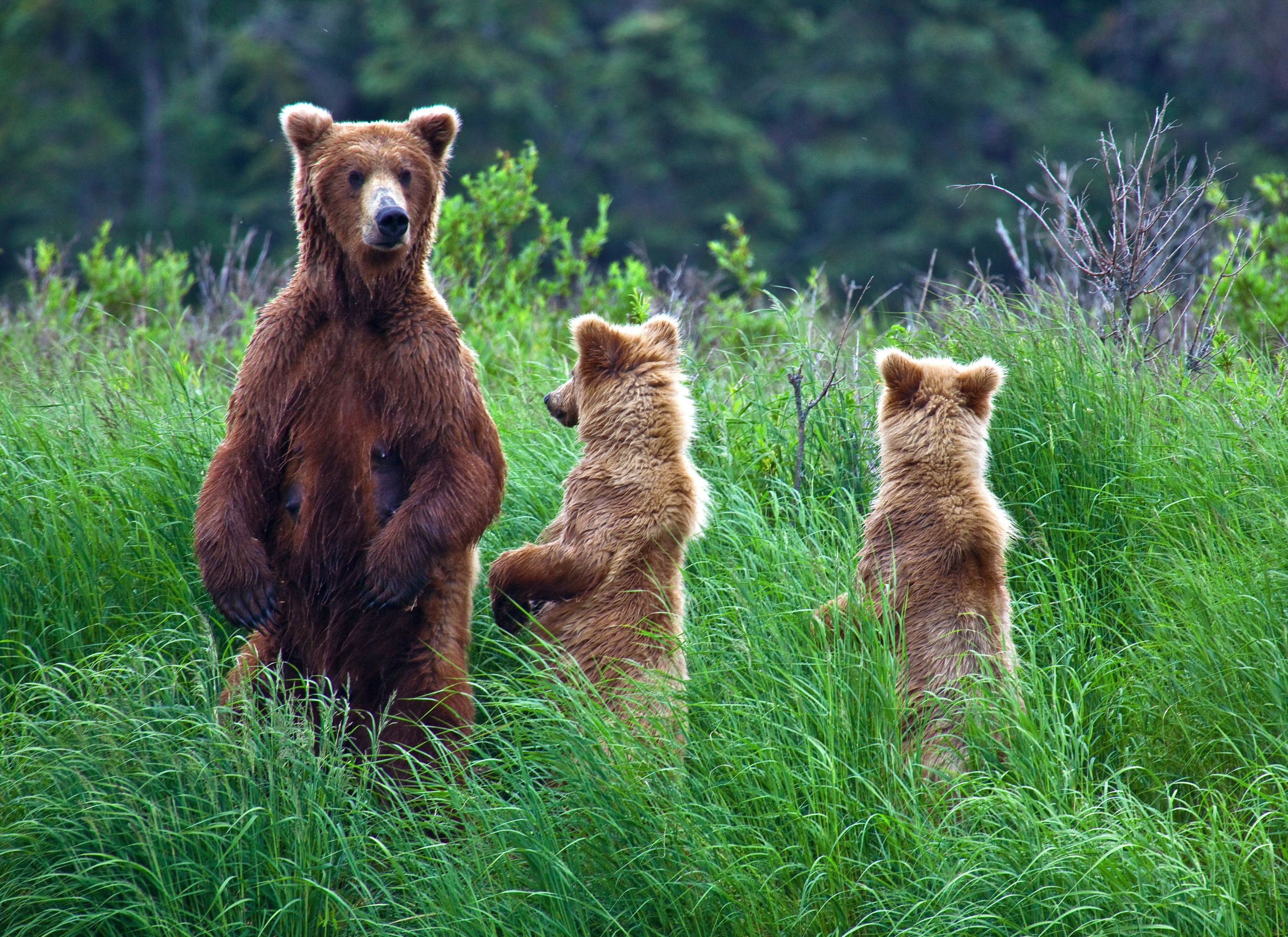 Spanning over four million acres, this remote sanctuary boasts snow-crowned mountains, forests of spruce and willow, and an abundance of wildlife. This is the place to watch grizzly bears feasting on salmon at Brooks Falls, walk through breathtaking landscapes, and experience the serenity of untouched nature. Katmai National Park promises a journey of discovery, where the untamed beauty of Alaska unfolds at every turn.
TUTKA BAY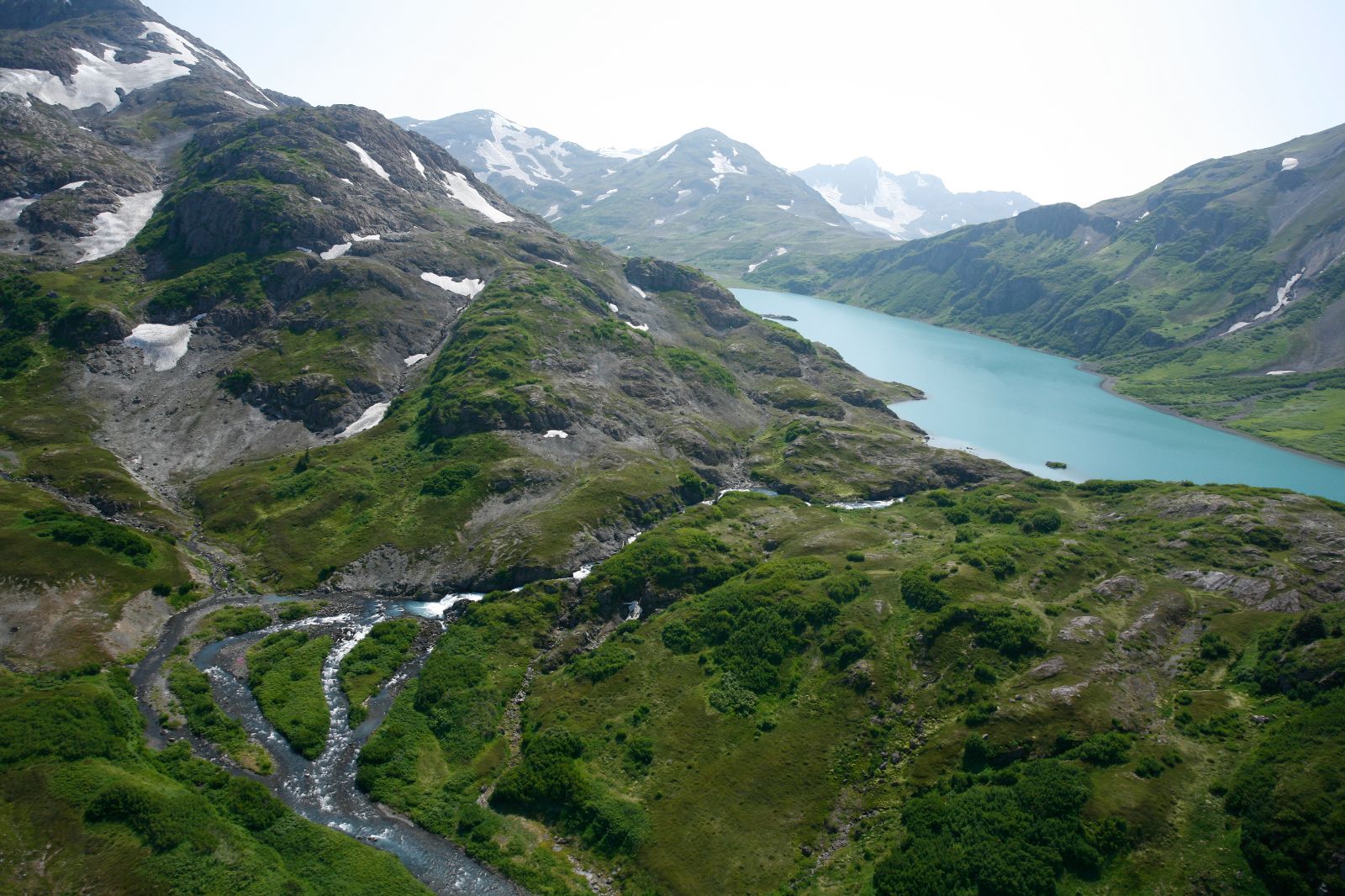 Tucked away along Alaska's dramatic coastline, Tutka Bay beckons those seeking solace in nature's embrace. This hidden gem offers a tranquil retreat amidst majestic fjords, Sitka spruce forests, and winding waters courses with a soundtrack of the serenade of seabirds. Adventures include kayaking through glassy coves and savouring the bounty of the sea.
BRISTOL BAY
Bristol Bay, a hidden jewel on Alaska's southwest coast, mesmerises with its unspoiled beauty and thriving ecosystem. Enveloped by lush forests and framed by rugged mountains, this remote outback is home to one of the world's most prolific salmon runs. Explore rushing rivers teeming with fish, spot majestic bald eagles soaring overhead, and witness the dance of bears as they hunt for fish along the shoreline.
KENAI FJORDS NATIONAL PARK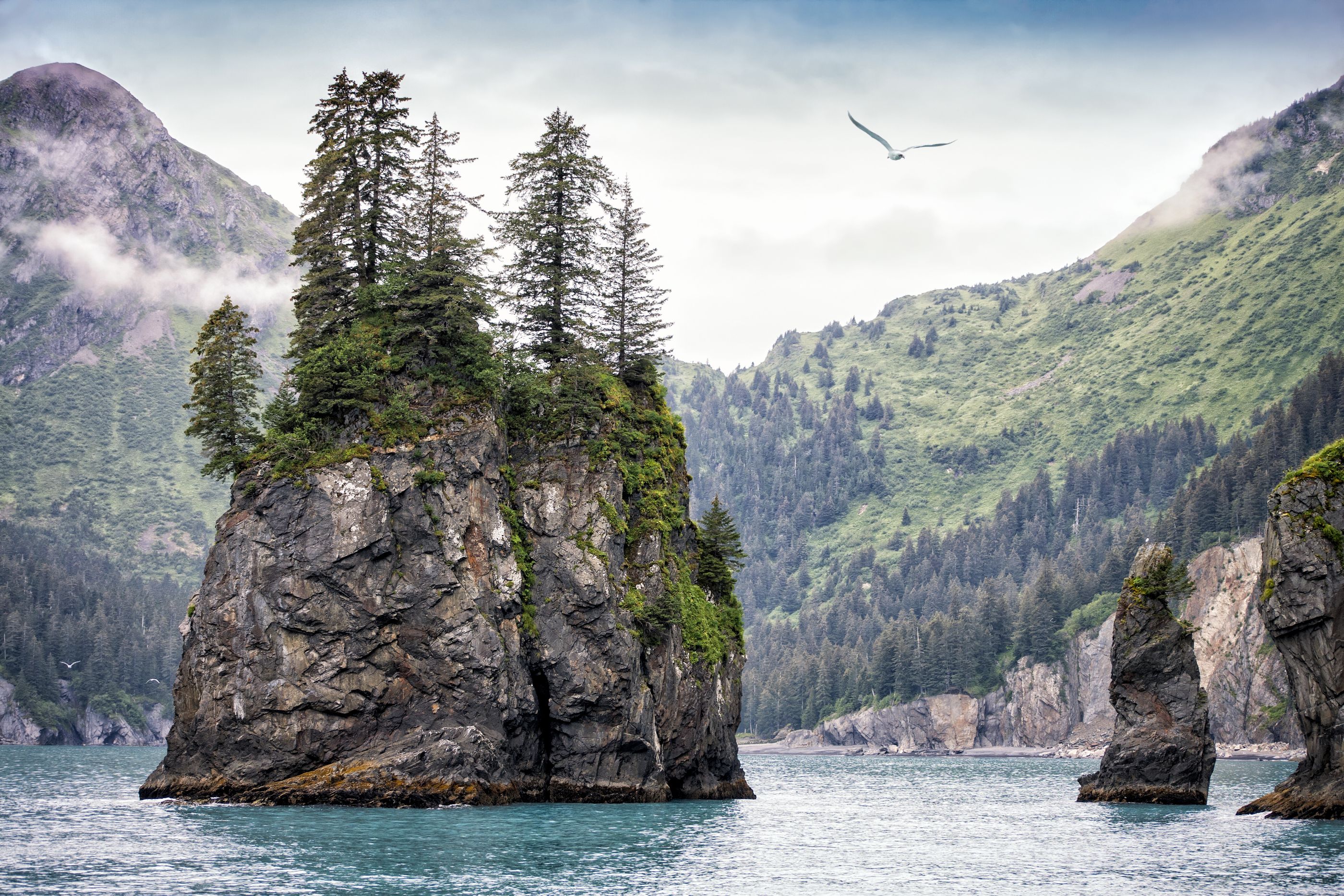 Towering glaciers calve into the sparkling waters of Kenai Fjords on the southeastern side of Alaska's Kenai Peninsula creating a majestic spectacle. This untouched sanctuary is cut with fjords created by ancient ice flows and inhabited by fascinating marine wildlife which can be observed on thrilling boat adventures or kayaking through serene coves.
THINGS TO DO IN ALASKA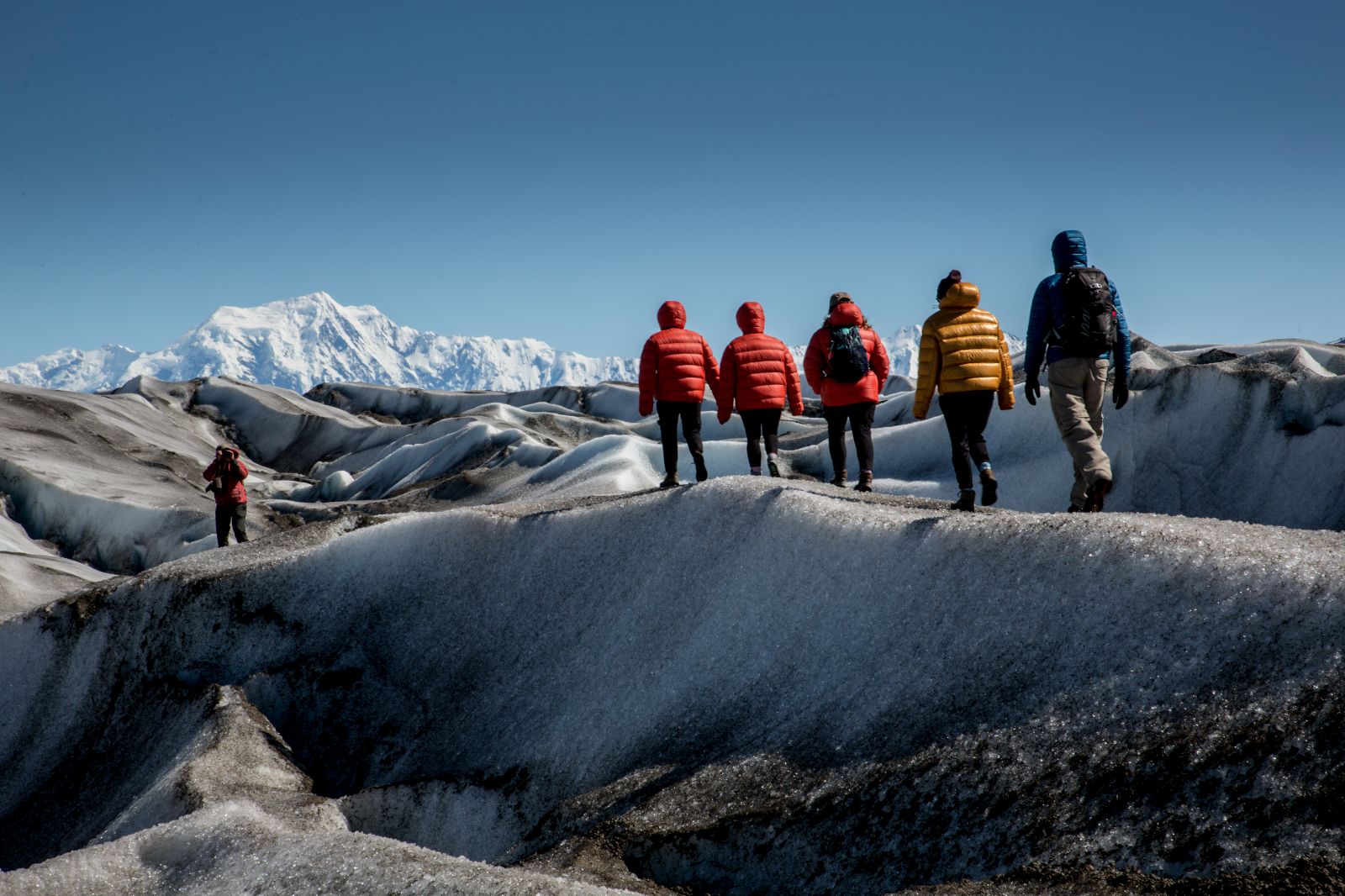 SUMMER ACTIVITIES:
World-Class fishing – fish types during the summer:
June - Rainbow Trout, King Salmon, Artic Char and Grayling
July - Rainbow Trout, King Salmon, Sockeye Salmon, Artic Char and Grayling, Chum Salmon
August - Rainbow Trout, Silver Salmon, Artic Char and Grayling, Chum Salmon, Pink Salmon
September - Rainbow Trout, Silver Salmon, Artic Char and Grayling
Glacier walking
Alpine hiking
Heli-hiking
White water rafting
Water skiing
Wake surfing
Foil boarding
Kayaking
Via Ferrata
E-Mountain biking
E-boats on lakes to either fish or just look for birdlife and possibly bears
WINTER ACTIVITIES:
Dog sledding
Snow shoeing
Heli skiing
Cross country skiing
BEST PLACES TO STAY IN ALASKA
Nestled high in the rugged Alaska Range, Sheldon Chalet stands as a testament to human perseverance and a gateway to awe-inspiring natural wonders. Named after pioneering bush pilot, Don Sheldon, this luxurious retreat offers intrepid travellers a unique opportunity to experience in extraordinary comfort the untamed beauty of Denali National Park. With panoramic views of snow-capped peaks and exclusive access to glaciers, guests can indulge in gourmet cuisine, relax in plush accommodations and embark on unforgettable adventures, all while experiencing the true essence of the Last Frontier. N.B. Sheldon Lodge is open for exclusive-use only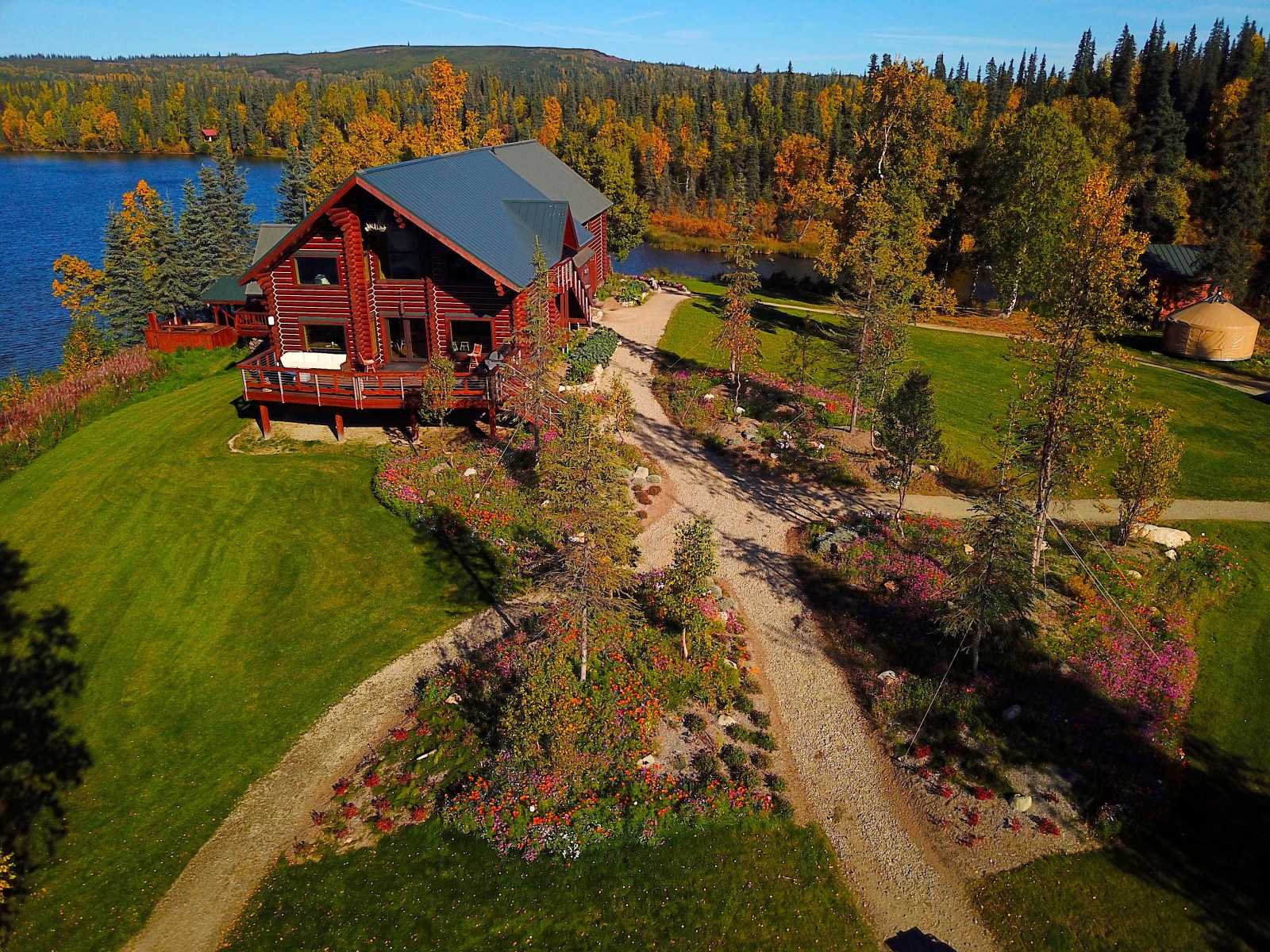 Tucked away in the heart of the Alaskan wilderness, Tordrillo Mountain Lodge beckons intrepid souls in search of soul-enhancing escapades. From heli-skiing, float plane charters and snowboarding down untouched slopes to fly-fishing in picture-perfect rivers, guests can enjoy adrenaline-pumping adventures during the day and relax in rustic luxury at night. In June & July, when Tordrillo experiences 22 hours of daylight, the Kings & Corn programme takes guests heli-skiing corn snow in the morning and fishing for king salmon at night. Dining is exquisite – expect fresh Alaskan seafood such as king crab, halibut, Black cod, scallops and Kachemak Bay oysters, and game dishes like elk and pheasant. Tordrillo Mountain Lodge is especially well-suited for families with teenage children and those in search of watersports.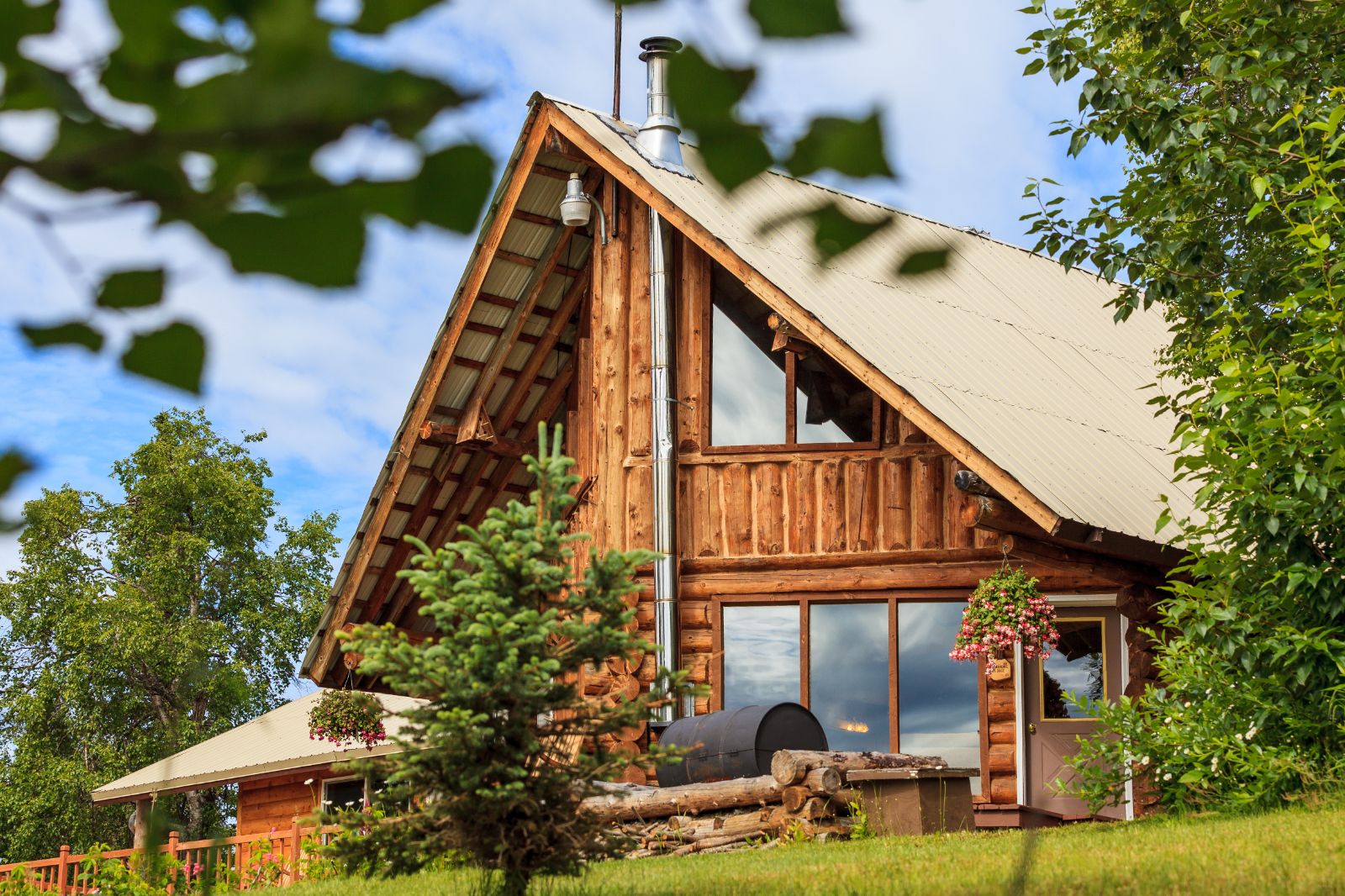 Located in the heart of Alaska's wild interior on the historic Iditarod Trail, this remote (it's only accessible by float plane) luxury lodge offers a warm retreat for nature enthusiasts and adventure seekers alike. Indulge in gourmet cuisine crafted from locally sourced ingredients, unwind in one of the six cosy cabins with breathtaking views of the Alaska Range and Tordrillo Mountains, and embark on thrilling activities such as dogsledding and cross-country skiing in winter or hiking through the tundra or rafting down Class II rapids.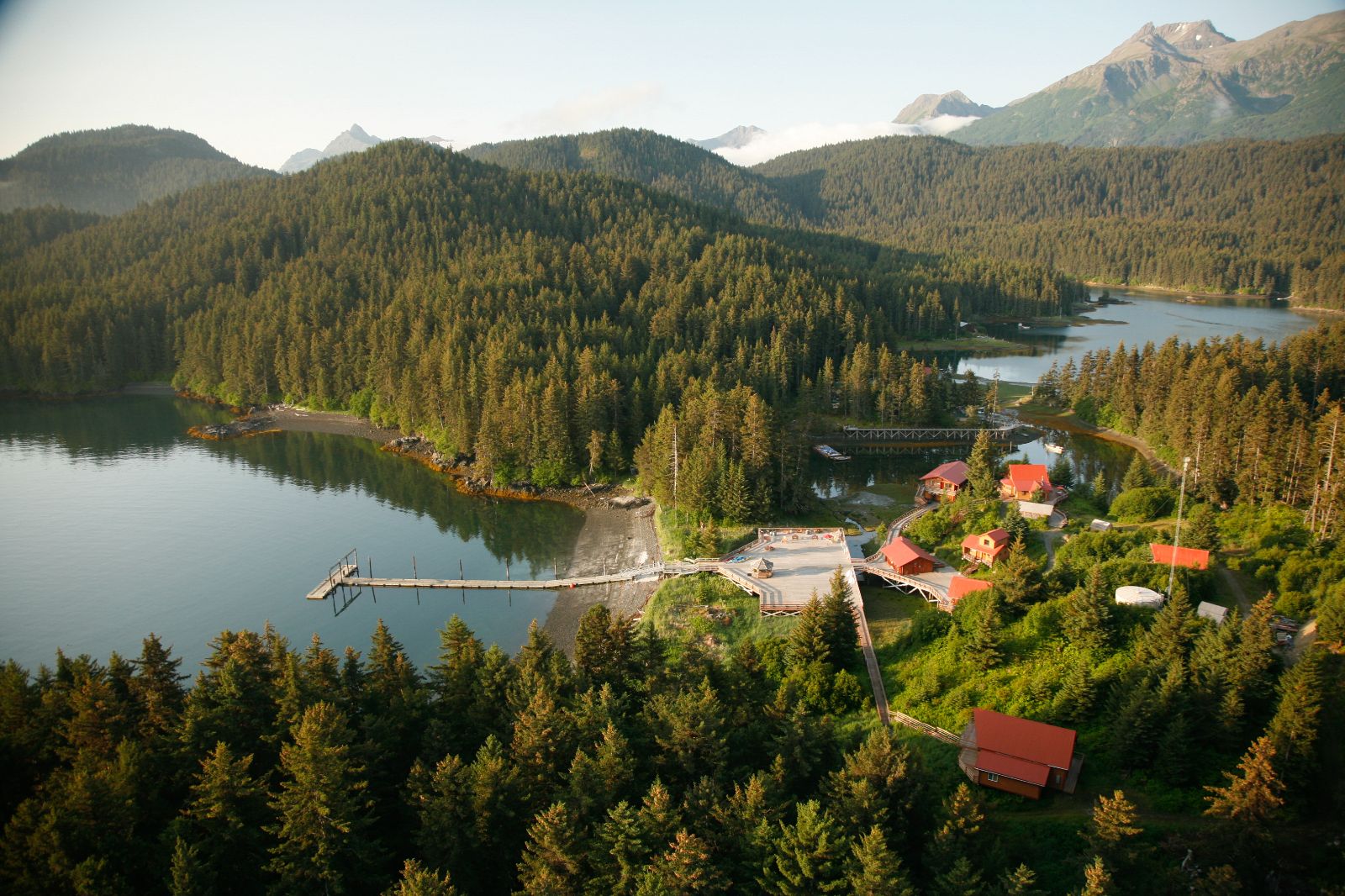 Surrounded by towering mountains on a private cove on a nine-mile glacial fjord, Tutka Bay Lodge is an enchanting hideaway where guests disconnect from the modern world and reconnect with nature. Gourmet cuisine is crafted from locally sourced ingredients complemented by excellent wine and Alaskan micro-brewed beers. Adventures include kayaking through serene coves, tide pooling, fishing, bear viewing, glacier trekking and helicopter trips into the mountains. It's not all wild and rugged, however – there's opportunity to enjoy a complimentary massage or yoga class, to enjoy wine tasting to simply unwind in the National Geographic library. Tutka Bay Lodge twins well with Eleven Winterlake Lodge for interior and coastal experiences.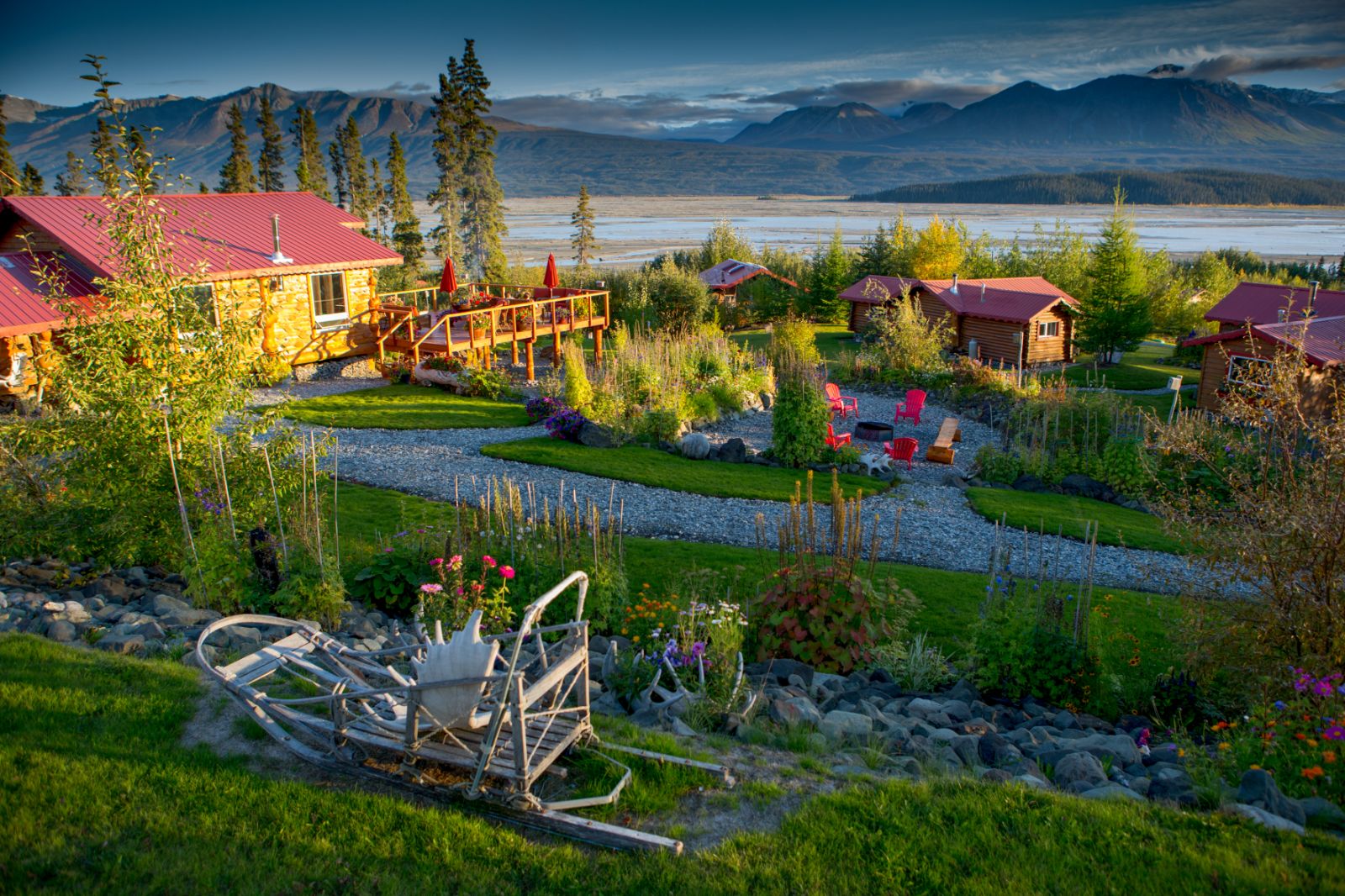 Next to a glacial river in the far reaches of the St Elias Mountains of the Wrangell-St Elias National Park lies Ultima Thule, a remote lodge that epitomises the spirit of off-the-grid adventure. Accessible only by bush plane and with no roads or maintained trails, this exclusive retreat immerses guests in the untamed beauty of the Alaskan wilderness where the mountains have no names. Days out are on foot or by small plane – exploring abandoned gold mines, watching glaciers calve or paddling across alpine lakes by inflatable packraft - while evenings are spent winding down in the lodge's wood-fired sauna and bathhouse before a delicious dinner.