There is no shortage of unique traditions woven into the threads of Japanese culture – and public bathing is one of them. Widely considered a commonplace ritual for everyone and anyone, taking a bath in Japan is considered a social and communal affair, and lauded for its health benefits too.
There are two main types of public bath in Japan: onsens and sentos. Onsens exist thanks to Japan's unique geological status as one of the most volcanically-rich countries in the world, and these natural hot-spring baths are fed by mineral-rich water from deep underground. For obvious reasons, they're only found in specific locations around the country, and dedicated onsen spa towns have popped up in certain regions to capitalise on their very special water reserves. Sentos, on the other hand, are much more run-of-the-mill, and the water pumped into these public baths isn't too dissimilar to the water you'd use in a bath at home. Whichever you choose, the processes, rules and etiquette remain largely the same – and if you're feeling brave enough, it's well worth giving public bathing a go. Consider it the perfect way to get right under the skin of Japanese culture.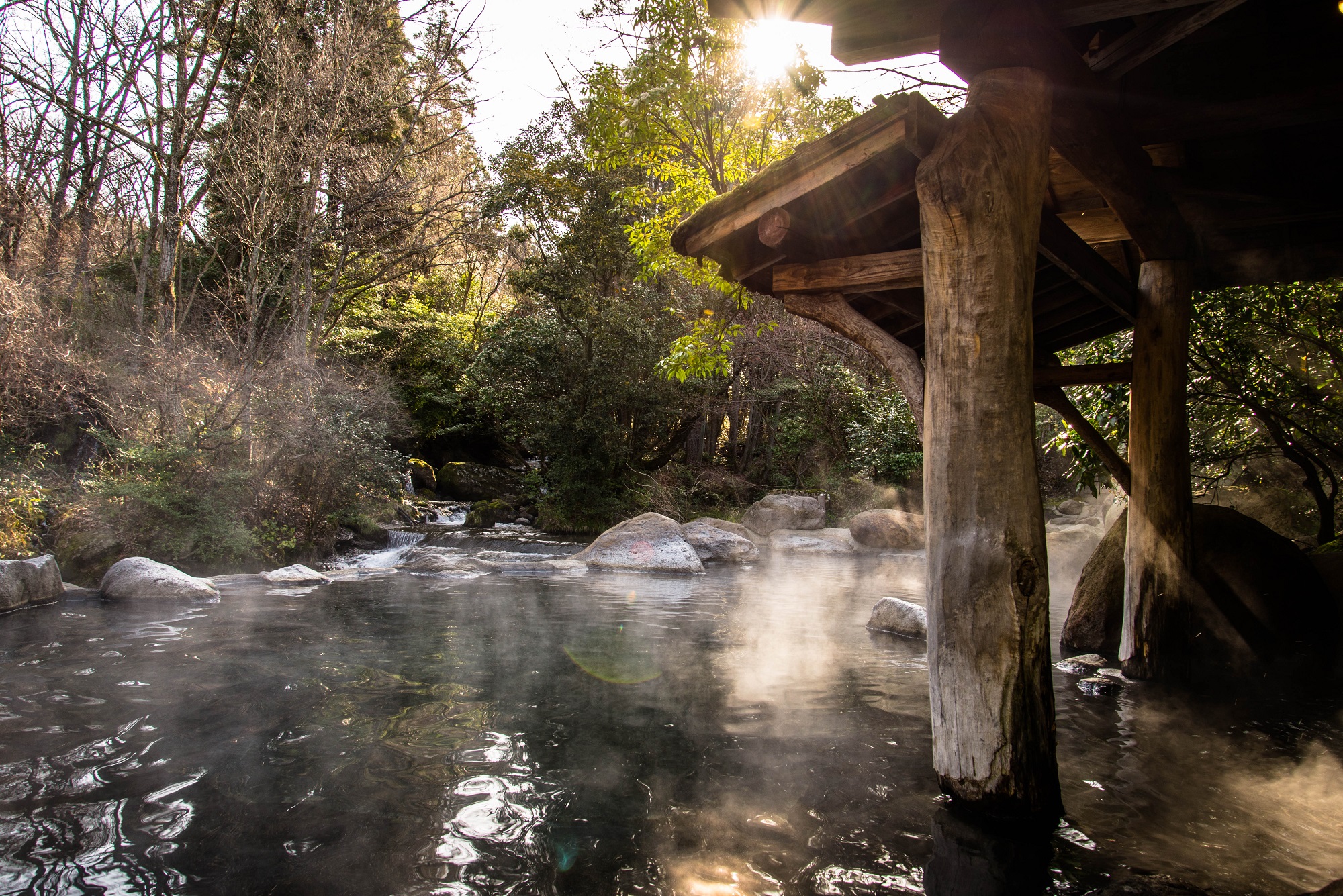 A SIMPLE GUIDE TO PUBLIC BATHING IN JAPAN
If you're thinking of dipping your toe into Japanese public bathing for the first time, it's important to get up to speed on the etiquette. The Japanese have their own way of doing things, and being properly clued up will certainly help make the process a little less intimidating…
First things first: public bathing in Japan is a strictly naked activity. There's no way of getting around this rule, so leave any prudish tendencies at the door.
Japanese bath houses are segregated by gender (curtains will point you in the right direction: blue for men; red for women), so if you're travelling with a friend of the opposite sex, prepare to fly solo.
Most Japanese public baths require you to remove your shoes before you enter. Baskets or lockers are usually provided in the changing rooms so you can store your clothes and belongings, but we'd recommend leaving any valuables in your hotel.
Two types of towels are usually provided in the changing rooms: small towels for washing, and large towels for drying. Keep hold of your small towel, but leave your large towel behind for now.
As soon as you enter the onsen or sento bath room, take a shower. This is not just common practice, but also courtesy – hygiene is taken very seriously. Don't expect to have your own cubicle; showers are usually arranged in a row, with little wooden stools to sit on while you wash with your small towel (it's considered bad manners to do this standing).
Now, it's time to enter the bath itself. Keep your hair and small towel out of the water (some place theirs on their head to keep it dry), and enjoy soaking in the bath. The water can be scorching, so exercise caution and limit your bathing time to around 30 minutes. And don't swim, talk too loudly or stare.
Once you've finished soaking, you may be tempted to shower – but if you're in an onsen, don't. Onsen baths contain natural spring water packed with powerful minerals, and washing will strip all the benefits away.
A word of warning: thanks to their association with the Japanese mafia, tattoos are still considered to be a taboo in Japan. As such, they're banned at many onsens or sentos. Cover any small tattoos with a plaster or bandage, but if your ink is more difficult to conceal, make sure you clear it with reception before taking the plunge.
It's safe to say that Japanese bath houses are not for the faint-hearted – so if you'd rather not strip down to your birthday suit with strangers, Red Savannah is on hand to help find you an onsen resort with a hot-spring bath on your own private terrace.
ONSEN TOWNS IN JAPAN
HAKONE
Less than 100km from Tokyo, Hakone is the absolute antithesis to the brouhaha of the capital. Rich in natural beauty, this mountainous resort town provides a welcome escape from the city, and it's a preposterously pretty spot to while away a few days and enjoy the onsens and hot springs the region has made itself a name for. Come to hike through dense pine and silver birch forest, take a dip in the frothy waterfalls ringing crystal-clear Lake Ashiko (on a clear day, views stretch as far as Mount Fuji) and soak in the mineral-rich waters, pumped from the still-active Mount Hakone and fed directly into the clutch of superb ryokans and onsen houses scattered around the town.
YAMASHIRO ONSEN
Nestled in the foothills of Mount Hakusan, the diminutive spa town of Yamashiro Onsen was discovered over 1,300 years ago by a monk making a pilgrimage to the sacred mountain. Today, it's best known for its two public bathhouses, Soya and Ko-Soyu. While the former has all the mod-cons you'd expect, Ko-Soyu – built to mirror both the architecture and facilities of the bygone Meiji era – offers a somewhat different (but thrillingly authentic) experience. Visitors can drink healing water direct from the springs in Gensen Park, and the majestic Yakuoin Onsenji temple – perched high above the city – is well worth a visit.
TOKYO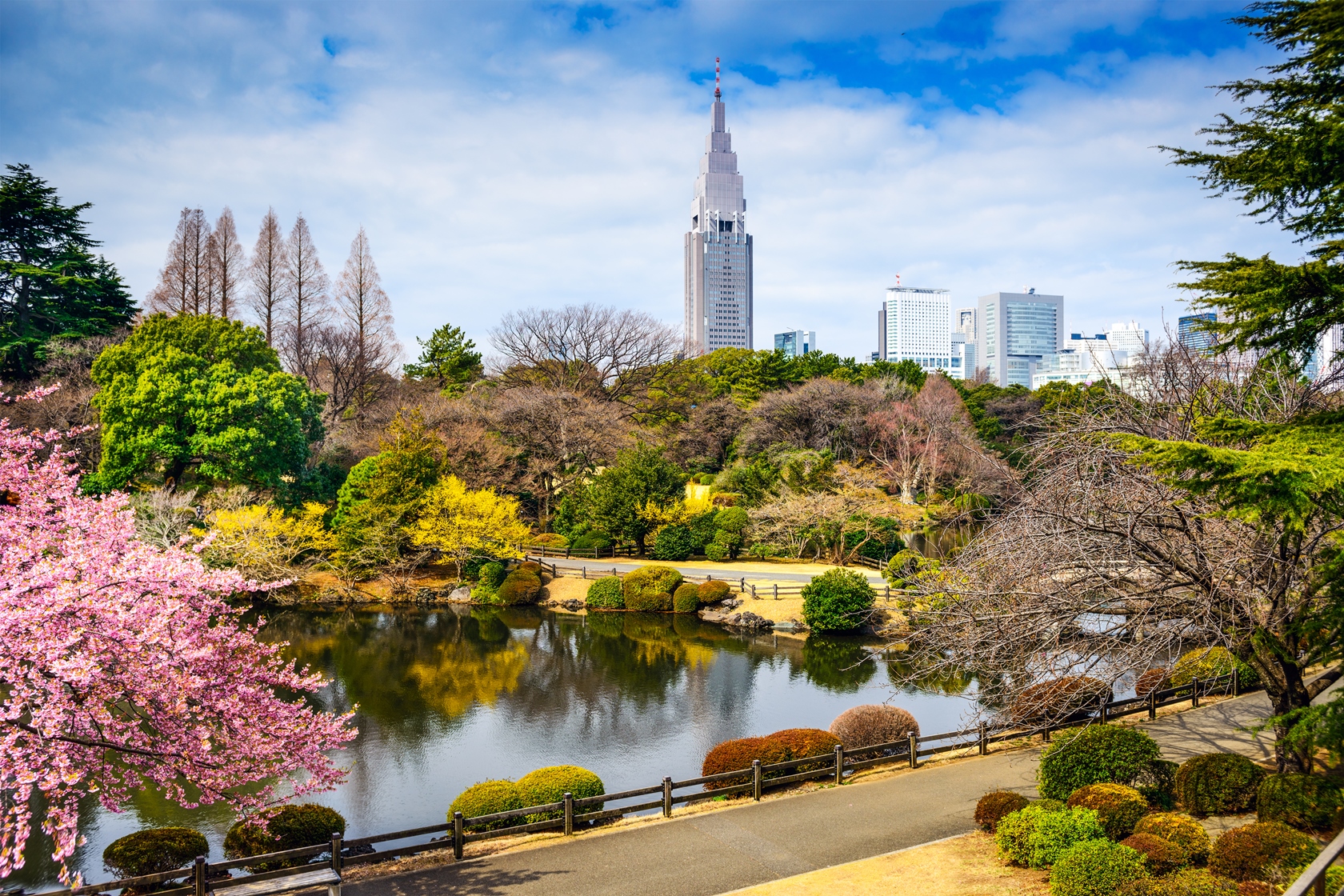 Tokyoites formerly had to travel to Japan's spa towns to soak in an onsen's healing waters, but now, technological advances mean there's no shortage of natural bathing opportunities in the city – from tiny, tranquil onsens to mega theme park-like bathing complexes. Highlights include elegant Somei Onsen, best-visited in spring when its gardens are shrouded in cherry blossom, and Onsen Sayano Yudokoro, tucked away in a residential area well away from the tourist throngs. Maenohara Onsen is also worth a visit: a series of different onsen baths include hydromassage jets and hot stones, and the peaceful gardens are a lovely spot for downtime after your soak.
WHERE TO STAY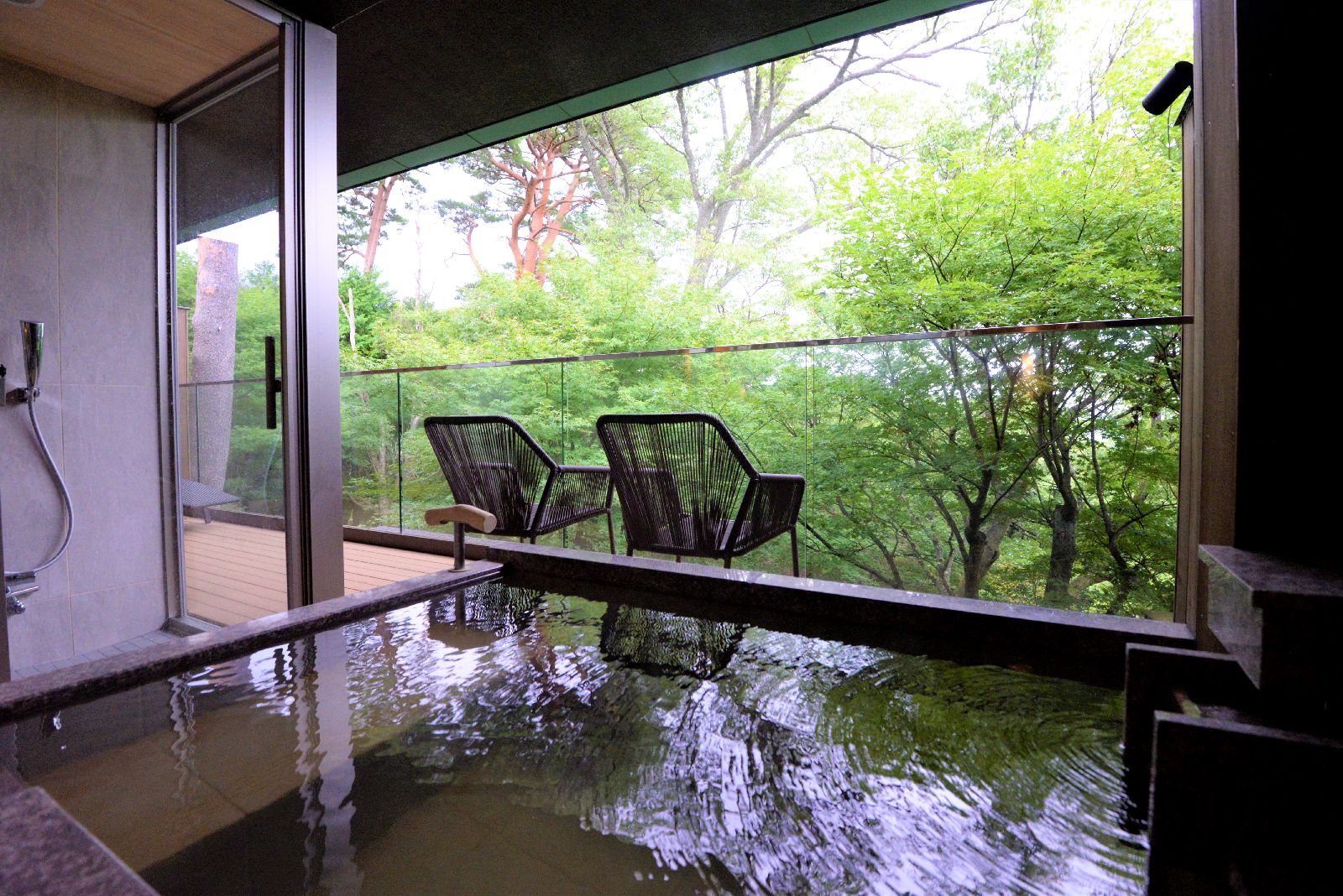 With its vast floor-to-ceiling windows framing views of the mist rolling in over the hills, the great outdoors sits centre state at this back-to-nature, mountain spa retreat. You'll find it blissfully easy to unplug from the world while you're here: each of the 16 rooms comes with its own private onsen bath on its terrace (where the only background noise is birdsong), and guests are encouraged to slip into kimonos and pad barefoot down to dinner, where superb Kaiseki menus shine the spotlight on locavore ingredients.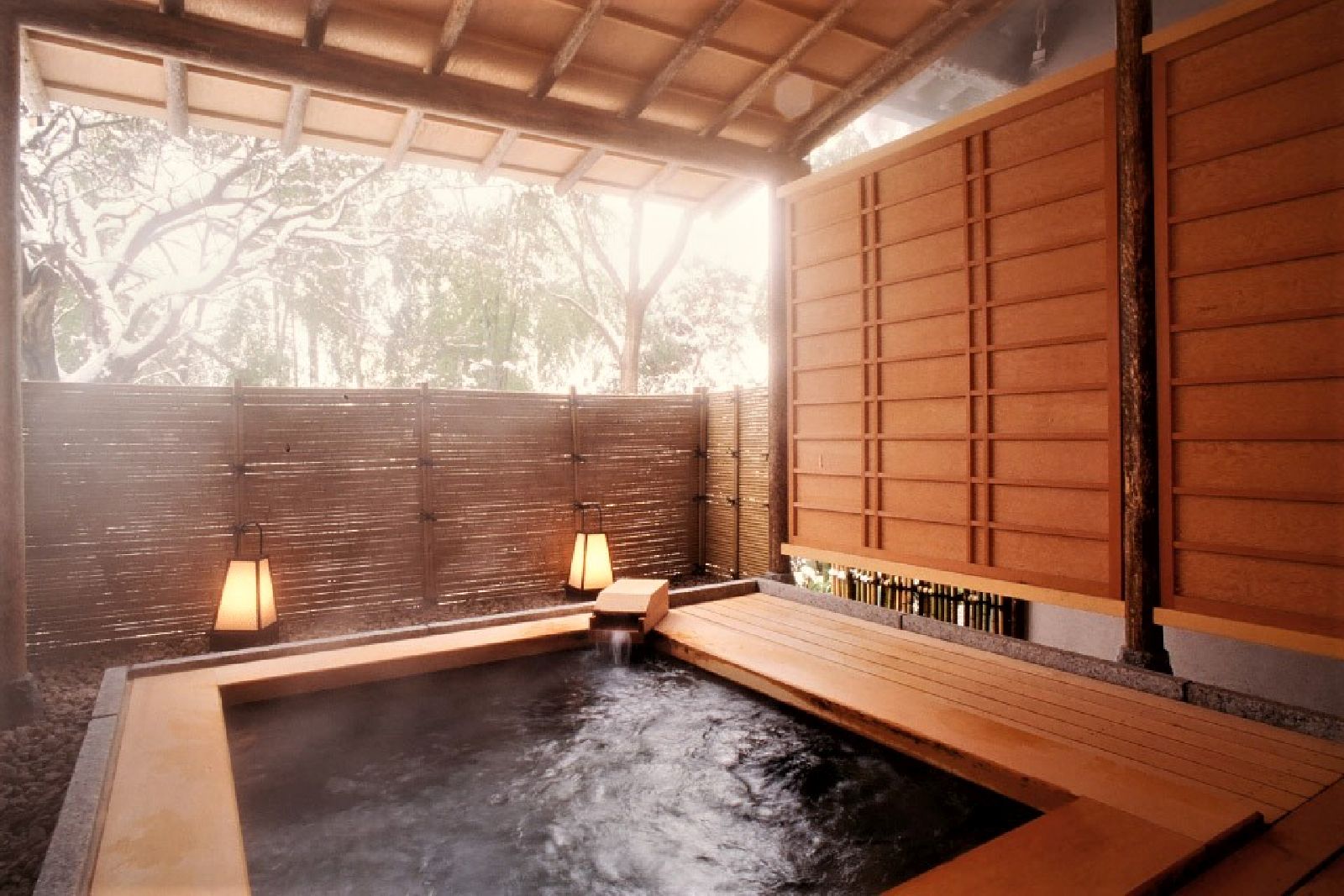 Overlooking the spa town of Yamishiro Onsen, Beniya Mukyau puts an authentic spin on Japanese wellness. Reassuringly minimalist interiors shift the focus onto the zen-like gardens ringing the ryokan, while the hotel's wonderfully hands-on owners lead morning yoga classes and traditional tea ceremonies each afternoon. Rooms all come with their own open-air onsen bath, and therapists use products packed with locally-foraged medicinal herbs in the hotel spa.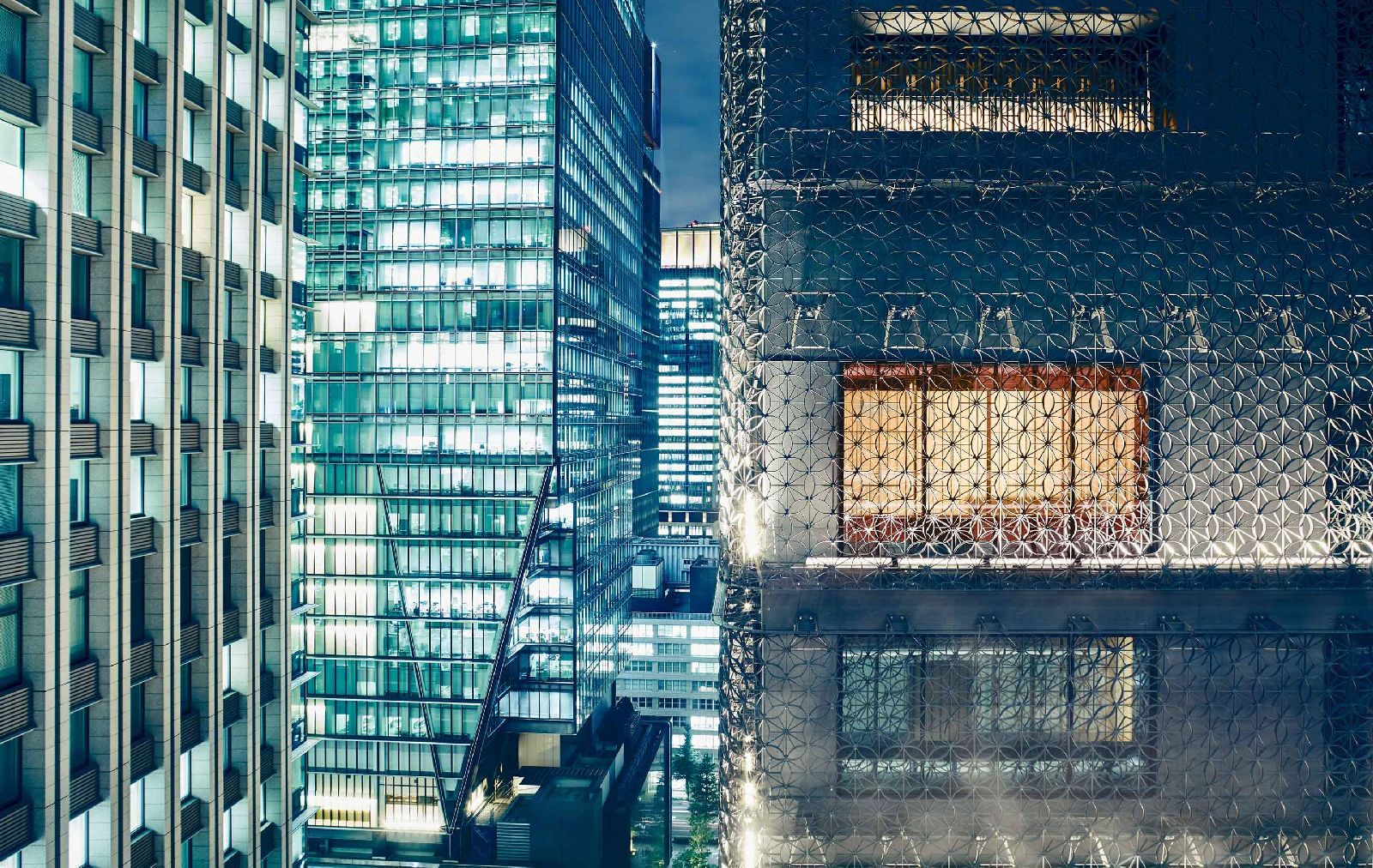 Tokyo's CBD seems an unlikely location for one of the most spectacular hotels in the city, but there's good reason for it: Hoshinoya sits directly above a natural hot-spring water source, pumped directly into a jaw-dropping onsen bath on the 17th floor, a full 1,500m above the hubbub of the pavements below. There's something very special about soaking in the mineral-rich waters here after a busy day exploring the capital. Don't miss dinner at the basement restaurant: helmed by Japanese chef Noriyuki Hamada, it's one of the hottest tables in town.