Beside the Indian Ocean in Sri Lanka's southeastern corner, Yala National Park has been a wildlife sanctuary since 1900. Sprawling across 375,000 acres of deciduous forest, scrubland, arid plains, waterholes and coastal dunes, it is Sri Lanka's second-largest protected area after Wilpattu, the Land of Lakes. Its most celebrated residents are the Sri Lankan leopards, endangered but enjoying the safety of the park, which now has one of the highest densities of these noble big cats in the world. There's also an impressive supporting cast which ranges from extensive herds of elephants and tree-climbing Sri Lankan sloth bears to around 200 species of bird. Punctuating the wilderness are fascinating reminders of the people who lived here in the distant past, from ancient Buddhist shrines to even older cave paintings.
WHAT TO SEE WHEN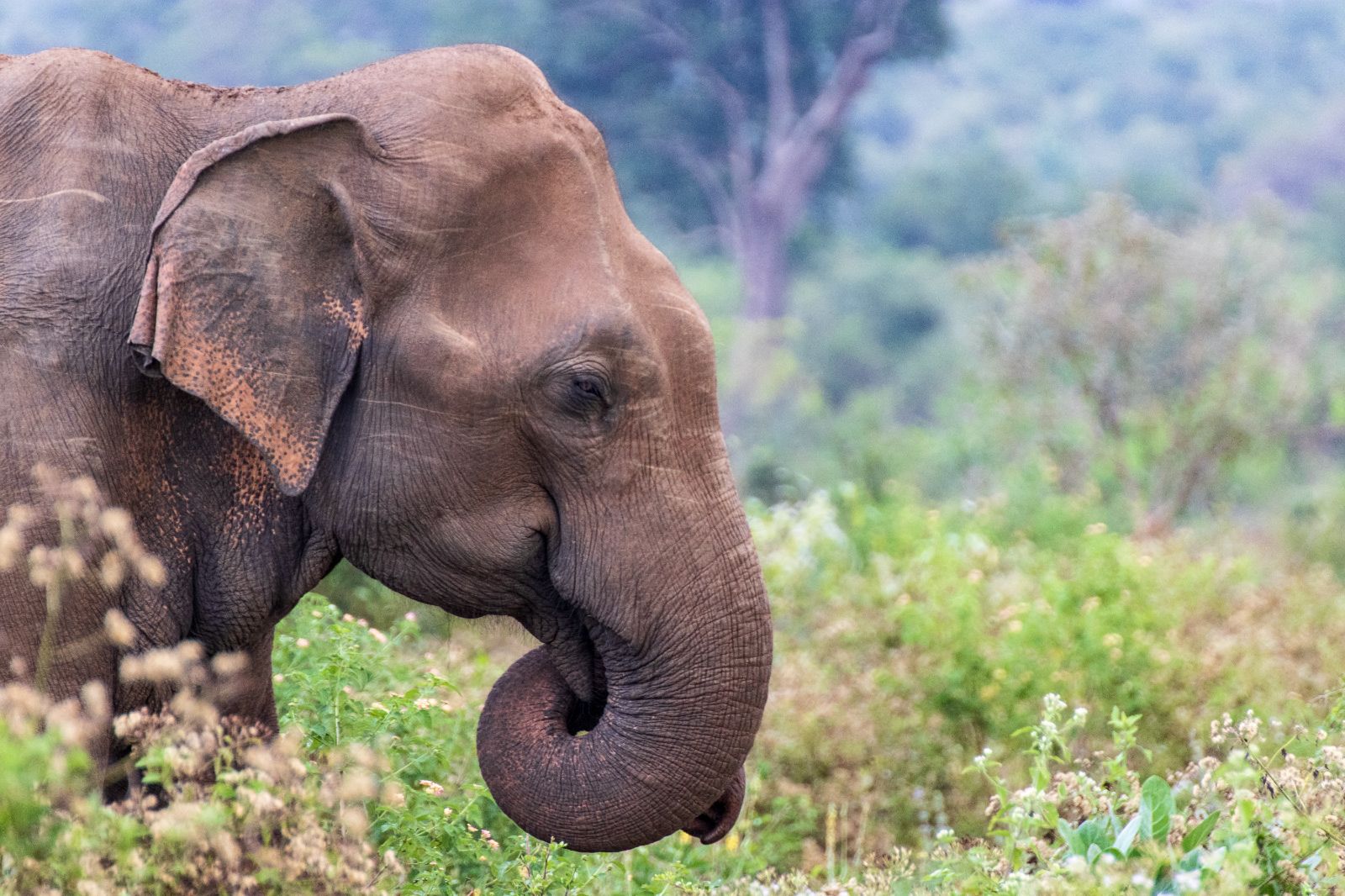 There are few experiences to match the thrill of seeing some of the planet's most magical creatures in their natural habitat. Top of the tree are predators such as the Sri Lankan leopard, a magnificent sight whether you spot them in pursuit of prey or casually sauntering through the undergrowth. Panthera pardus kotiya, to get them their official name, are far from being Yala's only noteworthy inhabitants, though. Among the 44 mammals, you'll find a sizeable herd of elephants, Sri Lankan sloth bears and wild water buffalo, along with mischievous toque macaques and shy golden palm civets. Then there are the reptiles, from mugger crocodiles to indigenous flying snakes, and a plethora of birds such as white-bellied sea eagles, native jungle fowls and blue-tailed bee-eaters.
Most game drives take place around dawn and dusk, as the animals are at their most active then, and a 'sundowner' in the bush – a drink and a fortifying snack served at sunset in a quiet slice of wilderness along your evening route – is part of the joy of a Sri Lankan safari adventure. if you have the opportunity to go on a night drive, take it; you'll see species and behaviours that are only visible after dark.
WHAT TO EXPECT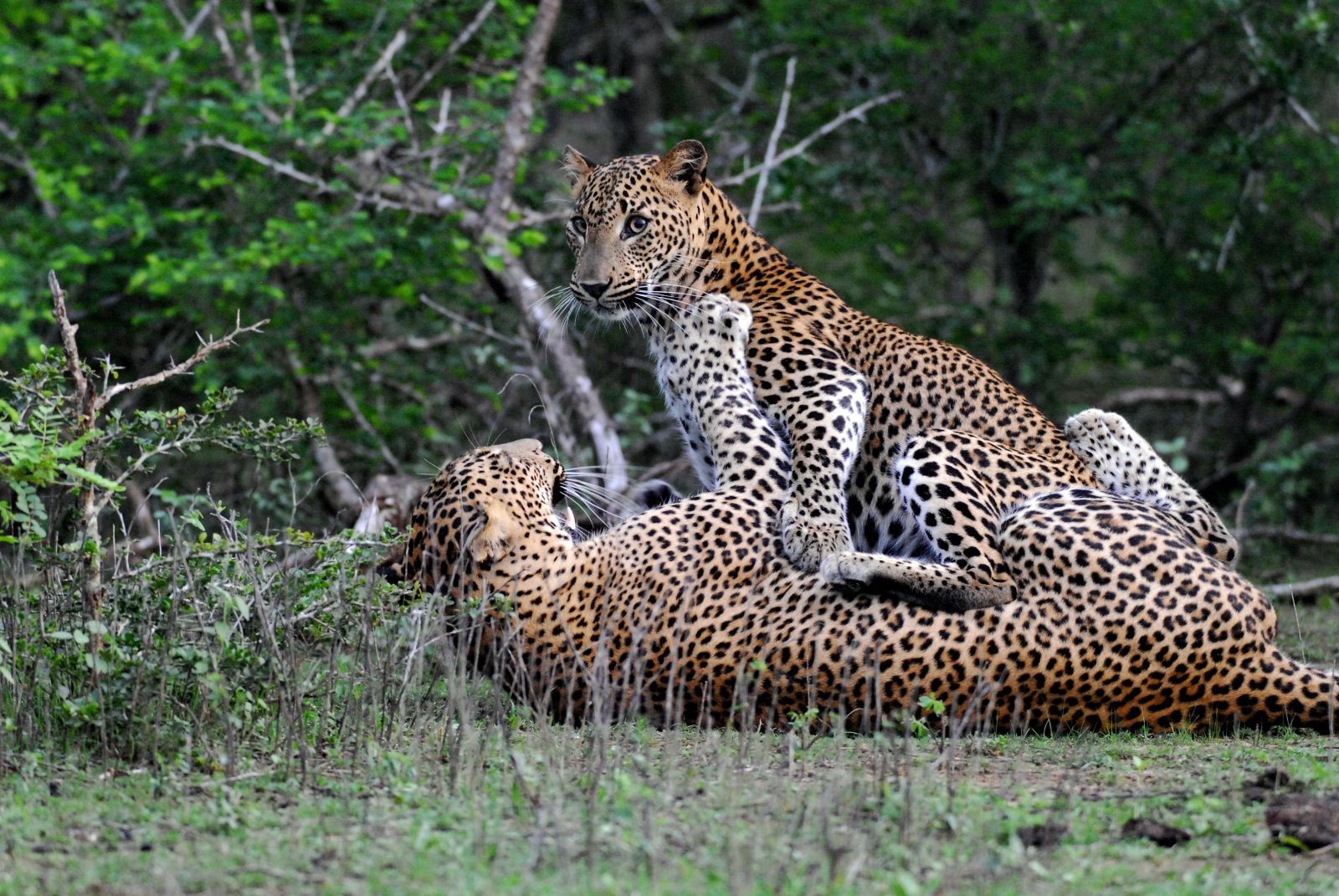 Be prepared for early starts. Most of the park's occupants are at their most active in the hours around sunrise (and again at sunset), so you'll want to be at the gates when the park opens at 6am for the best of the game spotting. The wildlife makes the most of the cooler temperatures of early morning to graze, hunt and bond, but human visitors in open-top 4x4s might find it a little chilly. Dress in layers that you can peel off as the day heats up – it's a small price to pay for the improved visibility and ability to get closer to your quarry without disturbing it. You'll be accompanied at all times by an experienced guide who will point out things you might overlook without expert knowledge as well as help track down some of the more iconic beasts.
THE BEST TIME TO GO ON A SRI LANKAN SAFARI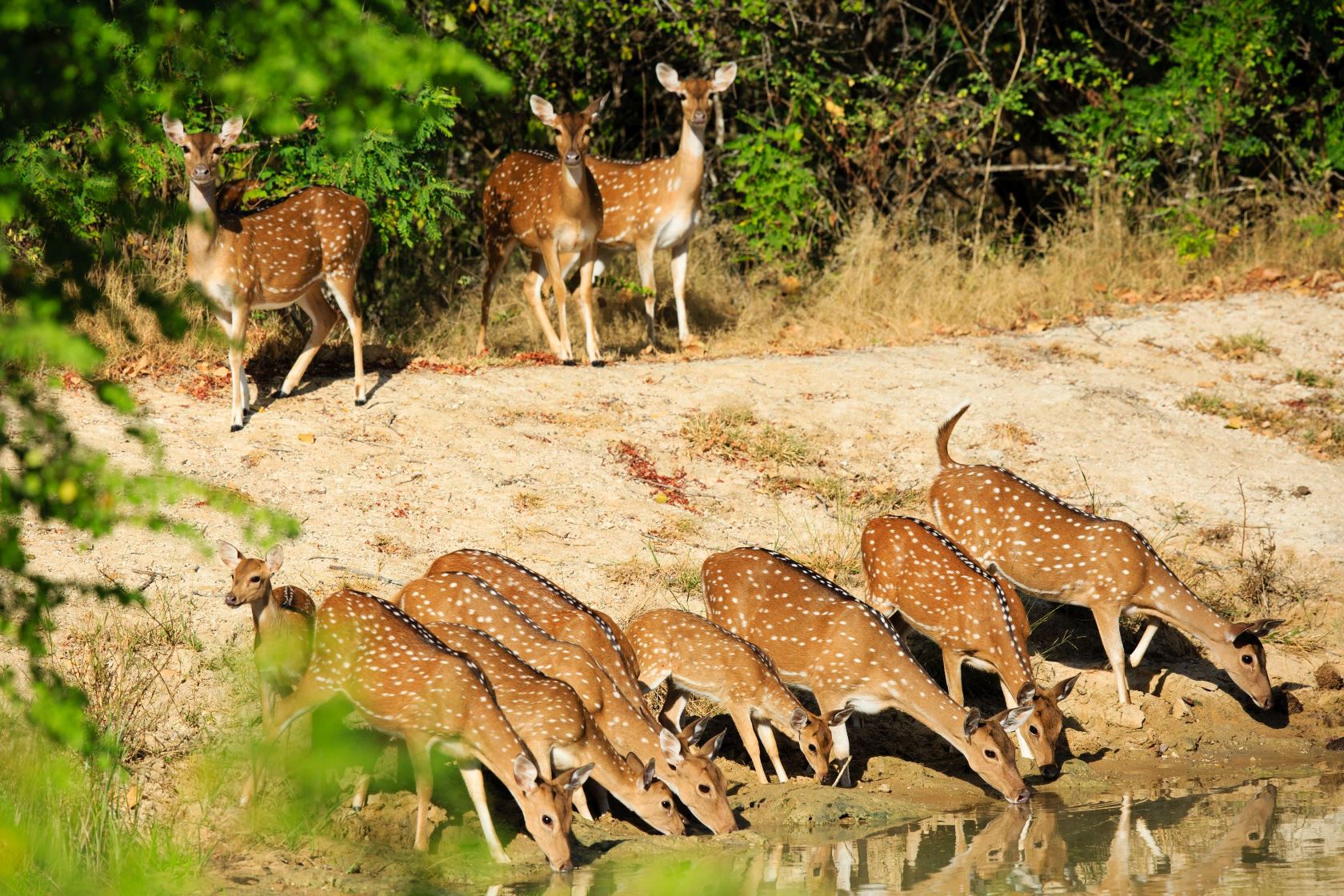 Wildlife viewing in Yala is at its best during the dry season, which usually runs from February to July. During this period, dwindling water supplies force the animals to congregate around the remaining sources, making them much easier to spot. On the flip side, this is also the hottest part of the year in the south, so you'll need to take that into consideration when you're planning and packing for your Sri Lanka holiday.
WHERE TO STAY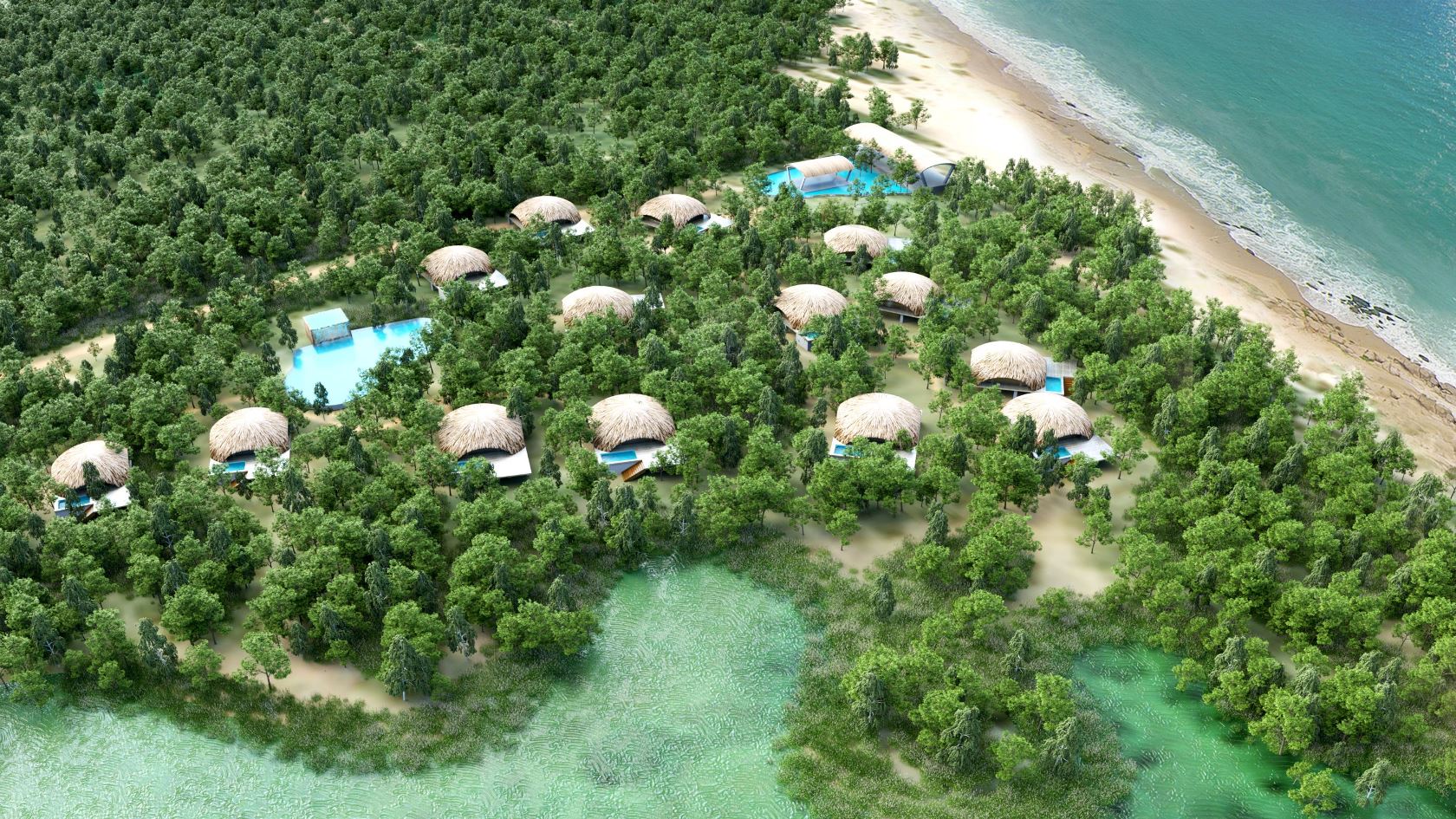 Barefoot luxury is the ethos behind Chena Huts, a scattering of palm-thatched cabanas set among a verdant mangrove forest fringed by a lagoon and a pristine wild beach. Given its proximity to the national park, it's not surprising that sustainability is no mere afterthought; eco-friendly features include a desalination plant, solar panels for hot water and a focus on local seasonal ingredients in the restaurant. Between twice-daily game drives – part of the all-inclusive package – there's time to unwind in your private plunge pool (all 18 huts have one), have a massage in the intimate spa or curl your toes into the sand with a stroll by the sea. READ MORE >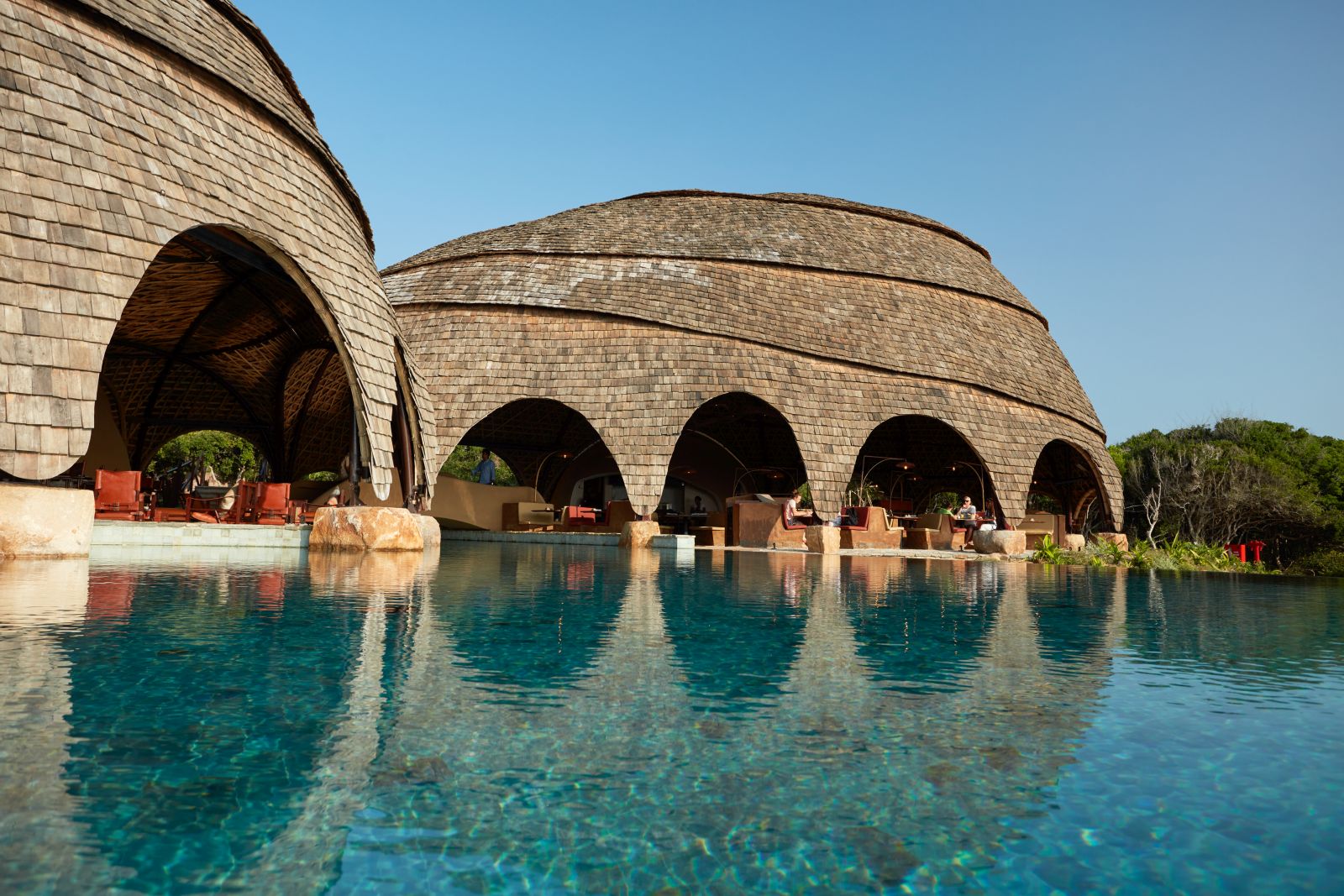 One of only three Relais & Chateaux properties in Sri Lanka, Wild Coast Tented Lodge is an architectural marvel and deserving winner of a UNESCO design award. On an unspoiled, rock-studded stretch of sand bordering the park, it comprises 28 eye-catching tents – like a cross between a butterfly cocoon, a seed pod and a tethered airship – nestled in the coastal jungle. The design of the bamboo-clad restaurant and bar, not to mention the freeform infinity pool beside it, is as clever as the stylish Sri Lankan cuisine you can enjoy there, while the ponds dotted around the grounds are shaped like a leopard's paw print. Tear yourself away from your private pool for game drives, spa therapies rooted in ancient traditions and carefully curated experiences. READ MORE >
A NOTE FROM OUR SPECIALIST
An absolute highlight for me during my last visit to Yala National Park was the heart-pounding moment when I came almost face to face with a majestic Sri Lankan leopard as we rounded a corner. We had spent a couple of hours navigating some rugged terrain in an open-top safari vehicle with two excellent guides, and there gracefully perched on a rock was the elusive big cat. The sheer thrill and utter delight of witnessing this iconic and endangered species in its natural habitat, with its distinctive spots and piercing gaze, was an unforgettable and incredibly humbling experience.