The classic image of Tuscany is of medieval villages and Renaissance towns encircled by rolling hills draped in vineyards, olive groves and cypress trees. So it's a pleasant surprise – for international visitors at least – to discover its stunning coastline. The best beaches in Tuscany offer pristine sand and crystal-clear cerulean waters backed by pine forests, towering cliffs and ancient ruins. Here we explore some of the best and discover the perfect luxury villas within easy reach of the coast.
SPIAGGIA DI MARINA DI ALBERESE
In the shadow of the sinuous Uccellina hills, the rocky backbone of a verdant protected landscape, Spiaggia di Marina di Alberese has a wild and windswept beauty. The fine golden sand unfurls for several miles, with dense Mediterranean scrub providing welcome shade. The section near the tiny car park is also the busiest, but the shortest of strolls leads to all-but-deserted stretches for undisturbed swims and snoozes.
SPIAGGIA DI SANSONE
In a sheltered curve halfway along the north coast of Elba, Spiaggia di Sansone is one of the most eye-catching beaches on the island. Its compact half-moon of white pebbles and shingle is poised between soaring cliffs of white aplite and a sea that sparkles even when the scirocco wind blows. Snorkellers will be in ecstasies over its underwater grottoes, which teem with vibrantly coloured fish.
CALA VIOLINA
Widely regarded as one of Italy's loveliest beaches, Cala Violina is tucked away in a nature reserve in the southerly Maremma region. This intimate cove, accessible only on foot, by bicycle, on horseback or by boat, has a pale gold crescent of sand that squeaks underfoot, spectacular views of the island of Elba, and water so clear you can see every detail of the seabed.
SPIAGGIA DELLE ROCCHETTE
Another Maremma favourite, Spiaggia delle Rocchette is close to the impossibly pretty coastal town of Castiglione della Pescaia. A dense, centuries-old pine forest provides a verdant backdrop to the gently sloping golden sand beach and made-for-snorkelling sea, as does the ancient watchtower on the promontory at the western end. Popular with families, it has several simple bars and restaurants.
SPIAGGIA DI BARATTI
Close to Piombino, where the Tyrrhenian and Ligurian Seas meet, Spiaggia di Baratti is a relatively undiscovered stretch of soft sand sheltered by a sweeping bay. It wasn't always so calm here: beyond the pine forest that backs the beach are the extraordinary ruins of a once-important Etruscan settlement dating back 2,700 years whose tombs, ironworks and acropolis are well worth seeing.
SPIAGGIA DELLA BUCA DELLE FATE
On the rugged coastline between the Gulf of Baratti and Piombio, hemmed in by dramatic cliffs, Spiaggia della Buca delle Fate is a tiny, hard-to-reach idyll. Those who make the effort to get to the 'fairy hole' are rewarded with limpid waters, otherworldly rock formations and pine-scented breezes, along with a mind-soothing tranquillity that more than makes up for the lack of sand.
VILLAS IN TUSCANY NEAR THE BEACH
From characterful homes hidden in the dunes to sleek hillside hideaways and castles bursting with history, the Tuscany coast has villas for every taste and occasion.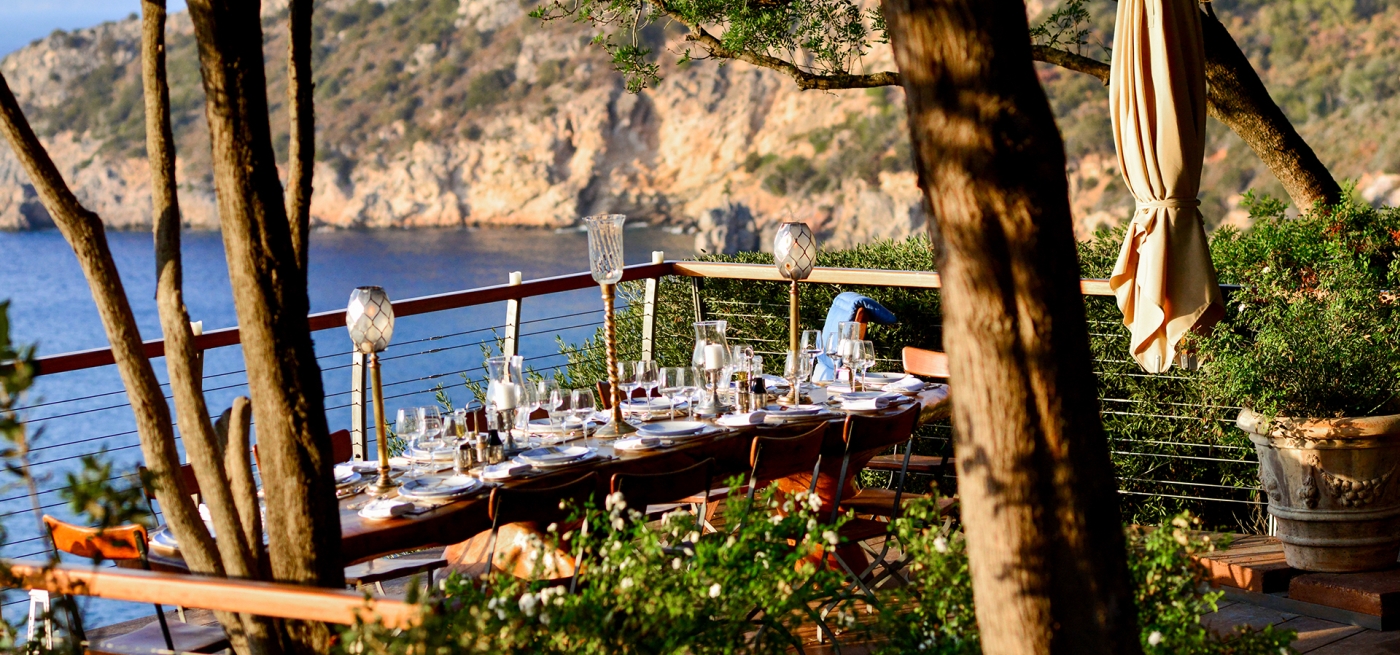 Set beside a beautiful bay in Monte Argentario, Villa Bianca has eight bedrooms spread over four individually decorated buildings brimming with antique furniture. There's a pool, tennis court and games room in the waterfront gardens, while a path through the woods leads to a squeaky clean pebble beach.
With grounds large enough for an orchard, sprawling lawns and a tree-shaded swimming pool, and six charming eclectically decorated bedrooms, Tombolino offers space and serenity in an idyllic location. A path through the dunes leads to a sandy beach, there's a village within ambling distance and Pisa is only an hour away.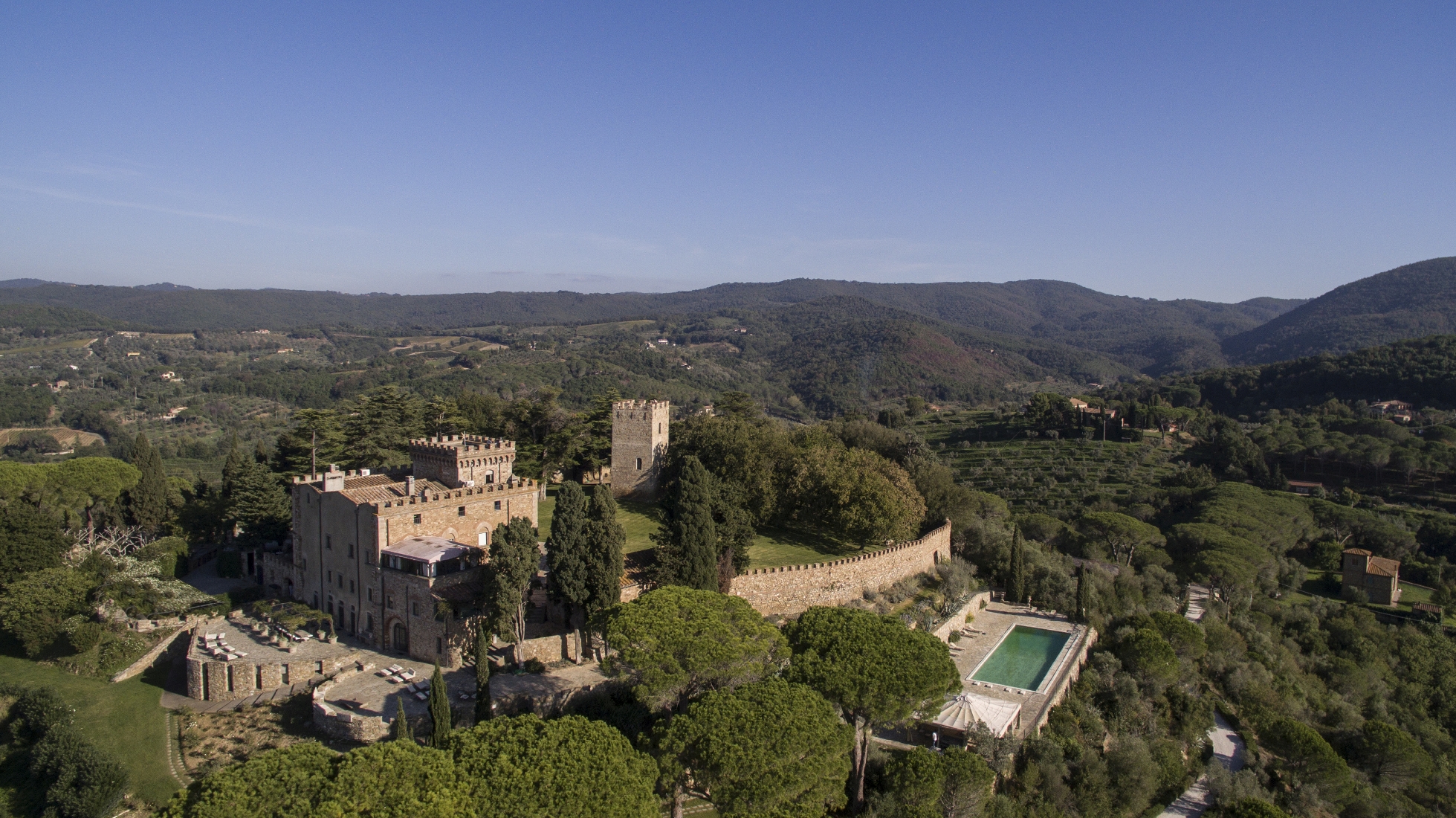 Stay in your own exquisite kingdom at this fairytale medieval castle in the Maremma hills. The immaculately updated interiors – including the 12 bedrooms – are filled with period features and modern art, there's an Olympic-sized pool in the seven-hectare walled grounds and the private beach is only ten minutes away by car.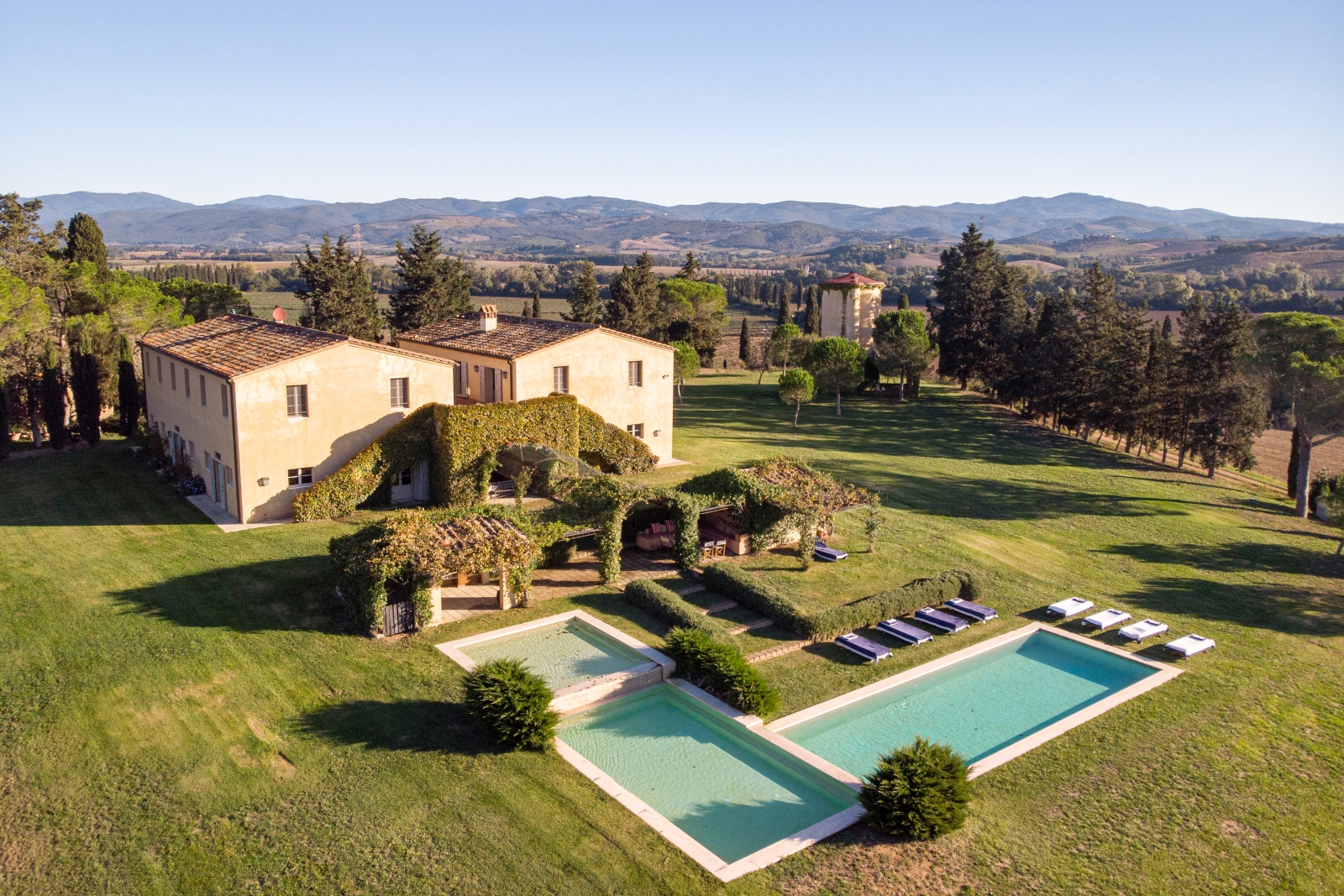 Relax in this expansive farmhouse-style retreat in a relatively untrodden corner of the Tuscan countryside, with Blue Flag beaches a 20-minute drive away. Its nine bedrooms are spread over two terracotta-tiled buildings – one of which also houses a wellness area with a hammam – overlooking vine-clad loggias and three pools of different depths.
With its infinity pool overlooking the sea and grounds shaded by umbrella pines and olive trees, Villa Montecristo is a hard place to leave. If you can tear yourself away, this ten-bedroom former family home has a public beach almost on the doorstep, or you could charter the villa's boat and skipper to discover almost-secret coves.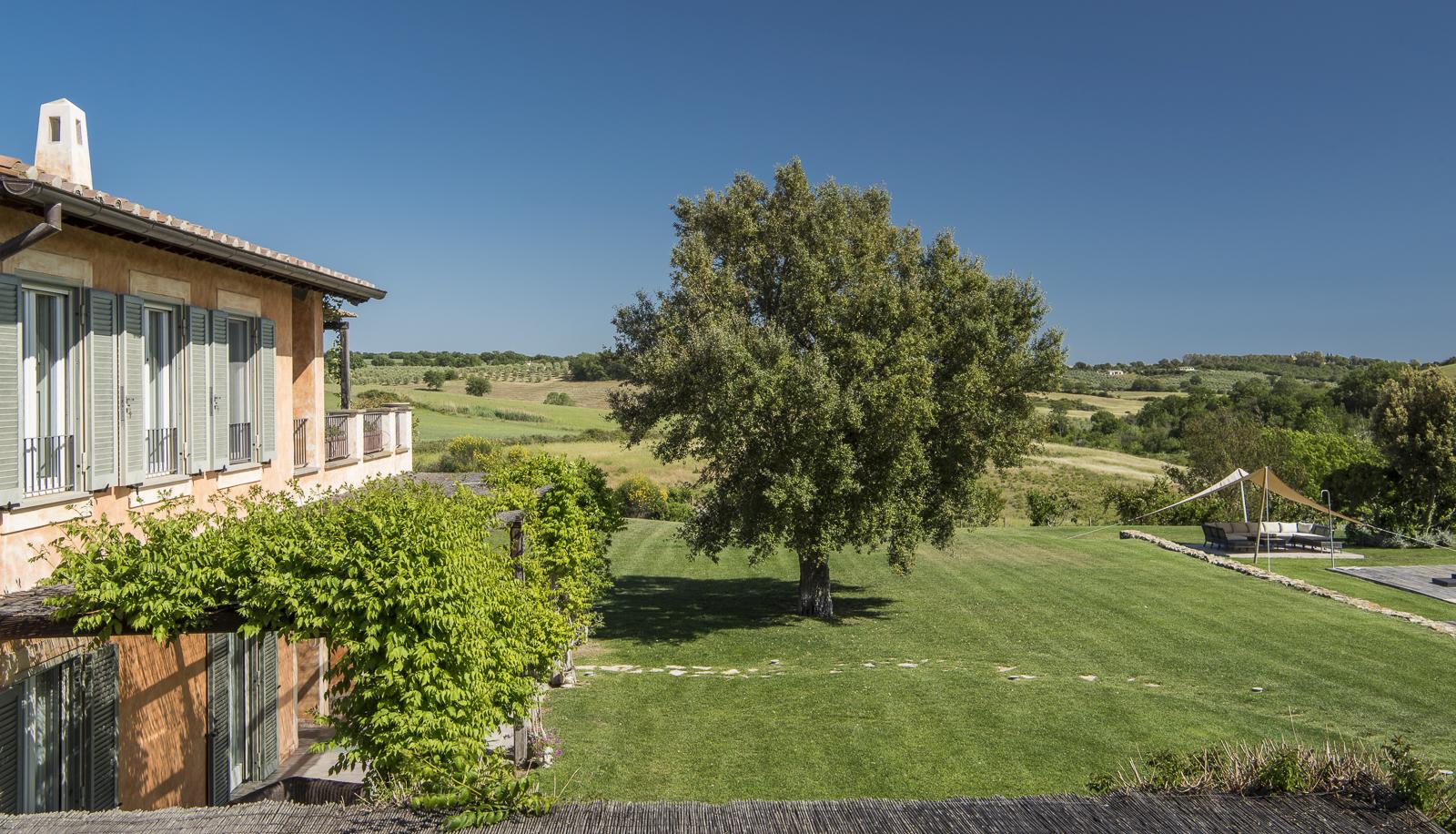 Surrounded by rolling hills and extensive gardens, the five-bedroomed Villa del Gelso feels like a home from home, from its perfectly judged old-meets-new interior design to the vegetable garden for guests to use. There's a generous pool for lazy swims, while a sandy beach adjoining a nature reserve can be reached in ten minutes.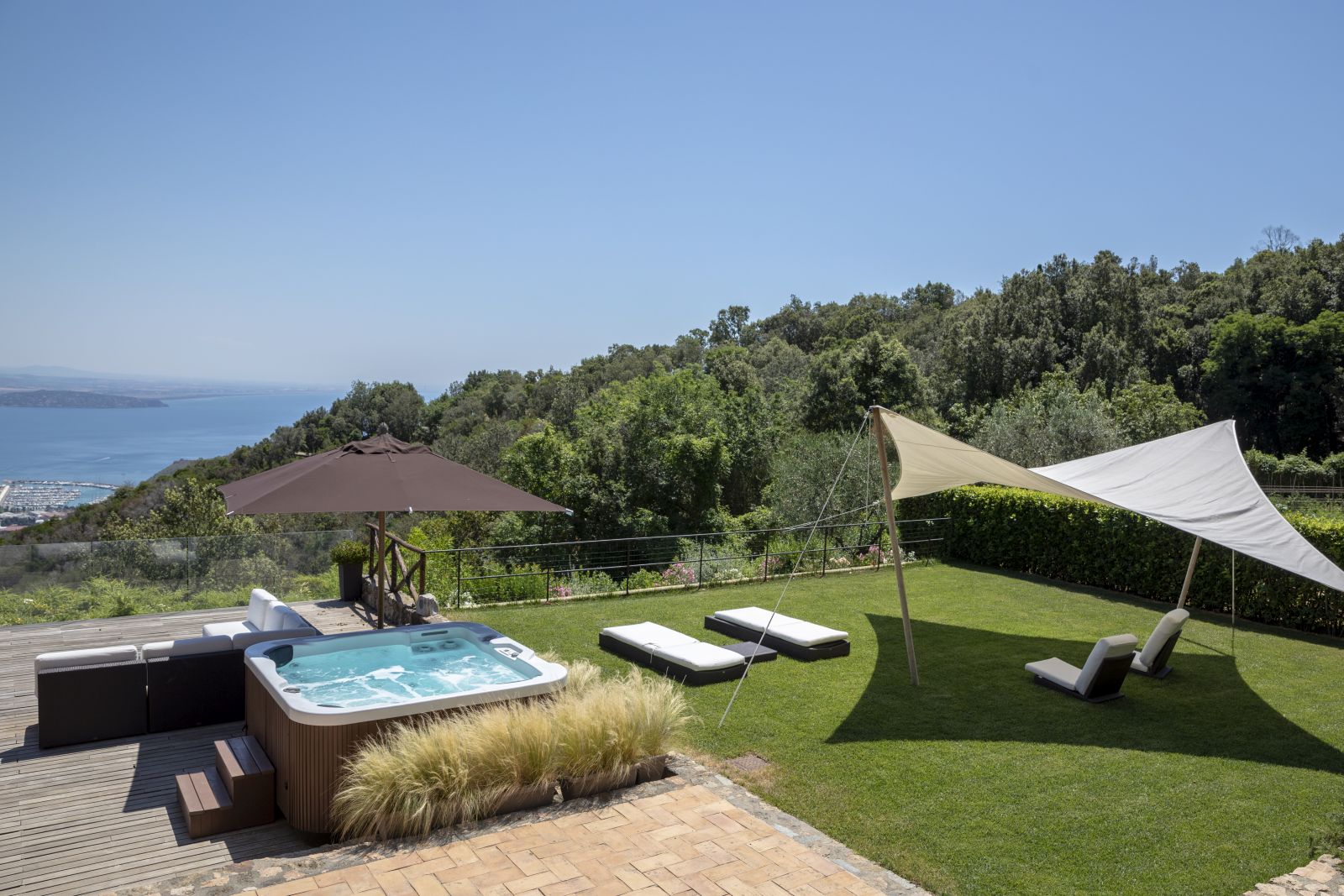 Perched on a hillside above Porto Ercole, Villa Il Golfo is a quietly stylish option for smaller gatherings. Sleeping six, it has a contemporary nature-inspired design that complements the magnificent views of the winding coastline. If you tire of the vistas from the terrace, pool and hot tub, there's a five-mile sweep of sand nearby.
Villa Jaracanda is one of a handful of properties on a noble estate turned organic farm in the Maremma hills, from where you can gaze out over vineyards with the sea beyond. With five bedrooms and sleek contemporary decor, it provides a tranquil base for exploring nearby beaches, medieval towns and the islands of the Tuscan archipelago.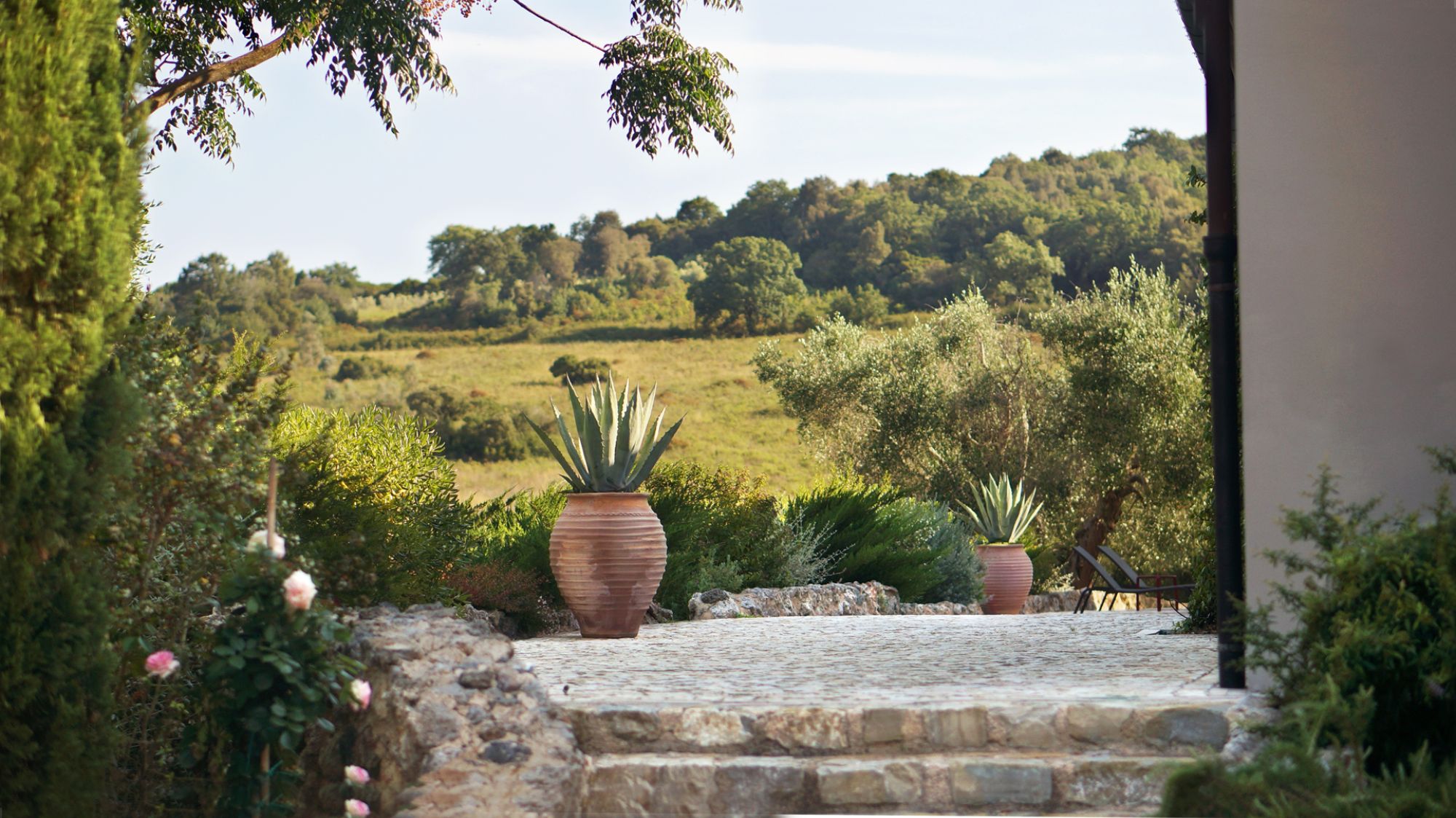 Wrapped in ancient olive groves in Tuscany's southernmost reaches, architect-designed Villa Argentario is a striking minimalist refuge for eight. It feels a world away from everything, but there's a medieval hilltop village not far away, Tyrrhenian coast beaches within 15 minutes and the fashionable delights of Porto Ercole an easy drive away.