One of the best places in Europe to drive around is Corsica. Even in the height of summer, when the Cote d'Azur is grid-locked, there are still plenty of quiet and empty roads to be found on this beautiful island.
Snake your way around the mountain bends and each new panoramic vista is even more jaw-dropping than the previous. It is not unusual to may stumble on a cluster of wild pigs or goats happily munching on the roadside foliage or simply standing placidly in the middle of the road. Beeping car horns don't always have the desired effect and patience is often required – they will eventually move on!
For some of the best unspoiled scenery and traffic-free roads, it is worth exploring the north of the island, heading into the Cap Corse, a little appendix of land some 25 miles long and nine miles wide at the top of Corsica. Driving time around the entire cape is just over three hours; however given the glorious, jaw-dropping views that abound at each twist and turn of the road along the clifftops, it is more likely to take considerably longer. Unless your passenger is of a bold disposition and doesn't mind hanging out over the edge of the steep, often unfenced cliff roads that accompany each blind hairpin bend, it's probably best to drive up the west coast in a clockwise direction, hugging the inside edge of the cliff instead. The scenery is still as dramatic and you're more likely to return safely home to tell the tale.
For a final visual extravaganza, once in Bastia at the foot of the cape on the east coast, follow signs for Patrimonio and Saint Florent and cross the Col de Teghime, the mountain pass which separates the western and eastern sides of the island. At the highest point, at an altitude of 536 metres, you can see both stretches of coastline to the east and west, and the views are simply wonderful. From here, it's just a 20-minute drive back down to the beautiful coastal hotspot of Saint Florent.
Where to Stay in Corsica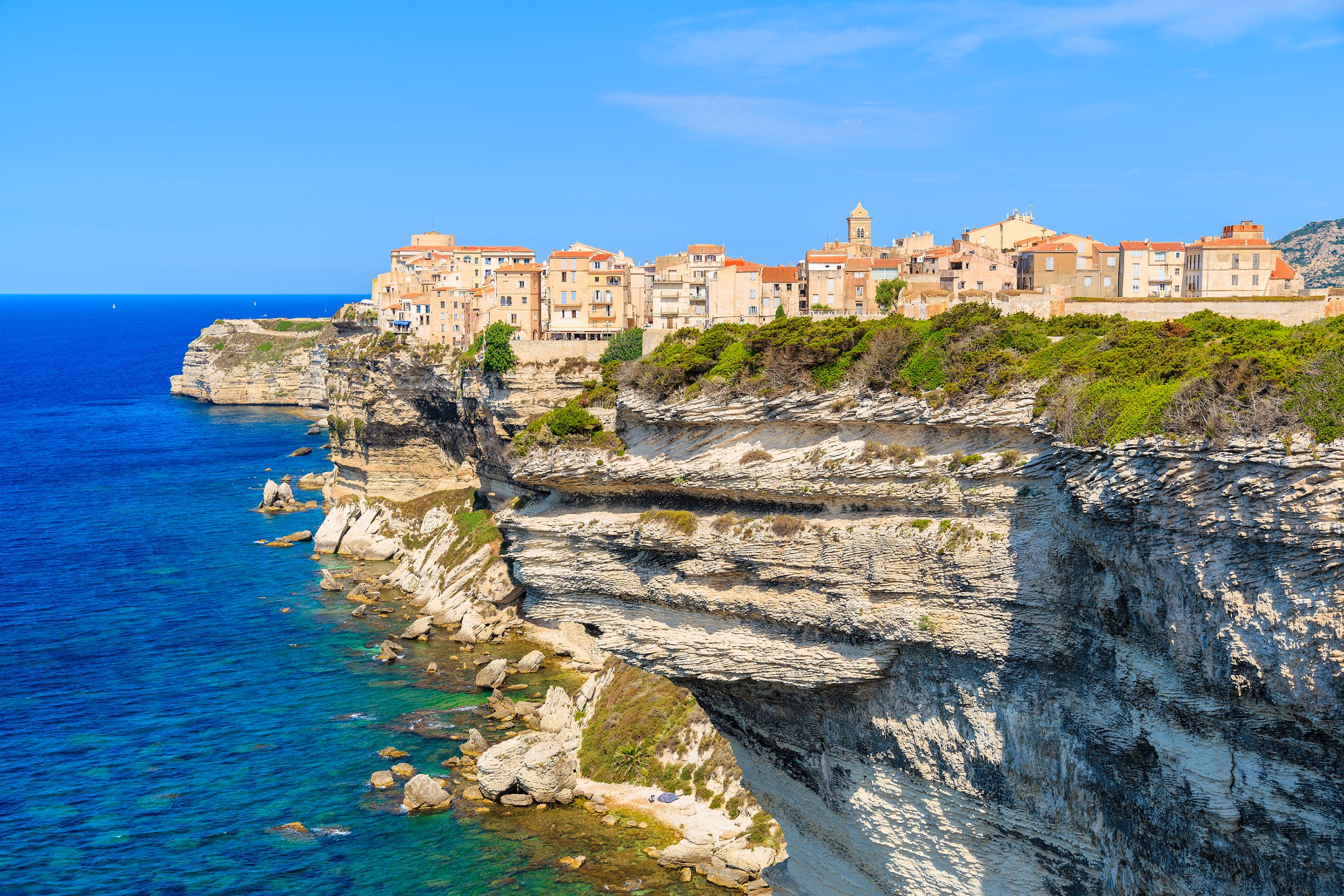 For amazing views in an exquisite setting, you can't beat Aethos Corsica, a 300-year-old former nobleman's house set on a hillside near the village of Oletta between Saint Florent and Bastia. If you prefer your own home from home then opt for a luxury villa in Corsica.
Where to Eat in Corsica
For gastronomes, Patrimonio is the place to head – and the wine is pretty good here too. For people watching, head for Saint Florent and eat in one of the busy quayside restaurants.
For more information on luxury holidays to Corsica and Red Savannah's suggested hotels & villas on the island contact us on +44 (0)1242 787800.