Tuscany is frequently at the top of our guests' trip requests. Given the region's popularity, one challenge for our experts is finding the authentic, unspoiled corners of this region. Siena is one such place which retains much of its authentic and historical Italian charm but with all the modern twists. The historic centre of Siena not only restricts access to cars, which makes meandering its streets a much more relaxed affair, it is also a UNESCO World Heritage site so there's history at almost every turn.
It's really all about discovering "la vita vera Italiana" or the true Italian life. There are the opportunities to truly connect with the magic of the Italian life here; from eating fresh, home grown produce in a family run side-street pavement cafe to finding undiscovered historical gems as you meander your way around Siena's myriad of stone pavements, steps and pathways. It's in the spontaneous and unplanned where the real experiences are felt.
To help you discover the magic of this area, here's our experts top tips for every traveller.
Siena - for the Amateur Photographer
Siena has provided an authentic, romantic and exciting backdrop for many blockbuster movies (think of James Bond scaling Italy's rooftops in Quantum of Solace), so it's no surprise that it's hard to fight the temptation to snap away at almost every corner. For both professional and amateur photographers, the Province of Siena provides inspiration. From lush fields of grass to rocky terrain and hidden street, the lighting and backdrops make it easy to get creative. The iconic shots of a bike propped against a stone building to the colourful flowers tumbling out of a medieval rampart, all you need is "real" camera or a smartphone and the time to wander and roam. We particularly enjoy heading out during the golden hours (early in the morning or at sunset) when the natural light delicately warms the ancient stones to create an ethereal effect.
Siena - for the Active Traveller
Bikes are a wonderful way to get exercise while discovering your outdoor surroundings and it's incredibly easy to find bike rental in Siena. SiPedala operates 15 stations throughout Siena where you can rent their electric bikes through a sharing scheme. There's complete flexibility around which station you collect and drop to which allows you to plan your route on the fly if you wish. IAn electric bike (or strong legs!) will help with a trip to Belforte which is an easy 8 kilometres from Il Mugnello. The ride there is a comfortable loop on a beautiful country road that isn't crowded with cars and buses. The point of the ride is not to rush to your destination but rather to take in the scenery and dismount whenever you are intrigued. Be sure to stop when you see the signs for "Vendita Diretta" as these are displayed by farmers selling the wares directly to the public. Eggs, cheese, wine, oil, honey, jam… who knows what you'll find to bring home!
If you prefer exploring by foot, we suggest a 10 kilometre countryside walk that starts in the historical center of Colle Val d'Elsa. The loop affords views of the skyline of San Gimignano and the opportunity to visit several wineries.
Siena - for Foodies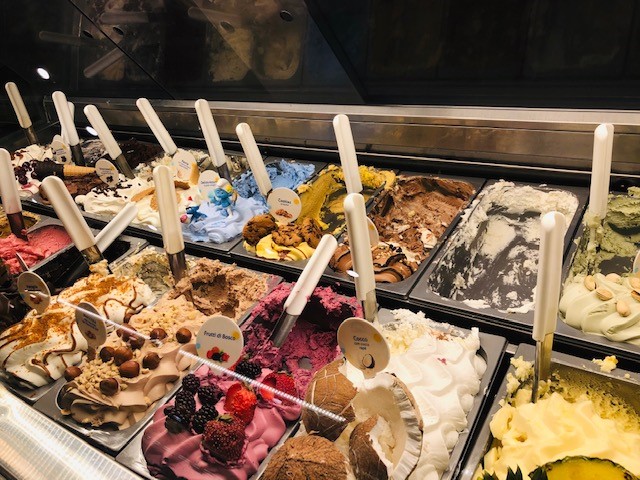 The Province of Siena is an ideal place to experience the "gusto della terra" or taste of the earth. There are many "aziende agricole" where enterprising farmers are rolling out raviolis in their kitchens, forming wheels of pecorino in their barns and tending their olive groves. Turning into these farms and meeting the farmers who are replicating a life that transcends time allows you the chance to get close with the tastes of Italy.
There are many tastes and recipes associated with this part of Italy, so when dining out in Siena, we recommend trying Crostini Neri, thick toasted bread topped with liver, and ribolata, a traditional dish which is full of flavour. The best places to eat in Siena, as with many major cities, are often those just off the beaten track or away from the main piazza (ask our specialists for their personal recommendations). Rather than eating dessert at a restaurant, take to the streets and grab a delicious gelato 'on the go'. The sheer range available and impressive displays will leave you utterly spoiled for choice.
Feel like staying closer to home? An award-winning chef can join you at your villa to guide your group through a full Italian meal of antipasto, handcrafted pasta, meat or fish entrée with seasonal vegetables and a dessert. Or you can enjoy a tasting with a local farmer or cheese maker at the villa. Together you will experience the traditional methods they use to transform local ingredients into ionic products valued around the world.
Siena - for the Wine Enthusiasts
Plan a visit to one of the wine areas of Tuscany: San Gimignano or Montalcino are two favourites. A private tour with driver will give you the distinctive experience of terroir and the chance to appreciate the rich productivity of the area.
Prefer a more intimate affair? A professional sommelier joining you around the table at your private villa can guide your group through the different wine varietal and regale you with distinctive stories.
Siena - for Festival Lovers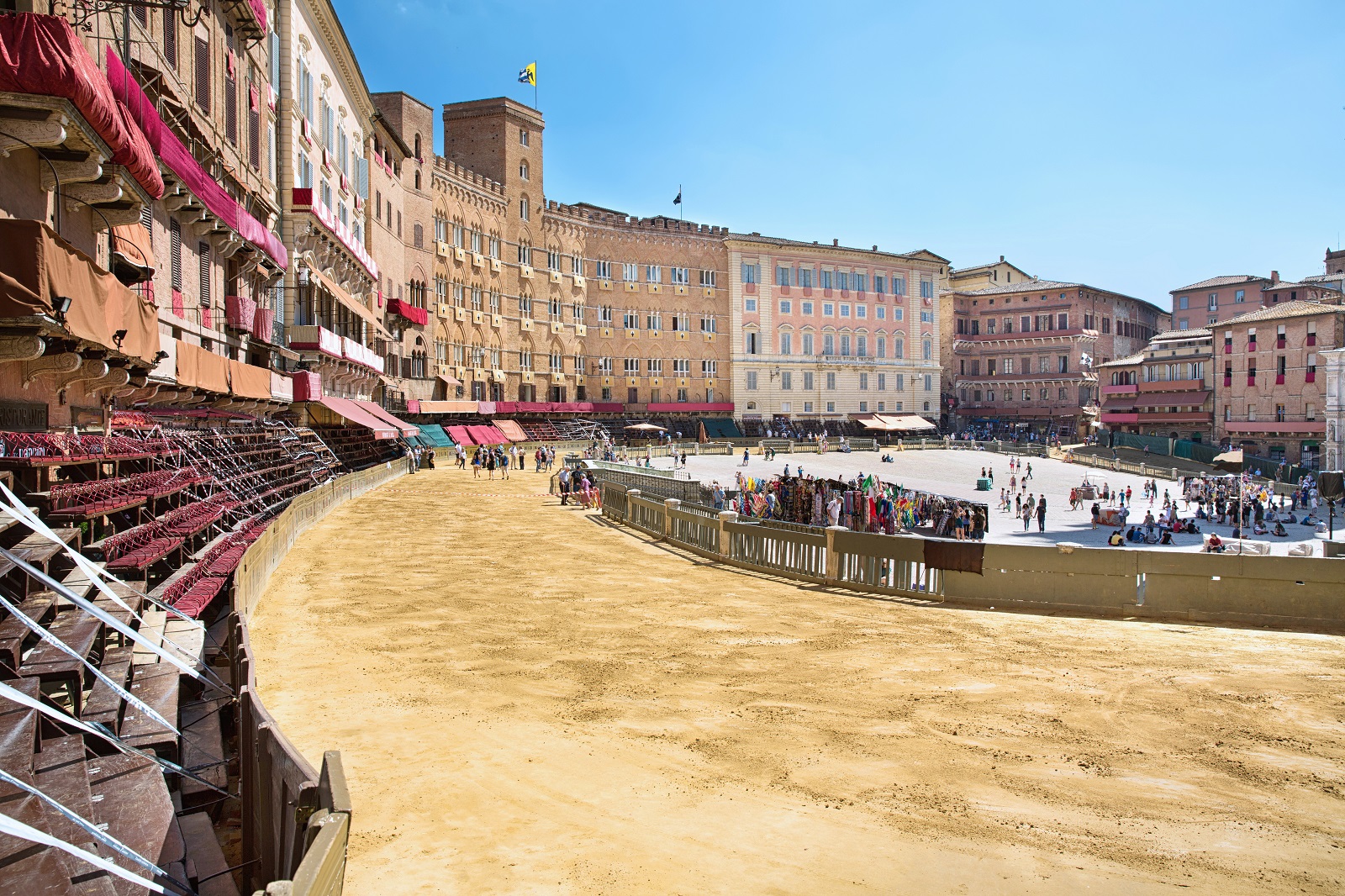 The Radicondoli Festival is two weeks of theatre, music, dance and poetry that is held in late July. While the program might seem geared towards culture-loving adults, there are also many activities for children as they are generally welcome anywhere in Italy.
July is also the month that the first Palio is held each year, with the second race being held in August. The streets (and buildings) are packed with spectators desperate to catch a glimpse of this world-famous and historical horse racing event.
Where to Stay in Siena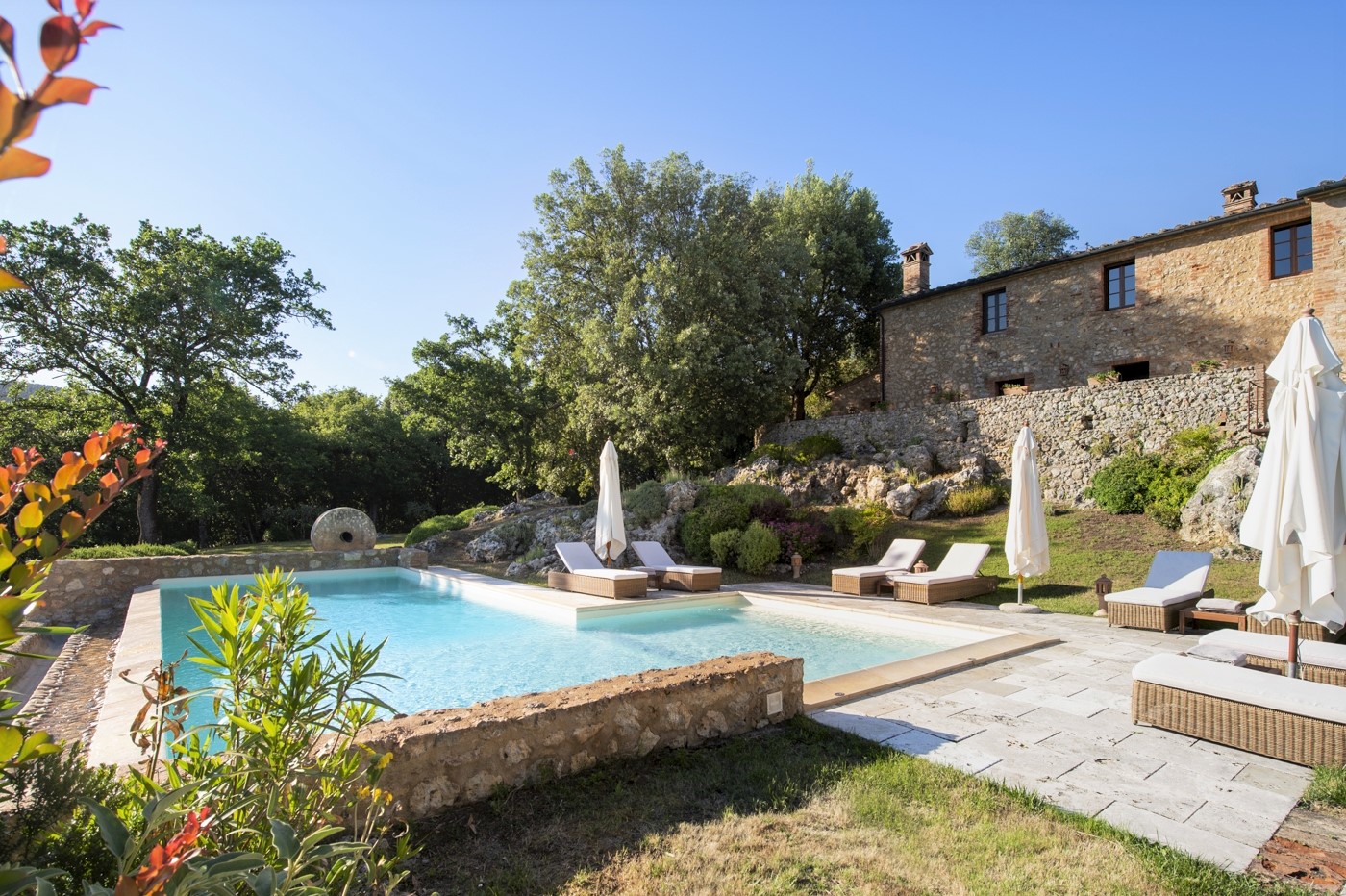 La Gavelli is a stylish 17th century villa ideally located just south of Siena. Sleeping up to 14 guests, it's large enough to comfortably accommodate two families. The villa's stylish interiors offer a modern living space combined with traditional Tuscan furniture. A large infinity pool, jasmine scented terraces and countryside views make this villa the perfect place to retreat to after a day sightseeing, biking or shopping!
To start planning your luxury villa holiday in Tuscany, speak to our travel specialists on +44 (0) 1242 787 800.