Given the immense diversity of
China
, insider knowledge is essential for planning your journey. Our Destination Specialist have complied some practical travel tips to make the most of your time here.
WEATHER IN CHINA
China's size means it has a great range of climates. The northeast has hot and dry summers and bitter cold winters. The north and central region has near continual rainfall, hot summers and cold winters. The southeast region has semi-tropical summers and cool winters. While China is a year-round destination, May, September, and October are ideal months for travel anywhere in the country.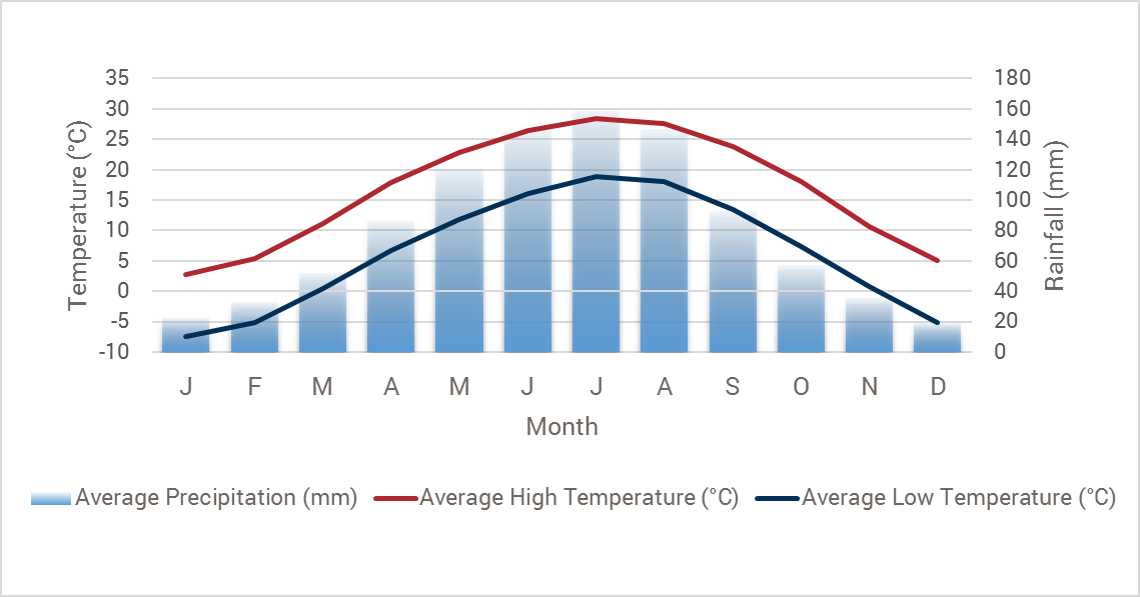 MAP OF CHINA
WHAT TO PACK FOR CHINA
If arriving in winter, heavyweight clothing and boots are recommended to cope with what can be extreme cold. Likewise, lightweight clothing should be packed for a visit to China at the height of summer. You will benefit from bringing a pair of slip-on shoes to ease your visits to temples, where footwear removal is required, as is a shawl to cover your shoulders. Good walking shoes and a small backpack are also recommended for sightseeing on foot. If you intend to take a river cruise you may wish to have some smarter clothes for dining each evening. A lightweight rain jacket will also come in handy.
MEDICATIONS & VACCINATIONS FOR CHINA
We recommend you consult your doctor or visit a local travel clinic before journeying to China. The country does pose a low risk of malaria and dengue fever, both mosquito-borne. You should discuss a course of anti-malarial prophylactics with your health practitioner, if deemed essential. In the case of Dengue Fever, there is no vaccine to prevent transmission. Avoidance of mosquito bites should therefore be priority, especially during the daytime when the type of mosquitoes carrying the illness are out. Measures to be taken are using a good quality insect repellent and wearing long-sleeved shirts and long trousers.

China also presents the risk of schistosomiasis, a parasitic infection transmitted to humans through contact with fresh water. You are therefore advised to avoid swimming or paddling in fresh water lakes and streams.

If you are travelling into China from a country which poses a risk of yellow fever transmission, you will need to provide a certificate of vaccination against this disease before gaining entry.

For further travel health advice, you will find helpful information on the NHS's Fit for Travel website, or from the Medical Advisory Service for Travellers Abroad (MASTA).


TIPPING IN CHINA
Tipping is not widely expected or required in mainland China. However, at superior hotels and restaurants catering to western visitors, porters, maids and room service staff have become used to receiving small gratuities. Restaurants often have a no-tipping policy, which should be culturally observed, but they do sometimes include a 10-15% service charge in the bill, in which case it is a courtesy to leave the coin change on the table. If you're in a very high-end restaurant in China and they do not include a service charge, then in this instance you should feel free to leave 10-15% additionally if you feel the quality of service deserves it.
With taxis, the usual practice is to round up the fare to the nearest dollar. For local tour guides we suggest $10 per person, per day and for drivers $5 per person, per day.
GET CONNECTED
ELECTRICAL SUPPLY
Most of the hotels in China have both 110V and 220V electrical outlets in the bathrooms, though in guest rooms usually only 220V sockets are available.
MOBILE / INTERNET CONNECTIVITY
In China, due to the different network service systems, many cell phones from foreign countries cannot be used. We suggest you check with your network provider ahead of your trip to confirm whether your mobile will work here. If not, you can ask your hotel concierge to help arrange a local SIM card for you to use.
Internet access is widely available throughout China and most hotels offer free WiFi.
RECOMMENDED READING
Empire of the Sun by J G Ballard
The Joy Luck Club by Amy Tan
Love in a Fallen City by Eileen Chang
East and West by Chris Patten
The Honourable Schoolboy by John le Carre
Riding the Iron Rooster: By Train Through China by Paul Theroux