Our destination specialists have compiled some travel tips for those travelling to the historic and romantic paradise of
St. Kitts and Nevis
.
WEATHER IN ST KITTS AND NEVIS
St Kitts and Nevis has a hot tropical climate cooled by trade winds throughout most of the year. The driest months are January through to May when the average temperature is around 25°C, with increased rainfall during the humid summer months when the average temperature is 28°C. Rain showers can occur throughout the year with hurricanes likely to develop between August and October.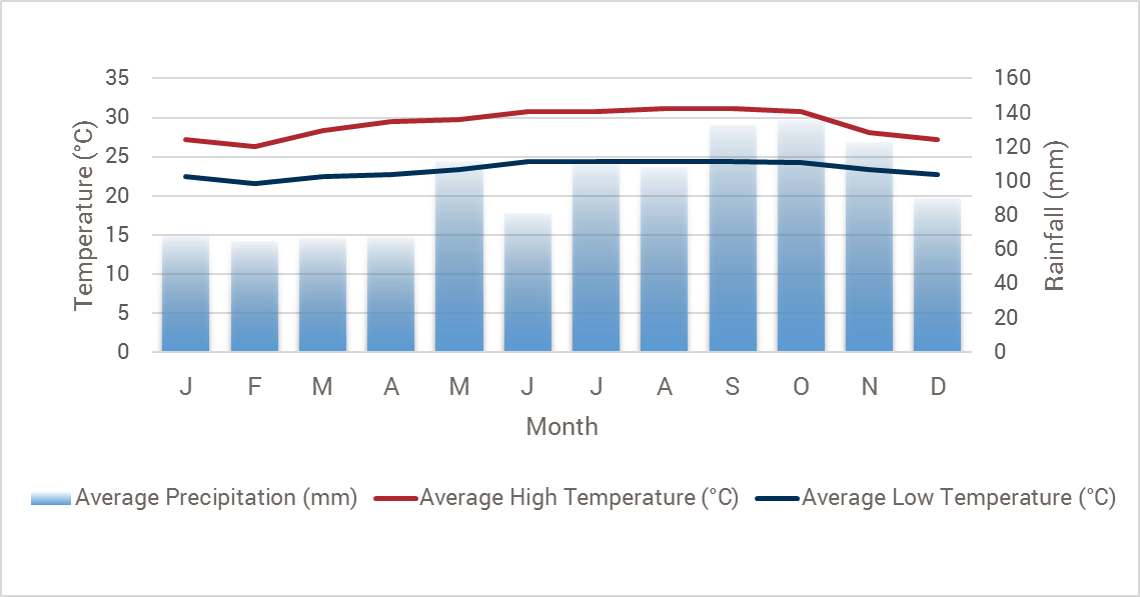 MAP FOR ST KITTS AND NEVIS
MEDICATIONS & VACCINATIONS FOR ST KITTS AND NEVIS
St. Kitts and Nevis experiences occasional cases of mosquito-borne Zika Virus and Dengue Fever. While only a moderate risk here, we suggest you consult your local health practitioner ahead of your trip to St. Kitts and Nevis, as neither viral illness can be vaccinated against and pregnant women in particular are at great risk. Anyone visiting the islands should practice vigilant mosquito bite avoidance by taking the usual precautions: avoid heavily infested areas, always protect yourself with a good DEET insect repellent, and cover any exposed skin with loose clothing when mosquitoes are out. For more information about these viruses and other travel health advice ahead of your holiday to St. Kitts and Nevis, please visit the
NHS's Fit for Travel
website as well as that of
The Center for Disease Control & Prevention.
The Medical Advisory Service for Travellers Abroad (MASTA)
can also give you health tips to aid you in preparation for your trip
TIPPING IN ST KITTS AND NEVIS
In most instances, a 10% service charge will automatically be added to your bills in St. Kitts and Nevis. You are welcome to add 5% - 10% more should you feel the waitstaff earned it, as what is included in the bill does not go directly to your server but is shared jointly amongst staff. If your restaurant bill does not include a service charge then leave a gratuity at your discretion. When it comes to hotel staff in St. Kitts and Nevis, should you be satisfied with the service then leave $3- $4 per day for housekeeping, give $1 per bag for your porter, and taxi drivers (who often double up as tour guides) can be tipped 10 - 15% of their fee.
GET CONNECTED
ELECTRICAL SUPPLY
You will find that all American plugs and appliances work in St. Kitts and Nevis, their sockets being 230v, 60Hz and taking the standard US flat two-pin plug type. For non-US appliances you will need an adaptor and more than likely a transformer, which your hotel will likely be able to provide.

MOBILE / INTERNET CONNECTIVITY
Mobile phone signals in St. Kitts and Nevis are average, and certainly costly to use if you are making calls with your foreign network provider. Try and secure a roaming data package from your mobile phone company ahead of your trip. If they do not provide one for St. Kitts and Nevis then - assuming your cell phone is unlocked - we recommend you buy a local SIM card if you plan to use your phone a great deal. Hotels in St. Kitts and Nevis do provide WiFi to its customers and this is an alternative, free way to connect. We do always advise however that you check first for any charges with establishments before using their internet access.
RECOMMENDED READING
Out of Crowded Vagueness by Brian Doyle
A History of St. Kitts: The Sweet Trade by Vince Hubbard
Caribbean Migrants: St. Kitts and Nevis by Bonham C. Richardson
Swords, Ships & Sugar: History of Nevis by Vincent K. Hubbard
Sweeter than Dreams by Olga Bicos
The Reef by Nora Roberts