In Austria's cultured cities of Vienna and Salzburg, where art, music and café society are very much to the fore, you're never far from stunning alpine scenery. Combine the urban delights of palaces turned museums, mulled-wine-scented Advent markets and nights at the opera with out-of-town jaunts to the slopes for superb skiing in winter and cobweb-clearing walks in the warmer months.
VIENNA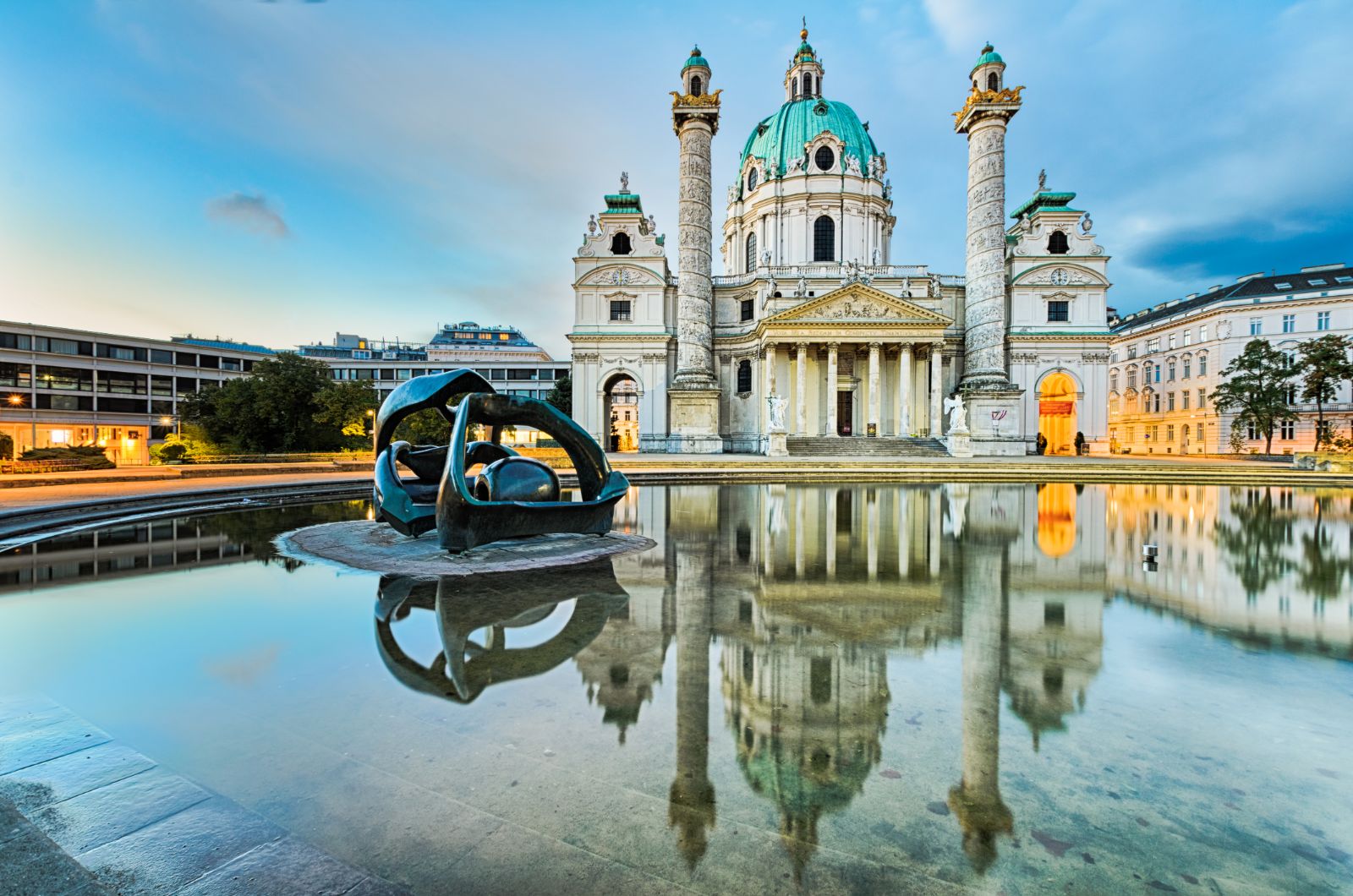 Austria's engaging capital on the banks of the Danube River is brim full of monumental architecture, the legacy of its centuries at the heart of a once-mighty empire. Its richly ornamented royal palaces groan with artistic treasures, notably in the Belvedere – one of the earliest public galleries – where Gustav Klimt's The Kiss is the main attraction. There's more magnificence in world-class museums such as the Kunsthistorisches, whose impressive collection of Old Masters includes a swathe of works by Pieter Brueghel the Elder. Wander the historic streets of the Inner City over which the fabulous Gothic cathedral, Stephansdom, keeps vigil. Then discover another side of Viennese life with a slice of Sachertorte in the snug interior of an old-world coffee house – especially inviting in winter – or an ice-cold drink at a shady outdoor café table in Museumsquartier, a cultural complex in the former imperial stables. Take to the water for a voyage along the Danube to Wachau's vineyards and monasteries, or catch two very different performances: at the celebrated Spanish Riding School and the just-as-famous Opera House. Opposite the latter, the opulent Hotel Sacher Wien is a suitably luxurious bolthole in an impeccable location.
BACK TO TOP
SALZBURG
Framed by the snow-dusted peaks of north-central Austria, Salzburg's dome-and-spire-studded skyline has a fairytale charm. Appreciate it in all its glory from the Mönchsberg, the rocky outcrop that looms over the city. The funicular at one end zips visitors up to the sprawling medieval Hohensalzburg fortress and palace; the lift at the light-filled modern art museum (with cool restaurant) at the other leads back down to the cobbled lanes of the UNESCO-listed Old Town beside the Salzach River. Dive into tucked-away arcades in search of boutiques selling dirndls, traditional remedies or handmade Christmas decorations, pause at the house where Wolfgang Amadeus Mozart was born and taste your way around a monastic bakery, wood-panelled cafés and an inn where Charlemagne once dined. Salzburg prides itself on its reputation for music. There are chamber concerts in the gilded Marble Hall of Mirabell Palace, a festival of opera and classical works every summer that attracts the world's best artists, and even the surprisingly sophisticated Marionette Theatre performs The Marriage of Figaro (as well as The Sound of Music, which was filmed here). Stay at the Hotel Sacher Salzburg, a wonderful poised riverside retreat on the edge of the Old Town.