The
Czech Republic
is an historic jewel crammed full of culture, history, medieval towns and magnificent castles in the very heart of Europe. The Red Savannah destination professionals have expert knowledge about this popular country and have created this travel guide, packed full of tips and useful information, to help you plan a luxury holiday of a lifetime.
CZECH REPUBLIC TRAVEL ADVICE: WEATHER
The Czech Republic has a temperate climate, with cool to warm weather from May through to September where showers and thunderstorms are common, and then cold from October through to February where snow is possible. Temperatures begin to rise in March and April.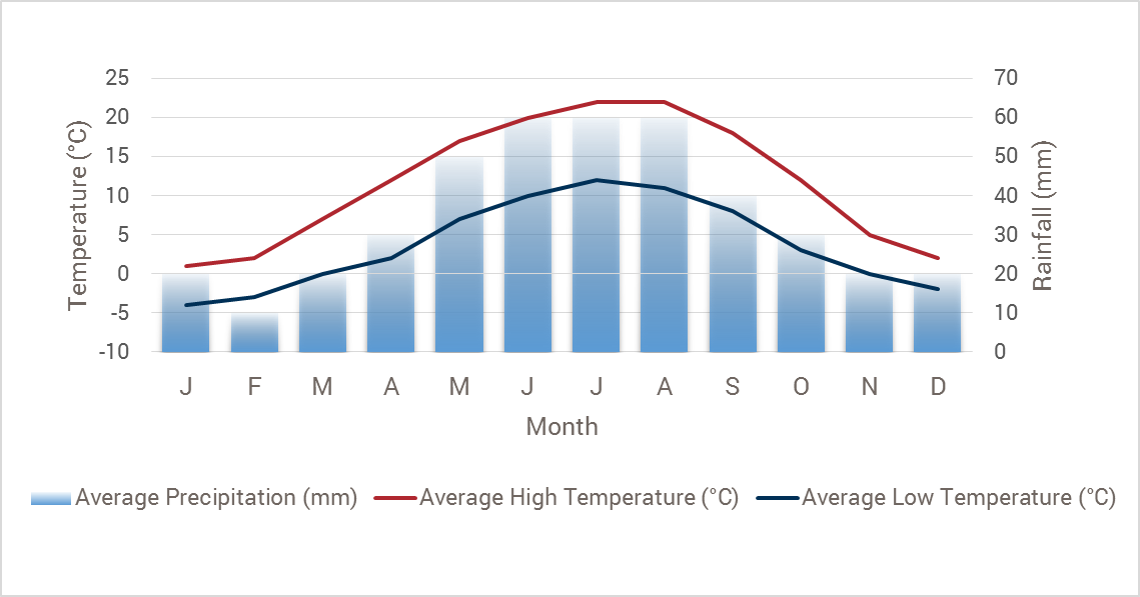 MAP OF THE CZECH REPUBLIC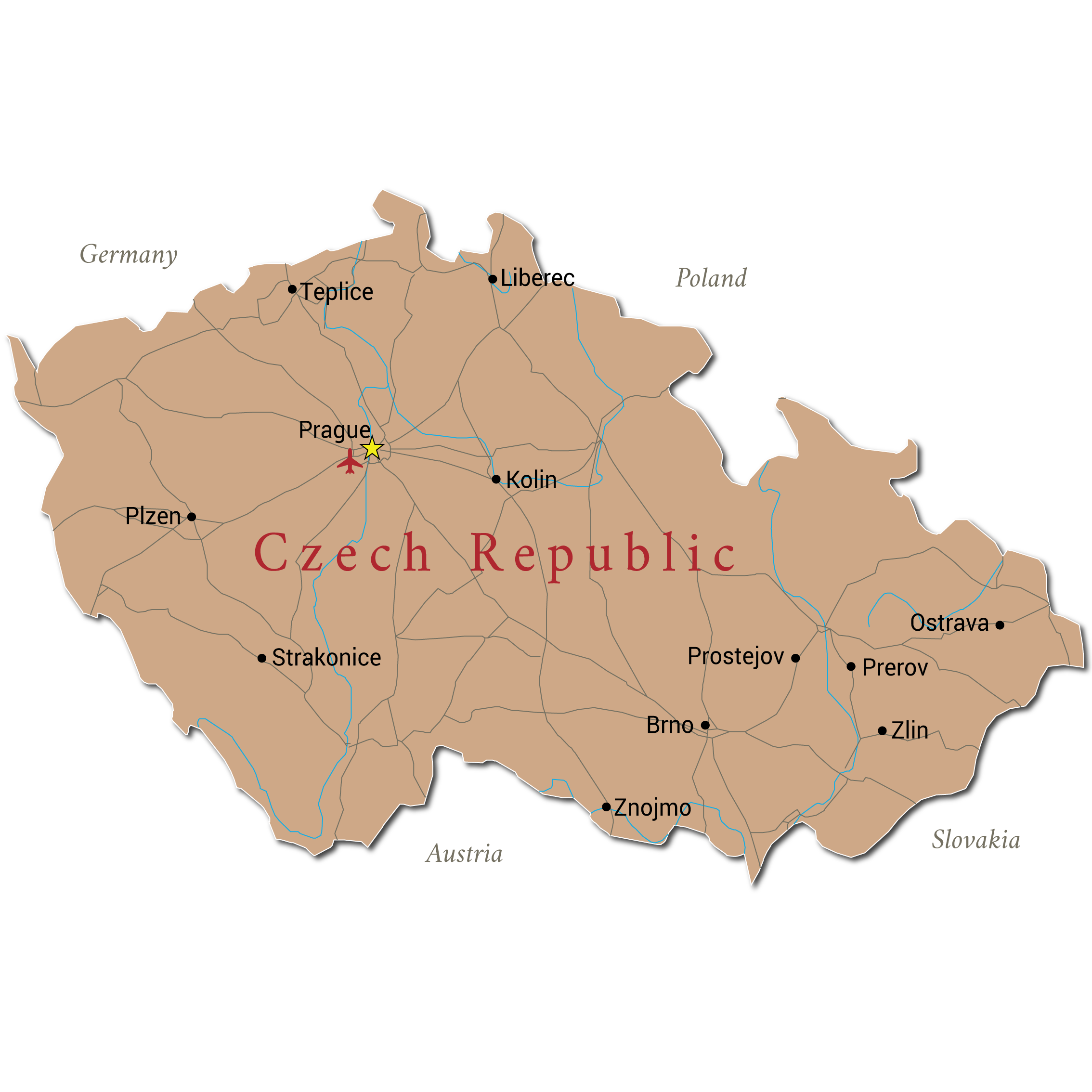 MEDICATIONS & VACCINATIONS
We recommend checking with your doctor or a travel clinic before travelling to the Czech Republic to make sure that you have taken all the necessary health precautions. You might also like to visit the NHS's Fit for Travel website which is a good source of travel advice as well as contacting the Medical Advisory Service for Travellers Abroad (MASTA). Take any medications you require with you in their original containers, clearly labelled. Taking a signed, dated letter from your doctor describing all medical conditions and medications is a good idea.
PASSPORTS & VISAS FOR THE CZECH REPUBLIC
Your passport needs to be valid for the length of your stay if you are an EU citizen. All other nationals must hold a passport which is valid for at least six months after departure from the Czech Republic. EU nationals do not need a visa to enter the Czech Republic. American, Canadian and Australian passport holders may stay for up to 90 days without a visa.
TIPPING IN THE CZECH REPUBLIC
Tipping in the Czech Republic is sometimes expected, but should only be given if you feel the service received is good. Generally 10% is considered an acceptable amount to tip for restaurants and taxi drivers. In some instances, a service charge may be automatically added to your bill, or the bill may be rounded up to the nearest koruna. Please note that in restaurants, you should never leave the money sitting on the table.
TRAVEL INSURANCE
It is necessary to take out travel insurance if you do not already have a policy in place. Ensure that you have cover for loss of personal effects and a high level of cover for medical expenses and repatriation if necessary. Please be aware that taking out travel insurance is a condition of travel with Red Savannah.
CZECH REPUBLIC MONEY
The currency for the Czech Republic is the Czech koruna (CZK), 20 CZK = 1 US dollar. Although a part of the EU, the euro is not widely accepted as a form of payment throughout the country. In rare instances where it is accepted, be aware that the exchange rate may be unfavourable in an attempt to deter payments in euros. ATMs are easily available in Prague and other large towns throughout the Czech Republic, and any money exchanges should be conducted in a bank. Should you wish to use a money exchange office, do so with care, as many may target tourists resulting in you paying higher commission or getting a poor rate. It is a good idea to advise your bank that you are travelling to the Czech Republic, as it is not unknown for banks to freeze customer's cards after one or two foreign transactions in order to prevent fraud.
GET CONNECTED
ELECTRICAL SUPPLY
As in most of continental Europe, the electricity supply is 230v. Electrical sockets take standard European two-pin plugs.


MOBILE PHONES & BATTERY CHARGERS
Make sure that all mobile and electronic devices are fully charged before arriving at the airport as you may be asked to turn them on. Uncharged electronic devices will not be allowed on the plane. As local rules differ from country to country it is safer to pack your battery charger(s) in your hold luggage rather than your hand luggage.
COMMUNICATIONS / INTERNET CONNECTIVITY
Cellular coverage in the Czech Republic is very good. Internet access is widely available. Most hotels, and even some trams offer free Wi-Fi but do be sure to check before using.
CZECH REPUBLIC RECOMMENDED READING
Magic Prague by Angelo Mario Ripellino
The Unbearable Lightness of Being by Milan Kundera
The Trial by Franz Kafka
The Good Soldier Švejk by Jaroslav Hašek
The Secret Miracle by Jorge Luis Borges
Gottland by Mariusz Szczygiel