Providing a heady blend of thrilling wildlife encounters and serene landscapes that range from forest-clad hills to acacia-dotted plains, a safari in Kenya is the stuff that dreams are made of. It's a case of 'once seen, never forgotten', so it's not surprising that globe-trotting parents who have, perhaps, honeymooned in a wildly romantic bush camp will want to return with their children to show them the places behind their favourite wildlife documentaries.
For them, the thorny question is: what is the best age to go on your first safari, and how young is too young? The answers to both can vary, depending on the individual child and the places you would like to go. As a guide, we recommend eight or so as the optimum age to start, though if you have a wildlife-mad seven-year-old who's happy and able to sit still on game drives and be quiet when necessary, you'll be fine. For a host of reasons from safety to ambience, some camps are adult-only while others have a minimum age, and the same applies to activities. Others, though, enthusiastically cater to children from pre-schoolers to teenagers, with activity programmes that go from story-telling sessions in camp to mountain biking trips. We've picked some of the best lodges and camps for a fabulous Kenya family safari.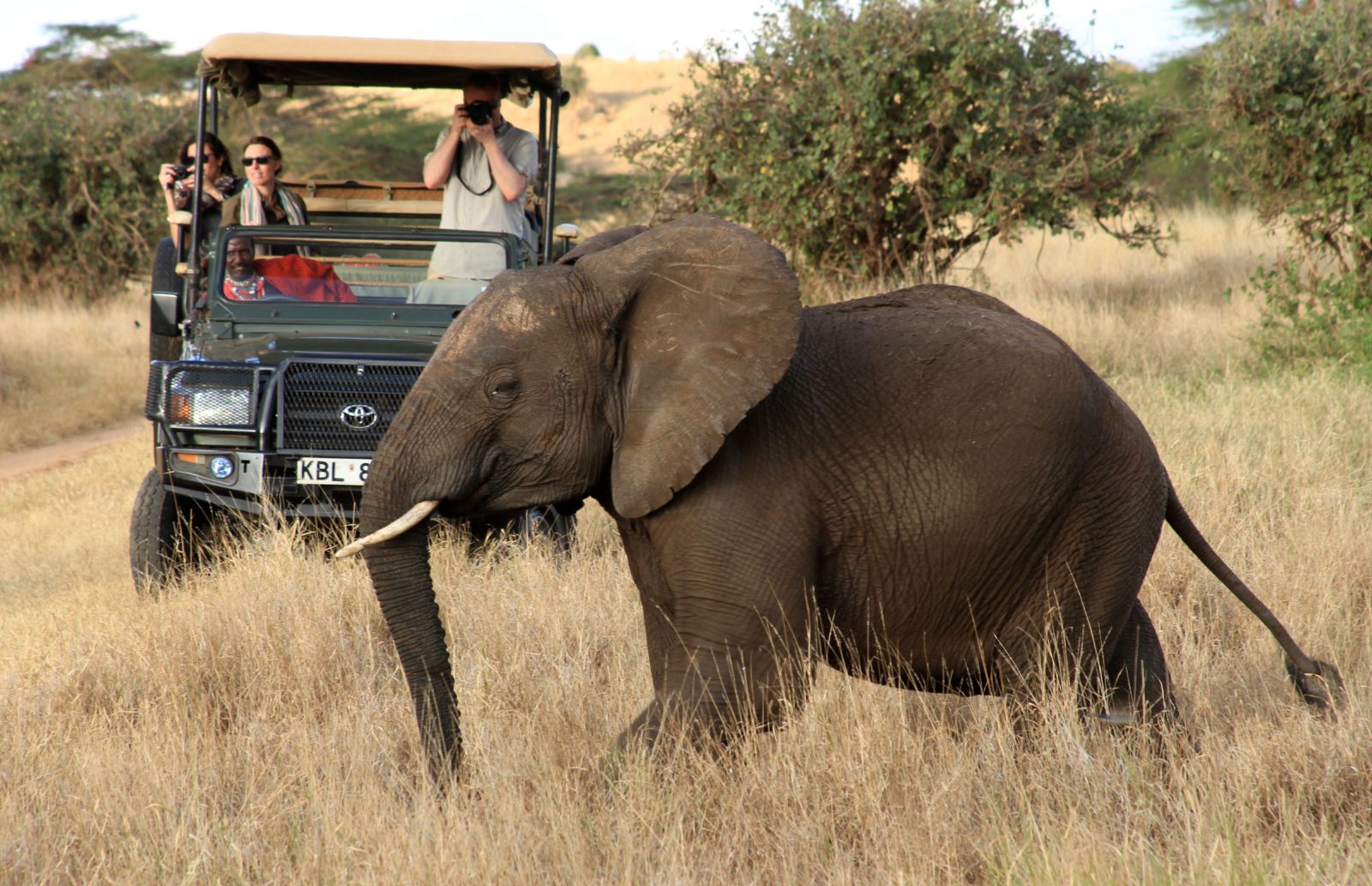 In a spectacular corner of the UNESCO-listed Lewa Wildlife Conservancy in northern Kenya, Lewa Wilderness has all the ingredients for a memorable holiday for all ages. At its core is the glorious thatched homestead with a 100-year history, wrapped in densely planted grounds teeming with birds. A short stroll from its characterful library, verandah and dining terrace, you'll find the three guest cottages (there are nine in total) that will most appeal to families, with two bedrooms and a sitting room to spread out in.
Younger children will have fun just running around on the endless lawns, but there's an impressive list of more organised activities. On game drives by electric 4x4, you have a good chance of seeing endangered white and black rhinos, among many other iconic species, or you could walk the trails with a Maasai guide for an insight into the smaller creatures that live here. If the children are too young for horseback, camel or biplane safaris, they can keep busy with pony rides, crab fishing and Maasai games. Nearby Ndare Forest has canopy walks among 200-year-old indigenous trees and sheltered swimming holes carved out by waterfalls, or you might want to spend a day in a local village. READ MORE >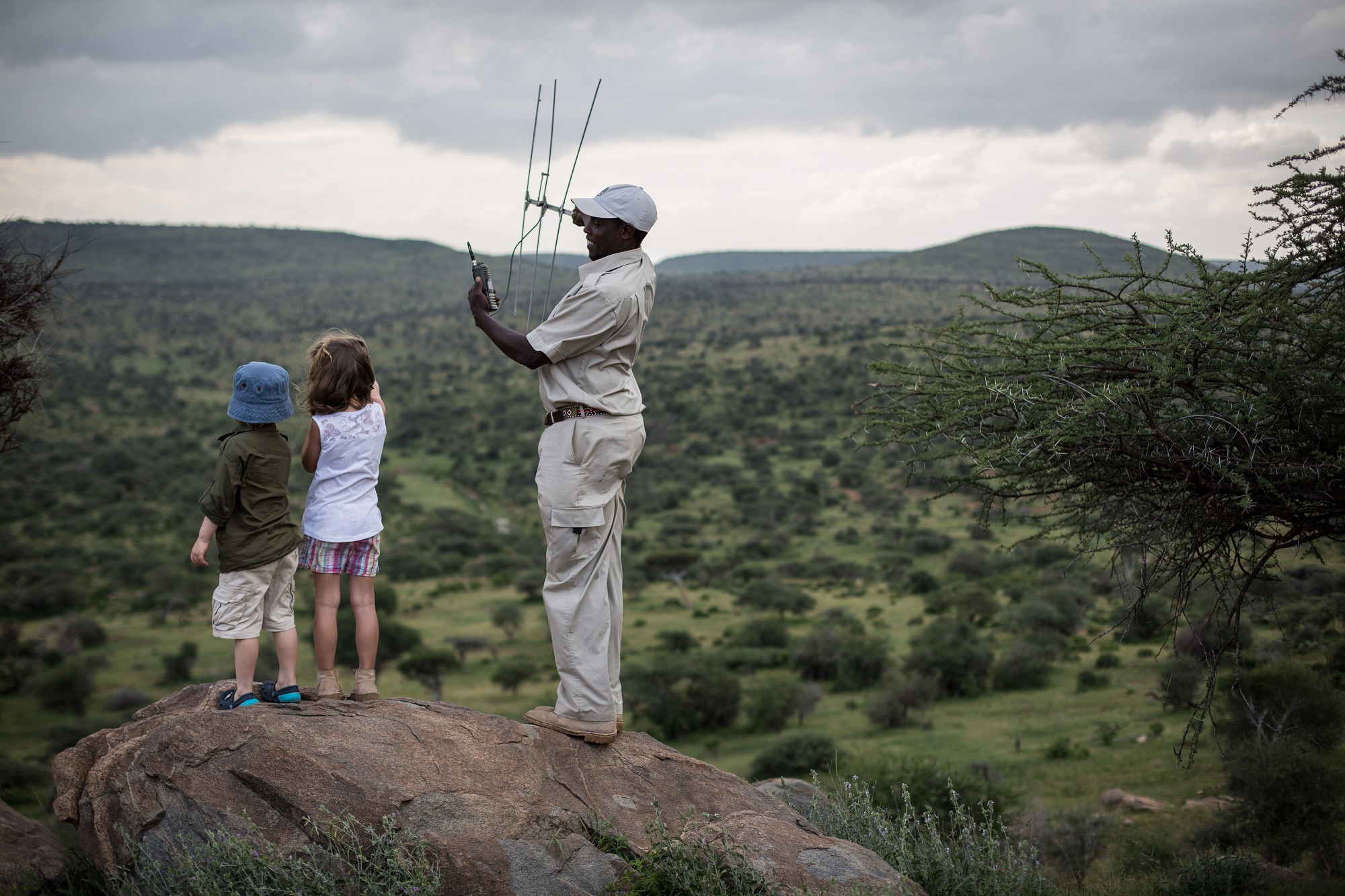 High on the edge of an escarpment, with panoramic views of Mount Kenya and the plains of Laikipia, Loisaba Tented Camp is a child-friendly retreat in a private conservancy that's home to rare Grevy's zebra, wild dogs and plenty of big cats. Its 12 generously proportioned, traditionally styled safari tents include three pairs just for families, connected by a wooden walkway, giving parents a grown-up space to retreat to.
If you can tear yourself away from the infinity pool, from where you can see for miles across the unspoiled wilderness, there's no shortage of things to do. Game drives by customised Land Rover are complemented by bush walks with a guide and ranger, treks on horseback or a camel and mountain-biking tours. If your offspring like dogs, they'll be excited to meet Nanyokie and Memusi, two crucial members of the anti-poaching team, while a village visit will provide an insight into the way of life in this tucked-away region. For older families, though, nothing can eclipse the thrill of a night under the African sky in an open-air four-poster Star Bed, with the gentle grunts of hippos from the lake below to lull you to sleep. READ MORE >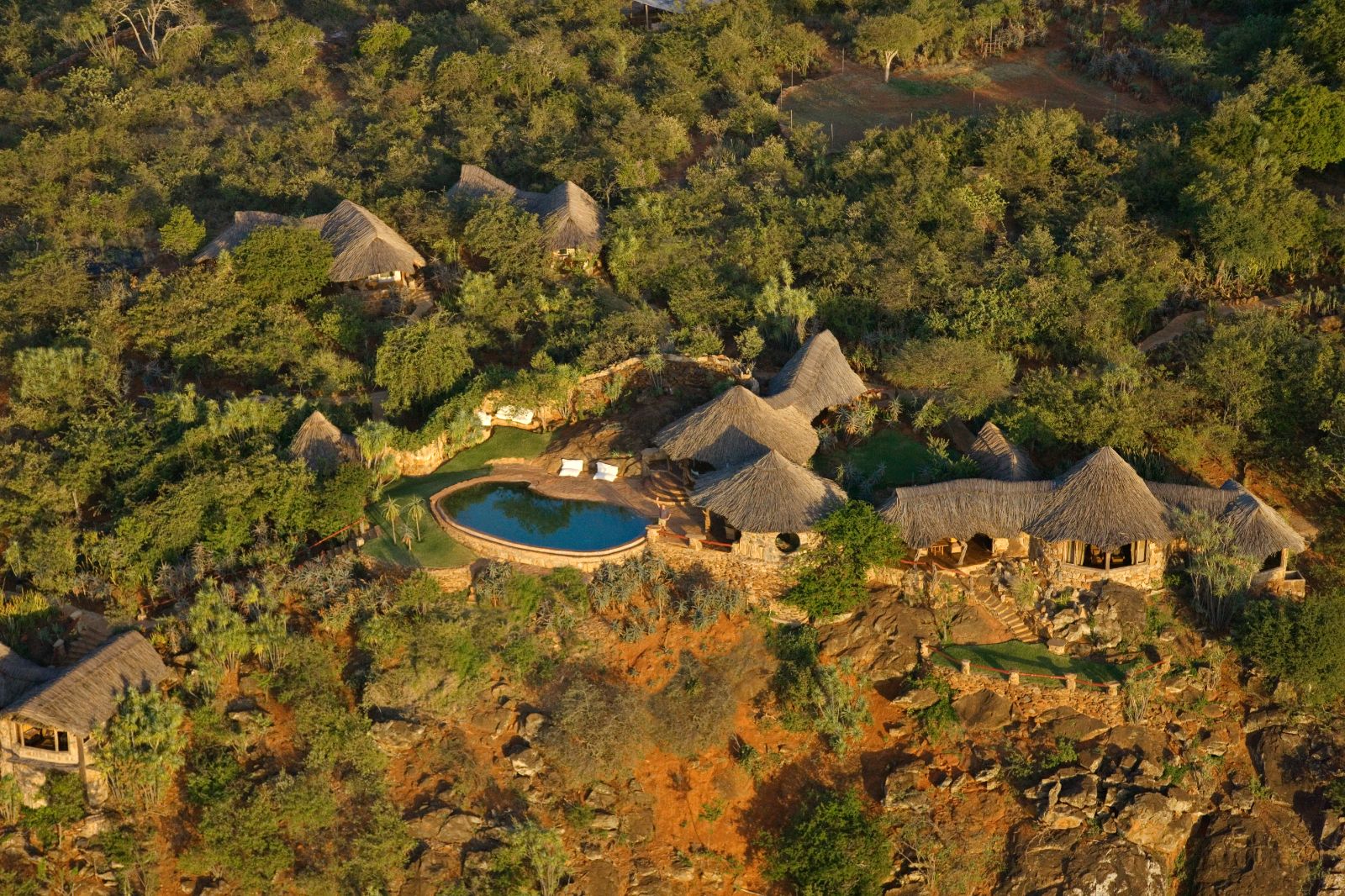 Perched on a cliff, with breathtaking views across the rugged Laikipia plateau north of Mount Kenya, Ol Malo is set on a working ranch that's been in the same family for almost half a century. From the warm service to the way the children will be gently roped into daily life – collecting eggs, making a fuss of the friendly farm dogs – It feels more like a home than a hotel. And that is the case whether you're in one of the four Lodge airy suites or have rented all or part of the equally inviting six-bedroom House.
This remote 5,000-acre tract of land is in the heart of Samburuland, something that is reflected in both the décor and the teenager-friendly activities. The made-to-measure options – there's a refreshing lack of strict timetables – cover all the bases. There are not-so-standard wildlife-spotting expeditions, where you travel on horseback, by mountain bike, on foot or even on the back of a camel, though safari vehicles are available, too. If fly camping or heli-rides above the flamingos on Lake Logipi don't appeal, there are immersive Samburu-led experiences such as spear-throwing with the warriors, beading workshops with the women and the chance to learn some traditional cooking techniques. READ MORE >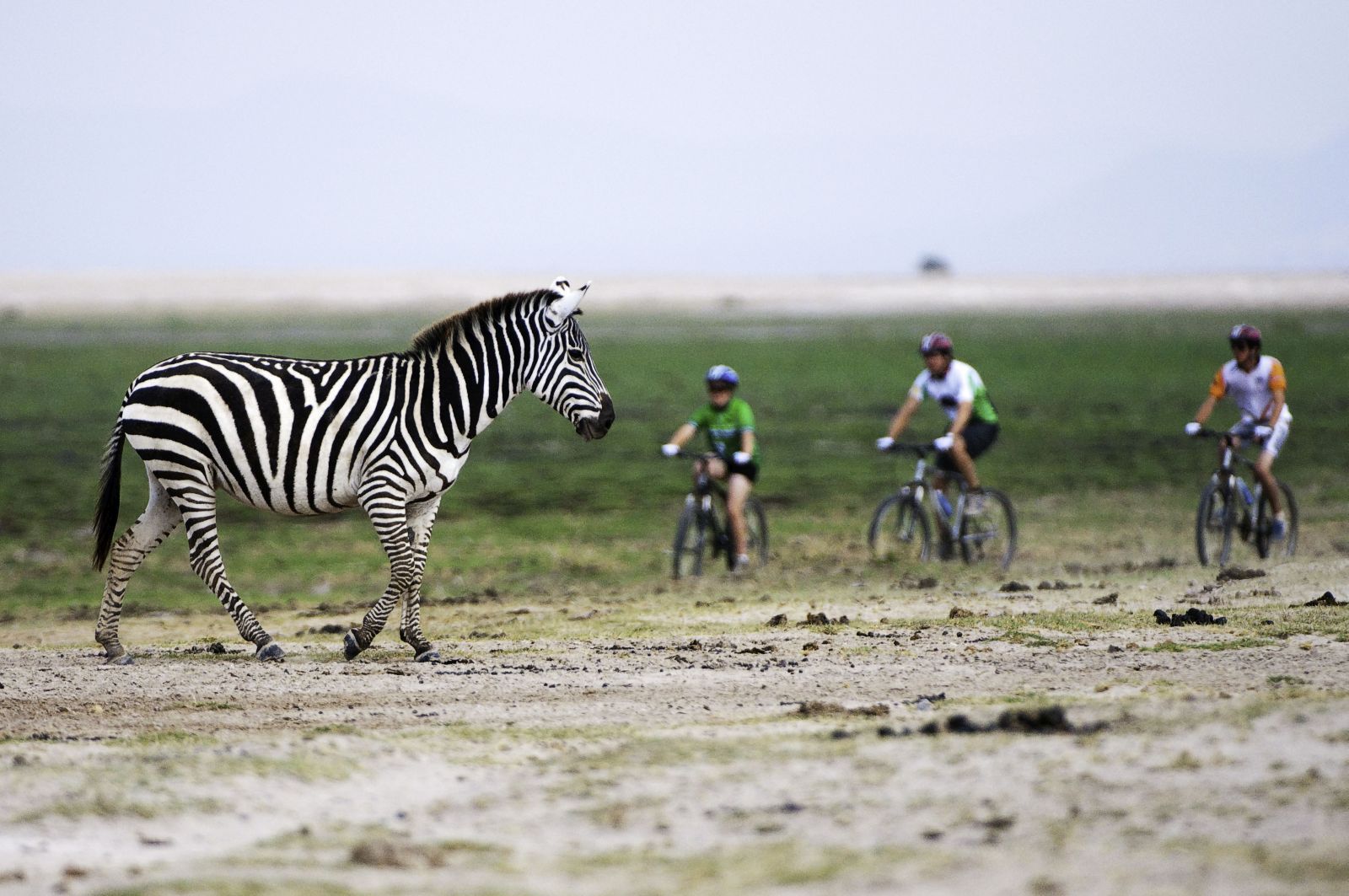 Ol Donyo has a verdant setting on a Maasai-owned private concession in the Chyulu Hills, with distant views of Mount Kilimanjaro and the national parks of Amboseli and Tsavo East almost on the doorstep. The thatched roofs of its nine designer-rustic suites, one of which is a two-bedroom option for families, merge almost seamlessly into the wooded landscape. There's a focus on collaborative conservation, and the impressive roster of included activities has been curated to celebrate both the culture of the local Maasai and the richness of the wildlife.
There's a sunken hide by the waterhole where you can spend the whole day, and the night as well if you want, along with open-vehicle game drives and guided safaris on foot, horseback and by mountain bike, which will particularly appeal to thrill-seeking teenagers. Children (five years minimum) have their own Young Explorers programme, so they can learn about becoming a Conservation Ambassador, how to recognise animal tracks and how to say a few words in the local Setswana or Kiswahili languages. Community encounters such as visits to a nearby village will broaden everyone's mind, while the gourmet cuisine of this Relais & Châteaux property threatens to do the same to waistlines. READ MORE >