By George Morgan-Grenville
There is still an indefinable magic about Cairo. Quite possibly because of its 5,000 year old history or maybe because it's a city that literally never sleeps. It is also a place of which no one seems to know the population size – some say 18 million whilst others solemnly assure you that is 25 million. Perhaps it makes no difference – the streets have always been clogged and donkeys still vie with Mercedes' weaving between smelly old buses belching out diesel fumes. This is a place where one can literally feel the heart of the city pulsating through your body with the ever present call to prayer, interspersed with the pointless beep-beeping of drivers irritated by their fellow countrymen's irresponsible driving.
But once in the city, it is impossible not to find the friendliness of the Egyptians completely infectious. It is a society that thrives on gossip and everyone wants a chat, sometimes to ask for your opinion on Egypt and sometimes to impart their view on the current situation in the Middle East, and this is a place where everyone has a viewpoint. In fact, one could spend 48 hours in a cafe and never find a shortage of people willing to engage in conversation.
But 48 hours is all the time I have and I want to make the most of it. Cairo is only four and a half hours from London and there are few places equally nearby where the contrast in weather is so pronounced. A typical late February day is like a summer's day in England with temperatures in the mid-late twenties and clear blue skies (traffic smog aside).
Where to Stay in Cairo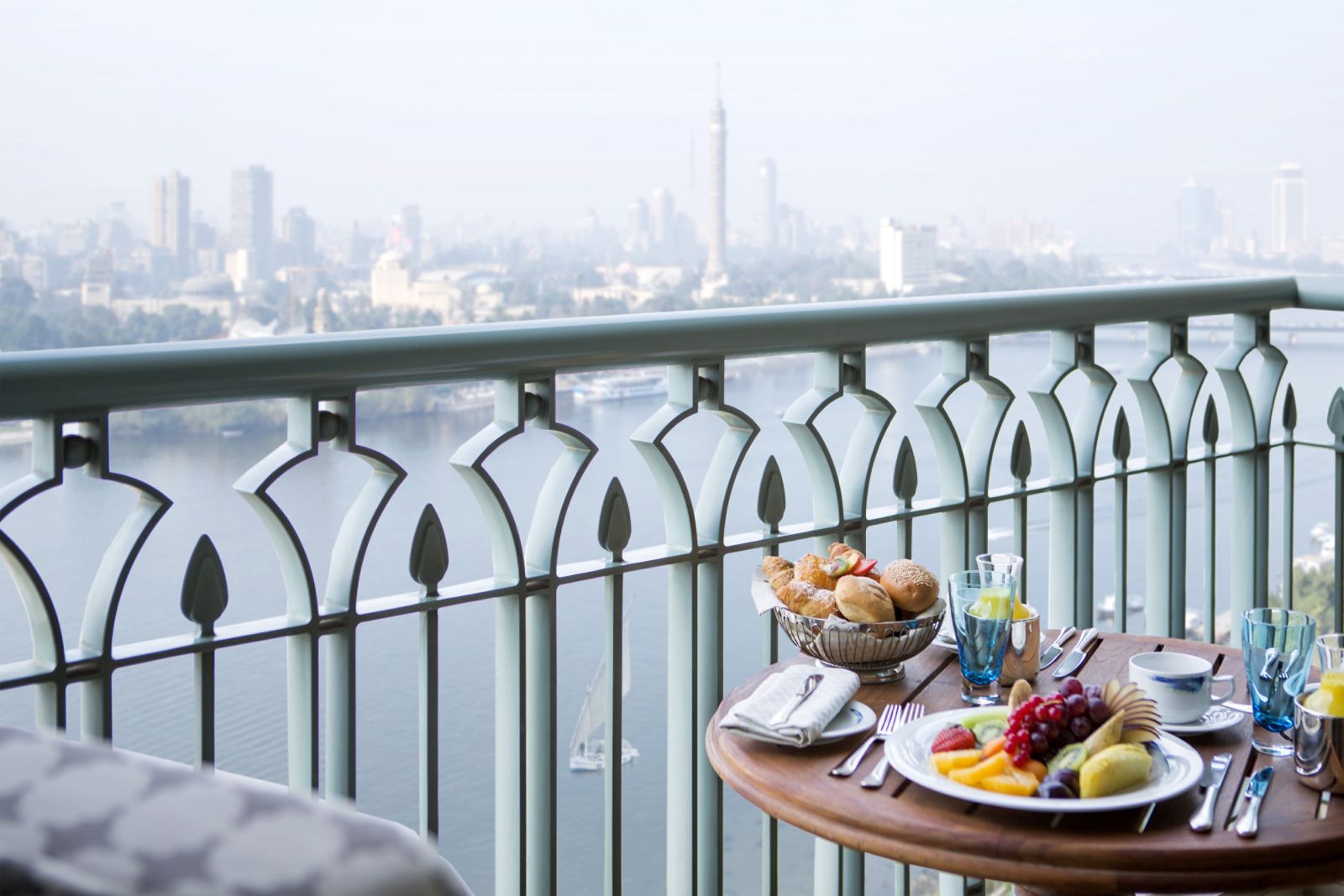 I opt for the delightful Four Seasons Nile Plaza, unequivocally the best hotel in Cairo with service to match. With a large pool, gym, spa and eight restaurants, one is spoilt for choice. There is a VIP staying on the same floor as me and a bevy of black-clad bodyguards keep watch. Once I've passed them several times on my way to the lift, they relax, smile and saluting smartly say 'Hello Mister…..you very welcome…have a good day!' I love Egypt – imagine that happening in a London or New York hotel. Sightseeing is not easy in Cairo and a certain amount of patience is required due to traffic. The key is not to plan too much and to take whatever time one needs. Better to do fewer things properly than rush everything. The Egyptian Museum (shortly to be replaced by the brand spanking new Grand Museum) is a must, housing both extraordinary pharaonic statues but also over 1,400 items from the tomb of Tut-Ankh-Amun including the priceless gold funeral mask. The boy king at 9 years old, he ruled until he was 19, almost certainly murdered by his High Priest. Among the artefacts are fascinating photographs of the tomb, exactly as it was when first discovered by Howard Carter in 1922. The new museum is on an altogether grander scale and will be exhibiting over 4,000 King Tut exhibits.
Must-See Sights In Cairo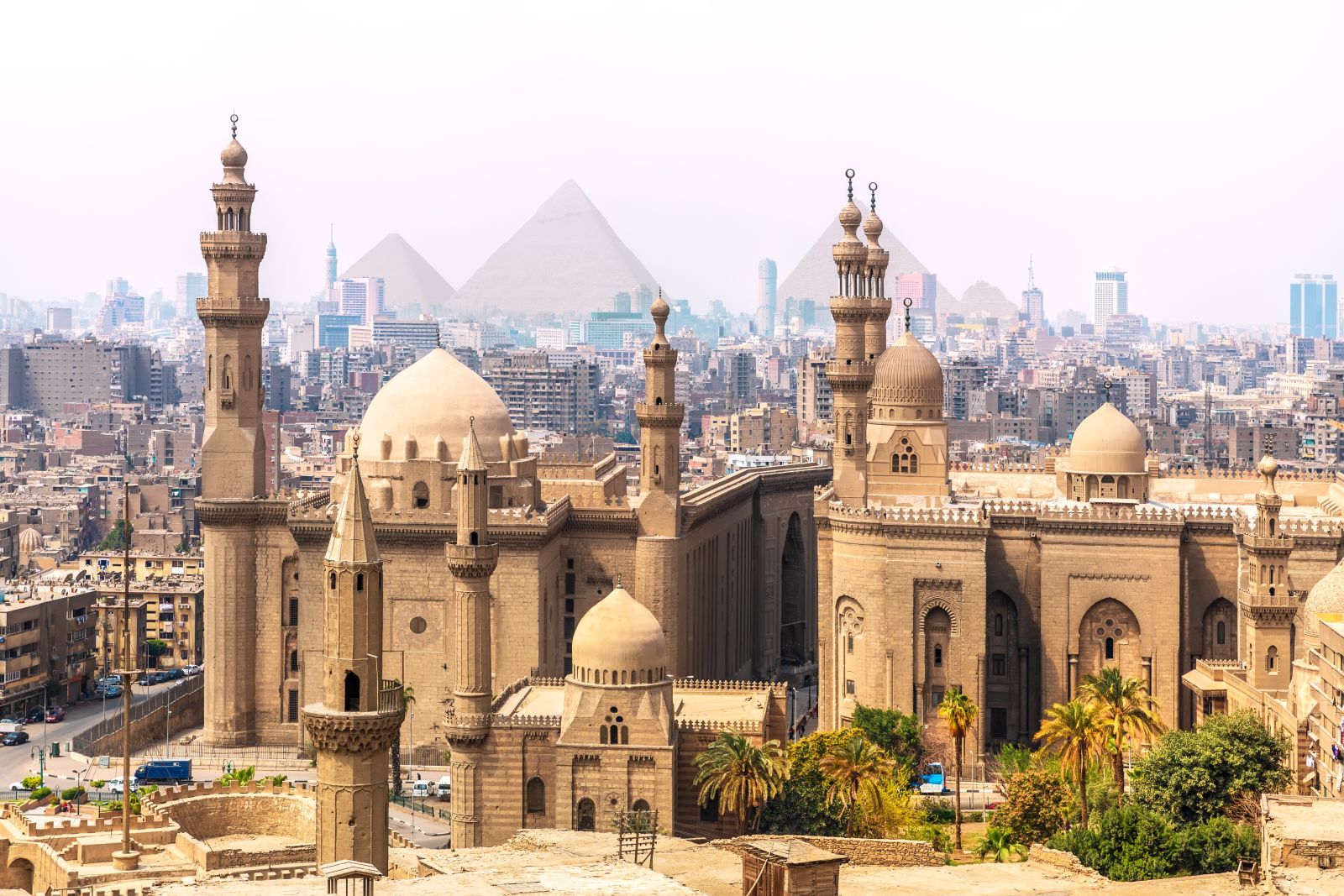 Old (Coptic) Cairo is a must. Starting with the Church of Abu Serga, the oldest Coptic church in Egypt dating back to the 5th century A.D. It owes its fame to the fact it was built upon the crypt of the Holy Family where they stayed after fleeing Palestine and King Herod's persecution. Due to extensive draining works, it is now possible to venture down into the crypt itself.
The 'Hanging Church', is another ancient building deriving its name from its extraordinary position atop the southern tower of the old Babylon fortress, where its nave is suspended above the passageway below. It is also quite probably the first church built in 'Basilica' style during the patriarchate of Isaac (690-92).
Situated behind the Hanging Church is the Synagogue of Ben Ezra, originally named El-Shamieen Church. The Synagogue once had an old copy of the Old Testament, said to have been written by Ezra the Prophet (Al-Azir). It is also believed to be the site where Moses was found in his crib.
Moving onto Islamic Cairo, it is possible to visit the Sultan Hassan Mosque, one of the largest mosques in the world, constructed in 1356, measuring 500 feet in length and covering a massive area with its tallest minaret almost 225 feet in height.
And of course, lunch in the exotic Naguib Mahfouz cafe in the Khan el Khalili bazaar. The bazaar itself, still an exotic maze of alleys selling every knick-knack under the sun has not gone through the revolution unscathed. It seems smaller now, less frenetic and the salesmen somehow less aggressive than in days of old. Clearly every visitor is a precious commodity. And afterwards, a glass of mint tea in the ancient El Fishawy cafe.
But it's the great pyramids themselves that never fail to inspire awe. It is said that the Pyramid of Cheops, completed in 2560 BC, could provide enough building blocks to build a wall right the way around France. Ignoring the plethora of locals selling post cards and offering camel or horse rides, one has to walk out into the desert and see the pyramids from a distance….and only then can one marvel at the sophistication and construction techniques employed almost 5,000 years ago.
And when the sightseeing is done for the day, one has the night to look forward to. There is no shortage of superb restaurants in Egypt, both in and outside the hotels. I always plump for Sequoia, a delightful place, with a crushingly cool vibe right beside the Nile. Great food (Lebanese), great service and no tourists, just a refreshingly lively bunch of locals and diplomats. And with the devaluation of the Egyptian pound, where in Europe could one enjoy a delicious dinner for four including wine for about £70.
So next time you have a long weekend and feel like doing something different, why not give Cairo a try? Go with the right spirit and you won't regret it for one minute. The 2011 revolution nearly destroyed this marvellous country, but thankfully it didn't and now it seems, they are back on their feet.
For more information about planning or booking a luxury holiday to Egypt, speak to our Africa specialist on +44 1242 787 825.