For many, the opportunity to climb Mount Kilimanjaro, the tallest mountain in Africa, features firmly on the bucket list, albeit something of a daunting one. And, while embarking on a challenge of this nature always involves a good degree of planning and preparation, arranging your adventure through a high-quality operator will ensure that you select the best possible route for your fitness level, and the best possible support along the way.
WHICH ROUTE TO TAKE?
There are seven individual routes for those seeking to scale the three-coned volcanic summit of Kilimanjaro. Your destination specialist will discuss these options with you to give you more of an idea of what to expect, but we particularly favour the seven-day Machame Route due to its more gentle acclimatisation process. This route also offers the greatest variety of scenery from arid desert, high-altitude forests and striking glaciers.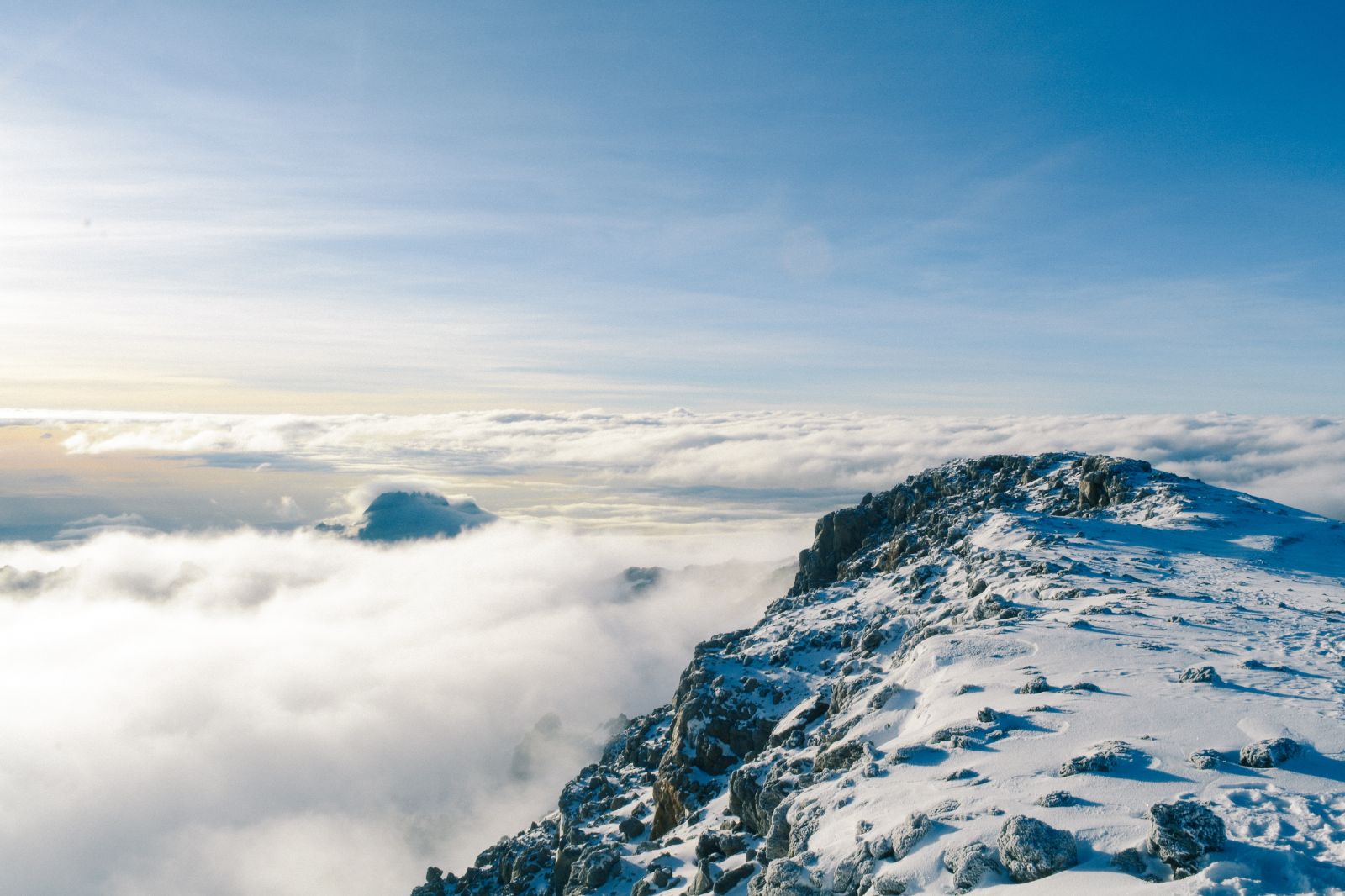 WHAT IS THE BEST TIME OF YEAR TO CLIMB MOUNT KILIMANJARO?
Though the national park is open year-round, the best time of year to climb Mount Kilimanjaro is during one of the milder, drier seasons. These generally fall between January and March, and August and September (the latter being the busiest season on the trails).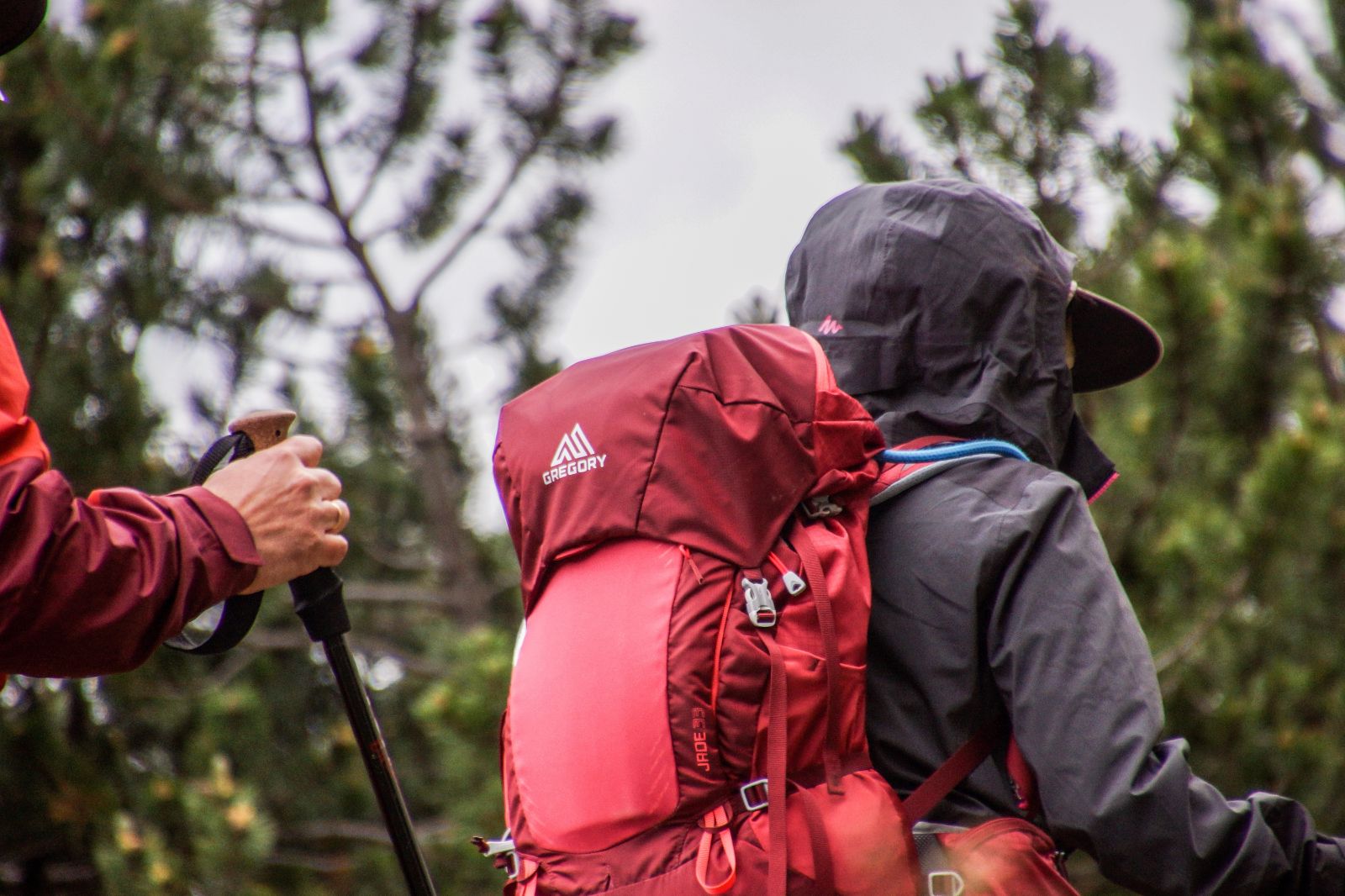 HOW TO PREPARE FOR CLIMBING MOUNT KILIMANJARO
The summit of Mount Kilimanjaro towers at 5895 metres above sea level (over 19,000 feet) and, even when following the Machame Route, a good degree of preparation is essential. Whilst the effects of the high altitude can strike climbers no matter what their fitness level, embarking on a physical training programme (the earlier the better) is the best way to prepare your entire body for the rigours of the trek. In addition to working on your general fitness at the gym, going on a series of hikes in the months running up to your climb is highly recommended. Hiking with a backpack containing your essential daily items is also recommended in the latter stages, as you will notice the additional weight and this will help you prepare.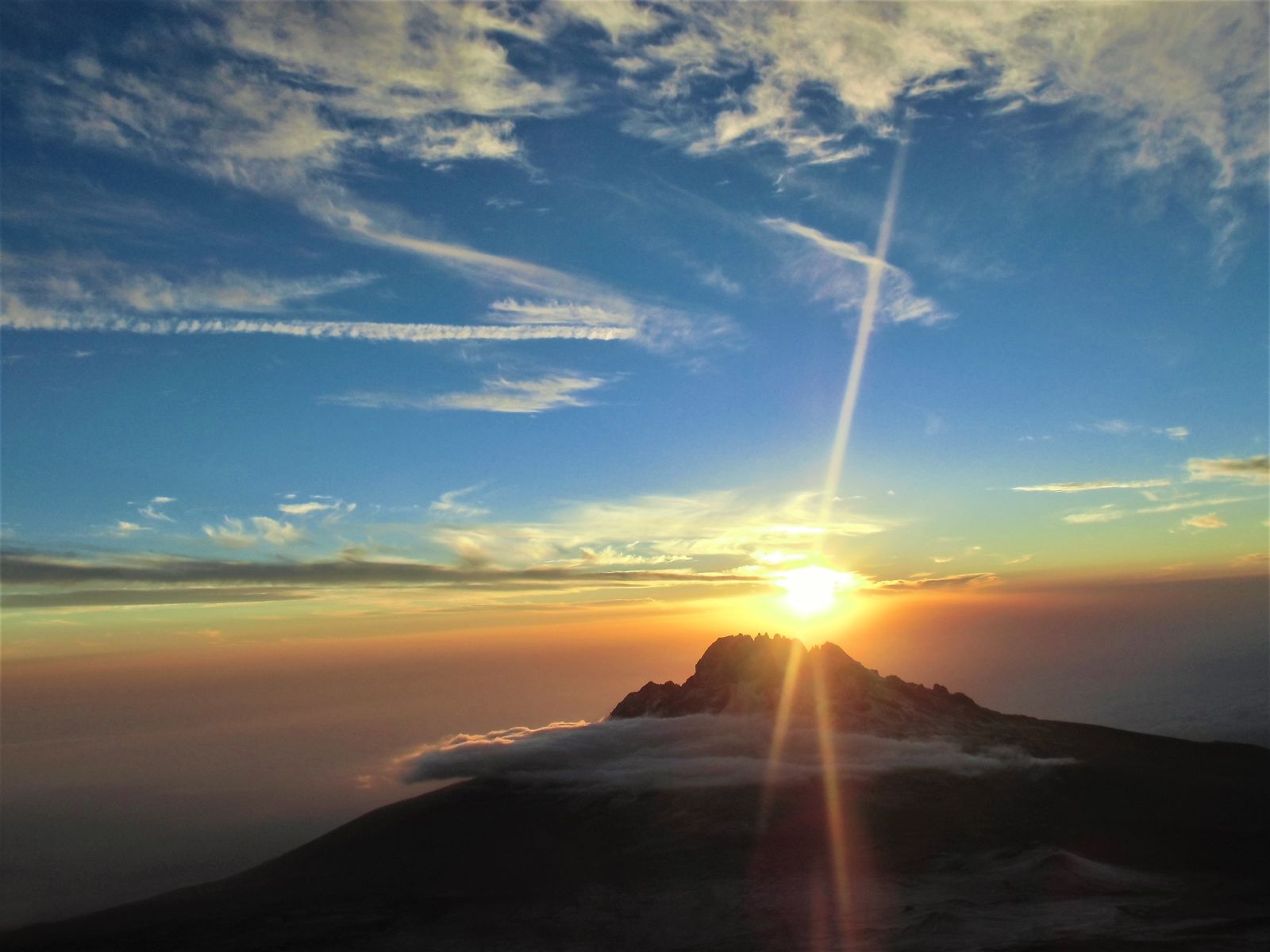 WHAT TO PACK FOR A MOUNT KILIMANJARO CLIMB
General
Though the proposed kit list can at first seem extensive, returning travellers always report being relieved that they made the full investment. Obtaining clothing and equipment from specialist outdoor operators is also something our returning clients express relief in having done; the physical impact of the trek will be demanding enough without additional pain and discomfort caused by poor-quality equipment or footwear.
Luggage & porters
On all climbs arranged by Red Savannah, your main bag and sleeping bag will be carried ahead by your porters. This leaves you with just a day pack to carry during your walking each day, carrying essentials such as additional layers, hat, gloves, sun screen, water bottle, gloves, camera and snacks. (Any additional luggage – if you are travelling elsewhere in Tanzania for example – can be stored securely in Arusha at the beginning of your trek). We recommend obtaining a full-sized dry bag to place inside your day pack.
Footwear
The most crucial element of your trek, taking time to select the right boots will be the best investment you will make. If you plan to purchase new boots for the hike, we recommend bearing in mind the following advice from Red Savannah client Bruce Beecham, who recently conquered the summit at the age of 72:
Ankle support is crucial, and the boots should be Goretex or similar high-quality waterproof. Go to a specialist adventure shop, try on more than one pair and ask for advice. You should also bring the socks you plan to wear on the hike.
I was advised that boots should be two sizes above your normal shoe size if your feet are wide or if you are prone to rubbing / blisters. Remember that your feet will swell and you will be wearing two pairs of socks (thick socks and thin inner socks as liners). This advice proved to be invaluable on the descent, when your toes undergo prolonged impact. (It is easier to add additional layers of thin socks than discover boots are too snug, and risk losing a toenail with the impact of the descent!)
Though it may seem obvious, it is essential to break your boots in with a period regular wear – at least four weeks before your trek – and wear them on multiple hikes beforehand.
Consider a foot check-up at a chiropodist in the run up to the trek. They can remove hard skin, tidy the nails, give advice and check your boots (mine needed re-soling). I also used a podiatrist-recommended foot cream to keep my feet soft in the weeks before my trek, and every evening at camp.
Remember to pack lighter trainers or sneakers for evenings at camp, when you will be more than ready to take your boots off.
Consider purchasing Yaktrax (or similar) ice grips, particularly for treks between October and July.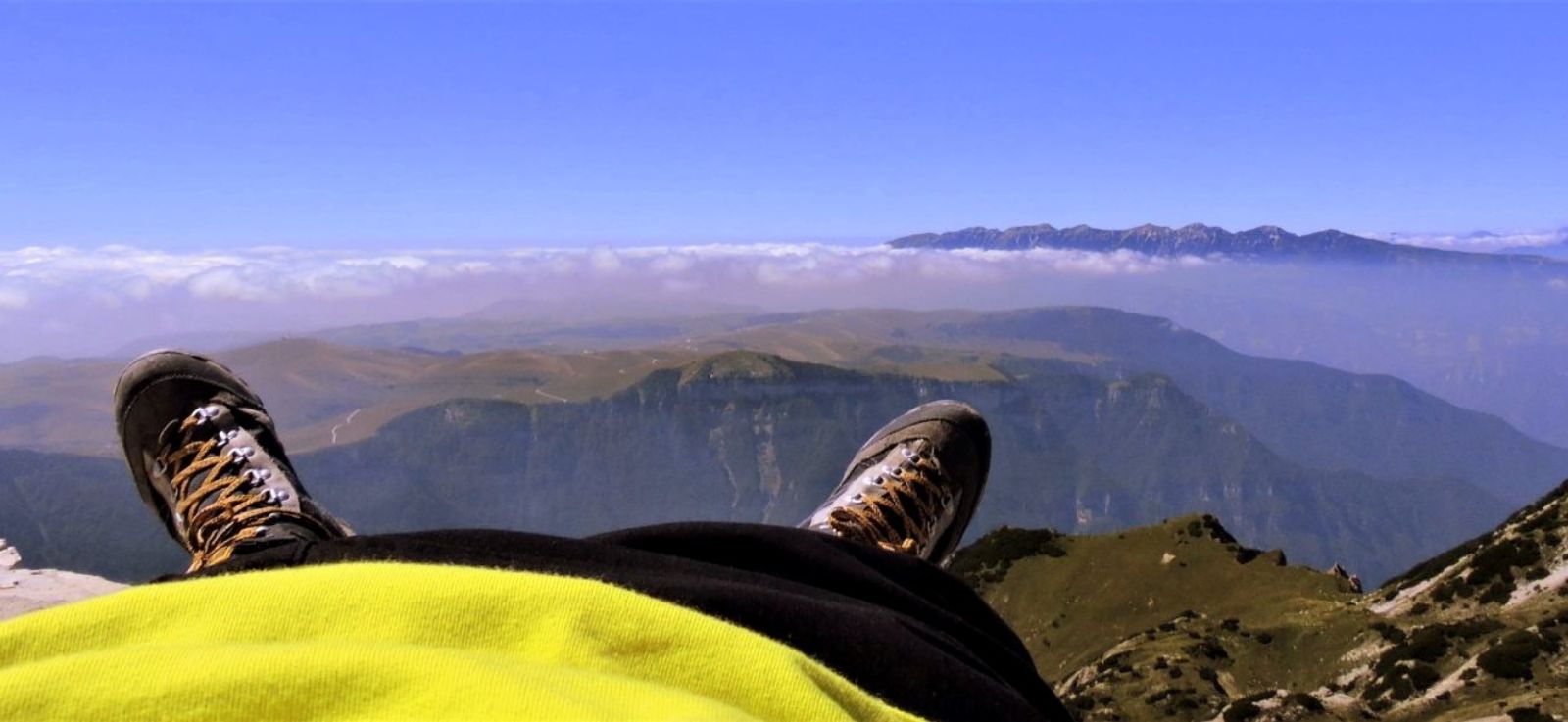 Detailed packing list
Layered clothing. Essential for adapting to changeable conditions, and should include quick-drying base layers (tops and leggings, which can double up for sleeping), insulating mid layers (such as fleeces) to be worn under your outer layer (to protect from rain, wind and snow).
Your windproof, waterproof jacket should be breathable and have a hood.
Lightweight trousers and waterproof trousers.
Gaiters.
Thin gloves and outer mittens.
Hiking socks to include thicker pairs plus thin, moisture-wicking sock liners for blister reduction.
Small torch and / or headtorch, plus spare batteries
Hats (1 x thermal, 1 x wide brimmed)
Warm buff (preferable to a standard scarf)
Polarised sunglasses (wrap-around, or with cord)
Water bottle (1 litre)
Sun screen (minimum factor 30, consider higher due to altitude)
Small, lightweight towel
Personal medication
Lip salve (with SPF)
Additional packing tips from Bruce:
Whatever glasses you do need, remember that you'll spend much of your time staring at the ground and at the feet of your guide (for where to tread), and spatial awareness is crucial otherwise you'll misstep. So be prepared for that focal length, which may mean minimising the use of prescription glasses if you do wear these. Sunglasses should be on cords round your neck. Get a bright colour cord so you can see them in your tent in among your dark clothes!
You'll find it best to prepare clothes for the next day the afternoon before, while you are at the camp, so consider organising your eight days of thermals, underwear, socks, medication etc into lightweight packs to minimise the chaos! I found a mixed set online from Gonex and put big name cards in them to identify the contents in the dim.
I found my thick socks lasted two days without needing to be washed but the thin inner socks did not. I found Marks & Spencer socks more comfortable and gave better padding inside the thick socks than the specialised thin inner socks. I also recommend bringing thermal socks for around camp and very cold nights.
Men - don't bother shaving (after the trek my beard was much admired)!
Baby wipes or wet wipes are useful for in-camp washing. You do get a bowl of water morning and night, but this is easily splashed.
At all times your walking poles are essential. Let the guide adjust them for you. (These can be rented locally, but you should ensure these can be fully extended and that the latches open and close with ease).
Take a small LED torch with a stand and handle / hook to use in your tent, hanging it from a tent roof strap. Also a second torch (such as a headtorch) to read by and navigate your way around in the dark.
A thin paperback book is a comfort at night if you are struggling to sleep (a Kindle uses precious power.) You can get a lightweight solar panel to hang on your day bag with a carabiner, for battery charging.
A phone battery may not live long – take a watch for the night-time.
Ibuprofen gel is a must, especially for going downhill.
Plasters: normal padded plasters are good, but you also need a roll of flat plaster as well to counter rubs on your thumbs from the poles. Compeed pads are brilliant for protecting bony feet (and bunions!)