Lebanon, nestled on the Mediterranean coastline in Western Asia, is a treasure trove of World Heritage Sites, ruins, mosques, churches and souks. Beirut, sitting at the crossroads between Europe and Arabia, is a friendly city full of bustling restaurants, cafes and opulent hotels. Red Savannah's travel experts have written this valuable travel guide full of tips and useful information. If you are planning a holiday to Lebanon, call to speak to someone who has been there.
WHEN IS THE BEST TIME TO VISIT LEBANON?
The weather in Lebanon is clearly divided into four seasons with cold / wet winters, beautiful spring & autumns and very hot summers. The best time to go is April, May, September, October & November. Expect 7-10 hours of daily sunshine and temperatures of 15˚C-25˚C / 60˚F-77˚F in spring, a generally hotter 24˚C-30˚C / 75˚F-86˚F in September, 21˚C-28˚C / 70˚F-82˚F in October and 16˚C-23˚C / 61˚F-73˚F in November.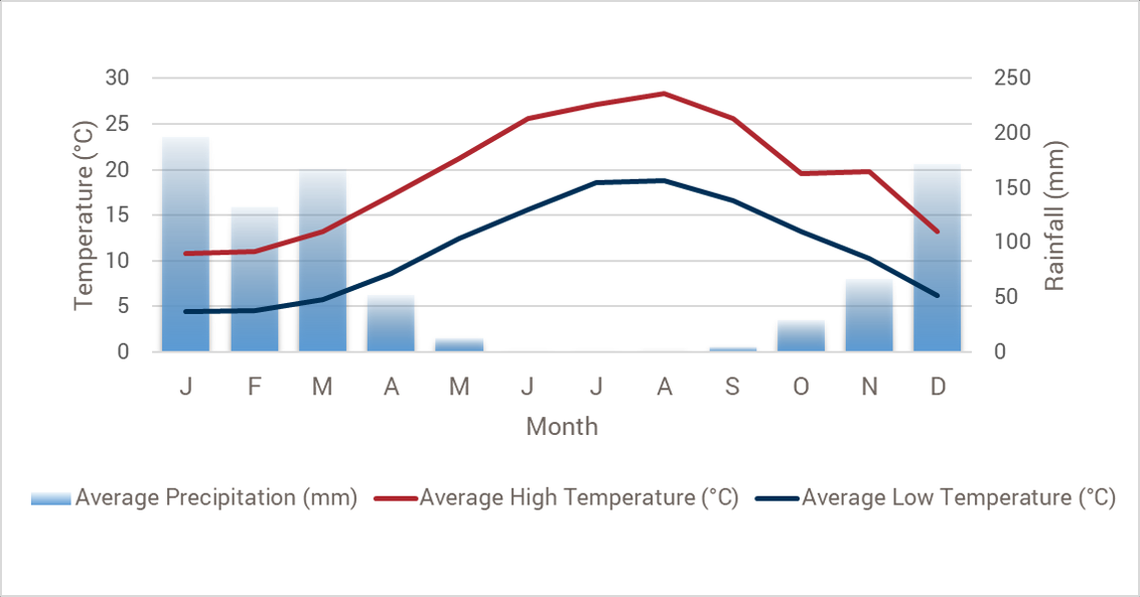 MAP OF LEBANON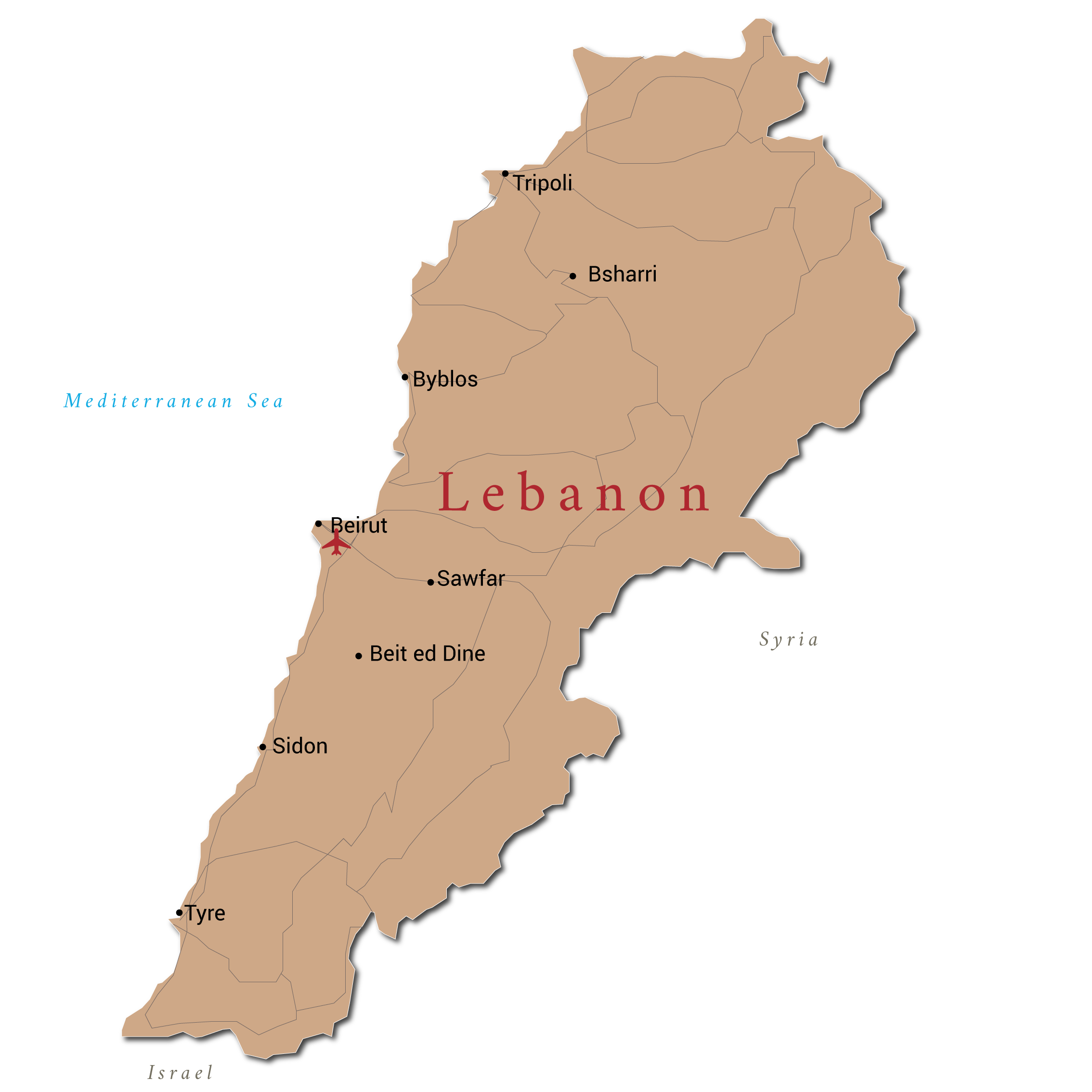 WHAT TO PACK FOR LEBANON
While Beirut at night has a distinctly 'chic' vibe and the Lebanese love dressing up to go 'clubbing', it is really no different to most developed capital cities where pretty much any sartorial form goes. For sightseeing in Beirut dress comfortably and where churches / mosques are included within the itinerary, shoulders and legs should be covered. Outside Beirut, wear clothing that is practical for exploring ruins / walking over rough ground and ideally, a pair of good hiking shoes.
MEDICATIONS & VACCINATIONS
In general, you should be up to date with all routine vaccinations that would generally be advised when travelling to the Middle East, especially typhoid, polio, MMR, Hepatitis A&B. You can find more information on the NHS's Fit for Travel website, or on The Center for Disease Control & Prevention website. The Medical Advisory Service for Travellers Abroad (MASTA) is another good source of information. Note that cases of MERS (Middle East Respiratory Syndrome) have been identified in this region. You should maintain good general hygiene measures, including regular handwashing before and ideally avoid touching animals.
Take any prescriptions or medicines that you will require on your trip to Lebanon in their original containers, clearly labelled. A signed, dated letter from your doctor, describing all medical conditions and medications, is also worth having with you.
TIPPING IN LEBANON
The Lebanese are very ungrasping and laid back when it comes to tipping. During lunches while sightseeing, tipping is included. Otherwise we recommend 10%-15% on restaurant bills (where not included), $10 per day for the driver and $20 per day for the guide. Doormen and porters $1-$2 per piece of baggage.
TRAVEL INSURANCE
It is crucial that you take out travel insurance if you do not already have a policy in place. In particular, make sure that you have cover for loss of personal effects and a high level of cover for medical expenses and repatriation if necessary. Please note that taking out travel insurance is a condition of travel with Red Savannah.
MONEY FOR LEBANON
The currency for Lebanon is the Lebanese Pound (LBP). Credit cards are widely accepted in most hotels and higher-end restaurants. ATMs are widely available throughout Beirut and larger cities and US dollars are accepted countrywide. It is a good idea to tell your bank that you are travelling to Lebanon, as some banks have been known to freeze customer's cards after a couple of foreign transactions in order to prevent fraud.
ELECTRICAL OUTLETS IN LEBANON
As in the majority of continental Europe, the electricity supply in Lebanon is 220v. Electrical sockets take standard European two-pin plugs.

MOBILE PHONES & BATTERY CHARGERS
Please ensure your mobile phone and other electronic devices are fully charged before you arrive at the airport as you may be asked by security to turn them on. Uncharged electronic devices will not be allowed on the plane. As local rules differ from country to country it is safer to pack your battery charger(s) in your hold luggage rather than your hand luggage.
INTERNET CONNECTIVITY IN LEBANON
Wifi is excellent in hotels in Lebanon. Data roaming packages tend to last about five minutes before data allowance is used up. Therefore, expect to have internet only when in your hotel.
RECOMMENDED READING FOR LEBANON
From Beirut to Jerusalem by Thomas L. Friedman
The Great War for Civilisation: The Conquest of the Middle East by Robert Fisk
Star of the Morning: The Extraordinary Life of Lady Hester Stanhope by Kirsten Ellis
A Line in the Sand: Britain, France & the struggle that shaped the Middle East by James Barr
From the Holy Mountain: A Journey in the Shadow of Byzantium Paperback by William Dalrymple