The iconic pyramids of Giza, the ancient sites of Luxor and the Valley of the Kings and the priceless collections of Cairo's museums are legendary, yet there are treasures beyond the plains of the River Nile too. Our
Egypt
specialists will be delighted to share the secrets of Siwa and the White Desert, as well as offering practical travel tips on the best time of year to travel and more.
BEST TIME TO VISIT EGYPT
Egypt experiences hot, dry summers and mild, dry winters. By April the temperature hits the high 20s, and July and August can be extremely hot. Egypt's winters usually enjoy pleasantly warm temperatures, with clear blue skies and cool evenings. October to April is perfect as temperatures are pleasant and comfortable, this is an ideal time to travel. On Nile cruises, visits to ancient sites, such as Edfu and the Valley of the Kings, tend to be conducted in the early morning to avoid being out in the heat of midday.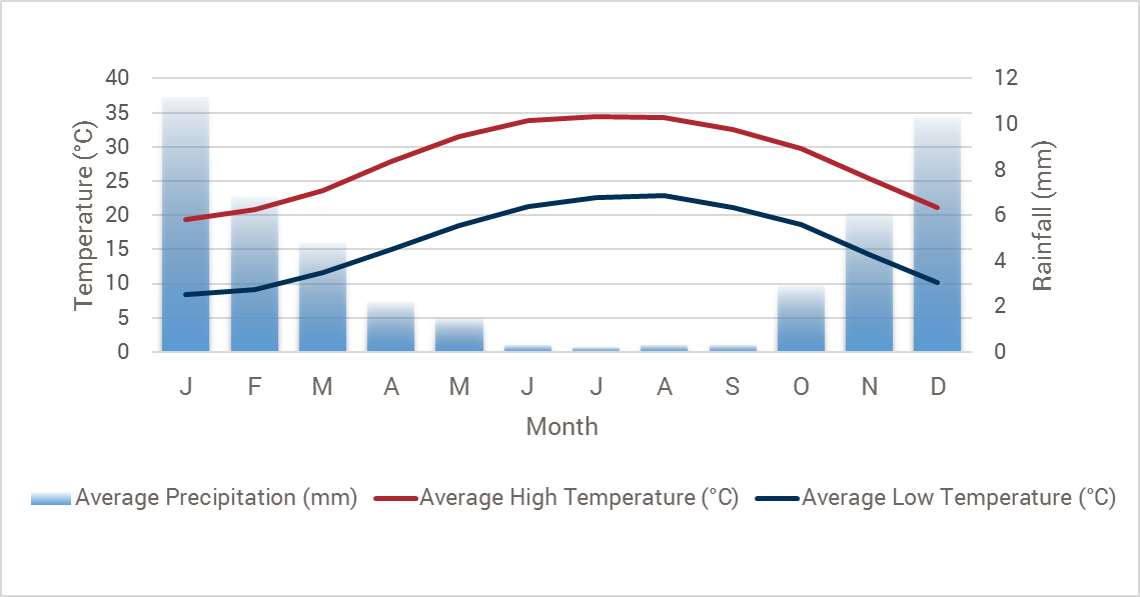 MAP OF EGYPT
PACKING FOR EGYPT
Lightweight summer clothing in cotton or linen is ideal for most of the year in Egypt. Sweaters, a light jacket or a shawl may be needed for the cooler evenings. Tight-fitting clothes should be restricted to major hotel restaurants to avoid offending local Egyptians; the same applies to revealing too much skin by way of short skirts and shorts. A pashmina is very handy for covering up when visiting religious sites as well as providing protection from the sun. Remember, shoes need to be removed prior to entering a mosque, so packing footwear that is easy to slip on and off is advisable. If you are a light sleeper, you might want to bring some ear plugs. In addition to the typical city noises, you will hear the calls to prayer from speakers on the nearest minarets. These take place five times a day; the earliest of which will likely be before you want to wake and the last after you have already gone to bed. The timing of the calls is based in part on sunrise and sunset.
VACCINATIONS FOR EGYPT
As with all travel abroad we strongly suggest you consult your doctor or local travel clinic ahead of your trip to Egypt. In addition to ensuring you have re-filled any prescriptions to last your journey, there are risks of Tetanus and parasitic infection in Egypt. The former can be pre-empted with a vaccination or booster, arranged several weeks ahead of your trip, while the risk of parasites contaminating your food or water is something you should be cautious about and therefore seek advice on how best to avoid. Egypt's weather, terrain and hit and miss hygiene does call for immodium, sun screen, anthisan, insect repellent and hand sanitisers to be included in your luggage. For further information please refer to
Fit For Travel
and
The Center for Disease Control & Prevention.

TIPPING IN EGYPT
Egypt has a large tipping culture and it is often expected for foreigners to fiscally reward the slightest service should it be willingly offered; so it is wise to have a stash of small change to hand at all times. In hotels and restaurants, 10% - 12% is usually added on to the bills, but an extra gratuity of 5% is usual. Egyptian taxi drivers generally expect a 10% tip. A recommended guide for transfers is about $5 and for a guide for the day, approximately $10 per person.
GET CONNECTED
ELECTRICAL SUPPLY
Most areas in Egypt use 220 volts AC, 50Hz.


MOBILE / INTERNET CONNECTIVITY
Mobile phone coverage throughout Egypt is very good. All GSM operators have roaming agreements with international operators, but remember to check with your provider regarding the actual roaming costs as you can run up a huge bill unintentionally if you are not careful. Alternatively, you can easily purchase a local pay-as-you-go SIM card at most Egyptian newsagents. Most major hotels and restaurants in Egypt have WiFi internet access. Always check for any charges before using the facilities, but in most cases WiFi will be complimentary at luxury hotels.
RECOMMENDED READING
The Cairo Trilogy by Naguib Mahfouz
Death on the Nile by Agatha Christie
The Alexandria Quartet by Lawrence Durrell
A Thousand Miles up the Nile by Amelia Edwards
The Memoirs of Cleopatra by Margaret George
The Oxford History of Ancient Egypt by Ian Shaw