Due to the current unrest in Ethiopia, Red Savannah will not be operating any in-country itineraries. Culturally and geographically, it is the most wonderful destination, and we look forward to peace returning so that once again, travel may be undertaken safely.
Ethiopia with its abundant natural beauty and fascinating tribal culture is a magnificent adventure. Our destination experts can help you plan your trip from designing a tailor-made itinerary to offering travel tips on the best time to go and advice on what to pack.
WEATHER IN ETHIOPIA
Ethiopia's climate is typically very mild, with temperatures in the highlands averaging below 20°C. Only on the lowland fringes can temperatures soar past 30°C. The rainy season runs from June to early October. Following the rains, the Ethiopian highlands are wonderfully green and covered with wildflowers, making it a terrific time for walking.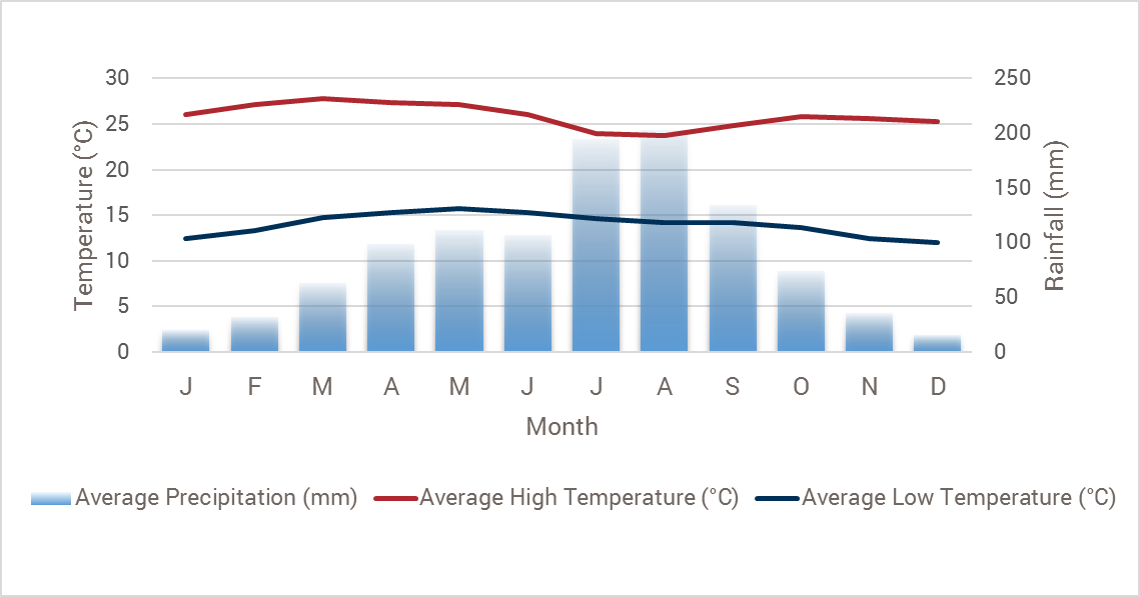 MAP OF ETHIOPIA
WHAT TO PACK FOR ETHIOPIA
Like many places in Africa, shopping opportunities are not abundant and so pack everything you might need. Ethiopians are modest and the country has a significant Muslim population so women should never expose their knees or shoulders in public. For men, trousers are more acceptable than shorts. Cotton or other natural fibre t-shirts or shirts, cotton trousers and ankle length skirts are good to pack. The winter months of November to March are mild but can be cool, especially in the evenings, so pack a jumper or pashmina shawl. Warm layers and a waterproof jacket are also recommended. If you are planning on visiting the mountains during your stay then you will need a coat even in the middle of summer.
MEDICATIONS & VACCINATIONS IN ETHIOPIA
We strongly suggest you visit your health practitioner several weeks before travelling to Ethiopia as there are several vaccines or booster shots you may wish to consider getting. Ethiopia carries a risk of Diptheria, Hepatitis A, Poliomyelitis and Tetanus and this should be discussed with your doctor. Additionally, malaria is present in Ethiopia so your doctor may prescribe you anti-malarial prophylactics. In our experience, Malarone is the most commonly-prescribed anti-malarial drug, but we say that only in the spirit of helpfulness and not as a substitute for professional medical advice. For those travelling to Ethiopia from a country with risk of yellow fever transmission, you will be required to produce a yellow fever vaccination certificate upon entry. For more helpful information please visit the NHS's
Fit for Travel
website.
TIPPING IN ETHIOPIA
While tipping in Ethiopia is not customary, it is considered a polite gesture of thanks. Most service staff are grateful for any gratuities as the wages here are very low indeed. The suggested tip for your waiter at a restaurant is 5-10 Birr (Ethiopian currency), the same for your maid or driver, and a private guide in Ethiopia would be very pleased with $10-15 per person, per day.
GET CONNECTED
ELECTRICAL SUPPLY
The electrical current in Ethiopia is 220 volts and the frequency 50Hz. Both two-and three-pin plugs are used as you will find that Ethiopian sockets vary. Be aware that the power supply here is irregular and blackouts are common, even in the capital, Addis.




MOBILE / INTERNET CONNECTIVITY
There is reasonable mobile phone coverage around big Ethiopian cities such as Addis Ababa, Dire Dawa, Adama, Bahir Dar, Awasa, Harar, Dese, Gonder, Mekele, and Nekemete. It is expanding into smaller cities but do expect some connection problems. If you don't secure a roaming plan with your network provider ahead of your trip to Ethiopia, then you may want to consider buying a local SIM card to keep your call costs down. WiFi is accessible in most urban areas. Some hotels have internet access but it can be painfully slow. It may be harder to find an internet connection outside larger towns, and the cost per minute is often high. Always check what charges will apply before using any establishment's WiFi.
RECOMMENDED READING
The Beautiful Things That Heaven Bears by Dinaw Mengestu
How to Read the Air by Dinaw Mengestu
Notes from the Hyena's Belly by Nega Mezlekia
Held at a Distance by Rebecca Haile
Riding the Whirlwind by Bereket Habte Selassie
Beneath the Lion's Gaze by Maaza Mengiste