Landlocked
Malawi
promises an adventure away from the crowds. See below for practical tips and travel advice compiled by our Malawi destination experts.
WEATHER IN MALAWI
Malawi has a sub-tropical climate and there are three main seasons:
November-April: Warm-wet season during which 95% of annual precipitation takes place. Average annual rainfall varies from 725mm to 2500mm. Extreme conditions are sometimes experienced during this season and they may include drought and floods. Floods mostly occur in low-lying areas such as Lower Shire Valley, Salima and Karonga.
May-August: A cool-dry winter with mean temperatures varying between 17°C and 27°C, falling to between 4°C and 10°C. This is the best time to visit Malawi.
September-October: Hot-dry season with average temperatures between 25°C and 37°C.
Humidity ranges from 50% for the drier months of September/October to 87% during the wetter months of January/February.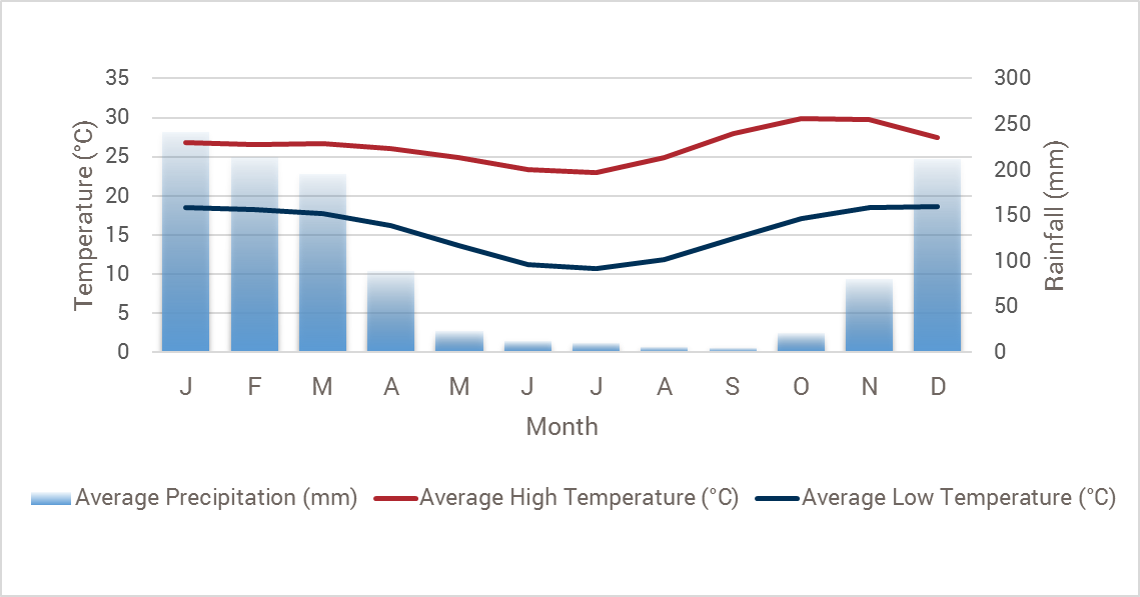 MAP OF MALAWI
WHAT TO PACK FOR MALAWI
Baggage on safari: this should be carefully considered. One soft-sided bag and one smaller piece of hand luggage per person is recommended. Many local domestic flights have a restriction of 20kg and some even less. This allowance includes camera equipment. You may be required to pay for an extra seat on a charter flight if the luggage is heavier. Suitcases and other heavier items can usually be stored in city hotels or at the airport (provided you are returning to the same airport) while you are on safari.
Clothing for your Safari: Lightweight summer clothing in cotton, linen or blends is ideal for most of the year in Malawi. Daytime is usually warm and you will most likely find yourself wearing shorts and a t-shirt. To avoid sunburn a loose cotton shirt is recommended during the day. Light neutral-coloured clothes (khaki, beige and brown) are generally the order of the day on safari – they help to deflect the harsh sun, are less likely to attract mosquitoes and also are less conspicuous in the African bush. You should also bring with you sturdy shoes and hardy, durable clothing for when on foot.
In winter a jumper or jacket may be needed, especially in the mornings and evenings. In the early mornings and evenings long sleeved shirts and trousers are recommended, both to take the bite out of the chilly air and to protect your skin from mosquitoes. For those colder winter mornings always remember that layering your clothing helps keep you warm and is a convenient way to ensure you are wearing what you need as the day heats up.

Some lodges in Malawi have a dress code, but this is quite liberal, with some restrictions on shorts and swimsuits in the evening.

Remember that most lodges include laundry as part of their package so you should only need three or four changes of clothing for an entire trip. Toiletries such as soap, shampoo and insect repellent are also usually offered at lodges and hotels so there is no need to over pack these items.

Gifts for local school children in Malawi are appreciated. Most lodges and safari operators are involved in community support projects and rely on donations from their guests to help improve the facilities at local schools and clinics. Please note that this is by no means expected but any support is gratefully accepted, so you may wish to bring a few charitable items such as notepads, pens, pencils, pencil crayons, inflatable footballs etc.


MEDICATIONS & VACCINATIONS FOR MALAWI
Before travelling to Malawi we recommend you visit your doctor or local travel clinic to ensure you have taken the necessary health precautions. Your practitioner can best advise which vaccinations or boosters you should consider, as well as prescribe anti-malarial drugs. Malaria risk is high throughout the year in all areas of Malawi. In addition to taking prophylactics you are well-advised to take all measures against mosquito bites, including being vigilant with insect repellent usage as well as covering your bare skin with loose clothing at mosquito hours. Also be sure you take any medications you require with you in their original containers, clearly labelled, and a sufficient supply to see you through your holiday in Malawi. A signed, dated letter from your doctor describing all medical conditions and medications is also worth taking.
For further travel health advice, the NHS's website
Fit For Travel
is a good source of information, as is that of the
Center for Disease Control & Prevention
. The
Medical Advisory Service for Travellers Abroad
(MASTA) can also provide you with a "Health Brief", tailor-made for your journey to Malawi.
TIPPING IN MALAWI
While not compulsory, tipping in Malawi is warmly received. At your discretion, you should feel free to leave gratuities as service charges are not included in hotel, lodge and restaurant bills in Malawi. A general guideline is 10% of the total, and for smaller services such as porters, chambermaids, etc. the best policy is little and often. An all-day driver would appreciate around $20.
GET CONNECTED
ELECTRICAL SUPPLY
Malawi uses 220/230 V, 50 Hz for its domestic supply. If you travel to Malawi with a device that does not accept 220 Volts at 50 Hertz, you will need a voltage converter.
Power outlets generally accept the standard British square three-pin plug.

MOBILE / INTERNET CONNECTIVITY
Mobile phone coverage throughout Malawi is good. A number of cell-phone companies provide national coverage and there are well-established landline phone networks.
Internet and WiFi are easily accessible in most urban areas, and most hotels in Malawi have WiFi access. Always check what charges may be incurred before using the internet facilities, but in most cases WiFi will be complimentary.
RECOMMENDED READING
Jungle Lovers by Paul Theroux
Smouldering Charcoal by Tiyambe Zeleza
Livingstone's Lake: The Drama of Africa's Inland Sea by Oliver Ransford
Don't Lets Go to the Dogs Tonight by Alexandra Fuller
Cocktail Hour under the Tree of Forgetfulness by Alexandra Fuller
Venture to the Interior by Laurens van der Post