As Gertrude Stein said, 'romance is everything'. We're always on the lookout for places to stay that go the extra mile for people seeking a special retreat. From private bubbles in the Maldives to log cabins in the Arctic, these hand-picked hotels are sure to sweep you off your feet.
There are certain views that demand to be shared with a loved one, and the spectacular profusion of limestone mountain peaks rising from the pistachio-green waters of Phang Nga Bay is at the top of that list. That's what you'll find at Six Senses Yao Noi, a romantic hilltop hideaway on an island in Thailand's beautiful Andaman Sea.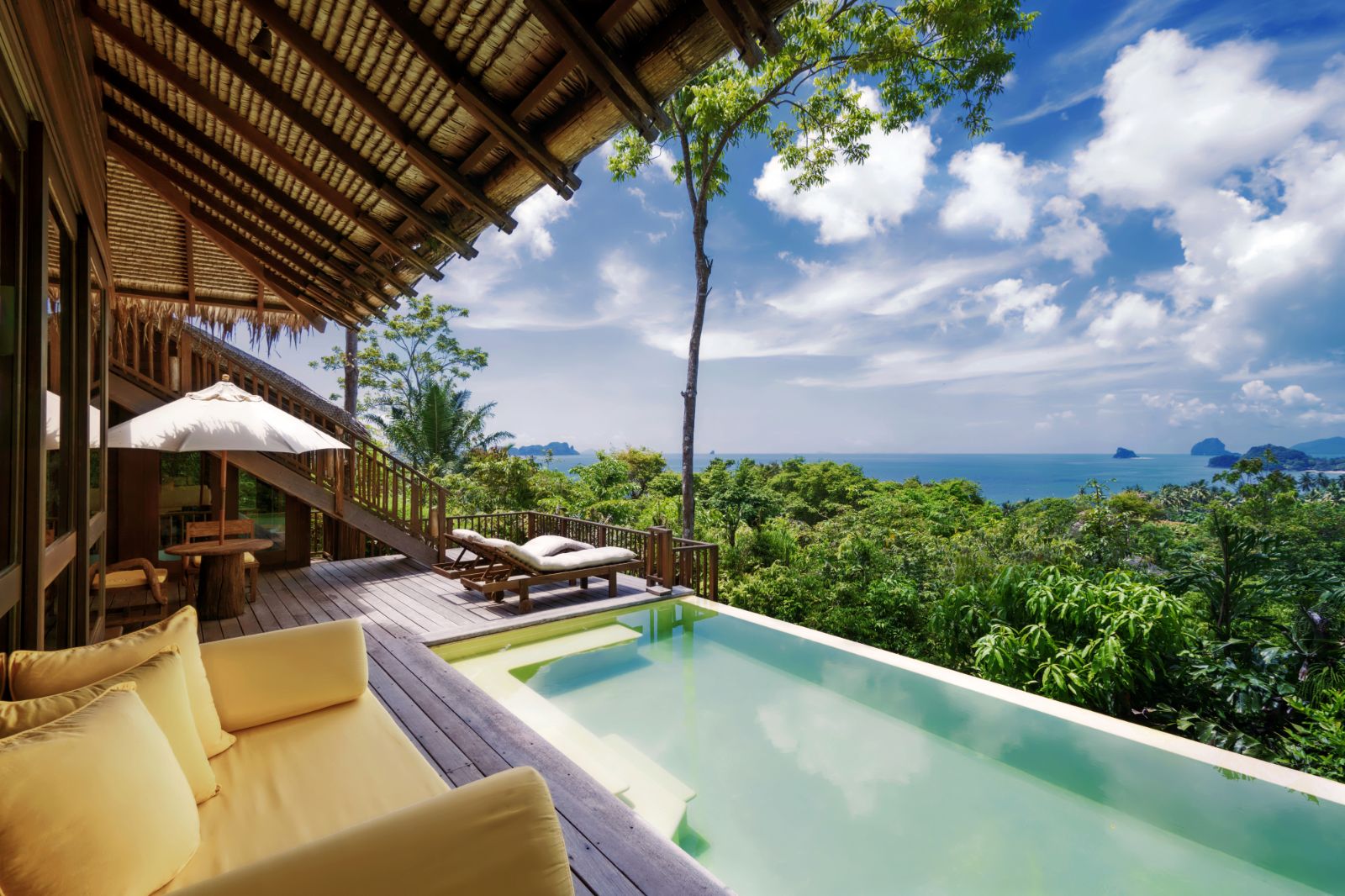 Each thatch-roof suite is perfectly designed for lingering in, complete with private infinity pool, canary-yellow day bed, outdoor shower and sunken bathtub pointed at the view. Linen-clad staff and personal butlers are on hand to attend to your every need, and if by some miracle you can tear yourselves away from the resort itself, there are some wonderfully romantic excursions on offer. Cast yourselves away on a private island for sunrise or sunset with a bottle of Champagne; share a luxury hamper on a secluded beach picnic; or go kayaking together under the light of the full moon when the waters are lit up by bioluminescence.
The Amalfi Coast has long been considered one of the most romantic destinations in the world – the food, the wine, the climate, the views, the glamour. And any way you slice it, Hotel Caruso is among the finest hotels on this legendary coastline. Perched high on a cliffside in Ravello, the view along the coast from its terrace is enough to make anyone swoon, and its celebrated infinity pool is regularly listed among the best hotel pools in the world.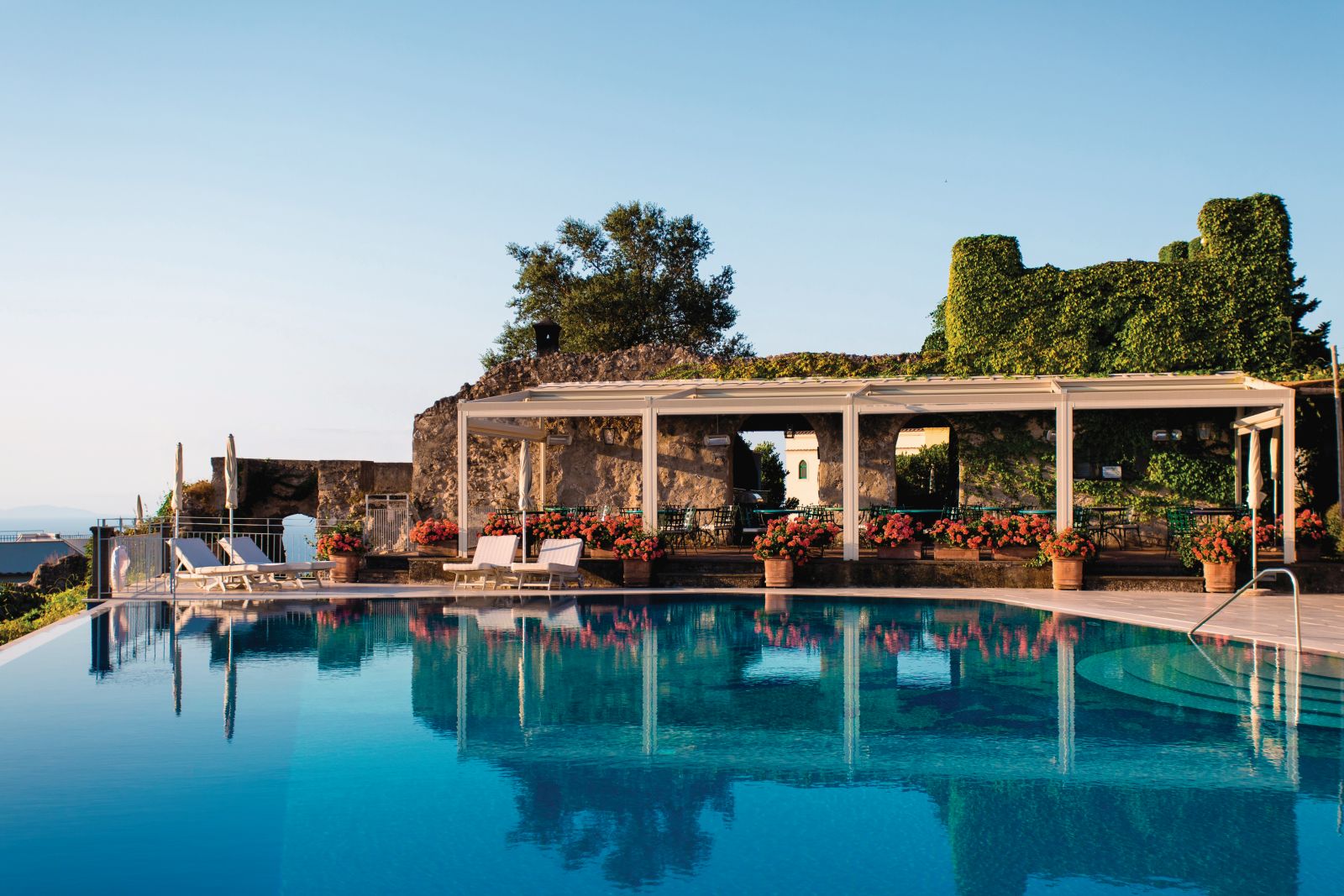 Food and romance invariably go hand in hand, especially in Italy, and when it comes to dining, the Caruso once again excels. Start your evening with a Caruso spritz (a classic spritz pepped-up with local limoncello), then move outside to the Belvedere Restaurant, whose terrace offers jaw-dropping views of the contoured coastline and the Bay of Salerno, 1,000 feet below. Or pull out all the stops with a private meal for two in the hotel's terraced garden – a seven-course affair, perfectly paired with the best Krug Champagne.
If you and your partner are looking to reconnect then Petit St Vincent, or PSV as it's affectionately known, is the perfect choice, partly because you're obliged to disconnect with almost everything else. The private-island resort at the southern tip of the Grenadines has only limited Wi-Fi so before you know it you've put away your laptop, phone, tablet, Kindle, Fitbit and dongle and are actually enjoying spending time with each other.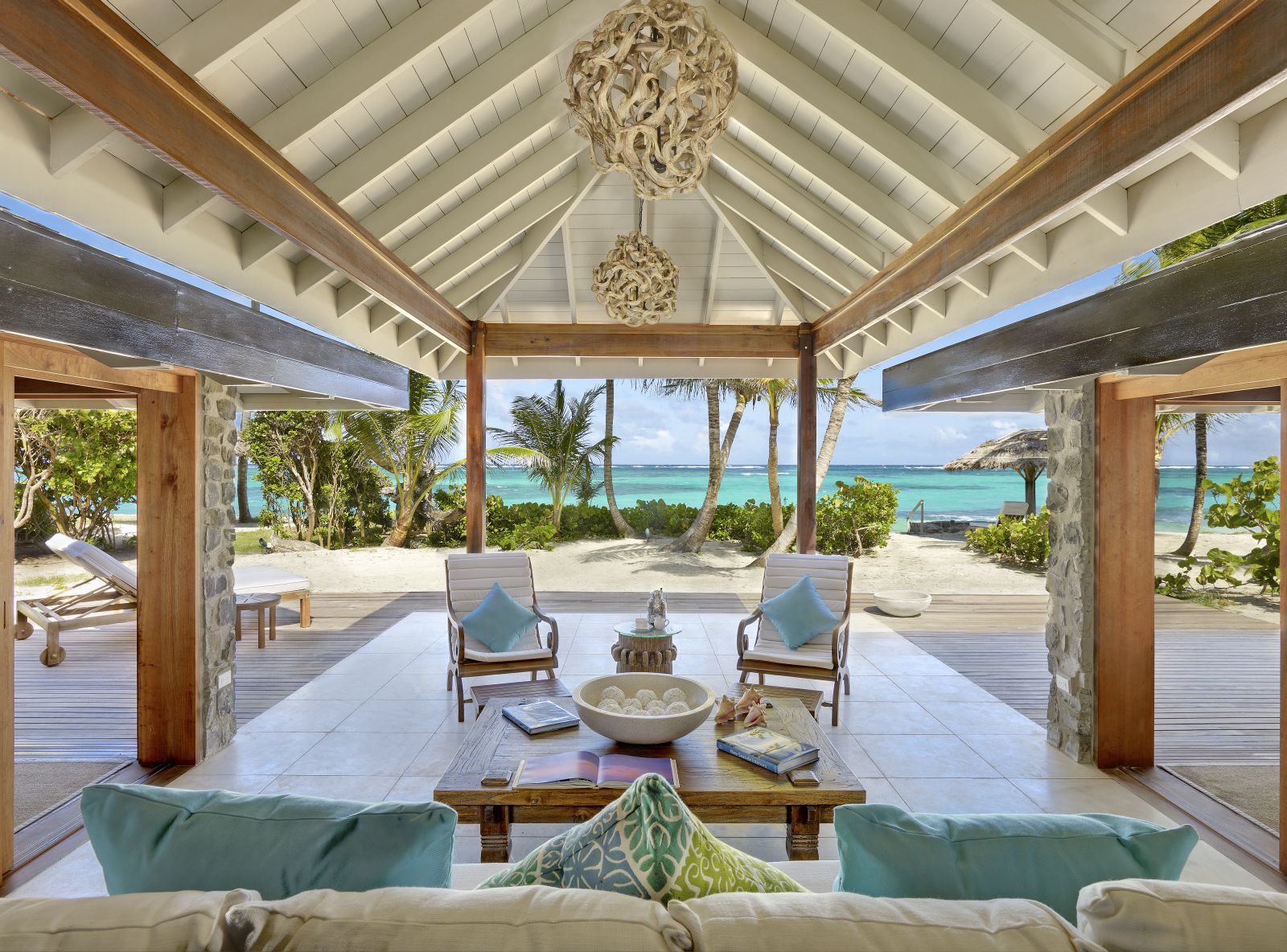 Truth be told, though, romance would blossom here with or without the digital detox. The 115-acre, lightly wooded island is one of the Caribbean's most picturesque spots. It's also one of its most exclusive, with just six two-bedroom villas and 16 one-bedroom cottages dotted around the island in secluded nooks and crannies – some right on the beach, others set among the hills with panoramic views. A must is a boat trip to nearby Tobago Cays. Ask to be dropped on a deserted island with a picnic made for two and you'll get all the romance of being cast away, but safe in the knowledge you'll be back at the resort in time for an aperitif before dinner.
Not everyone's idea of romance is peace, quiet and time alone together. For couples who like their quality time to mean party time, we bring you Finolhu. They threw out the rule book when they opened this fun-focused resort in the postcard-pretty Baa Atoll in the Maldives. To give you just a taste of its retro-chic style, there's a swim-up DJ bar, a VW van serving sushi, Pac-Man and Baywatch pinball machines, and afternoon pool parties with mermaid acrobats and volleyball on the sand.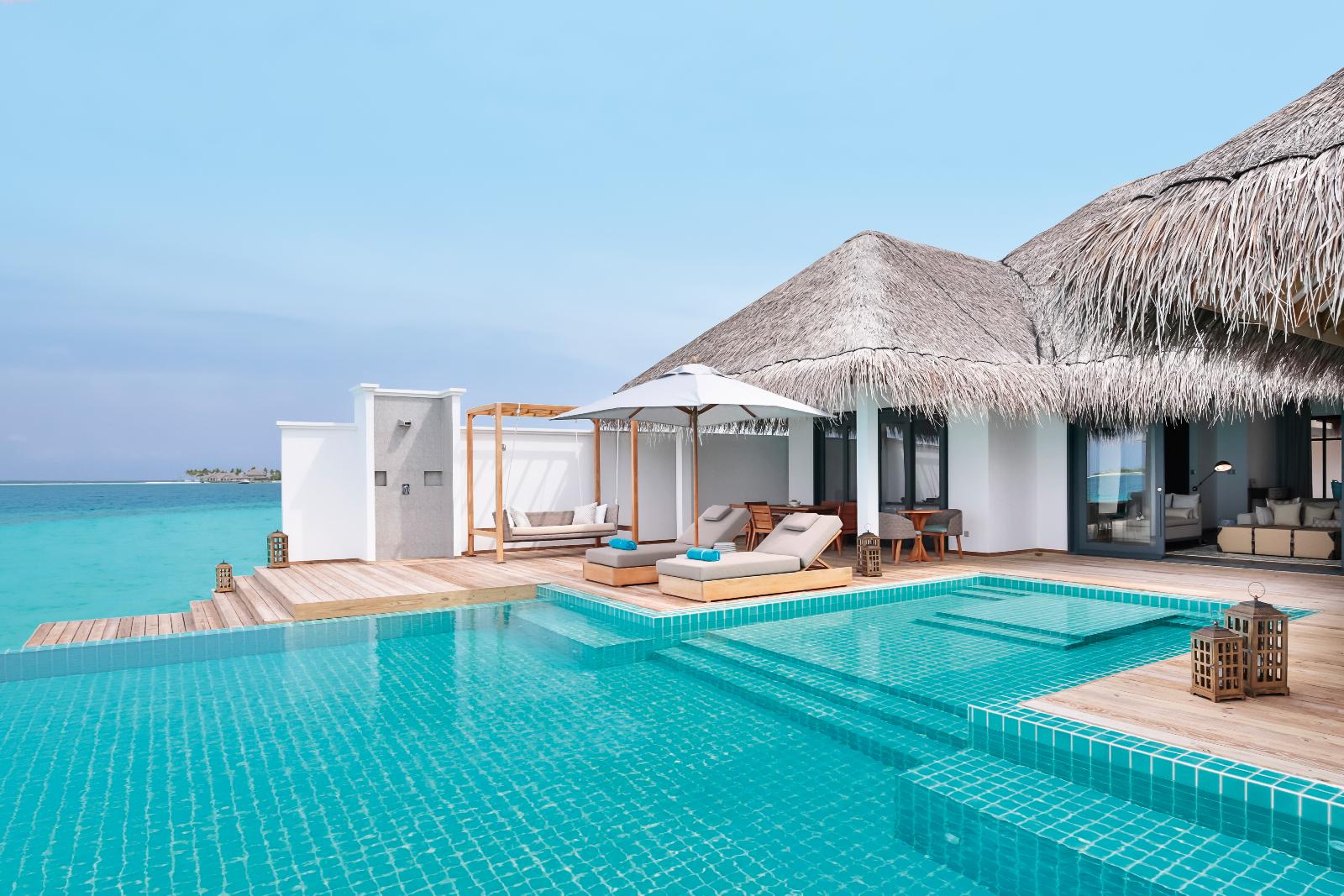 What's special, though, is that when you've had your fill of fun, rooms at the resort are still wonderfully romantic, with even entry-level villas perched on stilts above the water, offering direct access to the sparkling lagoon and its magnificent marine life. The jewel in the crown, though, is the new Finolhu Bubble, which sits alone on a sandbank that at nearly two kilometres is the longest in the Maldives. Equipped with a wooden floor, comfy four-poster bed and a private shower, this translucent snow-globe offers couples a night that they'll never forget, gazing up at stars that shine like a work of art.
The views of Portfofino are timeless Liguria, with colourful houses and boutiques, and boats bobbing on the cerulian waters of the Tigullio Gulf. At the village's heart sits Belmond Hotel Splendido Mare, reopening in spring 2021 following a makeover inspired by the romance of the sea. On a hillside close by is its sister hotel, Belmond Hotel Splendido, where Richard Burton proposed to Elizabeth Taylor. Dining is a major focus, with the hotel's La Terrazza Restaurant triumphing with seafood and pasta specialities overseen by Chef Corrado Corti. The perfect day - whether relaxing in the pool, wandering the footpaths of the Cinque Terre or exploring the beautiful San Fruttuoso Bay by private boat charter - is rounded off with a nightcap in the historic Piano Bar.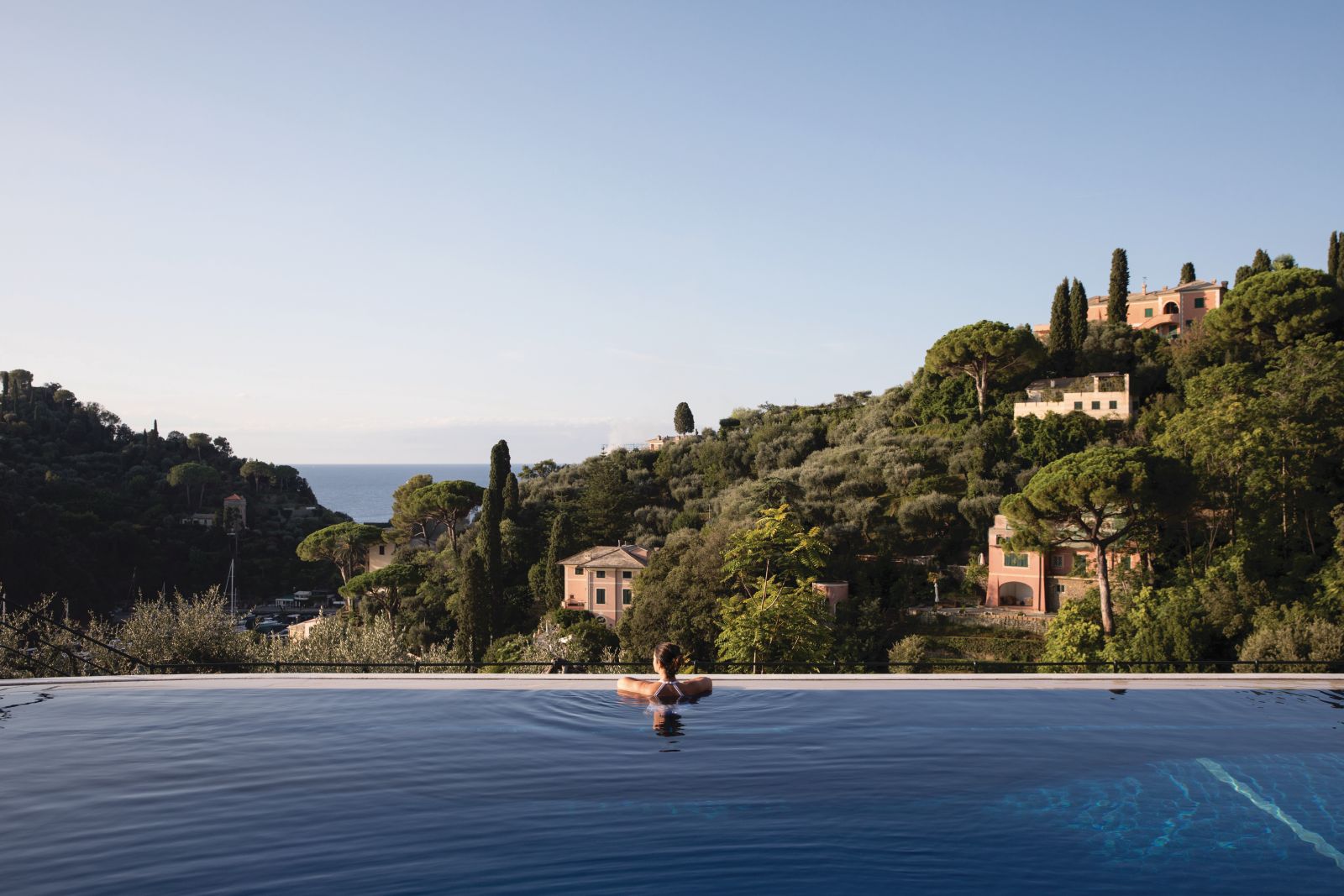 The South Pacific islands have long been synonymous with romance, but it's no longer Bora Bora that those in the know are itching to get to, but this private island on the edge of Fiji's Great Astrolabe Reef, the fourth largest barrier reef on the planet. The 21 beachfront bures and five hilltop villas are spread out across the 140-acre island, meaning even at full capacity Kokomo still has the rarefied air of a private island retreat.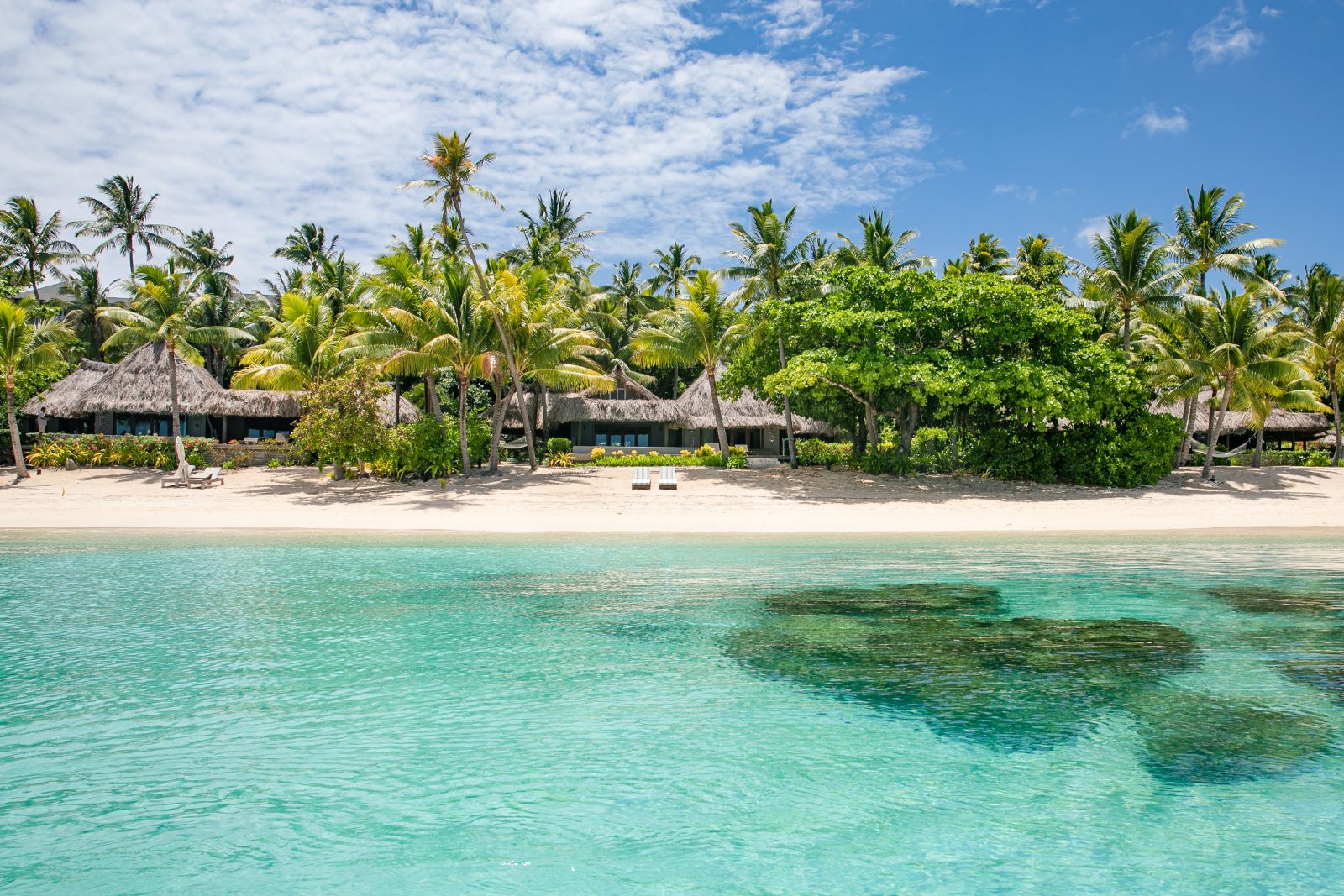 Perfect for couples, the one-bedroom bures feature private infinity pools, outdoor showers, lavish bathrooms, and plentiful indoor and outdoor lounge space. The style is part contemporary, part South Pacific, with thatch roofs, rush matting and traditional sculptures. It's also a nature-lover's paradise. Turtles, rays and whales are often spotted from the rooms; the coral on the reef is actually thriving; and jungle treks to enchanting waterfalls are made against a soundtrack of exotic bird calls.
Ask anyone over a certain age to think of romance in Africa and there's a very good chance they'll picture scenes of Meryl Streep and Robert Redford in the film adaption of Karen Blixen's Out of Africa. Cottar's 1920s Camp transports guests back to precisely this era of romantic adventure. Canvas tents are swathed in white cotton, with four-poster beds and antique gramophones on the side. And when you're not out on game drives, you can soak in a bathtub outside drinking vintage Champagne from cut-crystal coupes while listening to jazz vinyls.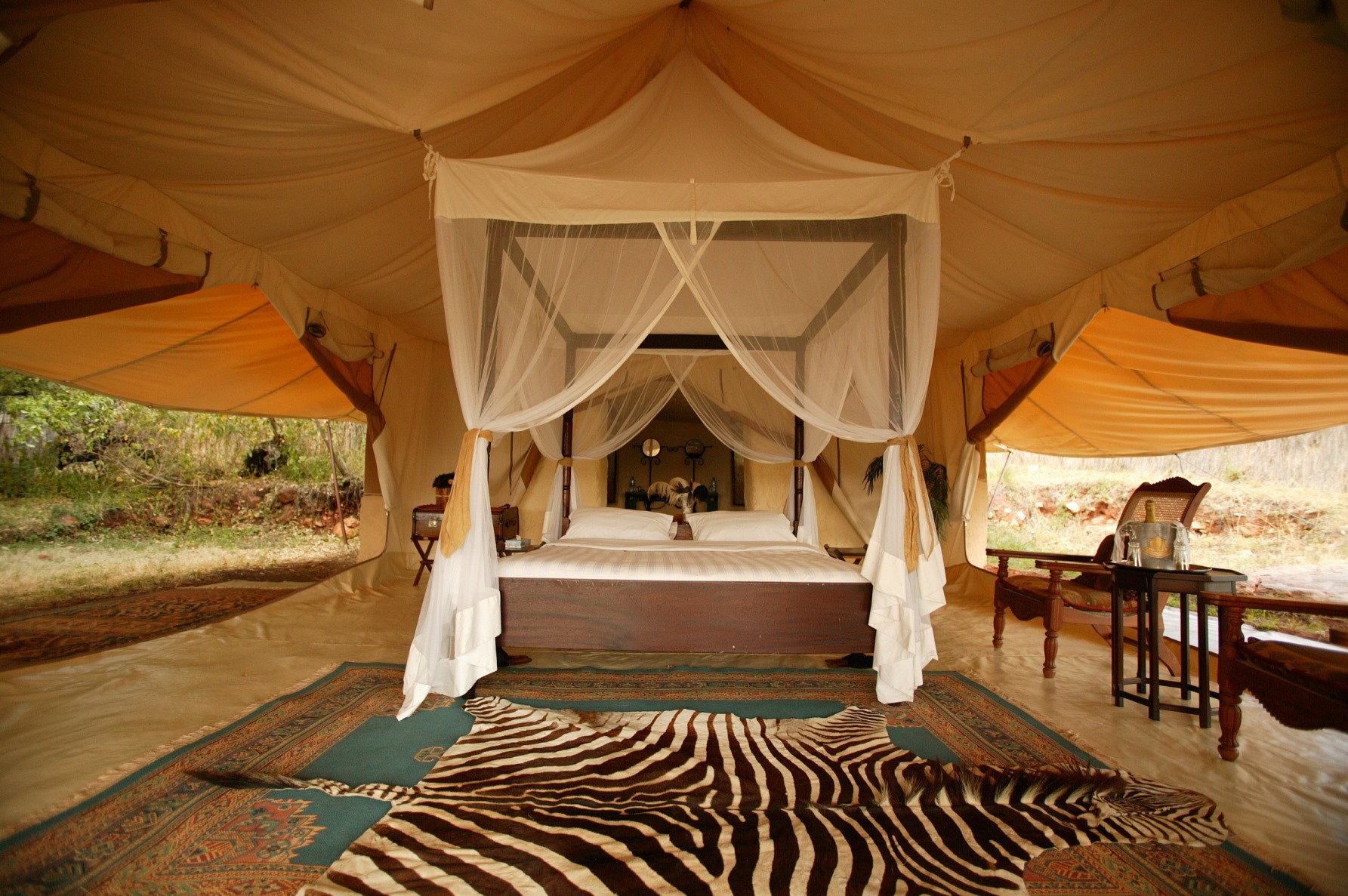 It's no surprise to us that Calvin Cottar has pulled off this nod to safari's golden era with just the right balance of nostalgia and 21st century comfort. His family arrived in Kenya 30 years before Blixen did and his family has been running safaris in the Maasai Mara for over a century. Several of the Maasai staff have been with Cottar's for decades and have become leaders in their industry and role models to their communities. Three are Gold Level KPSGA guides, the highest level Kenya offers. You'll find few better equipped to point out the wildlife that roams across the plains, or to find you the best seat for the annual Great Migration, when 1.5 million wildebeest and zebra arrive in the Mara from Tanzania's Serengeti.
The Duke and Duchess of Cambridge famously honeymooned at this private-island resort in the Seychelles after they married in 2011, and it's not hard to see why it won their royal approval. With just 11 villas on an island the size of Monaco, North Island is incredibly private. The enormous villas are spread out along a bone-white beach (one of four on the island), each facing sunrise. The look is Robinson Crusoe meets haute couture, with upturned takamaka trees used throughout the build, their bleached roots splayed out like ribs supporting the thatch roofs. Each is a series of interlinking spaces that flow effortlessly into one another, from the outdoor lounge with private plunge pool, to the en-suite kitchen (a chef comes to you), through to the master bedroom and a bathroom akin to a private spa, complete with massage table, soapstone bath for two and indoor and outdoor showers.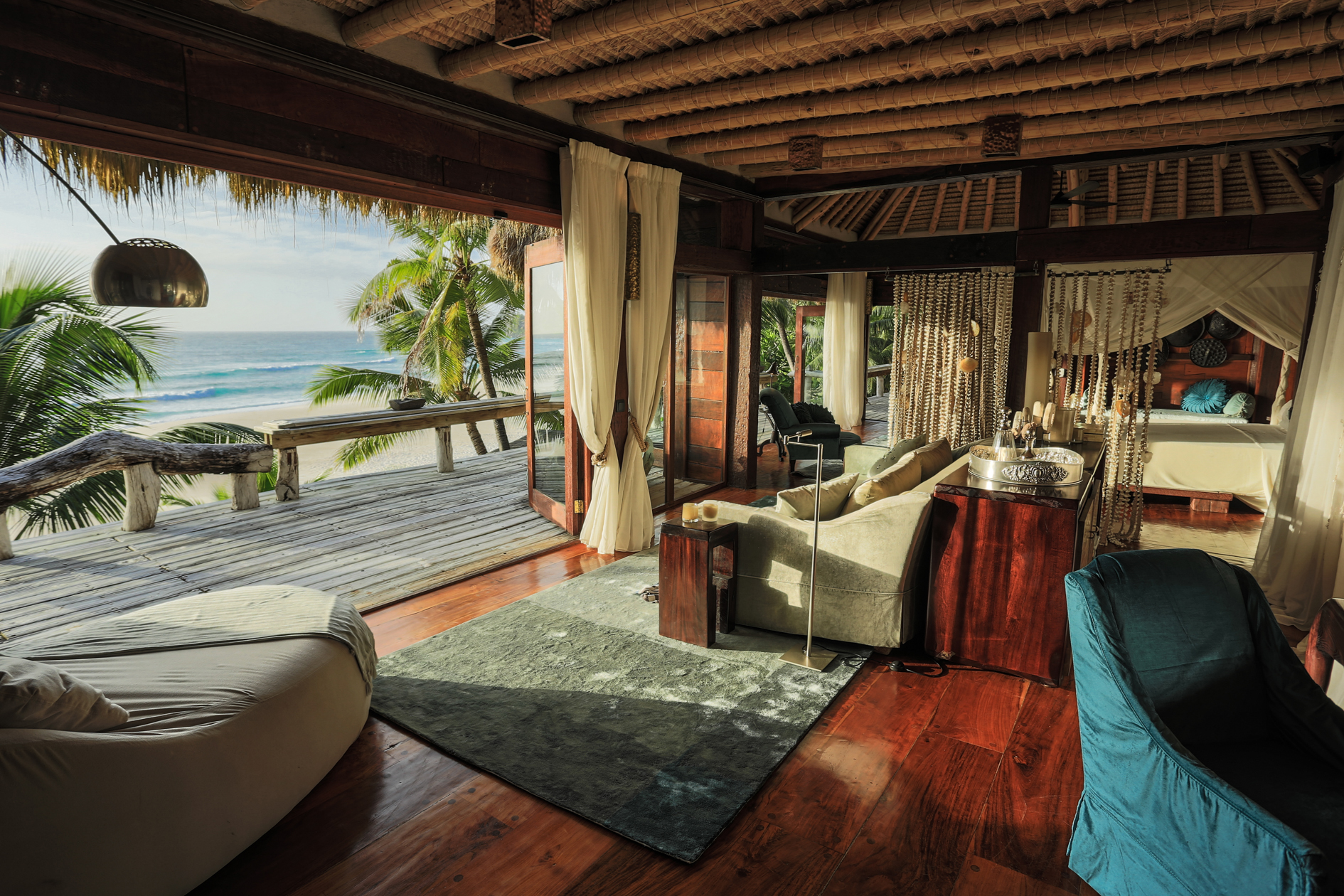 Once you've admired the view and relaxed, you'll find there's plenty here to do. Join the resident ecologist for a tour of the island and learn how they're bringing back flora and fauna previously wiped out by decades of copra farming. Go kayaking, fishing, snorkelling or diving in the rich coral seas. Or have the ever-helpful staff prepare you a table beneath the takamaka tress for a romantic meal for two.
What could be more romantic than a cosy log cabin, deep in the heart of snowy Swedish Lapland? Located in the middle of a boreal forest, a scenic ten miles from the village of Harads, Logger's Lodge was originally a dormitory for lumberjacks, but having once slept 16, it now sleeps only two. Its transformation was the work of Eric and Jorgen, owners of a local guiding company, who've done a wonderful job creating a space that's supremely comfortable and yet stays true to its Arctic roots.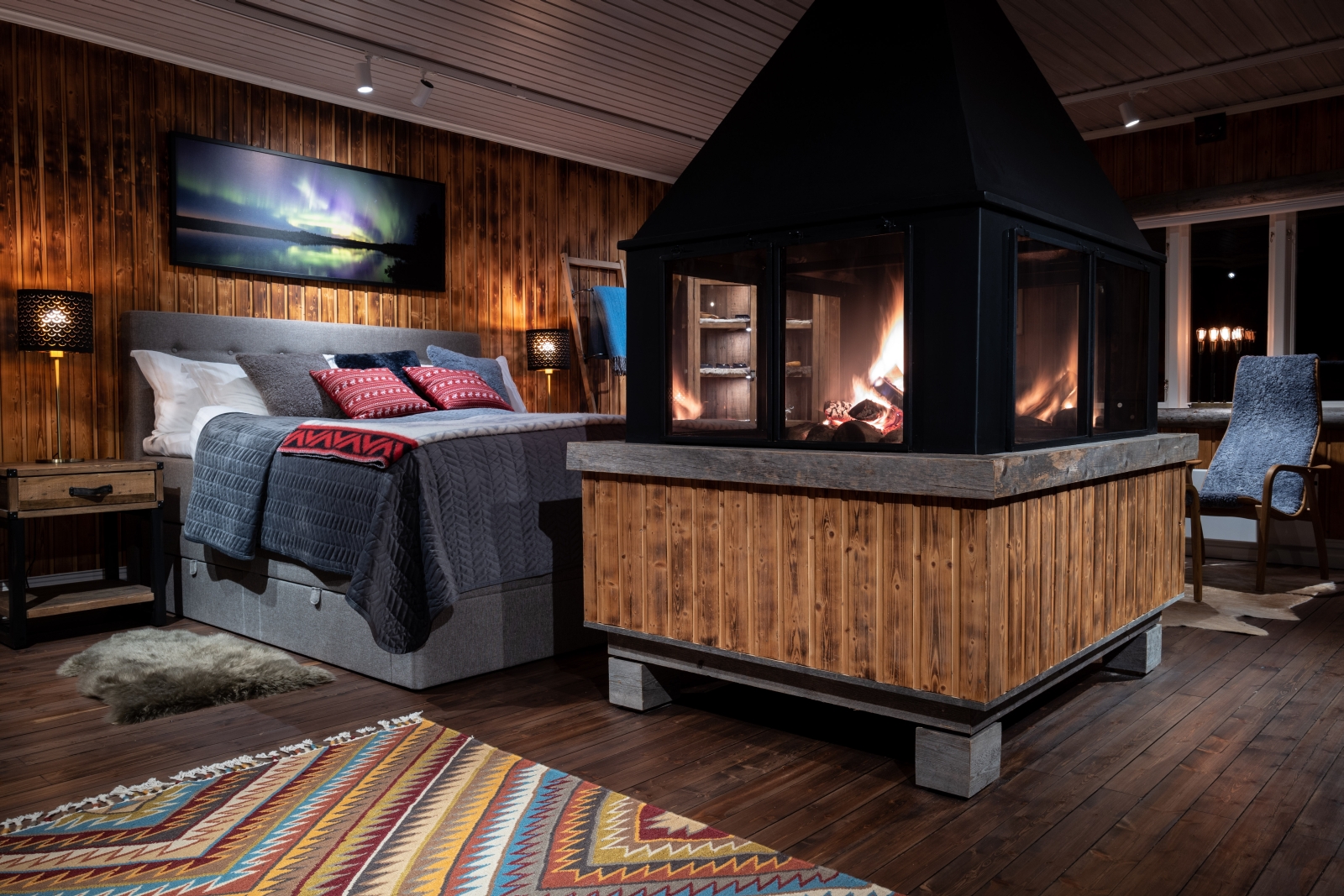 At the foot of the bed, a giant glass-framed fireplace provides an eye-catching centrepiece, while on the floor lie reindeer skins and colourful woven rugs. Being Sweden, there is naturally a sauna, as well as a shower and an outdoor hot tub that faces the forest, which – should you really want to ramp up the romance – Eric or Jorgen will surround at night with twinkling candles. Meals are cooked for you by a private chef, and a full raft of winter activities are on offer, including trips to the Arctic Circle, dogsledding, snowmobile tours, moose safaris, ice fishing, Nordic skiing and outings in search of the Northern Lights – shimmering arcs of dancing light that sweep their way across the dark night skies. It's romance in technicolour.
For more information and advice on the villas and resorts featured contact our team on +44 (0)1242 787800.