Holidays to
Burma
are increasing in popularity as the country gradually opens its doors to travellers. Our travel specialists would be delighted to advise on the best time to go to Burma as well as other practical tips to help you get the most out of your time.
WEATHER IN BURMA
Burma has a monsoon climate with three main seasons. The ideal time to visit is between November and March, which is the dry and relatively cool season. April is usually very hot and there is often heavy rain through the summer, although often in the form of short tropical downpours. As a general rule the central plains (including Bagan and Mandalay) tend to be the driest areas and the mountains and coastal areas the wettest.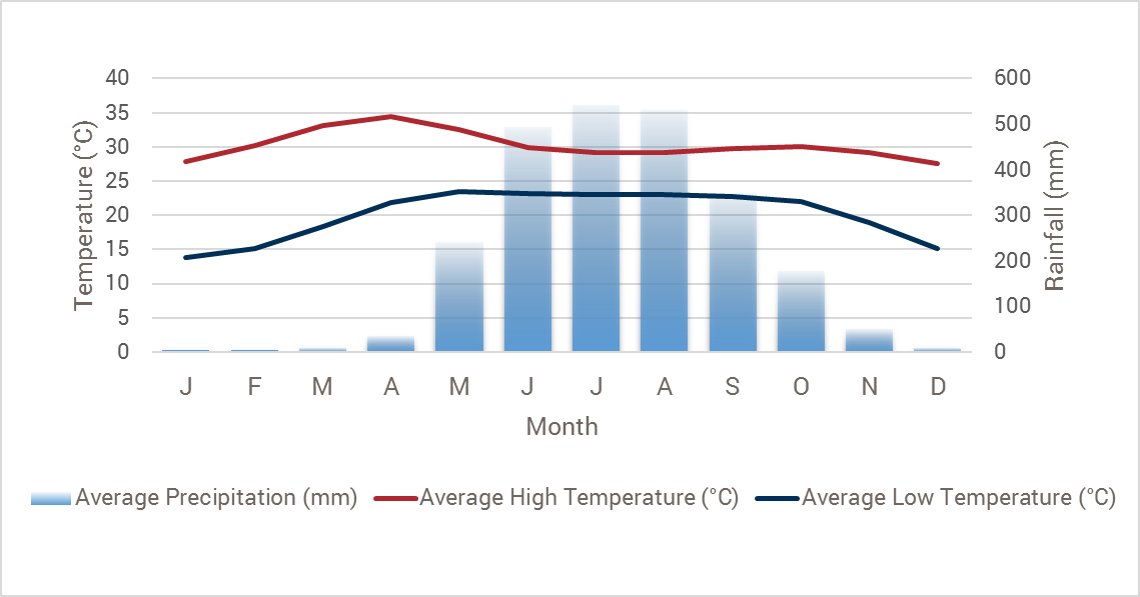 MAP OF BURMA
WHAT TO PACK FOR BURMA
Almost everywhere in Burma are sites of religious significance, which you will want to visit. This will require you taking your shoes off on a very regular basis, so we recommend that you pack slip-on shoes rather than lace-ups. Being in the tropics, rain can occur from time to time (see above about weather) and so it is wise to take a lightweight waterproof jacket. Evenings can be cool and some of Burma is at altitude and so a pullover is recommended. A laundry service is generally available at most hotels in Burma, though check with us prior to departure regarding your specific itinerary if this is important to you.
MEDICATION & VACCINATIONS FOR BURMA
You are advised to speak with your doctor prior to travel to assess your own individual requirements, with as much notice possible in case prescriptions or vaccinations are required. Malaria exists in some areas of Burma, including Bagan, and you should take profesional advice on medication. A generic form of malarone is available from many leading pharmacists. The Centers for Disease Control and Prevention is a good source of health information, as is Fit For Travel.
BURMESE CULTURE
It is important to respect the Buddhist traditions of the people of Burma, particularly in temples and monasteries. Shorts above the knee and sleeveless shirts are frowned upon and in fact, are not allowed in shrines, temples and monasteries. Short skirts are also not recommended. You must also remove your shoes before entering such sites. It is a common courtesy in Burma to use both hands when handing something to somebody else.
TIPPING IN BURMA
This is a very emotive subject and we are often asked advice on how much to tip whilst abroad. In Burma, tipping is greatly appreciated and does form part of the culture, so as a general guideline, if you have received good service, the equivalent US$10 per day for your guide and US$5 per day for your driver (car / boat) might be appropriate.
GET CONNECTED
ELECTRICAL SUPPLY
220/230 volts AC, 50Hz. European-style 2 and 3 round pin plugs are in use. Some hotels do have British square pin plugs. Most provide adaptors, but best to take one of your own that can cope with any type of plug, as the system is a big mish-mash!







MOBILE / INTERNET CONNECTIVITY
International roaming for mobile phones is not currently available in Burma. As such, foreign mobile phones will not work. It is possible to rent a local pay-as-you-go SIM Card to put into a foreign handset. This can be done at Yangon Airport for a price of about US$12 per day, currently. However, please bear in mind that making international calls in Burma is extremely expensive and this option does mean having to top up very regularly. By contrast, broadband / WIFI is now becoming widespread in Burma, and all your hotels will offer it, almost always free of charge. Do bear in mind that the network is fragile and occasionally it can go down. Download speeds can also be quite slow and on river boats you should be prepared to be out of contact for a while.
RECOMMENDED READING
The Glass Palace By Amitav Ghosh
Elephant Company By Vikki Croke Constantine
The River Of Lost Footsteps – A Personal History Of Burma By Thant Myint-u
Burmese Days By George Orwell
Under The Dragon: A Journey Through Burma By Rory Maclean
Golden Earth By Norman Lewis