Known for its beaches, rainforests and wildlife,
Malaysia
is a destination with influences from Malay, Chinese, Indian and European cultures. Whether visiting the tea plantations and jungles or cosmopolitan Kuala Lumpur our destination specialists have compiled some travel tips to help you prepare for your journey.
WEATHER IN MALAYSIA
Although the temperature stays relatively constant throughout the year, the weather varies across Malaysia. The best time to go is generally between March and October, though January and February are also rewarding culturally with various festivals taking place at this time.
The rainy season (November to February) affects mainly the east coast of Peninsular Malaysia and parts of Malaysian Borneo although not sufficiently to deter travel to these areas. Langkawi, Penang and Pangkor are all year-round destinations but there may be an increased amount of rain showers during our summers (July and August).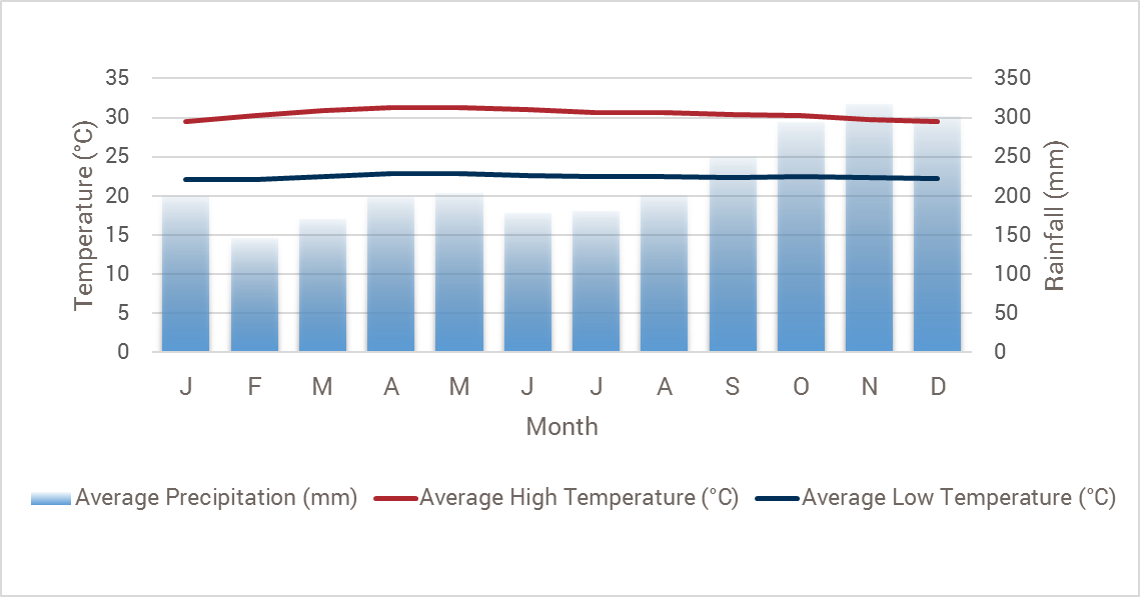 MAP OF MALAYSIA
WHAT TO PACK FOR MALAYSIA
Malaysia is hot all year round so pack lightweight clothing in natural fibres. Sweaters, a light jacket or a shawl may be needed for the cooler evenings, and jumpers will definitely be required if you are staying overnight in the mountains. Malaysian people dress conservatively. A pashmina or similar can be useful when visiting holy sites to cover heads and shoulders. Please remember, for both men and women, footwear needs to be removed prior to entering a temple, so bringing shoes that are easy to slip on and off is helpful.
If you are going to Sabah, binoculars are a must as well as long trousers for walking in the Danum Valley. You may also need a waterproof jacket and well worn-in walking shoes/boots. It is best to avoid wearing bright colours if you are searching for Malaysian wildlife.
MEDICATIONS & VACCINATIONS FOR MALAYSIA
We recommend you visit your local health practitioner in advance of your departure to both renew any prescriptions for the duration of your time away, as well as discuss any health precautions you should take before going to Malaysia. Malaria is present in Malaysia, though some consider it low-risk enough to not warrant antimalarial tablets. This is a decision you should make with your doctor. In any case, it is advised that you take steps against insect bites by ensuring you have long-sleeved clothes, insect repellent, anthisan cream, and requesting a bed with a mosquito net where possible. For other health preparations you will find helpful tips on the
NHS's Fit for Travel website
as well as that of
The Center for Disease Control & Prevention.
TIPPING IN MALAYSIA
Leaving a gratuity in Malaysia is entirely at your discretion and based on whether you deem the service you received to be good. If it is, we would recommend 10-15% in restaurants (there is usually a small service charge added to the bill), US$10–US$20 per person, per day for guides, US$5 per person, per day for drivers, and US$1 per person for taxis and porters, or simply round up the fare.
GET CONNECTED
ELECTRICAL SUPPLY
Malaysia operates on 220 - 240 volts AC, 50Hz. Square 3-pin plugs, as used in the UK, fit Malaysian power sockets, and light fittings generally use bayonet-type bulbs.

MOBILE / INTERNET CONNECTIVITY
You will find that mobile phone coverage throughout Malaysia is good and you should have no problems using your cell phone. Bear in mind however, as with most travel abroad, calls and texts using a foreign SIM card can get very expensive so you should contact your network provider before departure and see if you can arrange a roaming package for your stay in Malaysia.
Most Malaysian hotels and cafes offer free Wifi, so you will be able to get internet access. Do check first however if any charges will be incurred.
RECOMMENDED READING
The Casuarina Tree by Somerset Maugham
Malaysia, At Random by Didier Millet
The Rice Mother by Rani Manicka
The Return by K.S. Maniam
Touching Earth by Rani Manicka
The Malayan Trilogy by Anthony Burgess