Our destination experts for the
British Virgin Islands
can expertly tailor your holiday, with advice on activities and additional services , as well as the best time to go and what to pack.
WEATHER IN THE BRITISH VIRGIN ISLANDS
The British Virgin Islands are hot and tropical throughout the year, with cooling breezes from the northeast trade winds. December through to March is the most pleasant time to travel when the daily average temperature is in the region of 24/25 °C (75/77 °F); May to October is hotter, with daily average temperatures around 28 °C (82 °F). Hurricanes can occur in the British Virgin Islands from June to November, as well as brief showers and thunderstorms.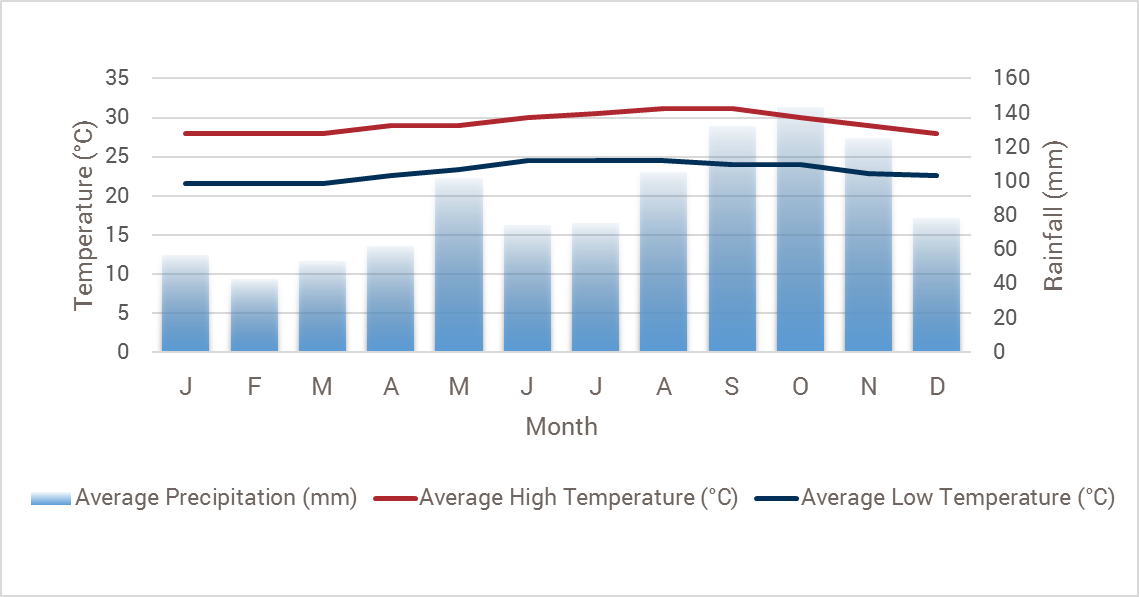 MAP OF THE BRITISH VIRGIN ISLANDS
MEDICATIONS & VACCINATIONS FOR THE BRITISH VIRGIN ISLANDS
We suggest you visit your doctor ahead of your trip to the British Virgin Islands to be prescribed any necessary medications to take with you on your holiday. You may also want to discuss with them any booster shots you are due, though no particular vaccines are called for when visiting the islands. There is a moderate risk of Zika virus transmission here, via mosquito bites; an illness which if contracted poses serious problems in pregnancy, so this should also be discussed with your health practitioner if you are pregnant and intend to travel to the British Virgin Islands. All individuals should practice mosquito avoidance in any event, so bring with you a good DEET insect repellent, request a mosquito net over your bed where possible, and avoid skin exposure when mosquitoes are out. Further health advice can be found on the NHS's website
Fit for Travel
or through the
Medical Advisory Service for Travellers Abroad (MASTA).
TIPPING IN THE BRITISH VIRGIN ISLANDS
Tipping in the British Virgin Islands is standard practice and welcomed. In most cases, be it a taxi or restaurant bill, 15-20% is customary. It is also the norm to give your porter or maid a gratuity.
GET CONNECTED
ELECTRICAL SUPPLY
The British Virgin Islands run on 115 volts. The type of plug used on the islands is the standard American flat two-pin.

MOBILE / INTERNET CONNECTIVITY
You will find that mobile phone coverage is average throughout the islands. To avoid exorbitant call fees do check with your network provider ahead of your trip to the British Virgin Islands to see if there are any relevant data roaming packages for your holiday here. WiFi is available at most BVI hotels and establishments. It is advisable to first establish if using their internet access will incur any charges.
RECOMMENDED READING
The British Virgin Islands: An Introduction and Guide by Claudia Colli
Finding My Virginity by Richard Branson
The Best of the British Virgin Islands by Pamela Acheson
Don't Stop the Carnival by Herman Wouk
Sun, Sand, Murder: A Mystery by John Keyse-Walker
The Cruising Guide to the Virgin Islands by Nancy & Simon Scott