Finland
is an adventure playground for snow-based activities and a natural wonderland with miles of beautiful wilderness to explore. The Red Savannah Europe travel specialists have expert knowledge about this Nordic country and have written this travel guide, packed full of tips and useful information, to help you plan your holiday to Finland.
FINLAND TRAVEL ADVICE: WEATHER IN FINLAND
The climate in Finland is characterised by cold and long winters. In Helsinki, in the far south, temperatures remain below freezing from mid-November until late March. The winters get even colder and longer in the north-east of the country. In Lapland, temperatures can drop as low as -50°C (-58°F). Summer is from June to August and temperatures are pleasant for outdoor activities, ranging from 18 to 20°C.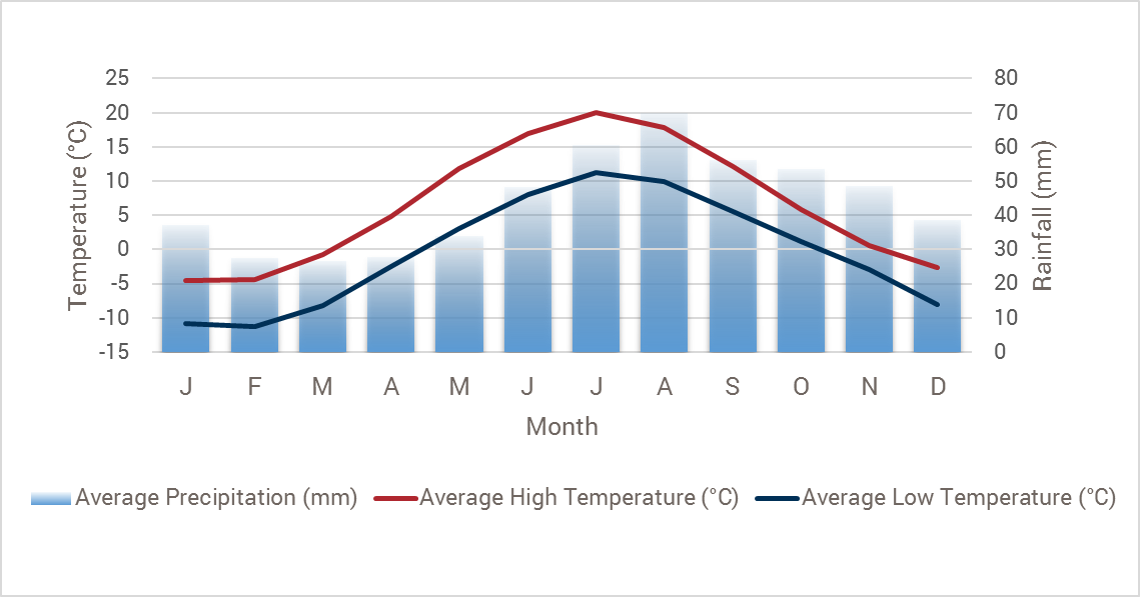 MAP OF FINLAND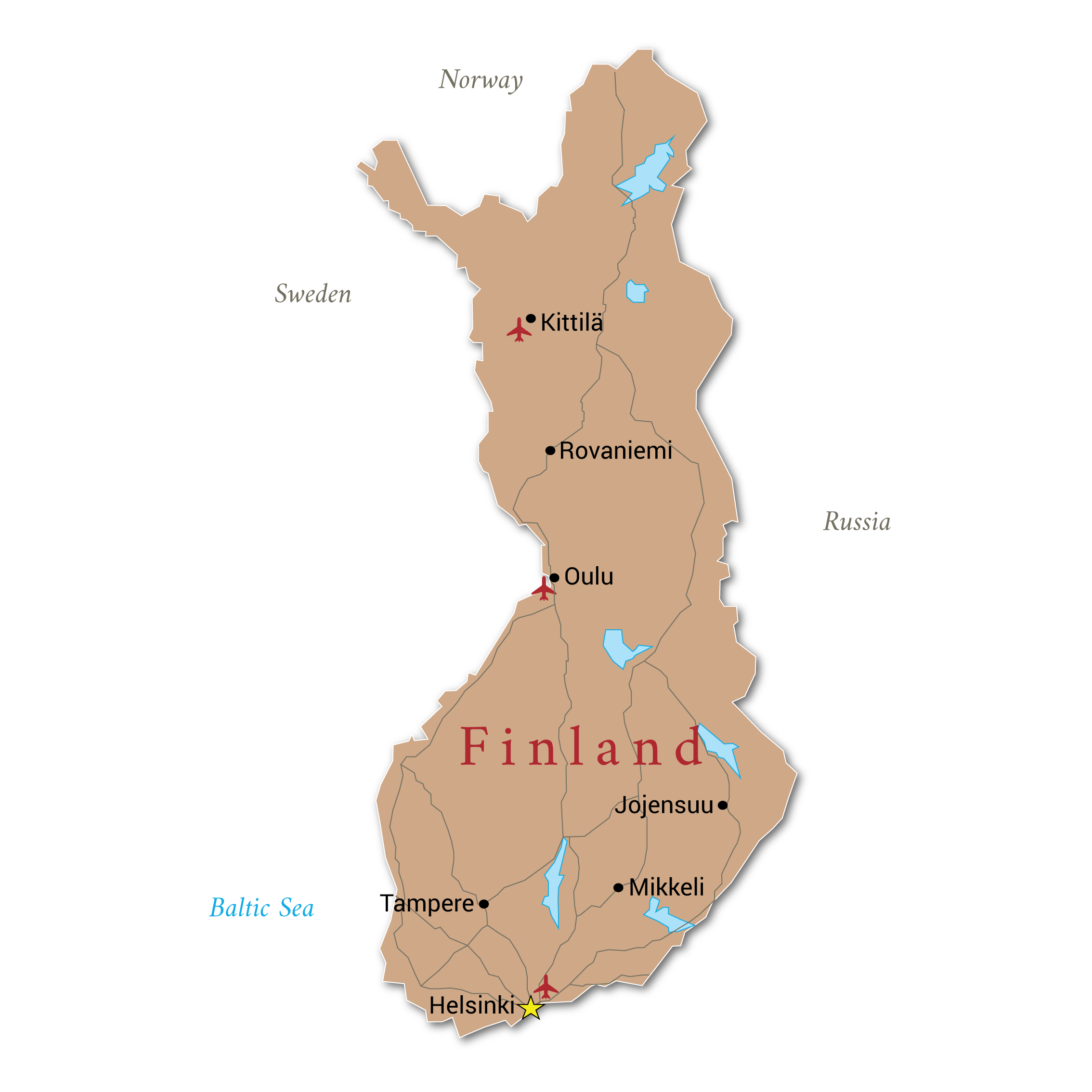 MEDICATIONS & VACCINATIONS FOR FINLAND
We always recommend that you see your doctor or a travel clinic before heading out on your trip to make sure that you have taken all the necessary health precautions. You might also like to look at the NHS's Fit for Travel website which is a good source of travel health information as well as contacting the Medical Advisory Service for Travellers Abroad (MASTA). Make sure you take any medications you require with you in their original containers, clearly labelled. A signed, dated letter from your doctor describing all medical conditions and medications is also worth taking.
PASSPORTS & VISAS FOR FINLAND
Your passport should be valid for at least six months on entry with a blank page. British and American nationals do not require a visa for a stay up to 90 days to visit Finland.
TIPPING IN FINLAND
Tips are generally not expected but usually welcomed by staff working in Finish restaurants and hotels. As a guideline, rounding up in a restaurant is good tipping etiquette.
TRAVEL INSURANCE
It is essential that you take out travel insurance if you do not already have a policy in place. In particular, make sure that you have cover for loss of personal effects and a high level of cover for medical expenses and repatriation if necessary. Please note that taking out travel insurance is a condition of travel with Red Savannah.
FINLAND MONEY
The currency of Finland is the Euro (€). ATM machines in Finland are widely available and operated by OTTO. OTTOs have two card slots, one for chip cards and one for cards that have a magnetic stripe. Credit and debit cards are widely accepted in Finland, it is the most popular way of paying. Be prepared to show a photo ID when purchasing goods by card, as this is a common safety measure across the country. It is a good idea to advise your bank that you are travelling to Finland, as it is not unknown for banks to freeze customer's cards after one or two foreign transactions in order to prevent fraud.
GET CONNECTED
ELECTRICAL SUPPLY
Electrical sockets in Finland are one of the two European standard electrical socket types – 230 volts, 50 Hz.

MOBILE PHONES & BATTERY CHARGERS
Please ensure your mobile and other electronic devices are fully charged before you arrive at the airport as you may be asked by security to turn them on. Uncharged electronic devices will not be allowed on the plane. As local rules differ from country to country it is safer to pack your battery charger(s) in your hold luggage rather than your hand luggage.
COMMUNICATIONS / INTERNET CONNECTIVITY
Mobile phone coverage is generally good in Finland, but may be less reliable in remote areas. Internet connectivity is widespread. Several cities have free networks and all major and nearly all smaller hotels, restaurants, cafés and bars have internet access for guests and customers. Always check what charges will be made before using. In some cases WiFi will be complimentary whilst in others it will be chargeable.