Greenland
is the world's biggest island with the lowest population density. Summer has long bright days, ideal for walking and cycling, whereas winter is perfect for dog sledding, whale watching and viewing glaciers, icebergs and fjords. It's an exciting Arctic destination for adventure travellers and the experts at Red Savannah have created this travel guide, packed full of tips and useful information, to help you plan a luxury holiday to Greenland.
GREENLAND TRAVEL ADVICE: WEATHER
Greenland has an Arctic climate, with the average temperature not exceeding 10˚C in the summer months. The southern part of the country is the warmest, and can see temperatures reach highs of around 20˚C with excellent visibility. The very north of Greenland can see lows of -20˚C. Heavy rainfall is rare throughout the year, with no more than 35 inches per year, on average. Snow also varies considerable, with highest snowfall being between December and March.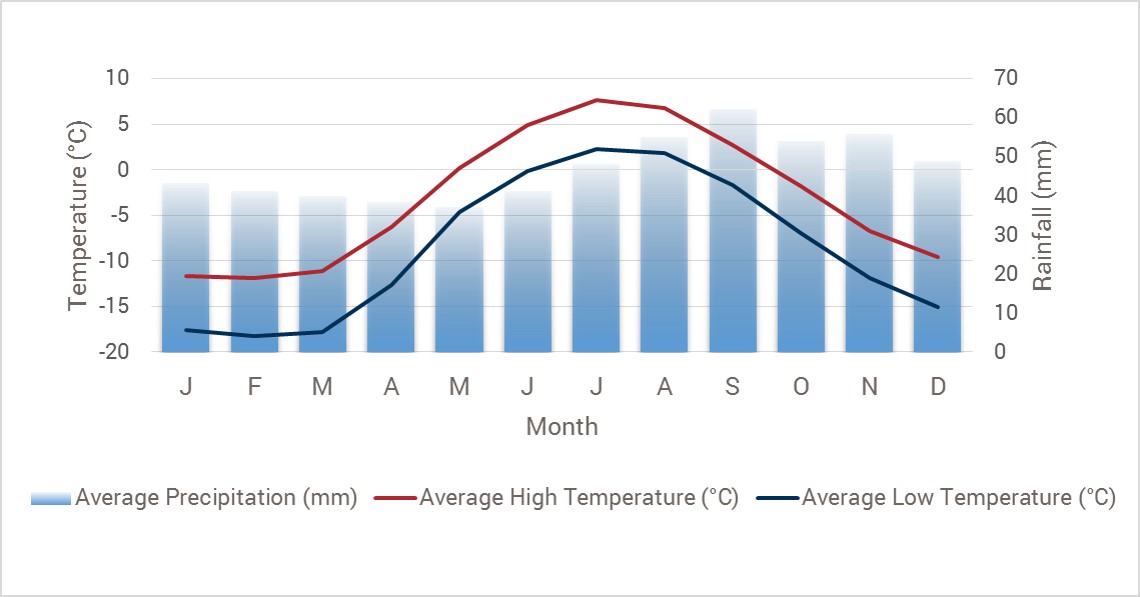 MAP OF GREENLAND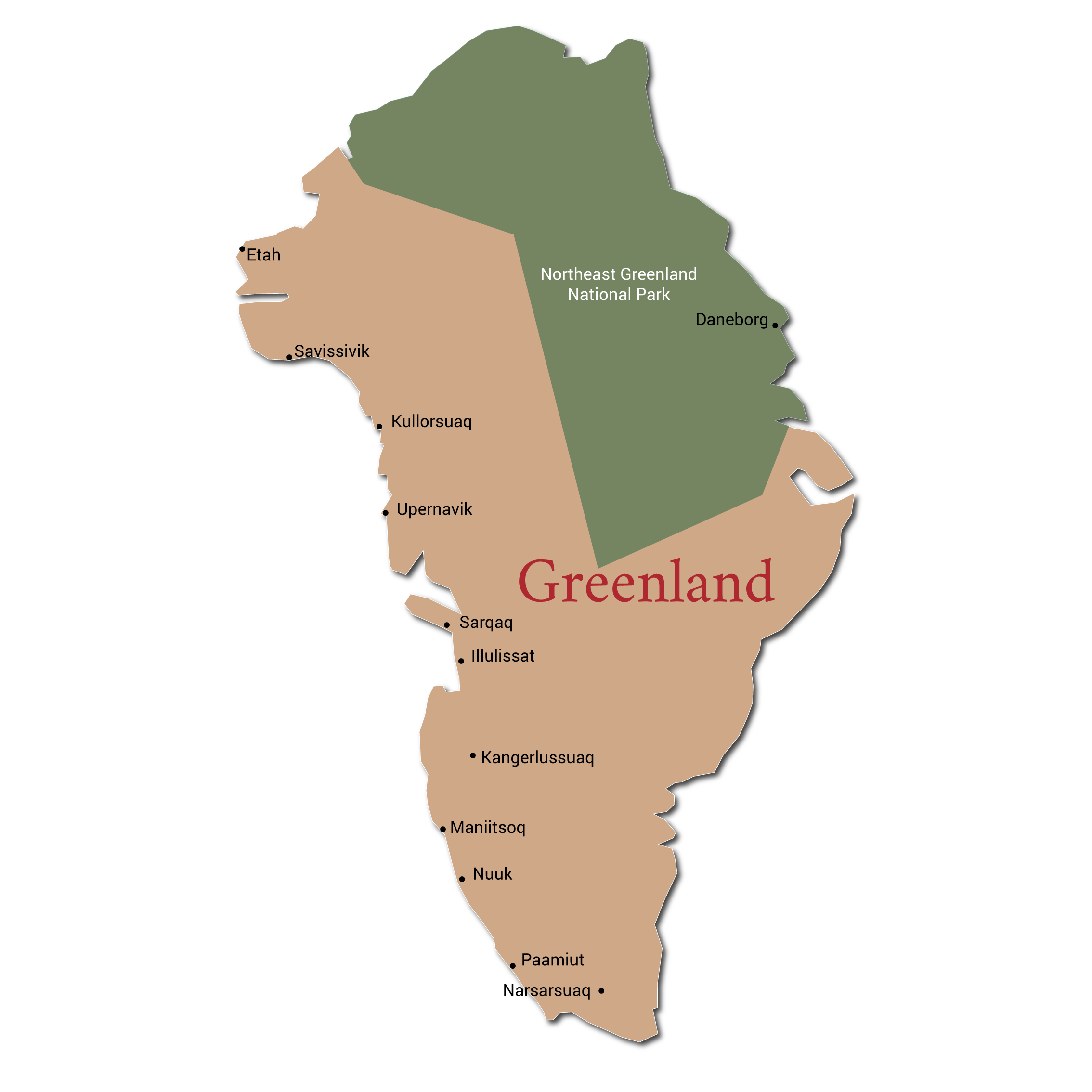 MEDICATIONS & VACCINATIONS
We recommend checking with your doctor or a travel clinic before travelling to Greenland to make sure that you have taken all the necessary health precautions. Please visit the NHS's Fit for Travel website which is a good source of travel advice. You can also contact the Medical Advisory Service for Travellers Abroad (MASTA) to obtain a 'Health Brief' specifically tailored to your trip. They are contactable on Tel: +44 (0)906 550 1402 (premium rate line) or at Medical Advisory Service for Travellers Abroad (MASTA). Make sure you take any medications you require with you in their original containers, clearly labelled. A signed, dated letter from your doctor describing all medical conditions and medications is also worth taking. You should also consider that the remote nature of Greenland may make it difficult to reach a medical centre should you need one, so it is a good idea to take a basic kit of medical supplies with you.
PASSPORTS & VISAS FOR GREENLAND
Your passport should be valid for a minimum period of 6 months from the date of entry into Greenland. British and US Citizens do not require a visa for travel to Greenland when staying for less than 90 days.
TIPPING IN GREENLAND
Tipping is not particularly common in Greenland, and service charges are usually included in restaurant bills, taxi fares and hotel costs. However, if you receive exceptional service, a tip is generally very much appreciated.
TRAVEL INSURANCE
It is very important that you take out travel insurance if you do not already have a policy in place. In particular, make sure that you have cover for cancellation, loss of personal effects and a high level of cover for medical expenses and repatriation if necessary. Please note that taking out travel insurance is a condition of travel with Red Savannah.
GREENLAND MONEY
The Danish Krone (DKK; kr) is Greenland's currency. Credit cards are restricted to major towns and most hotels, however not every town has an ATM. The best option is to take some cash, together with your bank card to enable you to withdraw money during your holiday. It is a good idea to advise your bank that you are travelling to Greenland, as it is not unknown for banks to freeze customer's cards after one or two foreign transactions for fear of fraud.
GET CONNECTED
ELECTRICAL SUPPLY
The standard voltage throughout Greenland is 230V, with standard frequency of 50Hz.

MOBILE PHONES & BATTERY CHARGERS
Please ensure your mobile and other electronic devices are fully charged before you arrive at the airport as you may be asked by security to turn them on. Uncharged electronic devices will not be allowed on the plane. As local rules differ from country to country it is safer to pack your battery charger(s) in your hold luggage rather than your hand luggage.
COMMUNICATIONS / INTERNET CONNECTIVITY
Mobile coverage extends to nearly all inhabited areas, but many remote areas will not have any coverage at all. Weather conditions may also affect the quality of signal across the country, and many Greenlanders own a portable VHF radio-telephone. Greenland has good internet connectivity in most built-up areas, but can be affected by weather conditions.
RECOMMENDED READING FOR HOLIDAYS IN GREENLAND
Smilla's Sense of Snow by Peter Høeg
The Greenlanders by Jane Smiley
The Northwater by Ian McGuire
The Sea Road by Margaret Elphinstone
This Cold Heaven: Seven Seasons in Greenland by Gretel Ehrlich