Every year, millions of visitors crowd onto the Amalfi Coast to experience the region's UNESCO world heritage landscape, its dramatic shorelines, thrilling "nastro azzurro" road, straight-from-the-sea dishes, celebrity-spotting and sandal shopping. It possesses a charm and appeal that's unparalleled, but summer months can be quite crowded and finding your private Amalfi experience can be hard to do. Here are our suggestions to avoid the throngs in this magical region.
Amalfi Coast Boat Tours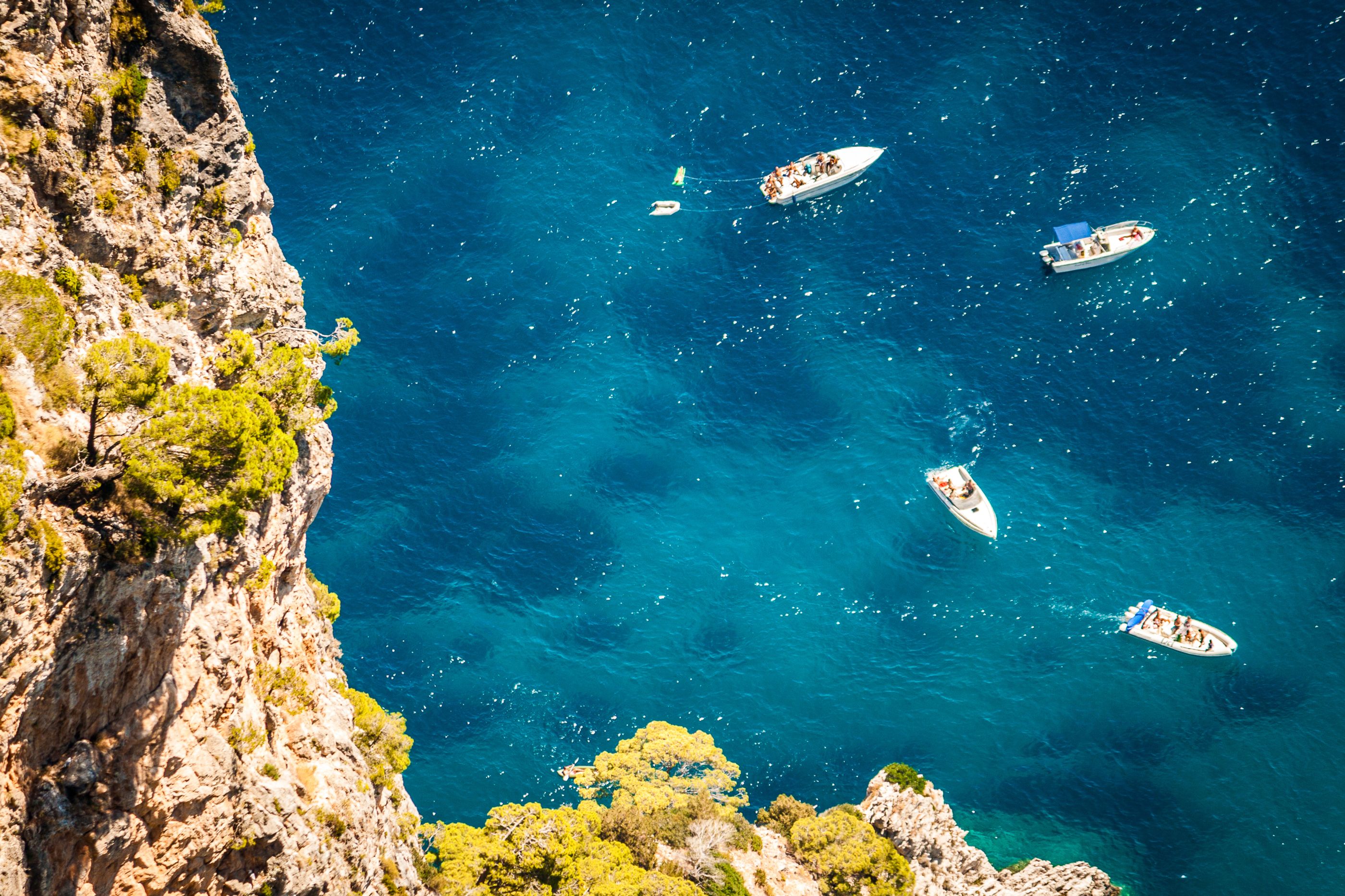 One of the best ways to enjoy the Amalfi Coast is by boat. Ideally, select a villa with direct access to the waterfront which means you may come and go as you like. We can also arrange a private boat to enjoy time snorkeling in a pristine bay, circumnavigating Capri or getting close to Li Faraglione. A picnic 'abordo' completes the experience.
Visit Amalfi in the Spring and Fall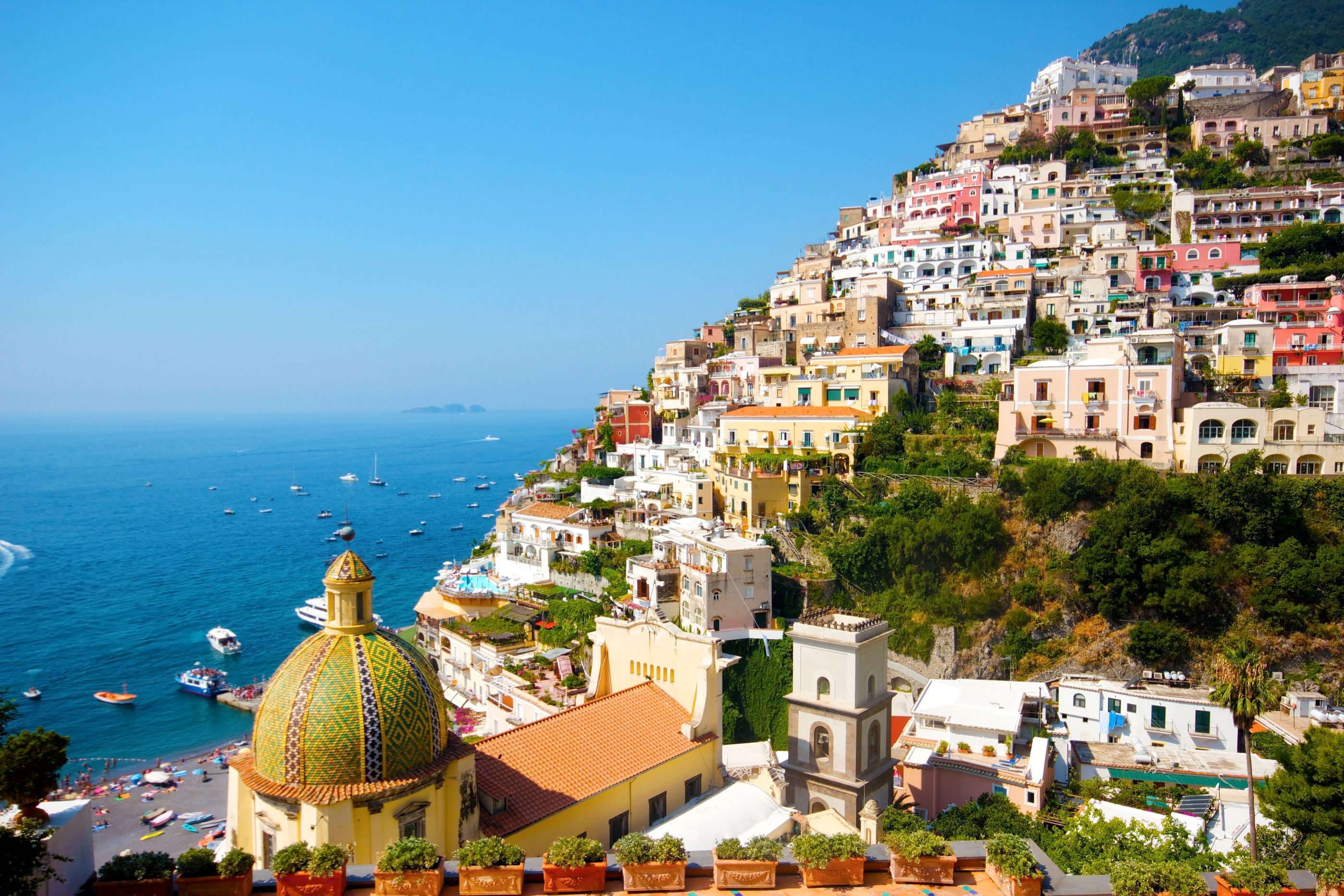 While summer is a lovely time to visit in terms of the weather, the months that bookend summer are equally enjoyable. May is particularly lovely as the temperature is unusually pleasant, spring flowers abound and the sea is a deep, vivid blue. Should your plans require a summer visit, dining at home – with staff taking care of a fabulous meal while you enjoy your own postcard view of the coast – is our recommendation. But book early as the Amalfi Coast rents out months ahead of other regions.
Enjoy a Lazy Morning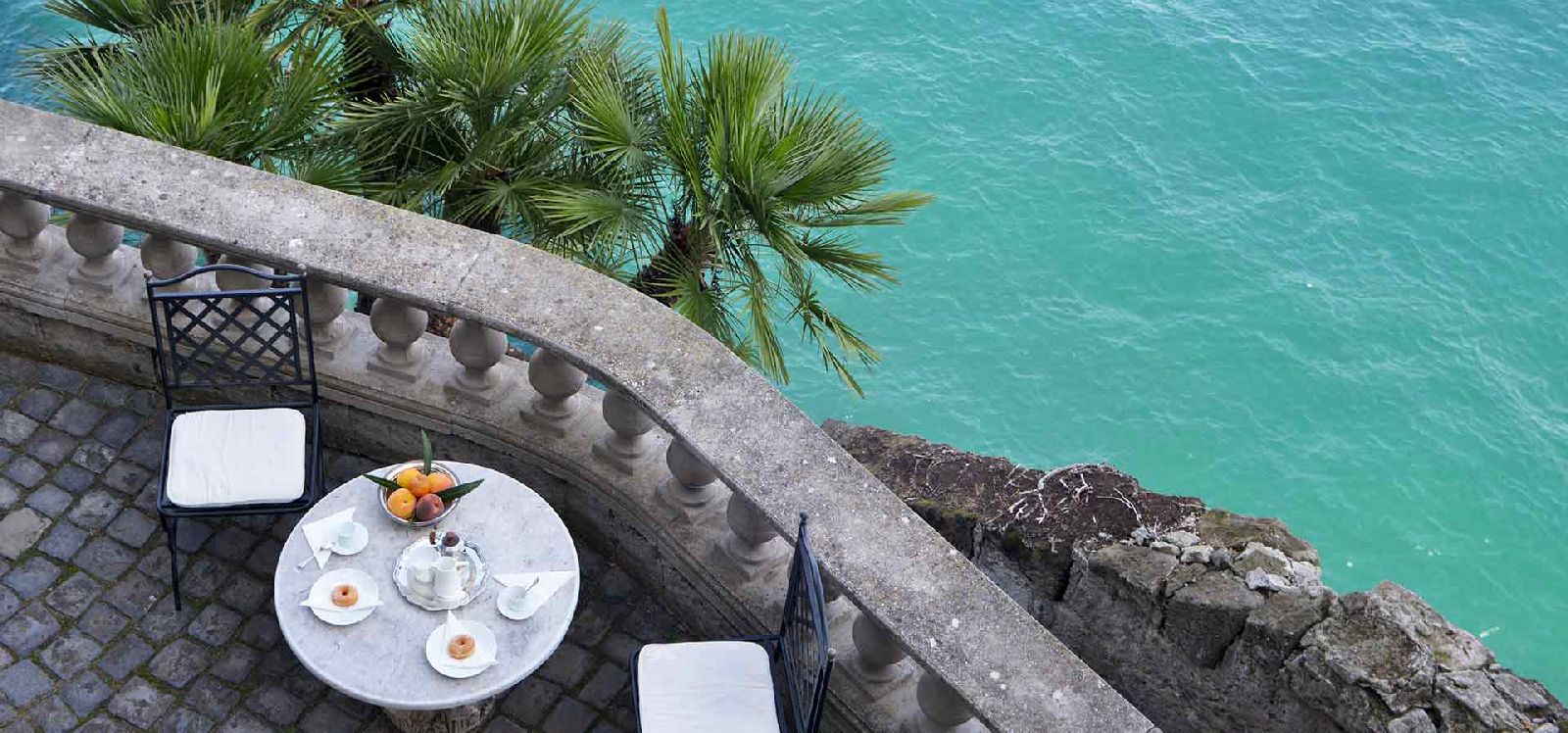 We recommend enjoying the popular sites later in the day. Why rush up and out of your beautiful villa setting? Towns like Ravello are best later in the day when you can enjoy their quiet charm and the day trippers have departed.
Discover the Towns Beyond Positano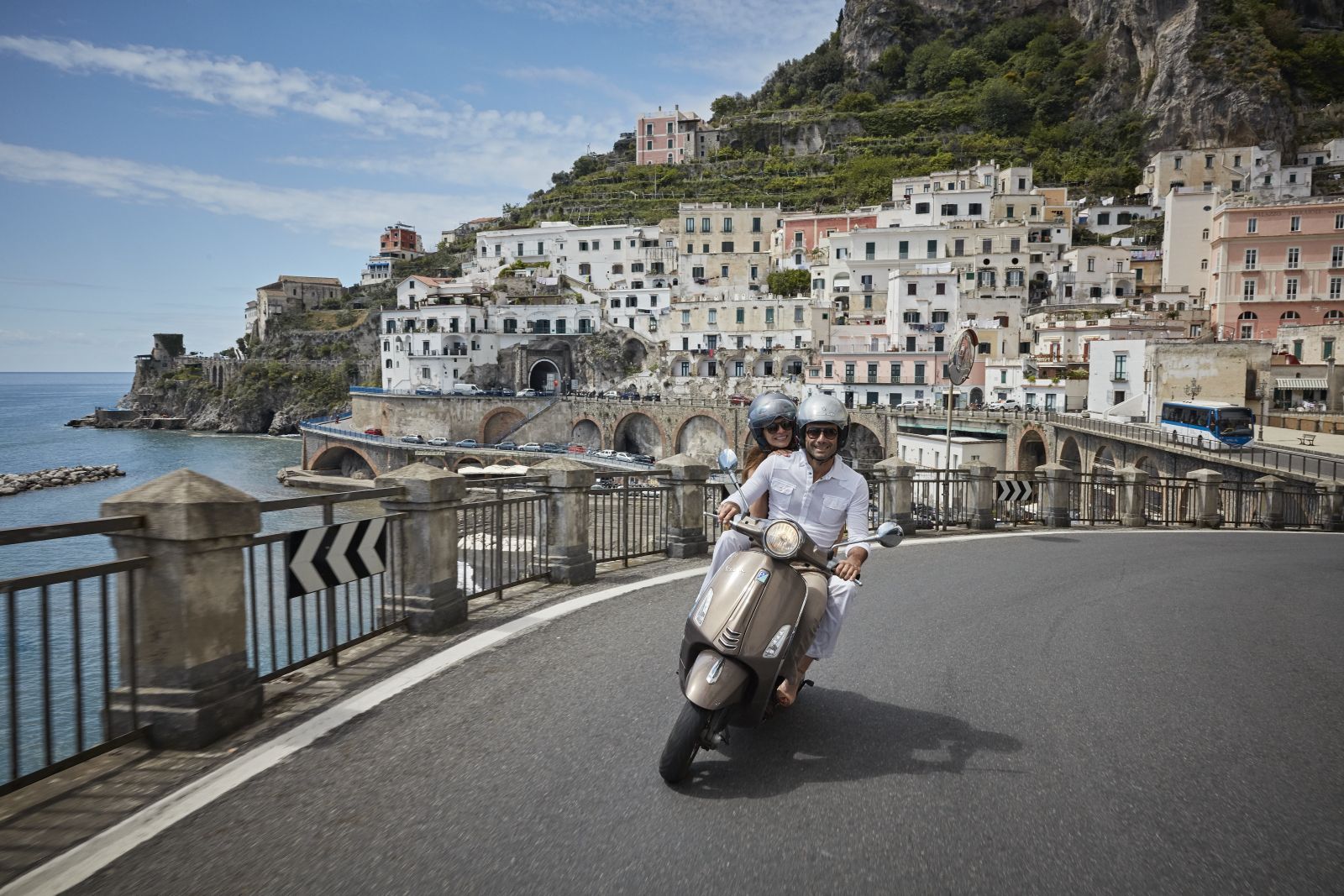 There is so much more to the Amalfi Coast than Positano. We recommend visiting Tramonti, the Switzerland of the Amalfi Coast with its small wineries; Praiano for pre-dawn fishing trips or SUP/Kayak excursions as well as its sea-side dining and discotheque; Nerano where the Sirens are rumoured to have sung; a walk into the pristine Baia di Leranto (this is I– 'eye'-eranto) and Ravello for its culture. Be sure to leave time and energy for Naples, a dynamic gem. Staying in a villa situated just outside the town offers superb views and experiences as well as avoiding the densest crowds.
Hiking the Amalfi Coast
Put on Your Sneakers.There are wonderful hikes along the Amalfi Coast with varying levels of abilities. Even the Path of the Gods has gotten busy. We recommend taking a hike from Amalfi to Scala, the oldest town on the coast, then to the historic paper mills that once operated here and continue to Valle delle Ferriere. Staircases are the local roads, so to speak, and walking allows you to really get local – perhaps encountering a herd of working donkeys along the way. Plus you can eat whatever you want, you will have earned it.
For further information and advice on planning a holiday to the
Amalfi Coast
, contact our team of specialists on +44 (0)1242 787 800.