The Amalfi Coast with its dramatic coastline and seaside charm is a top destination for many travelers to Italy. But the true beauty of Amalfi lies just off the beaten track in our favourite local eateries, hikes and activities. These coastal destinations will offer a peaceful, authentic and memorable alternative to some of the more tourist driven areas.
Explore the Amalfi Coastline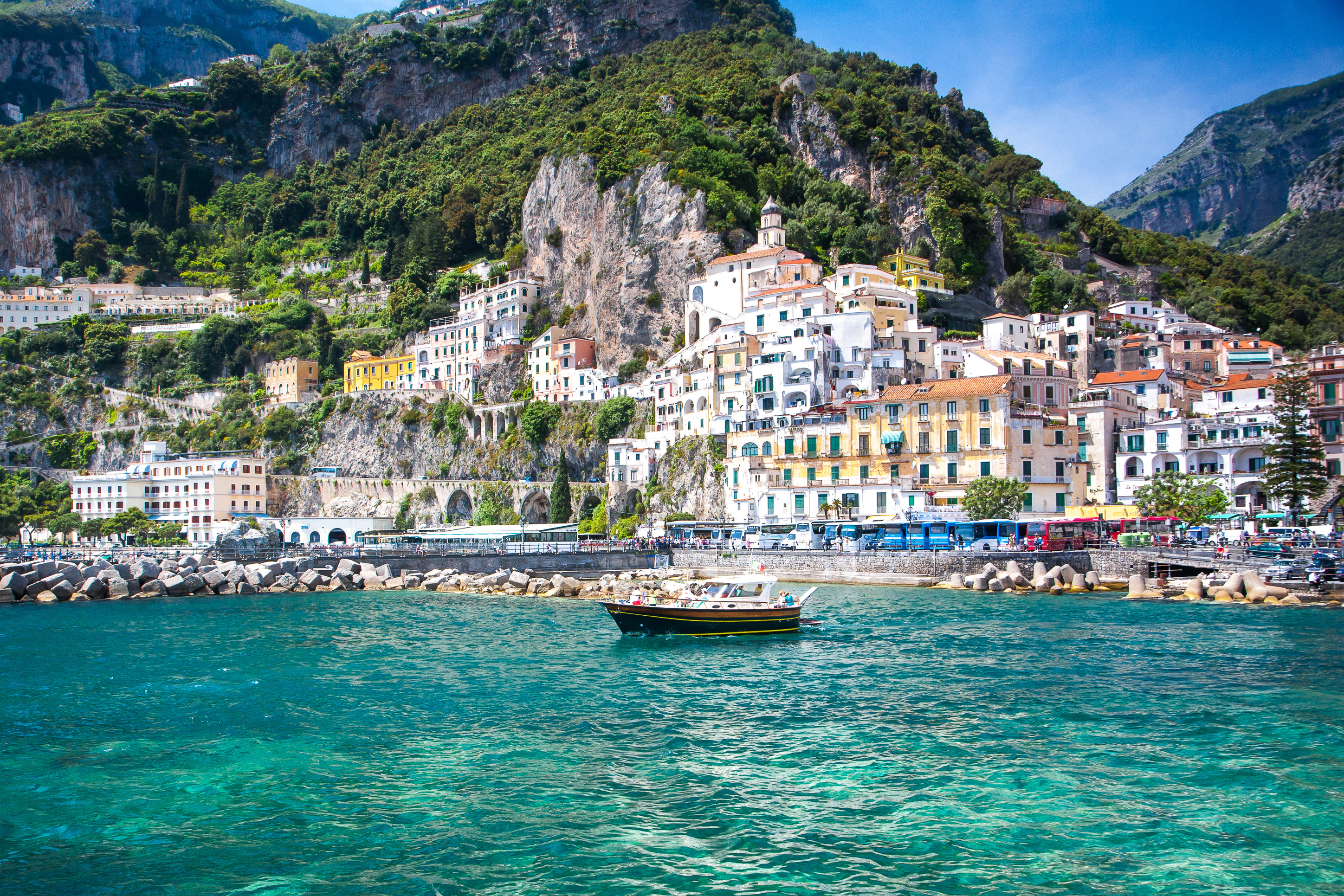 Nearby towns Praiano, Erchie and Cetara are our choices for a taste of local life along the Coast.
From Praiano, head out with Luca or Alberto for a fishing experience. Night time squid fishing is a unique activity for both adults and children. Using a local technique, your guide will show you how to use a 'totanaro,' a special piece of equipment designed specifically for squid fishing. There are also more traditional fishing trips to search for amberjack, tuna, saddled bream, and pilot fish as well as horse mackerel, mackerel, and sea bream.
Paddleboarding is a great way to combine exercise, sightseeing and sunbathing. Paddle from beach to beach and greet the local boats as you explore hidden coves. You may even spot some local marine life. Hiring a kayak is also a great way to explore the coastline, take it at a leisurely pace and make stops along the way for time to rest, sunbathe, swim, or snorkel.
Alternate nighttime fun in Praino includes our go to: Il Pirata restaurant. Here, authentic Mediterranean cuisine is served in a unique natural landscape overlooking the coast. Enjoy watching the colourful fishing boats dip and bob as you sip local wines and enjoy lovingly made fresh seafood and local produce. Come late – in the style of the locals – and stay later, walking along the path from Il Pirata to the L'Africana nightclub. It is clear you are somewhere special when you step onto the dance floor, the ceiling above you a natural stone grotto, the ocean visible under your feet.
Another favorite dining spot is Sunday lunch at Acquapazza. It is a busy affair; reservations and a solid appetite are required. The typical pebble beach next to the harbour will be casual and full of families and young couples. If driving, we recommending parking at the top of the village to enjoy a walk through the silent shuttered streets after an afternoon coffee. There is a lovely peace about the whole village moving in the rhythm of the day – visiting, gossiping, relaxing and dining.
The small town of Erchie is tucked away along the coast and extremely charming. A day at the Lido Edelvina beach club in Erchie is definitely a 'live local' experience and a casual easy-going day in the sun. Not your average harbour, there are still two Saracen towers protecting the village, a reminder the sea was once the only way people moved around here.
Visits to a number of these lesser-known harbours can be strung together for one spectacular day out on a private skippered boat charter - a great way to avoid any potential traffic.
Take a Steady Hike for a Birdseye View of Amalfi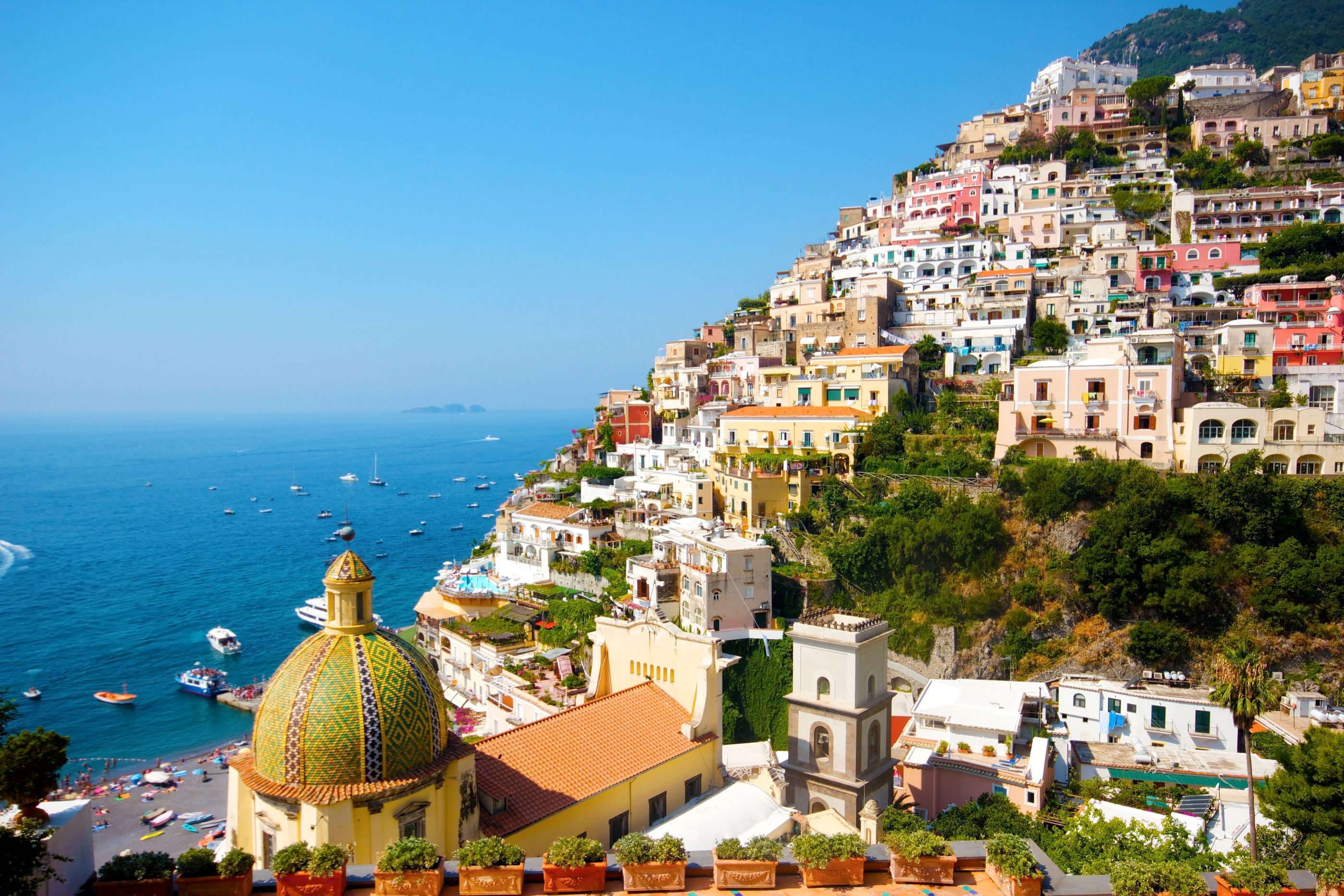 Should you be able to escape the pull of the sea, head uphill to Bomerano. With its central piazza full of chatting elders, pause for one more espresso before starting out on the famous 'Sentiero degli Dei,' also known as the Walk of the Gods. We recommend starting early early – about 7am if it is hot. Take the usual hiking provisions: water, hat, sunscreen, walking shoes and a camera. This breathtaking and, mostly easy, hike requires about three hours and will lead you from Praiano to Positano.
Nestled in the peaks of the Monti Lattari, the pretty hamlet of Tramonti affords a view which is worth every step of the hike. To really get a feel for this area, we recommend meeting a local guide who can introduce you to the local cheese-makers, wine-makers and gardeners. A guide can also introduce you to the Valle delle Ferriere for a hike that is in many ways a counterpoint to the Walk of the Gods. Rather than singularly walking through the natural beauty of this landscape, a visit to Valle delle Ferriere helps you understand how the local culture and economy sustained itself in harmony with the land over the centuries. There are superb trail maps available if you'd prefer to go it alone.
If you have rented a car, set out on the mountainous drive to the heart of culture in not-to-be missed Naples where you can promenade along the Lungomore, try a true Neapolitan style pizza, or tour some of the many historical churches. This is the real Amalfi Coast – a place of beauty, nature and tranquility. It's no wonder this destination is a 'must' for many for so many decades.
To plan your luxury holiday to Italy's Amalfi Coast, get in touch with Red Savannah's Travel Experts on +44 (0) 1242 787 800.