Since Roman times the emerald green waters of Lake Como have made it a coveted holiday retreat. Shaped like an upside-down Y, Lake Como is the third largest lake in Italy. Its waters are lined with ancient villages, ornate villas and gardens bursting with Mediterranean flora.
Bordered by the picturesque villages of Tremezzo, Varenna, Como, Cadenabbia, Menaggio, Bellagio and Varenna, the lake is known for attracting royalty, artists and modern celebrities. It is also favoured for large gatherings of family and friends wanting invigorating days outside exploring as well as gracious relaxing times together at a private villa.
With so much to explore it's important to be flexible with transport options whilst here, our specialists are well versed in travelling around the lakes and offer their help and advice on the options available.
Driving in the Lake Como Region
Lake Como has a main road, a kind of narrow lane that circumnavigates the Lake. It's shared with with trucks, cars and bikes, and crossed by pedestrians doing their morning shop along the way. You get the picture, it's a busy Italian affair, especially in the popular summer months! Even for experienced locals and regular visitors, travelling the roller-coasteresque roads can add a stressful, albeit exciting, element to your holiday.
A drive around Lake Como clearly illustrates that cars are the newcomers on the Lake. It is the Lake itself – its long, narrow, undulating surface – that provides passage from place to place. For today's visitor, it is still the way to go – relaxing as you go, leaving the skipper in charge, taking in the views of the steep green mountains, the snug waterside towns and the overall majesty of it all.
The villages of Como are lakefront so everyone uses the lake to get from one place to another. The heart of each town (piazzas, darsenas) are right on the lake. Not only is travelling by lake convenient and beautiful, it is also efficient in that it allows you to get from point A to point B without spending time weaving along through narrow winding roads.
How to Get Around By Ferry
Lake Como is larger than it sometimes appears, the distances bridged by the Navigazionelaghi service of ferries moving up and down the lake. Most take only pedestrians, some also take cars.
Service in the summer is more frequent but they operate year round and provide a commuter and every-day transportation option for residents around the Lake. The online schedule is available in English as well as Italian, with different sheets for whether the boat is heading north or south. You will need to know which way you are headed: Como is the south terminus. Colico is the north terminus. The ferries move on their own schedule, not yours, and are a slow-moving and easy way to enjoy the enormity of the landscape and the many coves and curves of the shoreline.
Unfortunately, a water taxi service doesn't exist on Lake Como. The distances between towns on the Lake are substantial in some cases, and private boats are expensive to run. Evening service in particular, which sounds like a no-brainer, is in actuality unsustainable without a commitment of at least a four hour rental which makes it essential to pencil out the pros and cons of dinner out vs a lovely meal prepared by a private chef in the luxury of your own villa.
To enjoy the most convenient and personal trip we can introduce you to a local Captain who operates Venetian style water taxis. To have them 'a disposizione' (at your disposal) during your villa holiday means you can immerse yourselves in the life of the Lake and ensure you've always safe passage back to your villa, whatever time you choose to depart.
Take a Riva for the Ultimate Movie Star Moment
For small intimate and sporty groups, taking a classic Riva is an ultimate movie star moment. These are the classic wood craft of the Lake, seating four or six in the beautifully upholstered open deck. Sunglasses are de rigeur. Maybe even a glamourous head-scarf? These crafts are for boating, a gentle and regal ride in this most elegant of destinations. Dullio, our Riva captain, owns two models: a 1959 Super Florida 391 and the Tritone 81. As with any captain of a valuable boat, Dullio has a proud, romantic relationship with these hand-built craft: "She is equipped with twin Cadillac engines, so very powerful. It also has a 'giardinetto' – a built in sun pad for a more luxurious ride. The riva is one of only eight models ever made with this detail and even fewer are in existence today." Bring your most glamorous self for a day out with Dullio in one of these beauties.
Everlasting Memories on the Lake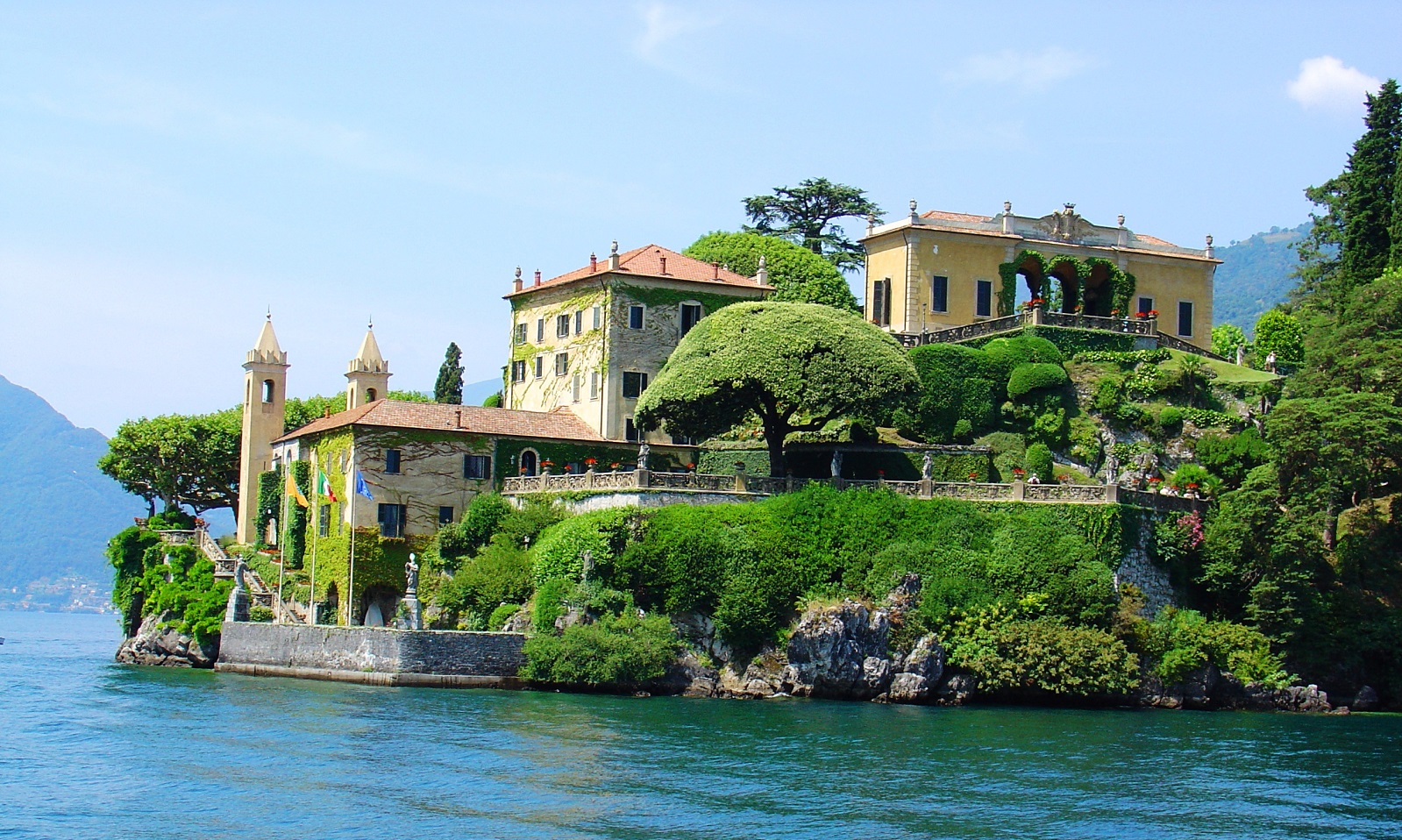 Time out on Lake Como gives you nearly endless Instagrammable moments as you experience the dramatically steep hills and grand mountains of the Italian Alps, some of which were still snow-capped in late spring. The terracotta, butter, and blush-tinted villas of locals and celebrities provide mesmerising contrast against the deep emerald green of the water. You will be able to disembark to tour the famed gardens of Villa Balbianello, Villa Melzi and Villa Carlotta. To get close to the rushing waterfall at Nesso, your captain will nudge the prow of the boat under the bridge that spans the waterfall-divided town. Hopefully it will be thundering with snow-melt through the summer.
Shopping excursions to Bellagio and Como are nearly a given but there's much more to explore. Whatever you choose to do in this beautiful region, hiring a boat with a skipper will ensure you're back at your villa in time for a swim and aperitivi on the terrace.
For more information about planning a luxury villa holiday in Lake Como, speak to our Italy villa experts on +44 (0) 1242 787 800.