A villa holiday provides the ideal base for exploring a region at a more leisurely pace. It can also be surprisingly good value, with extended friends or family coming together to share the cost and the experience. With private pools, plenty of space to relax and the most scenic locations to discover on your doorstep, here's our pick of some of the best value villas in France which offer the chance to have a holiday with a big group of friends or the whole family without breaking the bank.
8 bedrooms – sleeping up to 10 adults and 6 children
This is a rambling property in the South West of France. There are three different buildings with bedrooms, yet somehow it all works together. Set in rolling countryside, life moves at a slower pace here. This is the place to bring the whole family. The rooms are spread out between the main house, the guest house, and the pigeonnier. There are a number of quiet terraces around the house, perfect for reading a book with a glass of wine whilst the kids play in the large swimming pool.
6 bedrooms – sleeping up to 14 guests
Another property for the whole family, Domaine de Fleury has five double bedrooms and a dormitory room perfect for the kids to have their own space. Enjoy soaking up the sun by the side of the pool, complete with a pool house for when some shade is required. Take the team for a day out to nearby Carcassonne, a magical fortified city. It is stunning to look at, seemingly straight out of a medieval tale of knights and dragons. There is plenty to explore within the walls themselves, from torture museums (not as scary as they sound!) to fine dining. The regions speciality dish is Cassoulet, a rich slow-cooked casserole sure to fill you up.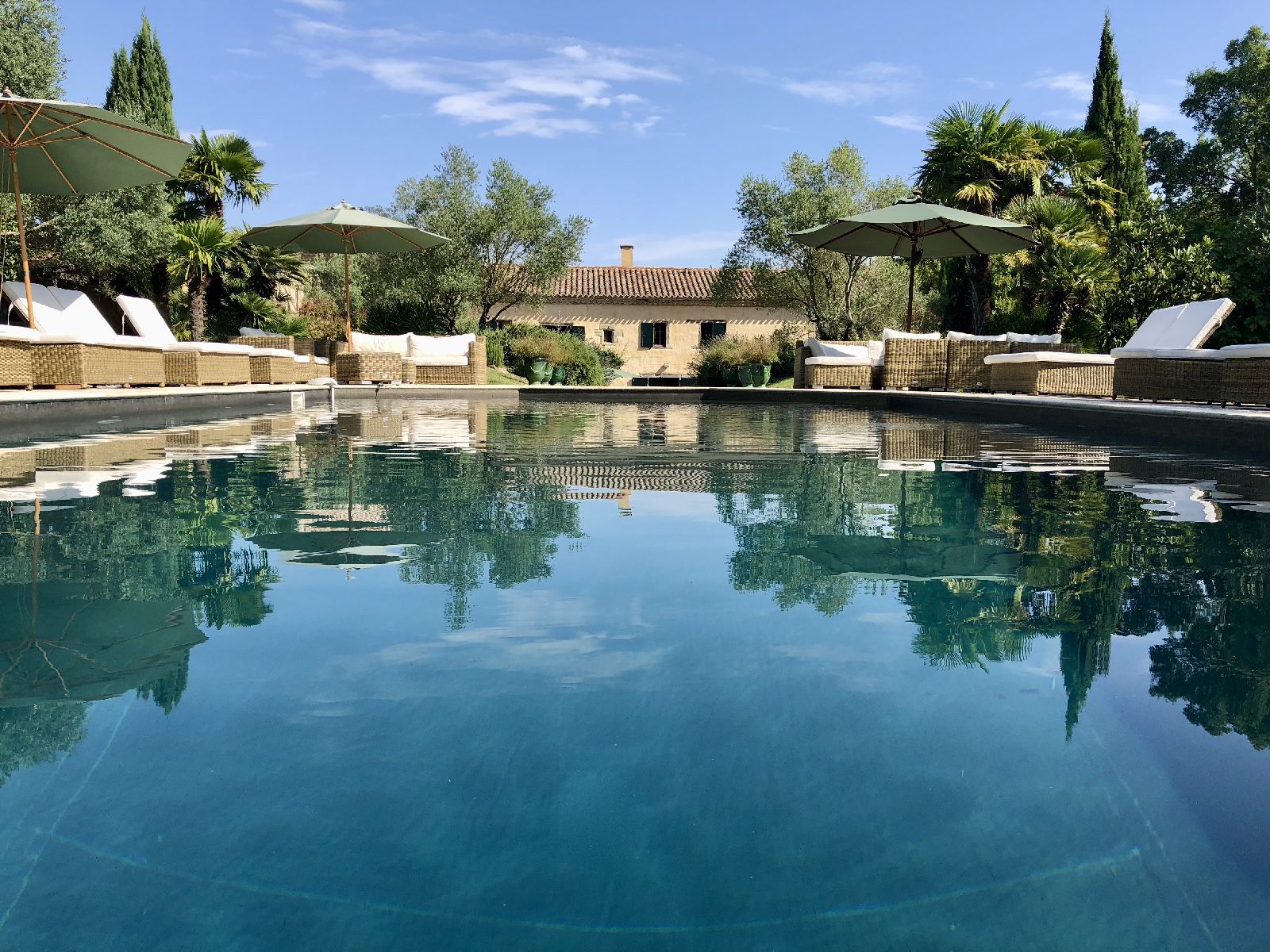 8 bedrooms – sleeping up to 14 adults and 4 children
This property is steeped in history, and there are big rooms and tall ceilings throughout. You will rarely see a bedroom as spacious as the master suite. Domaine de la Hille has it all, from the tennis court to the big swimming pool to the immaculately maintained lawns and gardens. Guests can arrive by helicopter if they want, everything is organised and taken care of by the Domaine's dedicated team of staff. Domaine de la Hille is perfect for family reunions or for one of life's landmarks.
For further information about our best value villas in France, speak to our France Villa Specialists on +44 (0)1242 787 800.