Brazil travel advice is available from our well-travelled destination specialists who are on hand to offer travel tips on the best time to go, places to visit, and where to stay. With world class beaches, incredible rain forests rich with wildlife, multi-hued Portuguese colonial towns and vibrant culture Brazil promises the most memorable of holidays.
BEST TIME TO GO TO BRAZIL: WEATHER IN BRAZIL
Almost all of Brazil is humid and has either a tropical or subtropical climate. Average temperatures increase from south to north, and humidity can be high especially near the coast. Brazil's rainy season occurs during the summer months. In the Amazon the wettest months are March to May, in the north-east May and June, and in the south December to March. Eastern Brazil suffers from regular drought. In July and August, Rio can be surprisingly cold so head for the north-east for guaranteed warmth at this time of the year.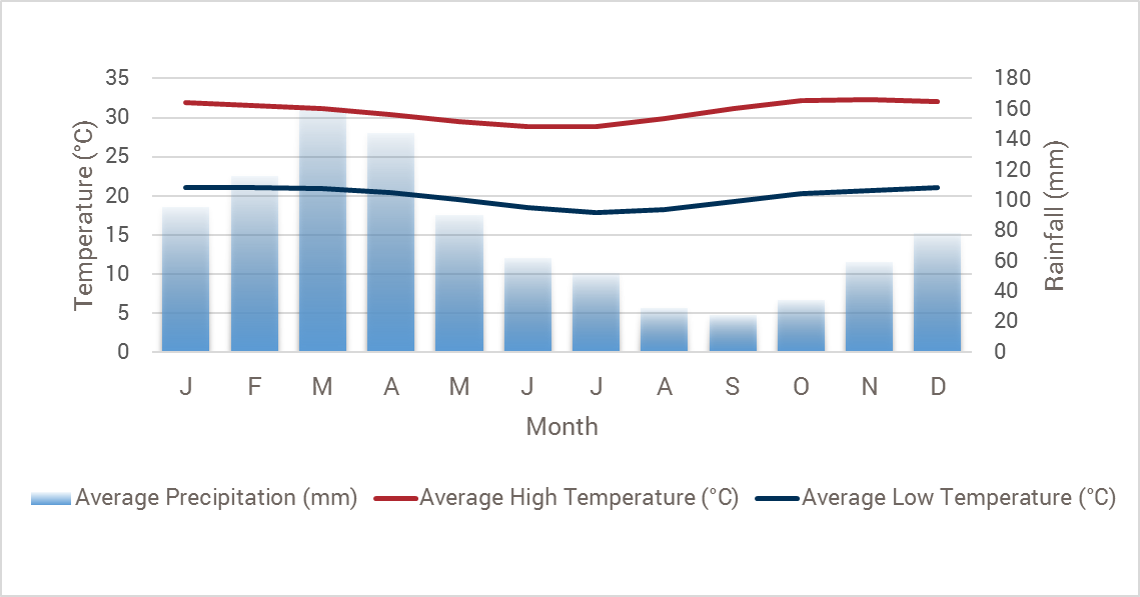 MAP OF BRAZIL
WHAT TO PACK FOR BRAZIL
When travelling in Brazil, wear lightweight natural fabrics like linen, silk or cotton for most of the year, as the temperature can get very hot. In the larger cities people make an effort to dress up especially when they go out at night. Enjoy the country's beaches - in Brazil even grandmothers wear bikinis! Sweaters, a light jacket or a shawl may be needed for the cooler evenings, and jumpers will definitely be required if you are staying in the mountains.
MEDICATIONS & VACCINATIONS FOR BRAZIL
We recommend that you see your doctor or a travel clinic several weeks before travelling to make sure that you have taken all the necessary health precautions. For travel to Brazil, you may be advised to get vaccinated against Hepatitis A and Typhoid, as well as be prescribed anti-malarial medication. You might also like to look at Fit for Travel which is a good source of travel health information.
Please note that The Brazilian Ministry of Health recommends the inoculation against yellow fever to travellers who visit. Be aware: it should be taken ten days before arrival in the risk areas and should be valid for a period of 10 years. More information can be viewed on The Centers for Disease Control and Prevention's website.
BRAZILIAN CULTURE
While the lifestyle in Brazil is predominantly western the country still possesses a rich ethnic and colonial heritage comprised of Portuguese, African and indigenous peoples, creating a wonderful explosion of food, music, dance and colour. This melting pot is seen at its peak in Brazil's famed annual carnival held forty-six days before Easter. Despite the recent increased Protestantism in the country, the majority of Brazil's population remains Roman Catholic.
TIPPING IN BRAZIL
Tipping is entirely discretionary and dependent on how good you judge the service you receive to be. We suggest a discretionary tip of around 10% in restaurants, provided this has not been added to the bill already, $US10 per day for guides, $US5 per day for drivers and $US1 for taxis and porters.
GET CONNECTED
ELECTRICAL SUPPLY
Electrical sockets in Brazil usually supply electricity at 110/220 volts.


MOBILE / INTERNET CONNECTIVITY
Generally speaking, mobile phone coverage throughout Brazil is very good. Roaming agreements exist with most international mobile phone companies, but travellers should check with their service providers. An unlocked GSM tri- or quad-band cell phone works in Brazil, with SIM cards widely available. Minutes can be added via cartões pre-pago (prepaid cards), available at newspaper kiosks.

Most hotels, and in recent years a number of cafés and shopping centres, have WiFi internet access. Always check what charges will be made before using. In some cases WiFi will be complimentary whilst in others it will be chargeable.
RECOMMENDED READING
Dona Flor and Her Two Husbands by Jorge Amado
The Silence of the Rain by Luis Alfredo Garcia-Roza
The Boys from Brazil by Ira Levin
City of God by Paulo Lins
Brazil by John Updike
The War of the End of the World by Mario Vargas Llosa