PANAMA TRAVEL ADVICE
Whether it is an immersion into the contrasts of Panama City you seek, hiking and birdwatching in the lush Chriqiuí highlands or a private island escape, our travel specialists will be able to design an itinerary to Panama to match exactly what you are hoping to experience from this intriguing Central American nation.
WHEN IS THE BEST TIME TO VISIT PANAMA?
Panama enjoys a tropical climate throughout the year, with little variation in temperature but a rainier season between the months of May and November. There are some regional variations within this, due to the country having both Pacific and Caribbean coastlines where ocean currents and trade winds affect weather conditions from region to region, but broadly-speaking the country best time to visit the country is between December and April. You can expect tropical showers and pleasantly warm temperatures throughout the year.
MAP OF PANAMA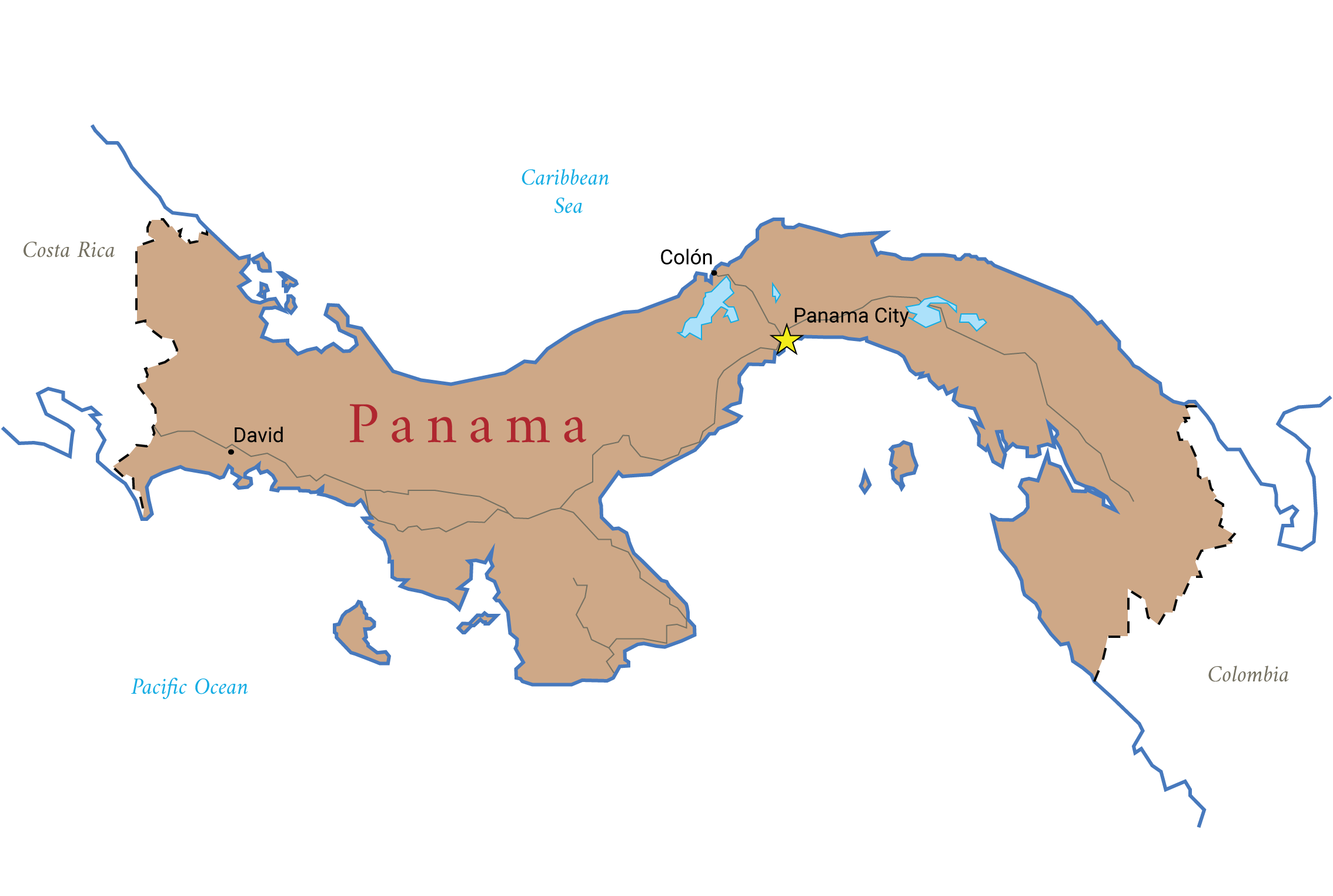 MEDICATIONS & VACCINATIONS
If you are arriving in Panama from a country with a risk of yellow fever a yellow fever vaccination certificate is mandatory for entering the country. For other vaccination advice we always recommend that you see your doctor or a travel clinic before travelling to make sure that you have taken all the necessary health precautions. For further information on health precautions and requirements for your holiday we suggest you visit The Center for Disease Control & Prevention's website, or Fit For Travel, published by the NHS.
TIPPING IN PANAMA
Tipping for good service is standard practice in Panama. In restaurants it is customary to leave a tip of around 10% of the final bill, if you are satisfied with the service you have received. Taxi drivers do not expect tips, though you may wish to round up the fare – and leave an extra dollar or two if they were particularly helpful. Hotel porters should be tipped $1 per bag, and a couple of dollars per day can be left as a tip for housekeeping.
TRAVEL INSURANCE
It is crucial that you take out travel insurance if you do not already have a policy in place. In particular, make sure that you have cover for loss of personal effects and a high level of cover for medical expenses and repatriation if necessary. Please note that taking out travel insurance is a condition of travel with Red Savannah.
GET CONNECTED
The electrical supply in Panama is 120 volts, 50 Hz. Plug sockets are generally of the two flat-pin variety, either with or without a grounding pin


RECOMMENDED READING FOR PANAMA
• Panama Fever by Matthew Parker
• Modern Panama: From Occupation to Crossroads of the Americas by Gene E. Bigler and Michael Conniff
• The Art of Being Kuna by Mari Lyn Salvador