MEET THE EMBERÁ OF CHAGRES NATIONAL PARK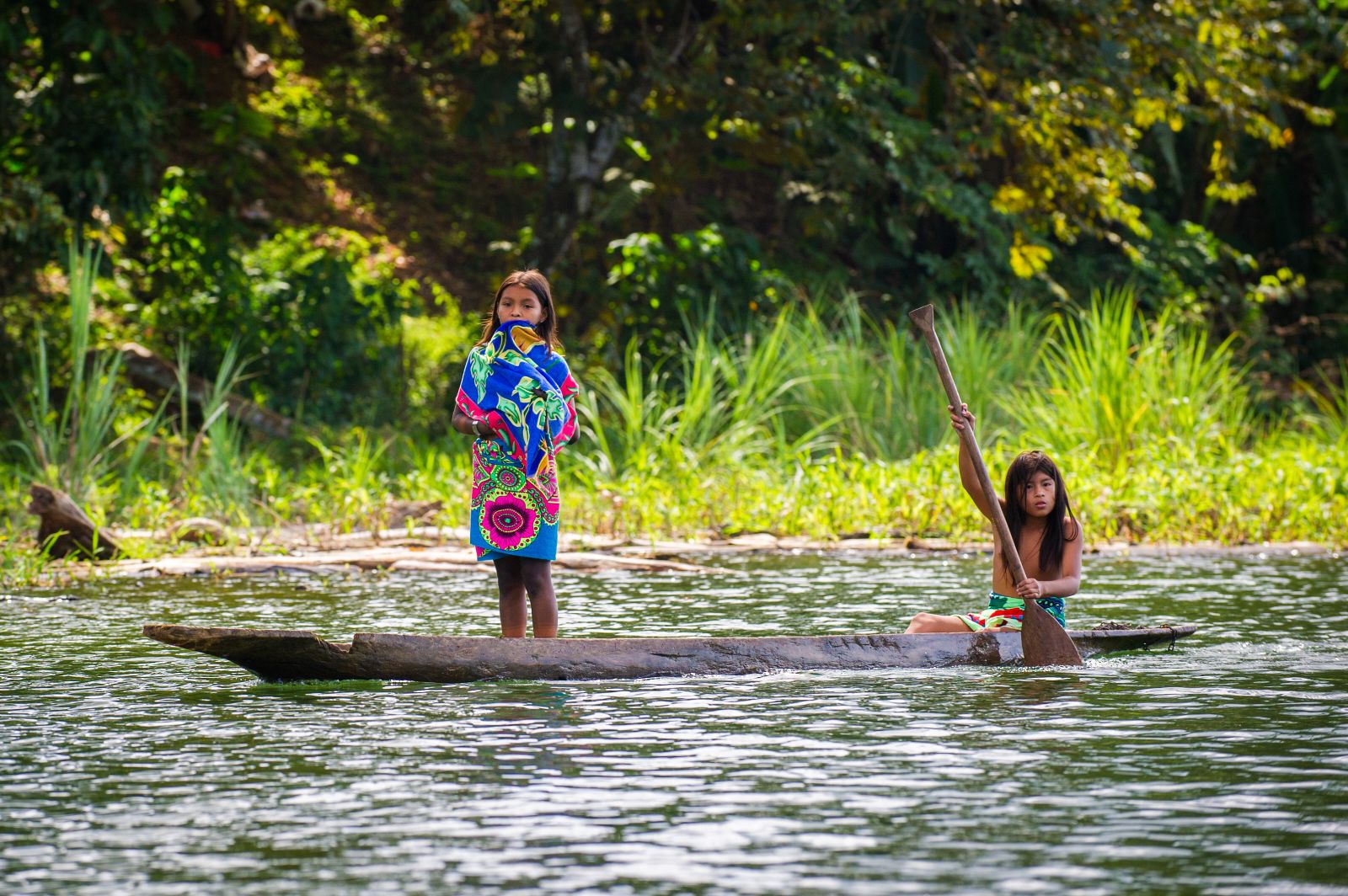 Gain a unique perspective on one of Panama's more accessible national parks by spending a day with the indigenous Emberá people who call its 309,000 acres home. After travelling up the Chagres River by native canoe, from where you might spot sloths, monkeys or toucans in the verdant rainforest, you'll arrive at one of their villages to the sound of traditional songs. Over the next few hours, you'll be introduced to the life, customs and history of the Emberá, learning about their enduring respect for the natural world, their language, clothing and folk dances – the last of which you may be invited to join. There will be time to relax over a delicious meal featuring classic Emberá dishes based around several types of rice and maize, freshwater fish, sugarcane and bananas. Take away an enduring reminder of the experience in the form of baskets made of black palm leaves and figurines carved from cocobolo wood crafted by local artisans.
BACK TO TOP
ENJOY A TASTE OF PANAMA CITY'S FOOD SCENE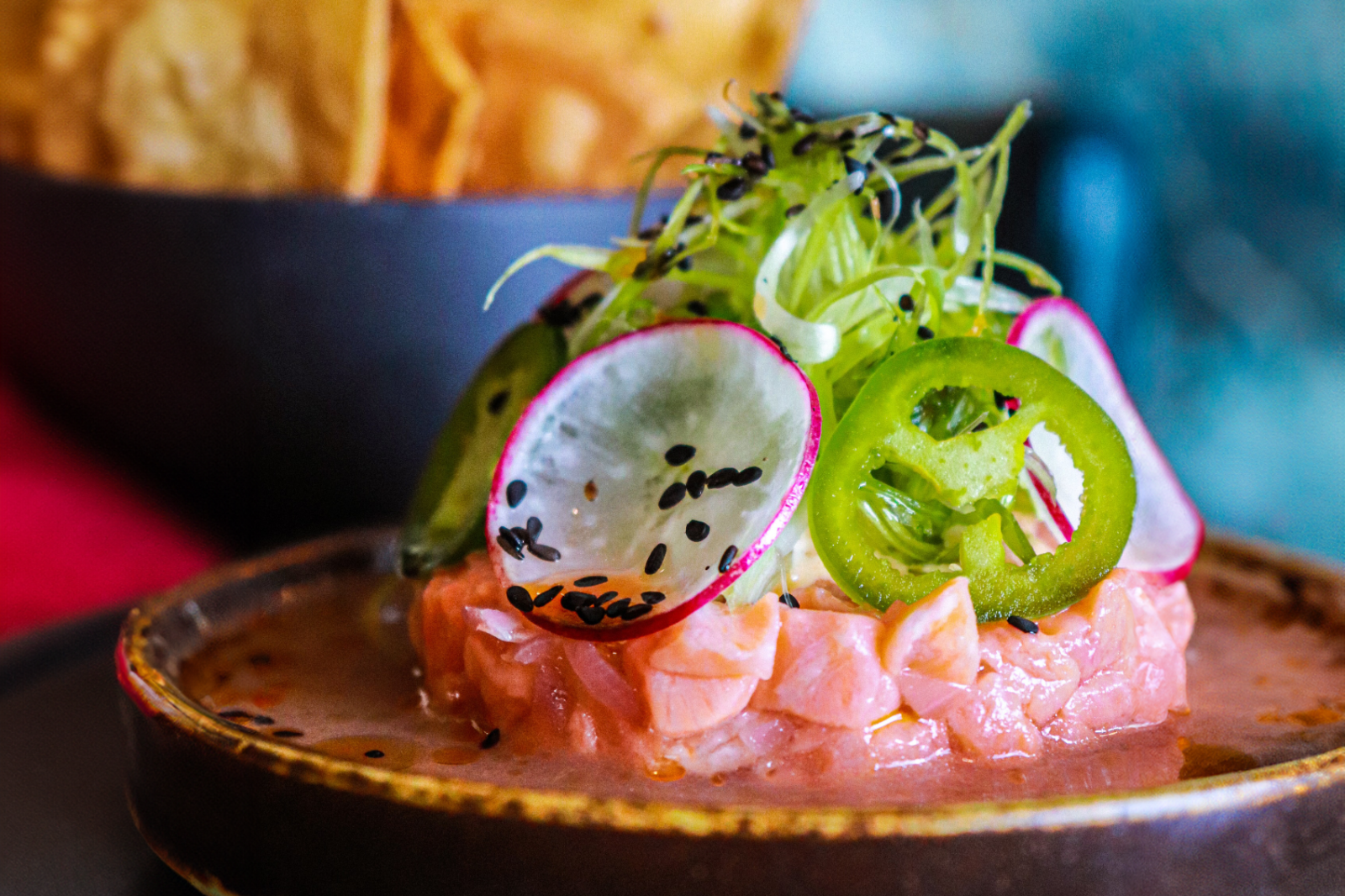 Dive into the capital's buzzing food and drink scene on a leisurely walk around one of its most engaging districts. With a passionate local guide to steer you to those off-the-beaten-track hotspots that only insiders know, you'll stroll around the cobbled lanes of Casco Viejo, the UNESCO-listed quarter, sampling as you go. Against a backdrop of the area's historic landmarks, you'll stop off for a taste of organic chocolate, still regarded as a gift from the Gods by indigenous peoples; sip a refreshing, richly scented cup of Geisha coffee, one of the most expensive in the world; and savour the freshest of ceviche at a neighbourhood seafood market. As for the drinks front, it's ably addressed with a pause at a microbrewery known for its craft beers and a rooftop cocktail bar with an impressive list of rums.
BACK TO TOP
CLIMB VOLCÁN BARÚ AT SUNRISE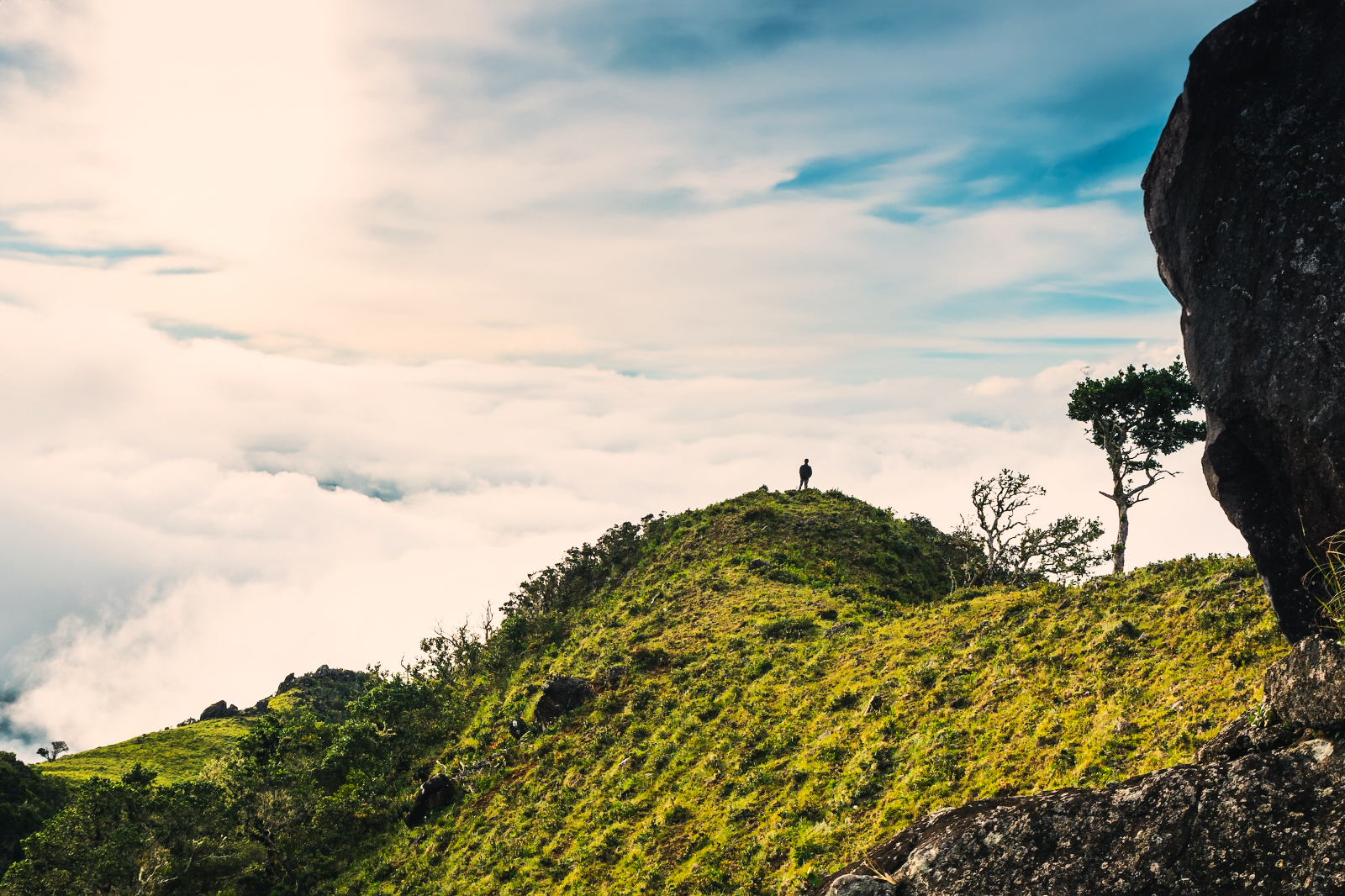 Panama's highest mountain, Volcán Barú rises more than 3,400 metres into the sky, towering above the Chiriquí highlands in the country's far west near the charming town of Boquete. It's a suitably epic setting for a physical challenge with a breathtaking reward: a trek to the summit in time for sunrise. Setting off in the darkness accompanied by an experienced local guide, you'll follow a well-marked trail that rises inexorably upwards for around eight-and-a-half miles, a walk which takes between four and seven hours depending on how fit you are. The aim is to arrive at the summit at dawn, from where – weather permitting – you may be able to make out both the Atlantic and Pacific Oceans in the misty morning light. On the descent, keep watch for colourful quetzals swooping through the native oak forests.
BACK TO TOP
GO SCUBA DIVING IN COIBA NATIONAL PARK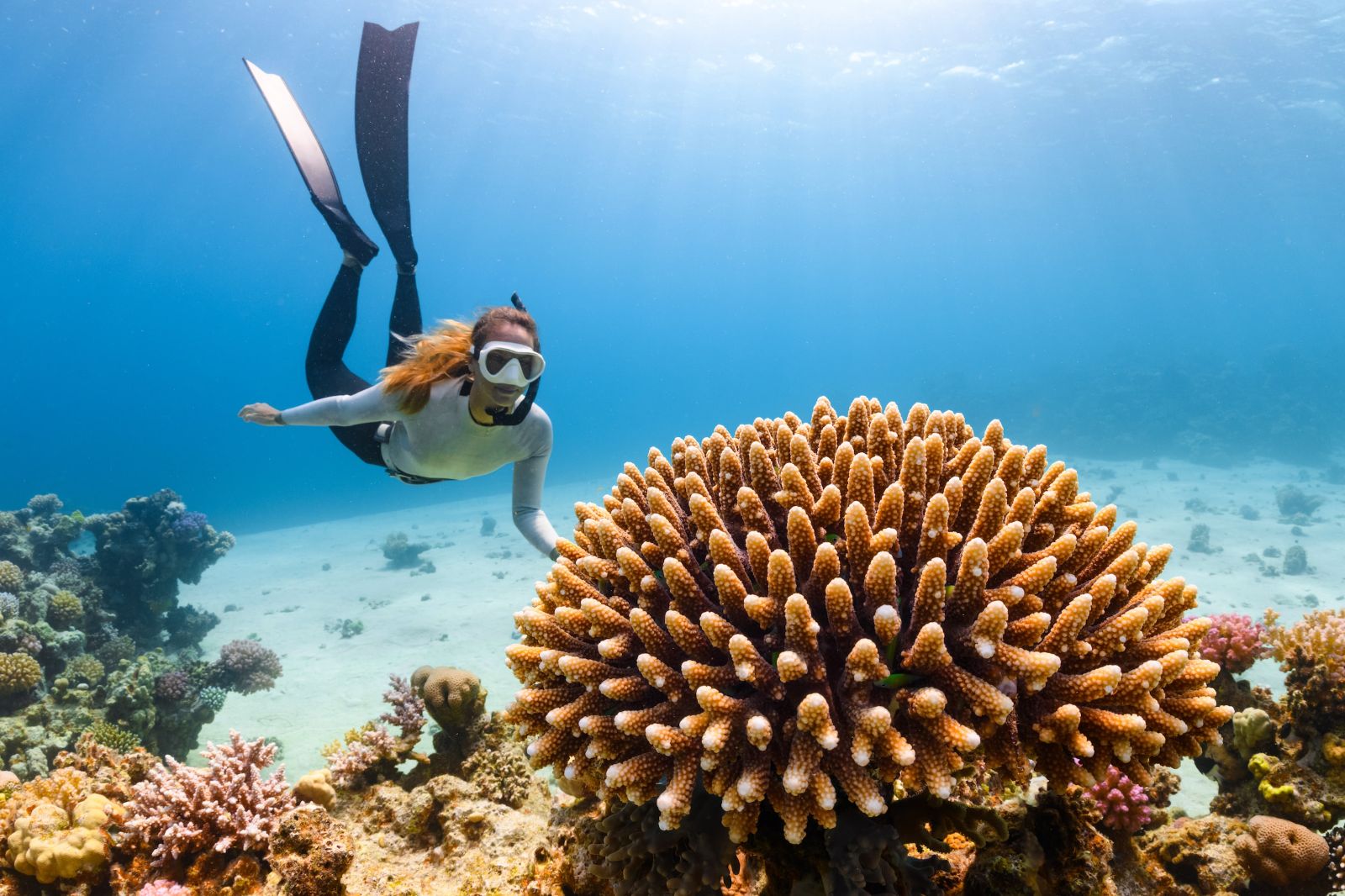 Widely regarded as Panama's best location for diving, UNESCO-inscribed Coiba National Park stretches across 170,000 hectares of the Pacific coast Gulf of Chiriquí. It's named after the largest of its 39 islands and islets, an all-but-uninhabited Eden blessed with pristine tropical forests, white-sand beaches and reef-ringed waters, which was a penal colony for almost a century until 2004. Nowadays, people come of their own volition to discover an underwater wonderland teeming with marine life, from manta rays and barracudas to hammerhead sharks and dolphins. You'll find a liberal supply of world-class dive sites here to suit your level of experience, from the novice-friendly corals around Canales de Afuera and its sister islets to the more challenging spots of the northerly Contreras Islands. Conditions for diving are generally good all year round, but if you want to see humpback whales mating and giving birth, you'll need to be here between July and October.
BACK TO TOP
WHALE WATCH IN THE GULF OF CHIRIQUÍ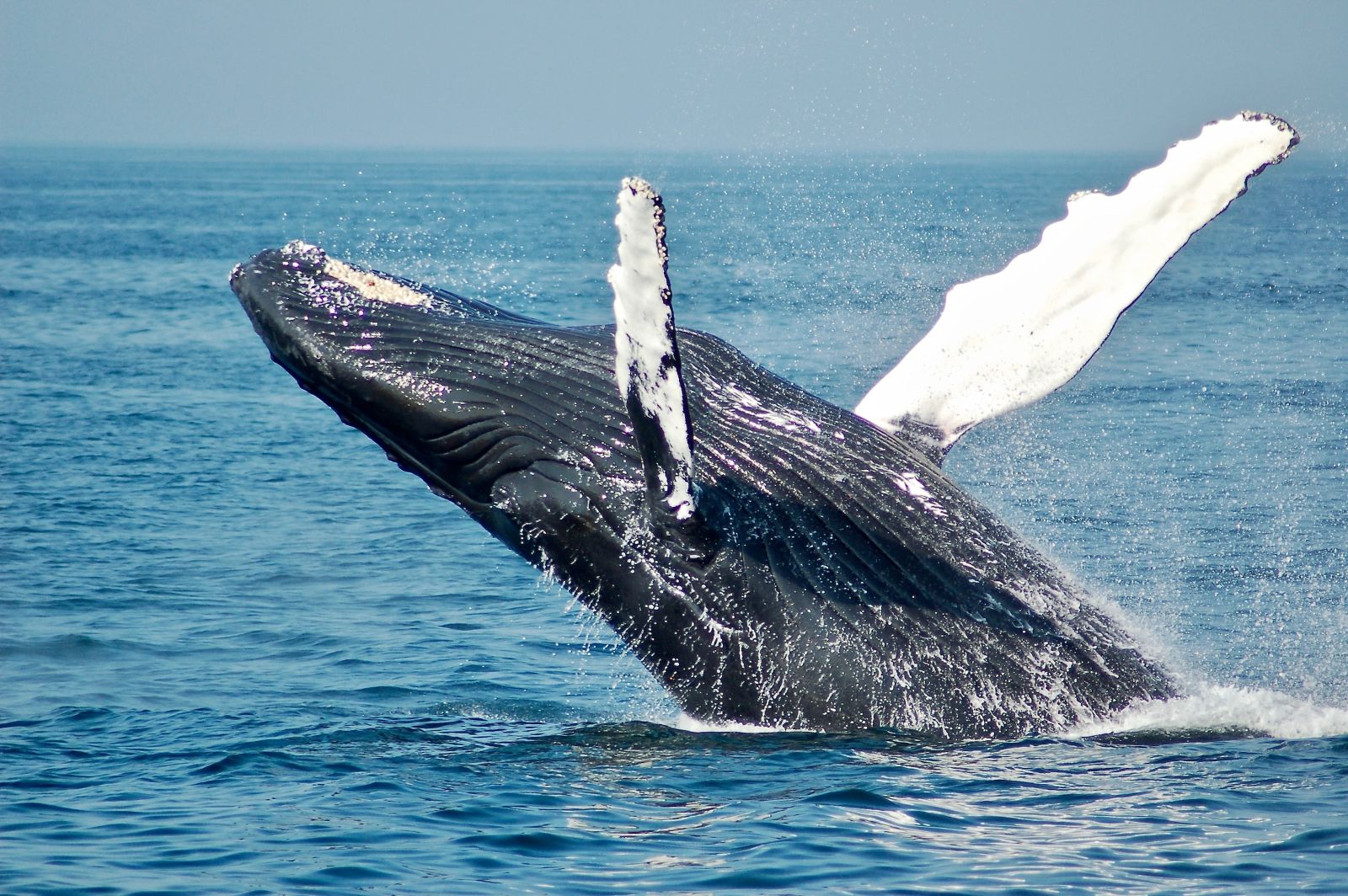 The warm, protected waters of the Gulf of Chiriquí, which stretches from the Azuero Peninsula to Costa Rica on Panama's Pacific coast, are rich in marine life of all shapes and sizes. From July to October, the abundant resident species are joined by visiting humpback whales, who migrate to the area of Coiba National Park from both the cold northern and southern oceans to breed. Set out by private fully crewed boat in search of these ocean giants, with a knowledgeable guide on hand to answer all your questions. Early in the mating season, you can hope to see the acrobatic courtship displays of the males, who compete to impress the females; later, you're more likely to spot a single female with her newborn calf. The Gulf is also a haven for other cetaceans, so you may also spy pilot whales, dolphins and the occasional orca during the voyage.
BACK TO TOP
TREK LA AMISTAD'S PROTECTED LANDSCAPES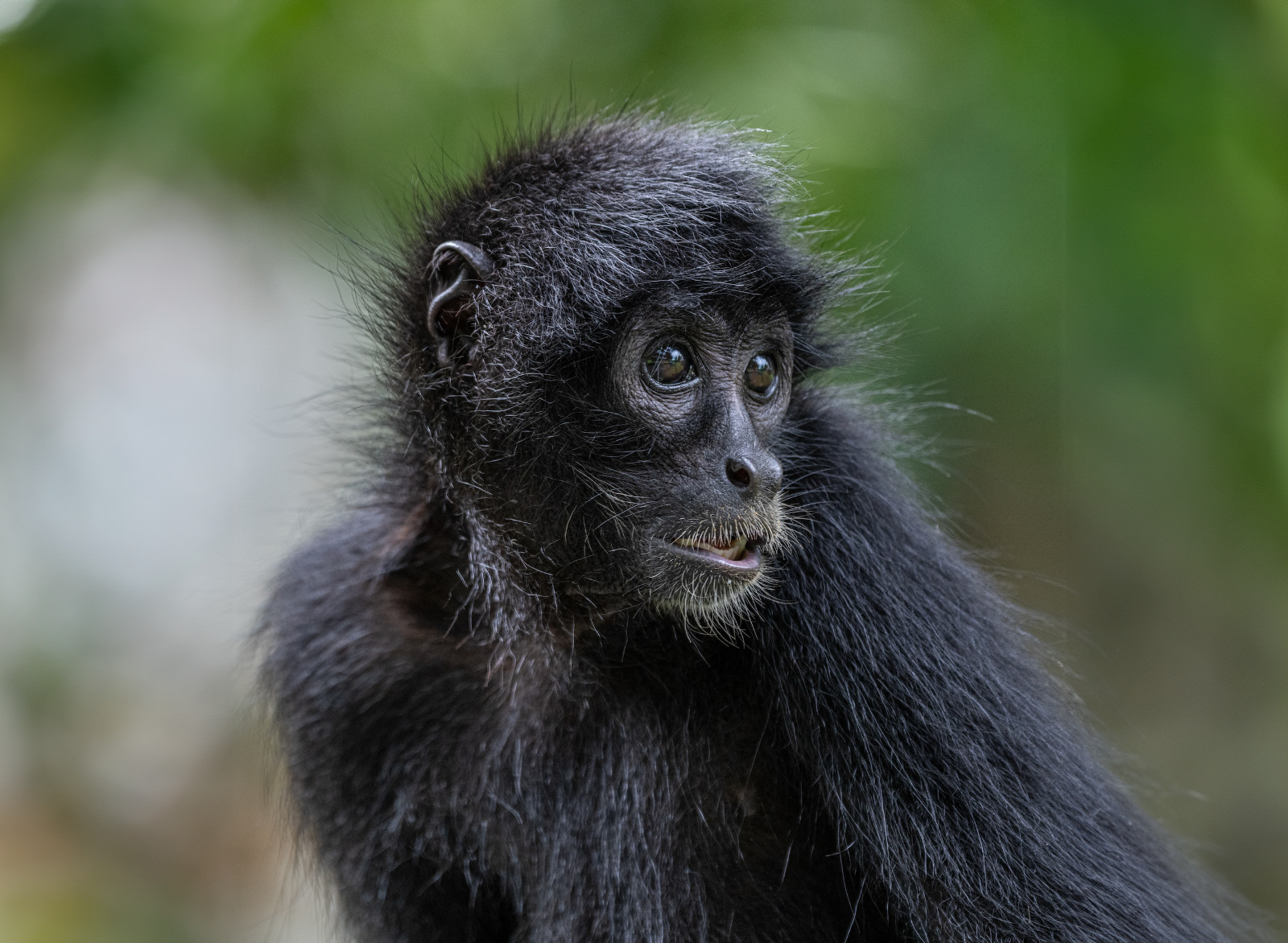 Take a walk on the wild side through Central America's largest nature reserve. La Amistad International Park, shared between Panama and Costa Rica, is lightly traced with trails that allow a tightly controlled number of walkers to experience lost-world landscapes from rugged mountains to tropical forests brimming with endemic plants, birds, insects and animals. Accompanied by a qualified naturalist, you'll venture into this World Heritage Site to explore dense rainforests and cloud forests, following riverside paths to thundering waterfalls. As you walk, you'll be able to see for yourself the evidence of the park's extraordinary biodiversity: there were more than 10,000 flowering plants, 215 species of mammals, 250 reptiles and amphibians, and 600 types of birds at the last count. Keep a look out for big cats such as pumas and ocelots, endangered ornate spider monkeys and a kaleidoscope of vividly plumaged birds, including the aptly named resplendent quetzal.
BACK TO TOP
ZIPLINE THROUGH THE FOREST IN BOQUETE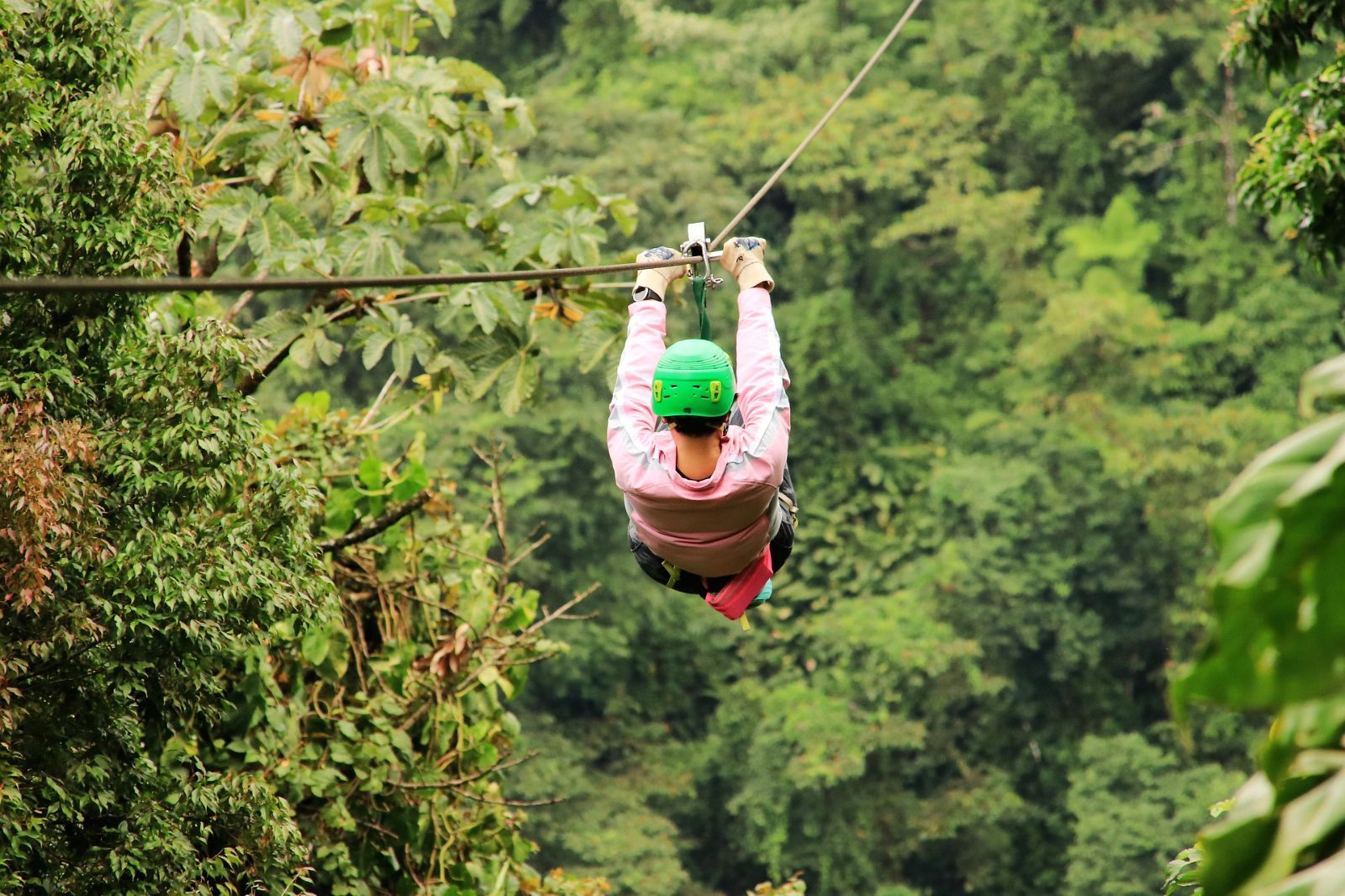 Glide through the treetops on a thrilling zipline canopy tour in one of Panama's most scenic areas. Just outside the western town of Boquete on the margins of La Amistad – a conservation superstar – an almost two-mile trail of sturdy steel cables has been woven through centuries-old cloud forests. Equipped with a harness, helmet and gloves, and after a thorough safety briefing and demonstration, you'll be escorted to the start point of your adrenaline-pumping adventure. You'll spend the next couple of hours, accompanied by expert guides, hopping from platform to platform along the network of 11 ziplines, enjoying the cool mountain air, the views down over towering waterfalls and curving rivers and, hopefully, glimpses of some of the local flora and fauna as you go. Early mornings are generally the best time – and rainy-season afternoons are not recommended – while it's worth noting that there are age and weight limits for safety reasons.
BACK TO TOP
SAMPLE BOQUETE'S COFFEE CULTURE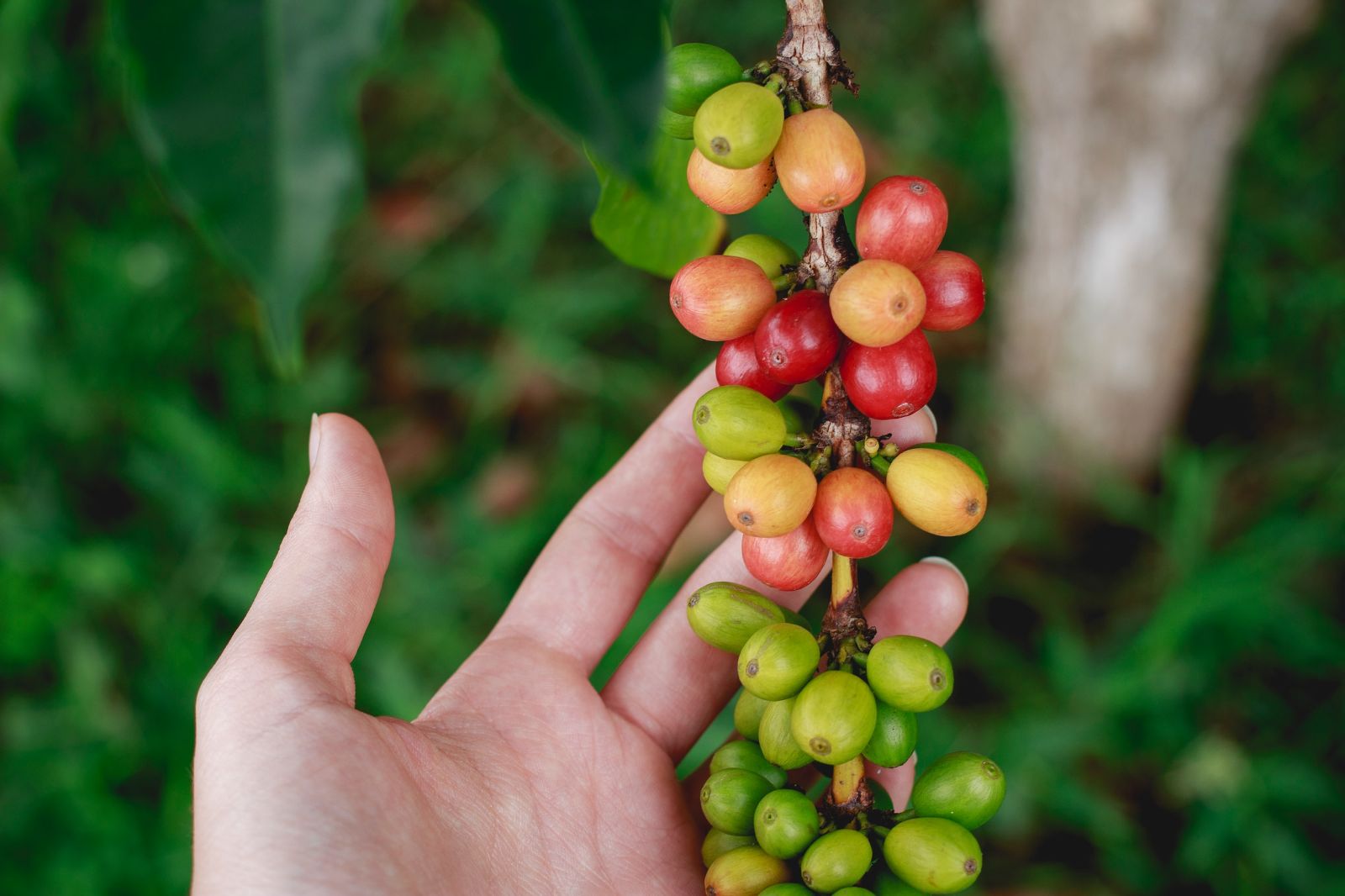 Explore the home of one of the world's most expensive coffees in the verdant highlands of Panama's westernmost province. Thanks to its elevation and unique microclimate, the region around the cultured mountain town of Boquete has become known for growing a highly prized variety known as Geisha, introduced from Ethiopia in the 1950s. Learn for yourself how Panama's most famous coffee goes from tree to exquisite sweet and floral cup with an in-depth exploration that includes visits to local plantations where you'll hear about how the whole industry works and how the beans are harvested and processed. Armed with your new-found knowledge, you'll then have a guided tasting session, followed by the opportunity to roast your own batch of coffee to take away with you as a fragrant souvenir of your day.
BACK TO TOP
GO SPORTFISHING IN THE GULF OF CHIRIQUÍ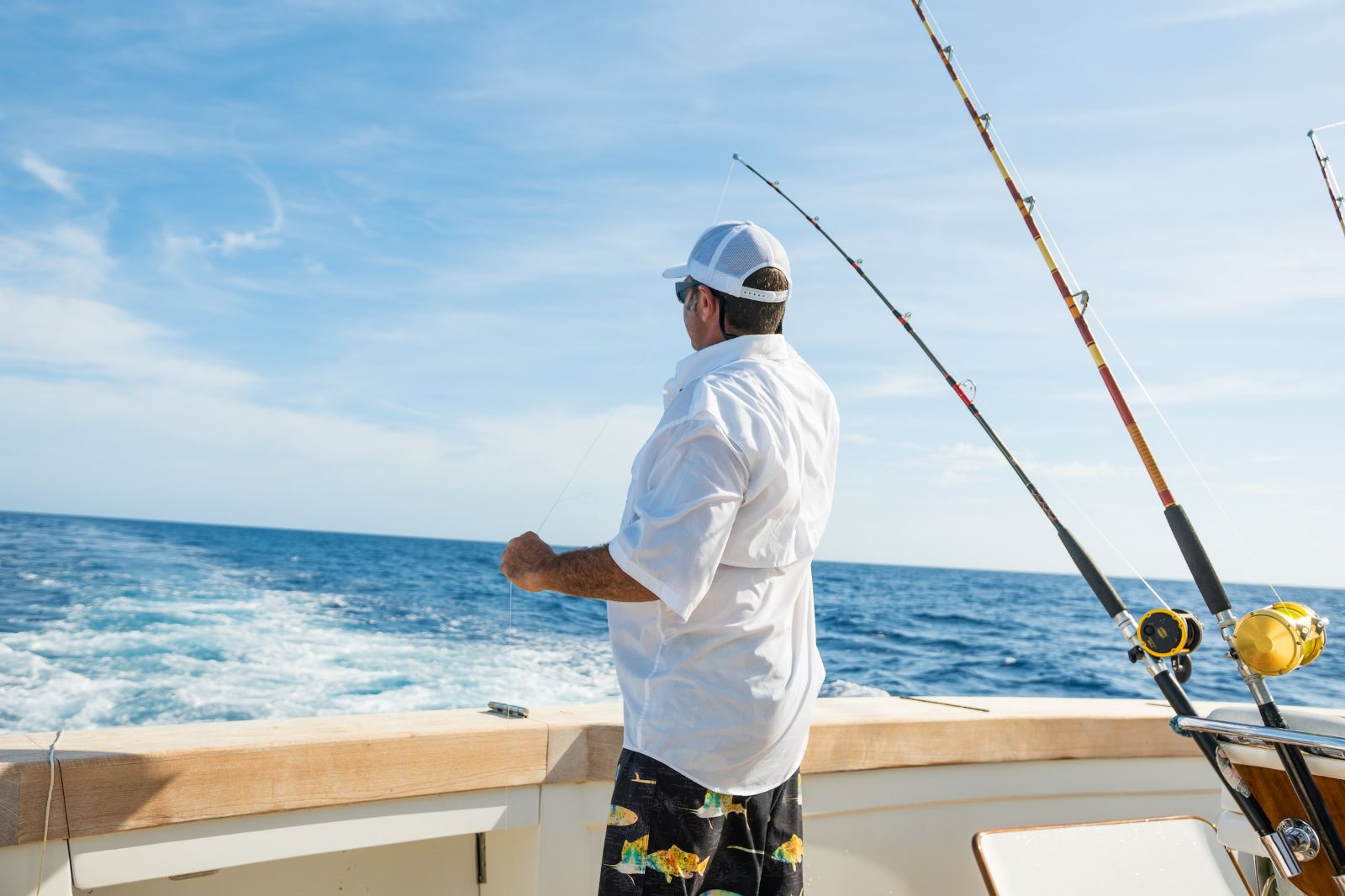 Head out to sea on a privately chartered boat to discover what makes the Gulf of Chiriquí one of the best fishing locations in the world. Above ground, this sheltered corner of the Pacific close to the border with Costa Rica is every inch the idyllic tropical retreat, with emerald-topped islands scattered across a jade-tinted sea. Below the waves, the geography is even more dramatic, with steep drop-offs, soaring pinnacles and extensive reefs helping to create ideal living conditions for an array of spectacular game fish, especially during the dry season from December to April. Under the aegis of an experienced skipper and specialist guide, you'll spend the day in pursuit of marlin, swordfish, wahoo, sailfish and yellowfish tuna – the latter can reach as much as 200 lbs in weight in these nutrient-rich waters. Round off the adventure with dinner in a local restaurant, where the chef will expertly prepare the day's catch for you.
BACK TO TOP