Our
Bhutan
travel specialists are keen to share their tips on the best time to go to Bhutan, what to see and where to stay whether you wish to to explore the incredible landscapes, experience the holy monasteries or indeed simply to enjoy peace in a country where wealth is measured in Gross Domestic Happiness.
WEATHER IN BHUTAN
The climate in Bhutan varies with elevation, from subtropical in the south to temperate in the highlands and polar-type climate, with year-round snow in the north. Bhutan is at the same latitude as Miami and Cairo. The climate varies widely depending on the elevation. In the southern border areas it is tropical; at the other extreme, in the high Himalayan regions, there is perpetual snow. Temperatures in the far south range from 15°C in winter (December to February) to 30°C in summer (June to August). In Paro the range is from -5°C in January to 30°C in July, with 800mm of rain. In the high mountain regions the average temperature is 0°C in winter and may reach 10°C in summer, with an average of 350mm of rain.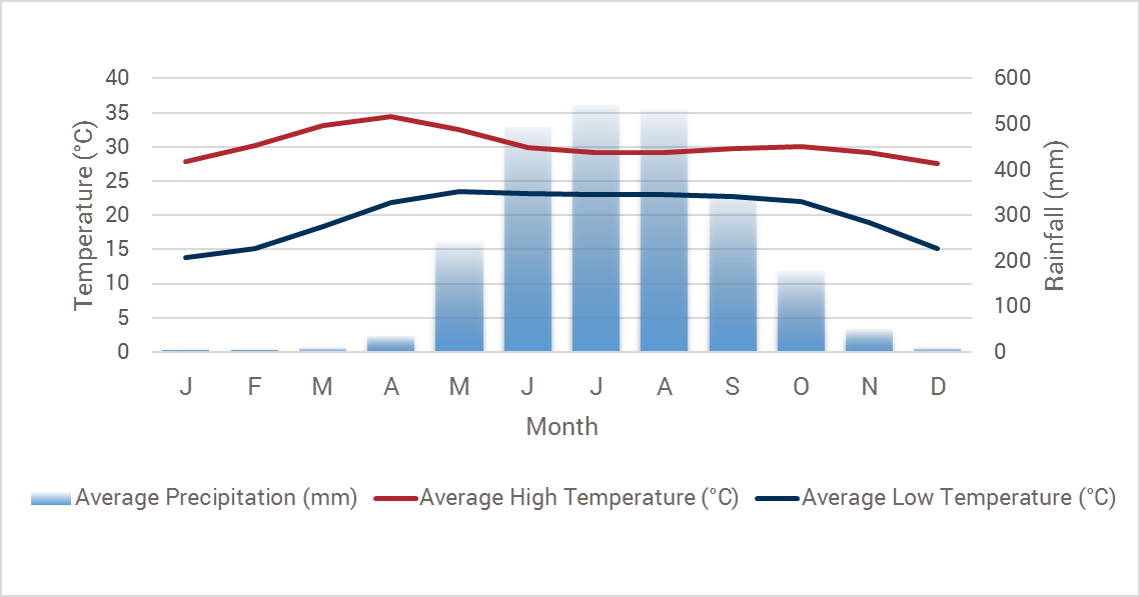 MAP OF BHUTAN
WHAT TO PACK FOR BHUTAN
There is a wide variation in temperatures in Bhutan. From May to September, cotton clothes are sufficient, plus a woollen sweater or light jacket. From November to the end of April, you will need very warm clothes including long underwear or woollen tights to wear under trousers, and a down jacket or coat.
For ladies, we find that a pashmina or similar is invaluable when travelling to Bhutan in order to cover your head and bare arms when entering a holy place. Because Bhutanese people have to wear traditional dress to enter a monastery, please show respect by wearing suitably conservative clothing (e.g.: long trousers/skirt and a tidy shirt or blouse which covers the shoulders and entire arms) when visiting such places. Remember, shoes need to be removed prior to entering the shrine room in the temples, so wearing shoes that are easy to slip on and off is useful.
MEDICATIONS & VACCINATIONS FOR BHUTAN
We always recommend that you see your doctor or a travel clinic before making your journey to make sure that you have taken all the necessary health precautions. There are a range of contamination risks in Bhutan and your health advisor will be able to advise about the severity of any of them and assist you in making decisions about vaccinations ahead of your trip. You might also like to look at the
NHS's Fit for Travel website
which is a good source of travel health information, as well as
The Center for Disease Control and Prevention.

TIPPING IN BHUTAN
Tipping is becoming a common practice and it's fine to do so if you want to reward good service but is usually not practiced in Bhutanese restaurants. You will usually be accompanied throughout your visit to Bhutan by the same tour guide and probably the same driver. Though it's against the official policy, these people do expect a tip at the end of the trip.
GET CONNECTED
ELECTRICAL SUPPLY
Electricity in Bhutan is 230 Volts, alternating at 50 cycles per second. If you travel to Bhutan with a device that does not accept 230 Volts at 50 Hertz, you will need a voltage converter.




MOBILE / INTERNET CONNECTIVITY
Most of Bhutan has mobile phone coverage. Internet facilities are available all around Bhutan including WiFi service in some hotels, although the speed may be somewhat slow.
RECOMMENDED READING
Married to Bhutan by Linda Leaming 2011
The Politics of Bhutan by Leo Rose
Area Handbook for Nepal, Bhutan, and Sikkim by George Lawrence 2nd
Bhutan: Land of Hidden Treasures by Blance C Olschak
The Dragon Kingdom: Images of Bhutan
Beyond the Earth and the Sky: A Journey into Bhutan by Jamie Zeppa