To say the previous two years have been tumultuous in the world of travel would be something of an understatement. It has therefore been with an enormous sense of relief that we were able to say that 2022 was the year that travel finally returned to some semblance of normality. Though some challenges of course still remain, the return to normality we mean has been the long-awaited ability to plan, look forward to – and actually embark upon - inspiring journeys to many parts of the world, some of which had seen their doors firmly closed for the best part of two years. Whether your much-anticipated getaway was an indulgent week at a Tuscan villa, a bucket-list adventure to Machu Picchu or a leisurely week sailing around the Dodecanese in a traditional gulet, the thrill of being able travel relatively freely is a joy we are unlikely to ever take for granted again.
As travel opens up across the world, we are finding that people are above all just wanting to experience what they have so desperately missed - particularly the exotic sights, sounds and smells of far-off lands. One of the overarching trends for 2023 is therefore a continuation of the joy of travel itself. Against this backdrop, there are also some interesting new themes gaining momentum, as well as emerging destinations and traditional favourites enjoying a new moment to shine. Here we summarise just a few of these most intriguing trends and destinations.
DESTINATIONS TO WATCH IN 2023
BHUTAN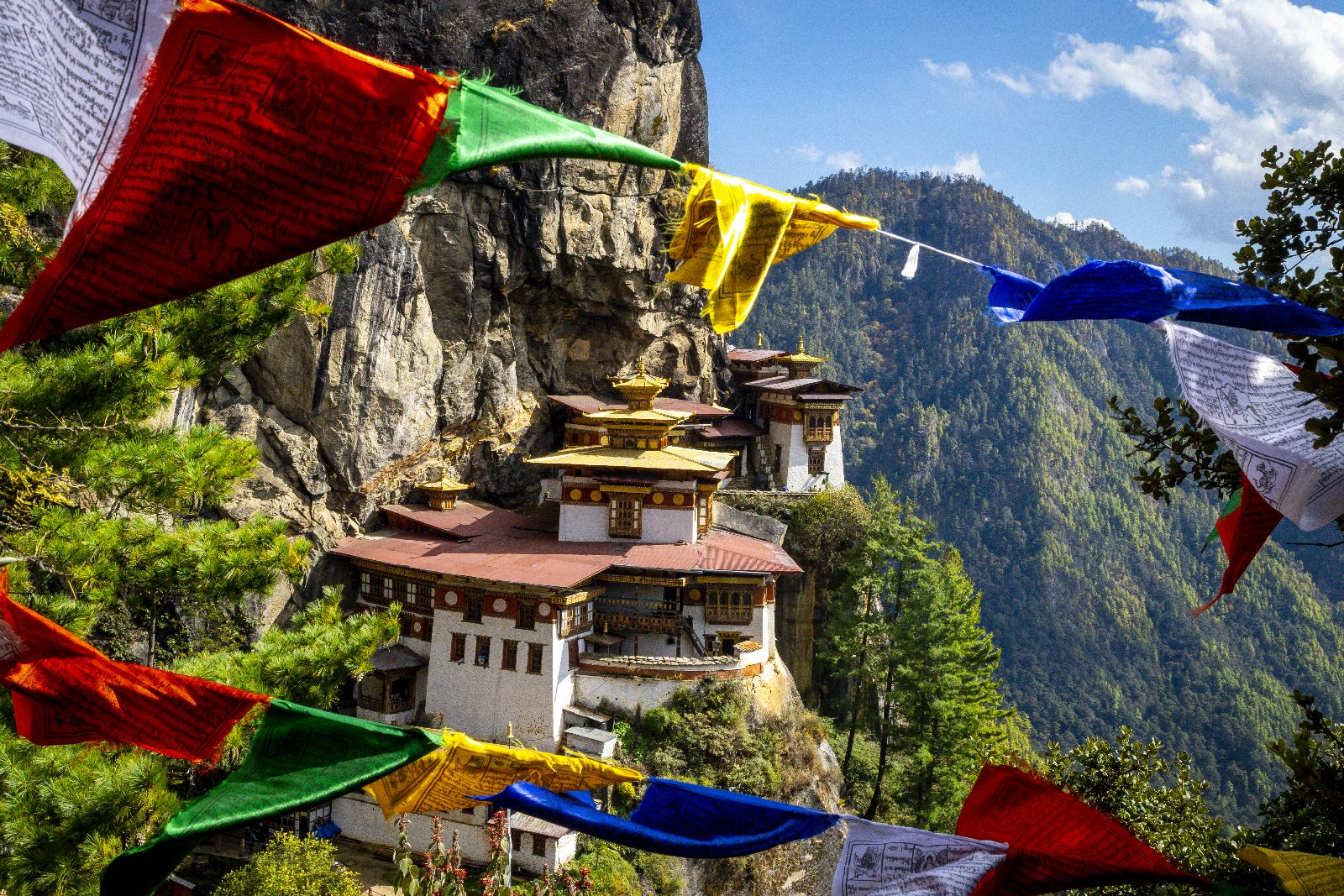 The long-anticipated opening of the Trans-Bhutan Walking Trail in late 2022 shines an exciting new light on Bhutan. This lovingly-restored 250-mile trail from east to west meanders through the Himalayan kingdom's untouched landscapes, via centuries-old communities. A journey along this ancient trail is to discover carbon-negative Bhutan's core values of sustainability and conservation, its astonishing biodiversity, and the unique heritage of the exceptionally welcoming Bhutanese people.
Red Savannah has curated three special itineraries of varying length, taking in some of the very best stretches of the Trans Bhutan Trail, offering varying levels of luxury and adventure. Options include two-day, three-day and eight-day sections of the trail, combined with private touring through Bhutan's most striking highlights, and bookended with luxury accommodation such as the Six Senses Thimphu, Amankora Punakha and COMO Uma Paro. Access to a support vehicle throughout makes these itineraries suitable for all fitness levels, and many of the lodges include fabulous spas with treatments to soothe tired limbs after memorable adventures along the trail.
PARIS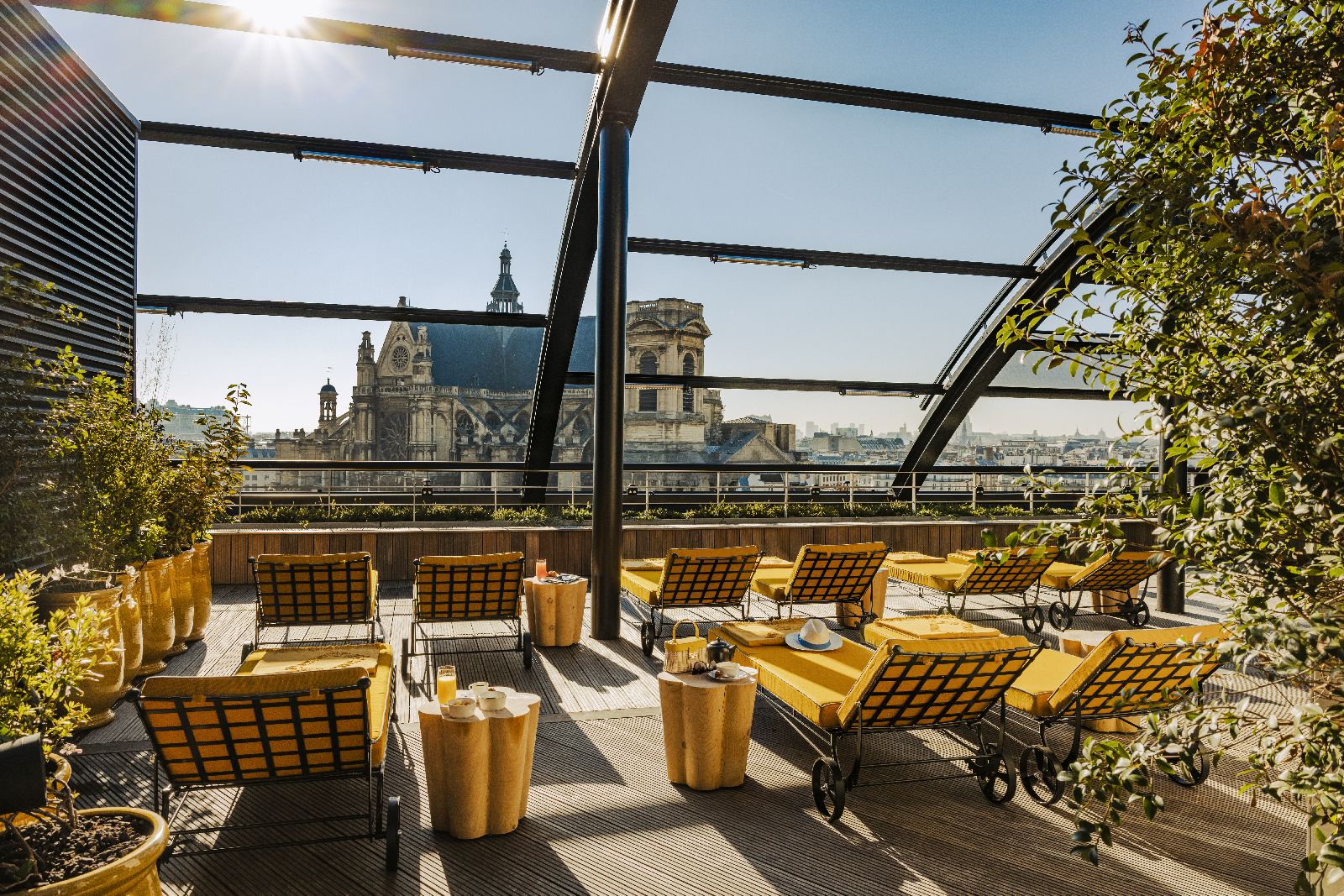 The City of Light is making preparations to host the 2024 Olympics in a big way, and with it we are observing something of a Parisian renaissance. With Cheval Blanc Paris and Hôtel Madame Rêve just some of the most recent luxury openings in the city (soon to be followed by Le Grand Mazarin in bohemian Le Marais), there are more alluring venues than ever from which to base your Parisian adventures. While Les Jeux Olympiques will bring an inevitable buzz to the French capital when the time comes, we feel there is a strong argument to visit (or indeed rediscover) Paris in 2023, before the crowds begin to descend en masse over summer 2024 and beyond.
Those already familiar with timeless Parisian attractions may find new ways to experience the city's cultural wealth – following a circuit around some of the newest and most exciting museums and galleries for example. The Hôtel de la Marine on Place de la Concorde recently opened its doors to the public for the first time since the Revolution. The building originally accommodated offices managing the furnishings of all royal palaces and later served as the Ministry of the French Navy; today it's a fascinating insight into 18th century Paris. For those with an interest in contemporary art, the Pinault Collection at the newly opened Bourse de Commerce – or the immersive experience on offer at L'Atelier des Lumières, the world's first digital art space – offer a whole new take on a Parisian weekend of art. Therefore - whether you are visiting the city for the first time, or returning for a new perspective on an old flame - Red Savannah's team of incurable Paris devotees will be able to tailor your perfect 2023 Parisian sojourn with more enthusiasm than ever.
EGYPT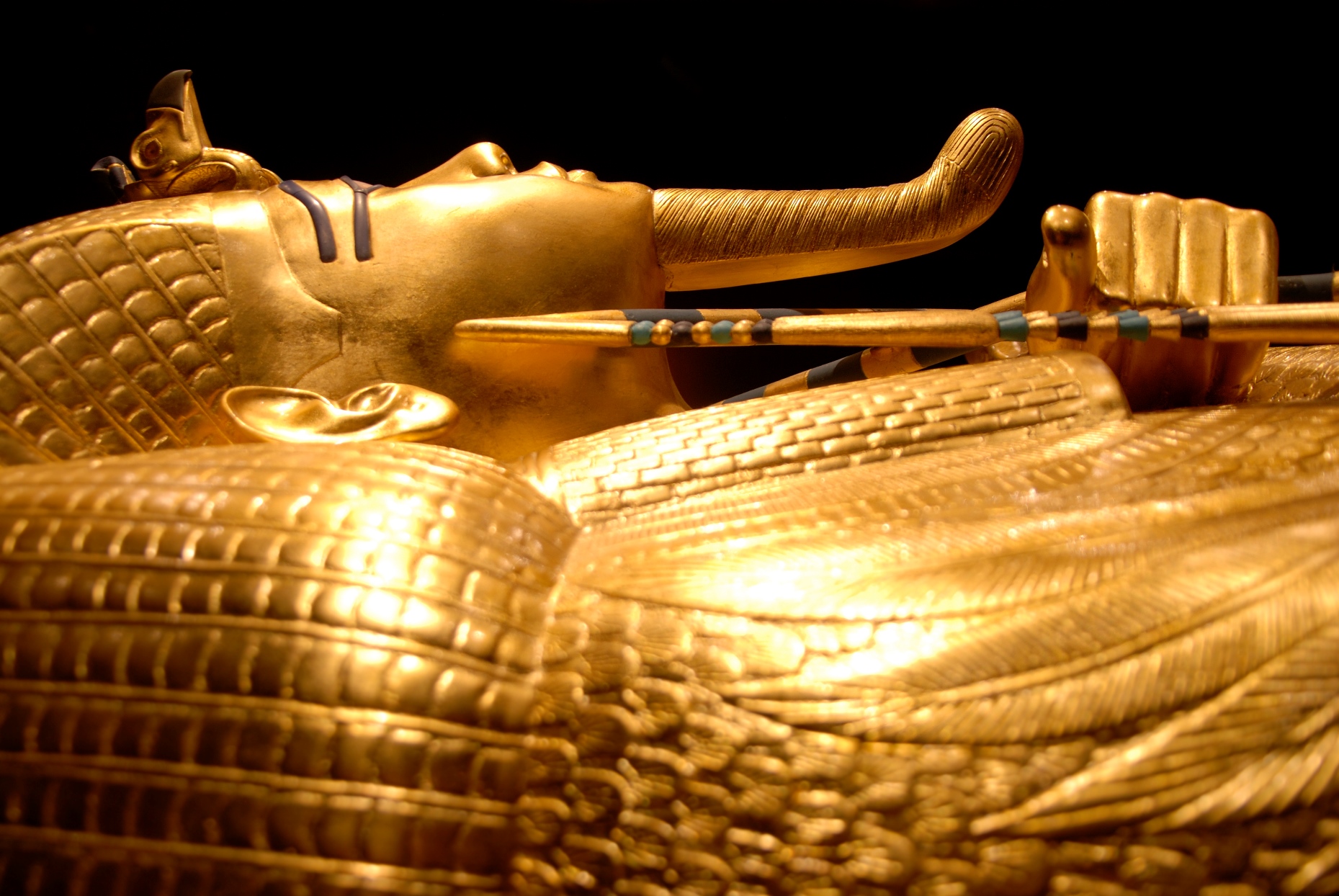 The long-awaited Grand Egyptian Museum will finally open after many years' delay in 2023, putting the spotlight on Egypt once again. By all accounts it will be worth the wait. Located on the Giza Plateau, next to the Great Pyramids just outside Cairo, will be one of the the largest museums in the world, accommodating approximately 100,00 artifacts. The jewel in the crown of the museum will be the Tutankhamun gallery, comprising 4,549 exhibits - the first time that the collection will be housed together since the tomb's discovery over a century ago. Other highlights include the 83-ton, 3,200 year-old statue of Ramses II, which was moved to the museum in 2006 from its position on Ramses Square in Cairo.
The Four Seasons Nile Plaza is an excellent base for exploring the city's fascinating sights, with a blissful pool and Nile views. For authentic charm and colour, stay at Le Riad Hotel de Charme, a characterful boutique hotel in the heart of Old Cairo. of course, no visit to Egypt is complete without sailing down the Nile - explore a few ,and contact our specialists for advice and a tailor-made quotation.
SICILY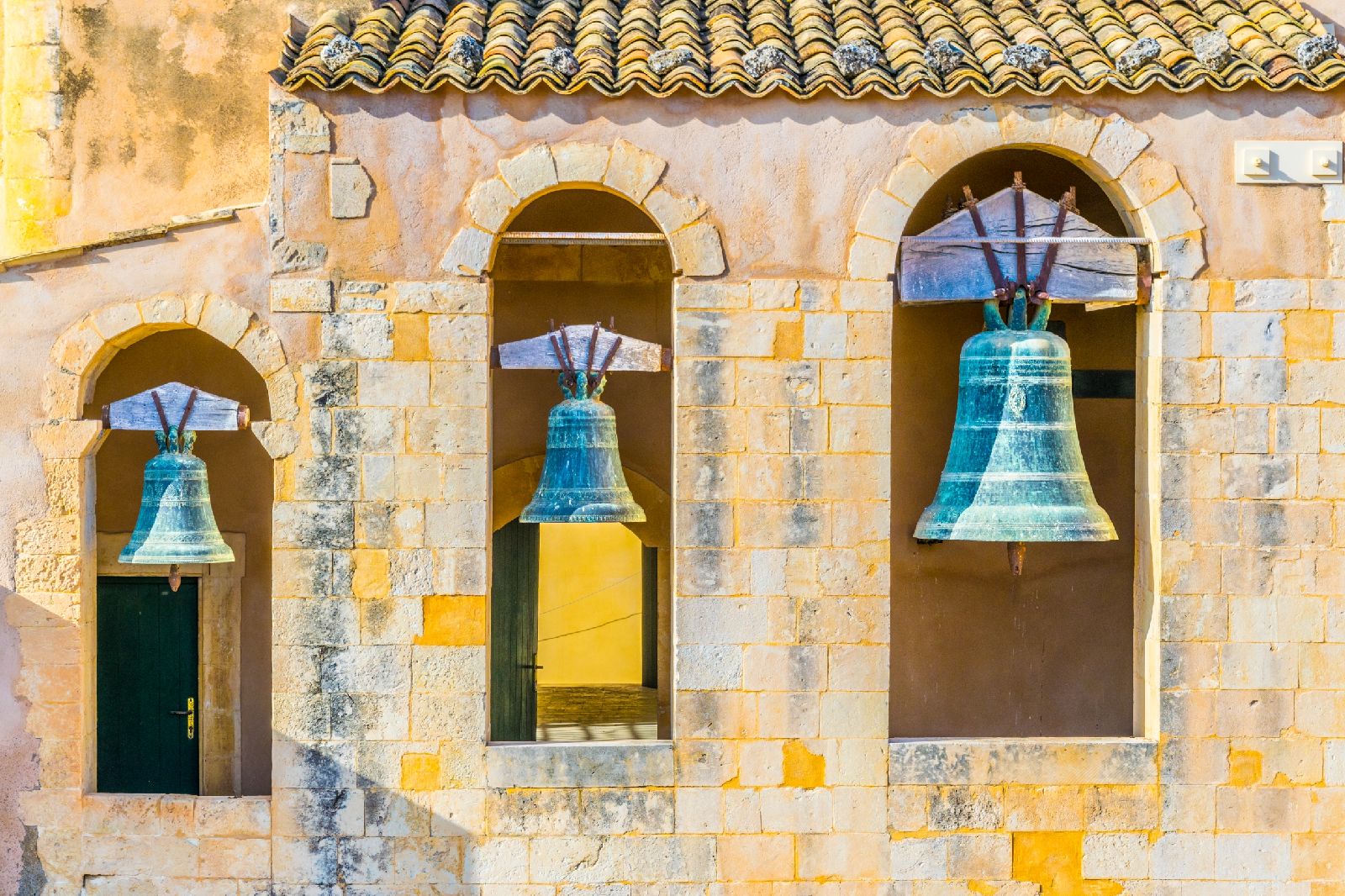 The arrival of a third Relais & Chateaux hotel in Sicily - the enchanting Il San Corrado di Noto – as well as the reopening of the legendary Villa Igiea under the auspices of Rocco Forte Hotels have bolstered Sicily's already blossoming appeal in luxury circles. Celebrities including Madonna, who celebrated her 64th (!) birthday here in 2022, and Sir Mick Jagger, who bought a home in Portopali in 2021, have also sprinkled a dash of stardust. More recently, the setting of the second outing of hit TV series, The White Lotus, on the island has resulted in a huge growth in interest.
This exquisite island was at the crossroads of mighty civilisations from the Phoenicians to the Romans, via the Carthaginians, Elymians and the Greeks, each leaving lasting vestiges such as Agrigento's Valley of the Temples, the Greek Theatre of Taormina, the ruins of Syracuse and the Roman mosaics of Piazza Armerina. Though there are many ways to explore Sicily, it's relatively compact size and rugged volcanic scenery make it particularly suited to a week-long overland adventure, focusing on a clutch of the island's most impressive UNESCO World Heritage sites. Red Savannah incorporates these into the eight-day UNESCO Wonders of Ancient Sicily itinerary, which is peppered with tastings and lunches at local vineyards and other culinary highlights. Meanwhile, to experience the two most-recently opened Sicilian gems, retreat to Il San Corrado di Noto to unwind in a converted 18th century masseria set in rolling olive groves, or live like a member of Italian nobility at Villa Igiea, Palermo's top address.
THEMES GAINING MOMENTUM
SKIP-GEN TRAVEL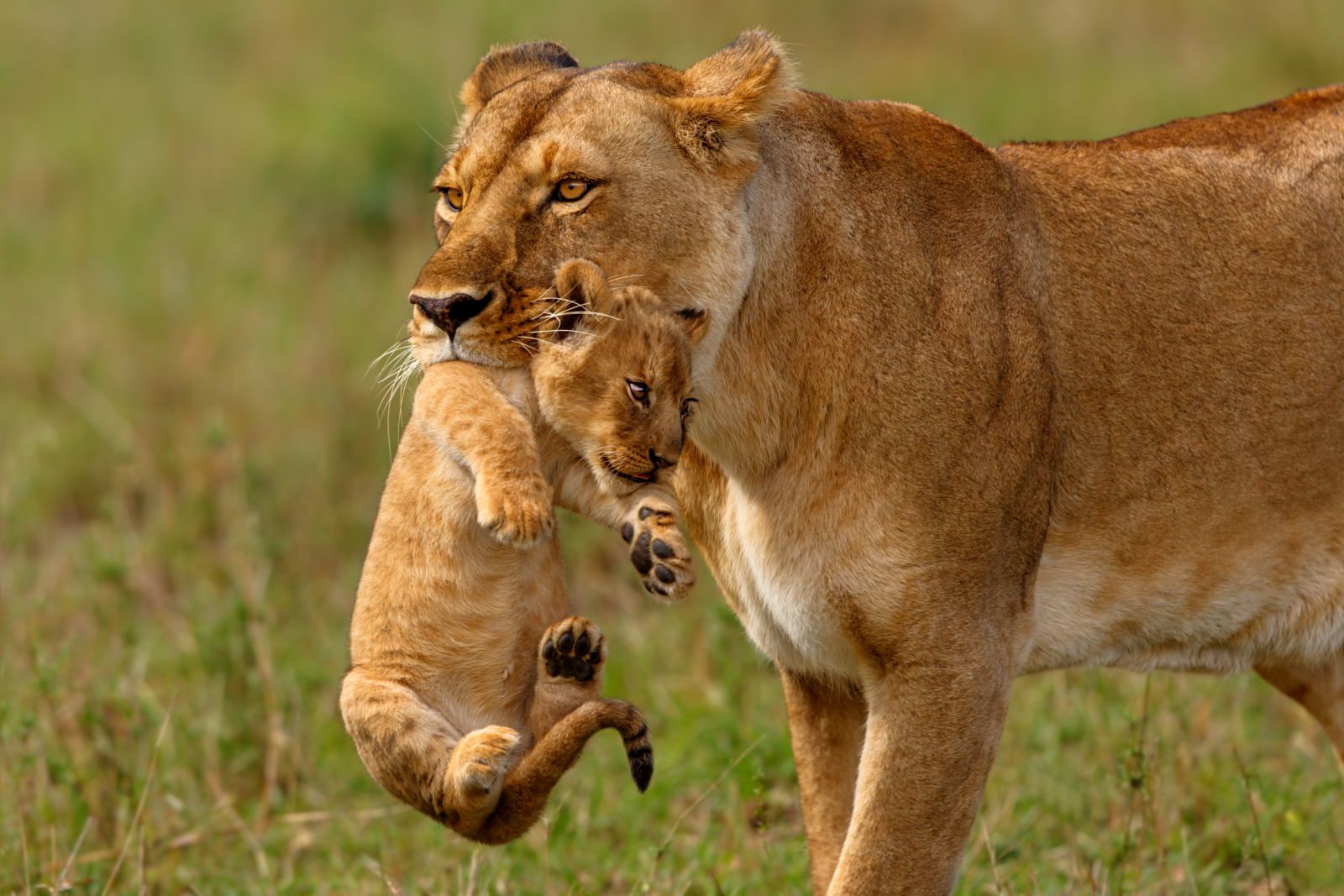 While classic family travel is still very much on the agenda for 2023, some novel 'sub-trends' appear to be emerging. One of these is the increasing popularity of grandparents taking their grandchildren away on their own. With hard-working parents in desperate need of a break - and grandparents seeking to make up for time lost with their grandchildren during the pandemic - the benefits of a 'skip-gen' vacation are clear to be seen.
A safari is just one great way for grandparents and grandchildren to bond, in this case over a shared love of wildlife. Once comfortably installed in a luxurious camp, there are plenty of other people to help keep the younger visitors entertained, and twice-daily game drives (plus delicious meals in regular supply) ensure that everyone is taken care of without grandparents having to do too much work. One of the best options is Cottar's 1920s Camp in Kenya, where the wonderfully spacious family tents work perfectly for two adults and two children, and opportunities to spot magnificent Maasai Mara wildlife abound.
ONE-ON-ONE FAMILY TRAVEL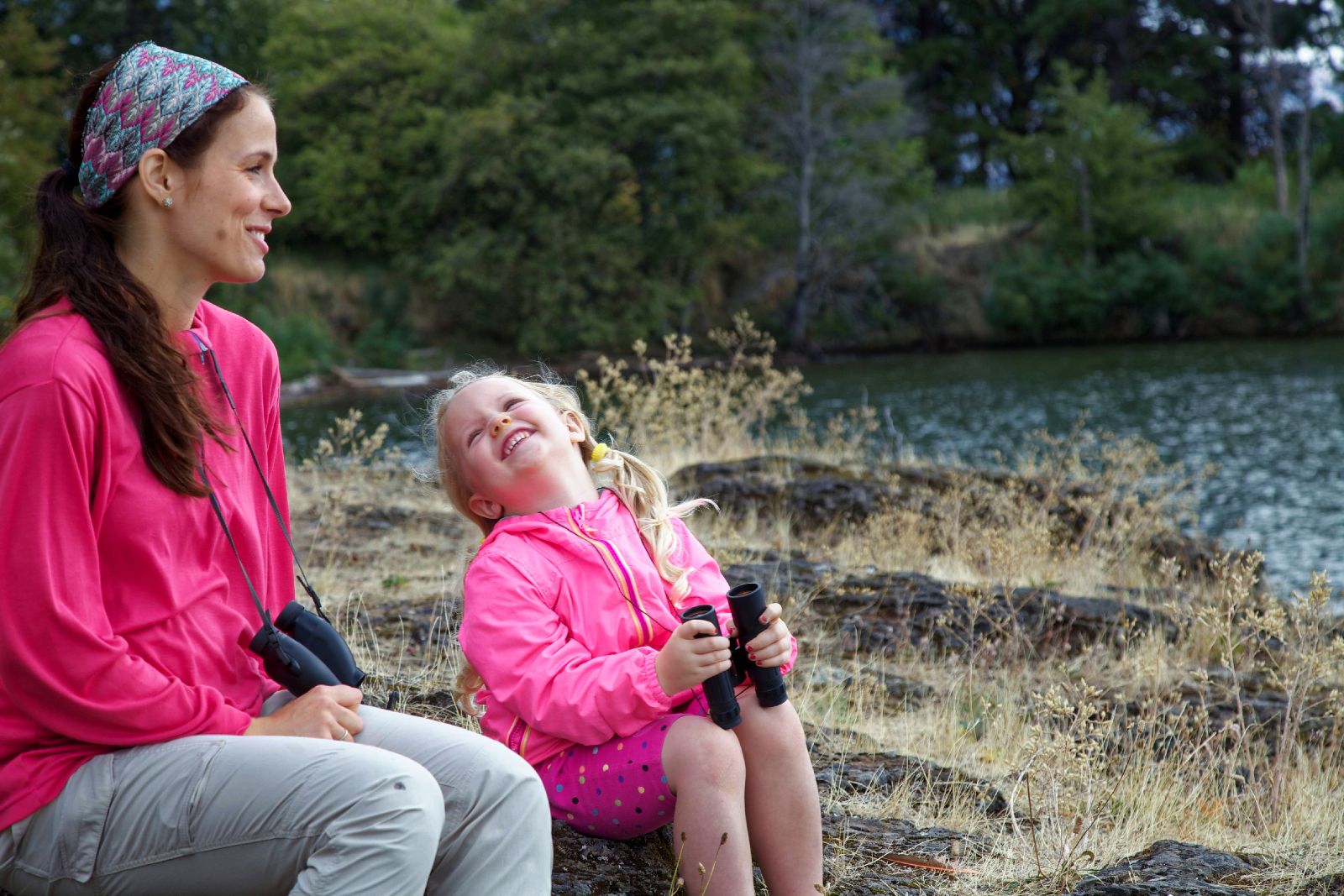 All eyes were on David Beckham during summer 2022 as he left the rest of the family behind and took daughter Harper on a one-on-one vacation to Italy, but he is only one example of a parent or relative taking just one child away. With fewer distractions from other siblings clamouring for attention, this kind of holiday offers precious opportunities for some quality bonding time with a child away from diversions of daily family life. Europe offers boundless opportunities for a one-on-one family vacation, which may be shorter than a classic holiday but still needs to pack in plenty of activities to keep younger travellers entertained. In Rome there are tales of gladiatorial battles in the Colosseum, fountains to throw coins into and a colourful story behind every pizza and gelato. London is difficult to beat for tales of beheadings at the Tower of London, world class shows in the West End, and Harry Potter World just a short hop from the city. A little further afield, Morocco offers a taste of the exotic in a surprisingly compact and comfortable vacation. Alternatively, venture to Costa Rica to go canopy zip lining through the cloudforest canopy and seek out sloths and treefrogs in the rainforest.
HANDS-ON SUSTAINABLE TRAVEL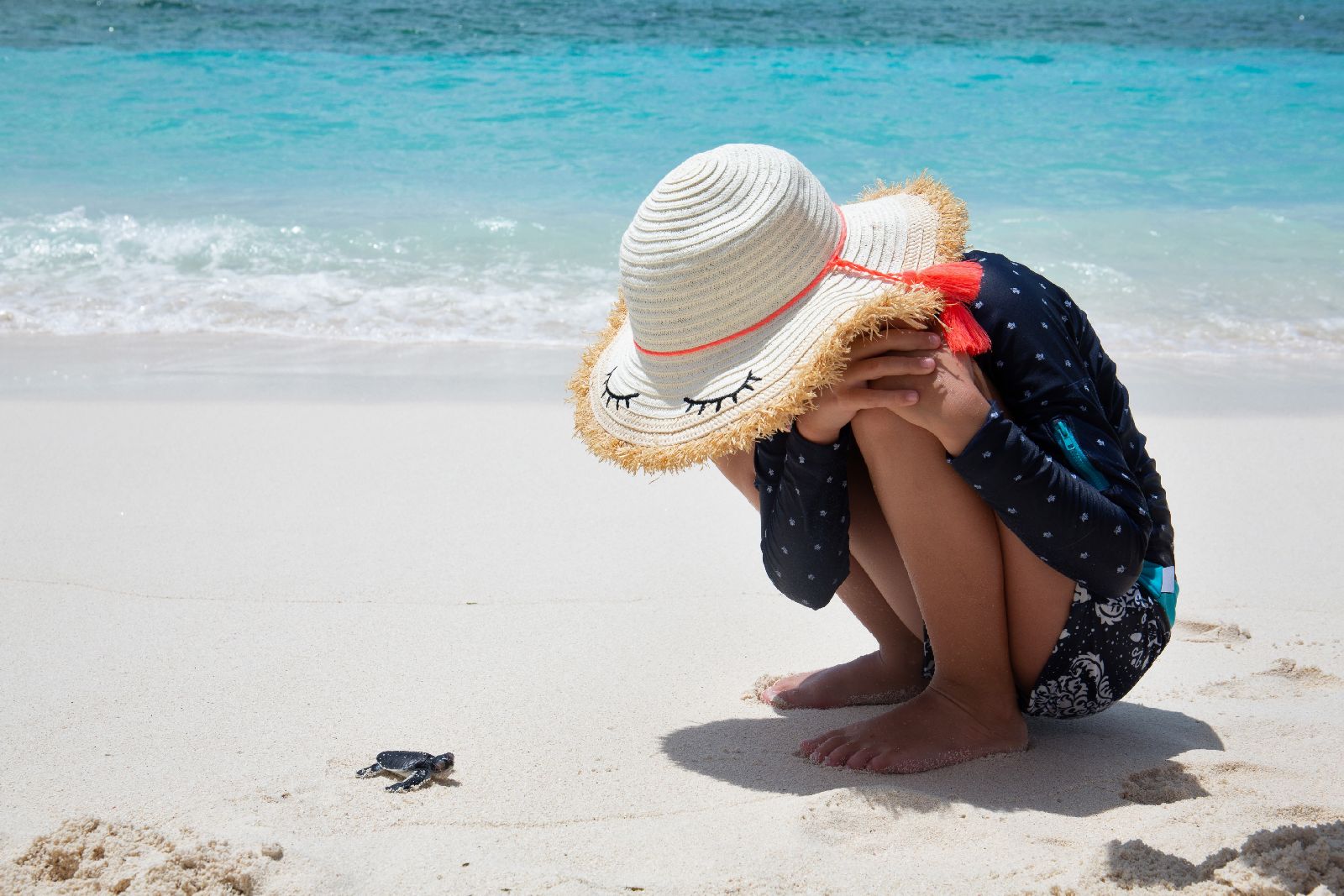 Wildfires across western USA, Europe and Australia have heightened recognition of the impact of human activity on the planet. Now more than ever we are observing hotels across the board taking steps to reduce their environmental impact - but also more actively involving guests in these efforts. Just one of the many notable sustainable pioneers is The Datai in Malaysia. Here, the hotel's team of naturalists, sustainability experts and marine biologists work with local NGOs on a wide-ranging programme of initiatives - and encourage guests to participate. Projects include the construction of a coral nursery, a sophisticated water filtration system, production of recyclable glass bottles and creative upcycling of in-room items. Six Senses Laamu in the Maldives has a similarly impressive philosophy, creating its own fresh water and power and sourcing oil from coconuts on the island and using the husk to make roofs. A new marine biology institute will also educate visitors and the local community on the biodiversity of the region and the importance of its protection.
E-BIKING
With an ever-increasing awareness of the climate crisis, choosing to ditch the gas-guzzling car and explore on two wheels is more popular than ever before. Of course not everyone relishes the challenges of an uphill ride, and this is where e-bikes come in - offering a winning compromise between effort and reward. We were delighted to put the finishing touches to our very own e-biking programme in 2022, beginning in Chianti. Our carefully designed selection of three, one-day guided biking tours (operated exclusively for Red Savannah Villas clients) reveal up close the unparalleled beauty of Tuscany, its people and its history. Some of other striking destinations to include an e-biking adventure include the Loire Valley in France or the Sacred Valley of the Incas in Peru.
WILD SWIMMING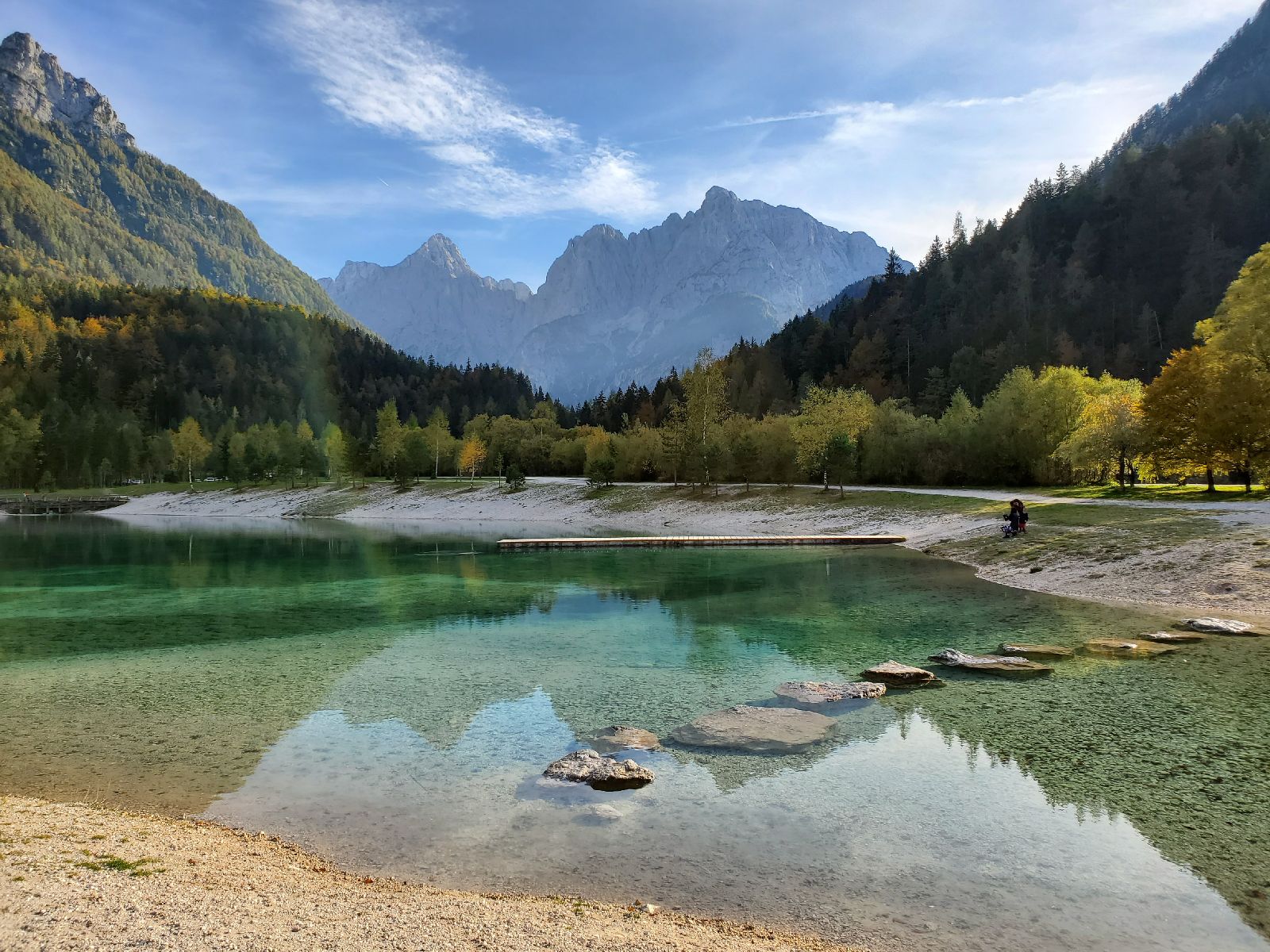 Though already increasing in popularity even before the pandemic, the momentum around wild swimming is now seemingly unstoppable. On a more primal level, the yearn to temporarily escape urban environments and embrace nature in an intimate and immersive way is an obvious one. But add to this a growing awareness of the health benefits of cold-water therapy - in improving circulation, deepening sleep, sharpening energy levels and reducing inflammation – and you have an experience that pays dividends in a number of ways.
Slovenia is one of the best places in Europe to indulge in the joys of wild swimming. There is no cleaner or fresher river than the Soča, which emerges from a glacier at the head of the valley and offers wonderful bracing swimming in turquoise blue waters. By contrast, swimming across the thermally warmed Lake Bled to the tiny island in the middle makes for a wonderful, gentle swim with a purpose. At the more extreme end of the scale, glacier pool swimming from Alaska's Sheldon Chalet is bucket-list wild swimming par excellence. Meanwhile, in Antarctica, the opportunity to take a 'Polar Plunge' is offered on the many expedition cruises - and has a surprisingly high uptake for those seeking to "complete" their Polar experience in memorable style. Though the air often feels surprisingly warm once you emerge from the water, a bake in the ship's sauna afterwards is the best way to heat up after your plunge!
ELEVATED CONCIERGE SERVICE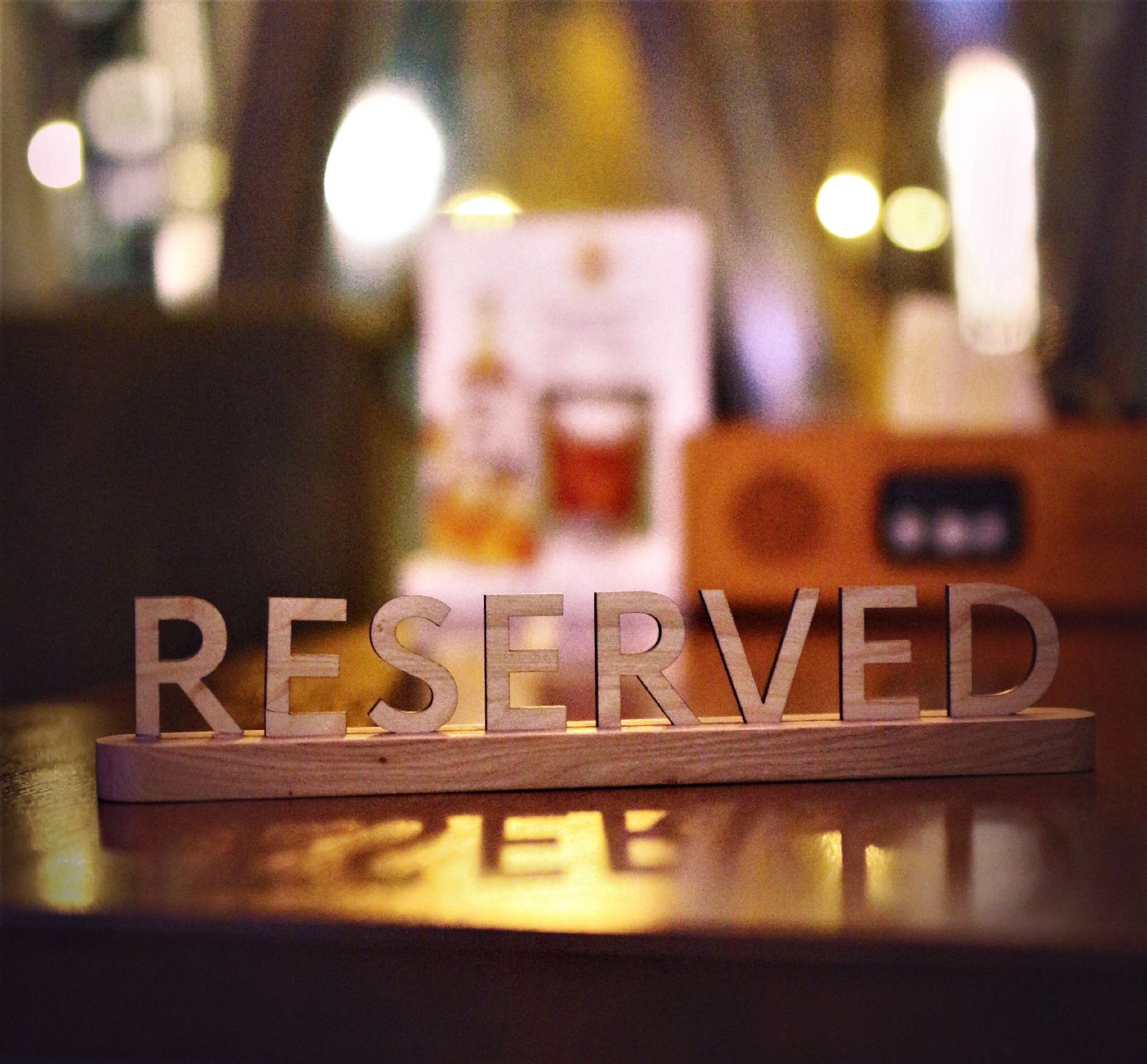 While the majority of the most onerous elements of getting in to a country are now fading into distant memory, the pandemic has necessitated a whole new level of planning of a different kind. Hotels, restaurants, theatres and galleries are busier than ever, as are the best local guides. Discerning travellers now expect an elevated, 'concierge-style' service to ensure the smooth-running of their long-awaited vacation. Ensuring you don't miss out on the top table in town - or can obtain front-row tickets to the best shows - can be just as important as the more basic elements of your holiday planning. Selecting an operator with a regularly updated 'little black book' of contacts (and an awareness of those all-important details) is therefore the very best way to transform a good vacation into a truly outstanding one.