The Kingdom of Cambodia, in the southern portion of the Indochina Peninsula, has a fascinating modern and ancient history. Our Cambodia specialists regularly travel to the kingdom and can advise on all manner of practicalities to help you to experience the best the country has to offer.
WEATHER IN CAMBODIA
Cambodia has a monsoon climate, running from May to November, meaning that the most pleasant season for visitors is generally the dry season, which stretches from late November to April. Immediately after the monsoon, the brilliant green of the countryside is a wonderful sight. The average year-round temperature is 30⁰C and humidity is always high.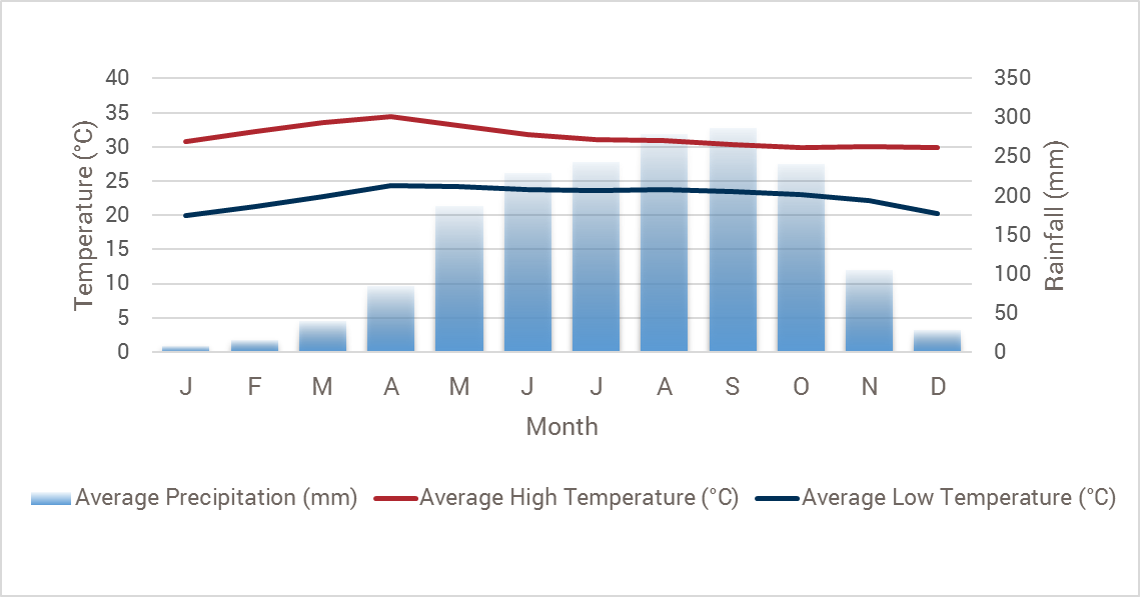 MAP OF CAMBODIA
WHAT TO PACK FOR CAMBODIA
Lightweight summer clothing in cottons or blends is ideal for most of the year. Sweaters, a light jacket or a shawl may be needed for the cooler Cambodian evenings, and jumpers will definitely be required if you are staying overnight up in the mountains. The people of Cambodia dress conservatively. When travelling outside Siem Reap and Phnom Penh, it is advisable to wear knee length shorts or trousers. This is also the case if visiting temples or palaces.
For ladies, we find that a pashmina scarf or similar is invaluable when travelling to such a country, so that you can wear sleeveless clothing and then use it to cover your head and bare arms when you enter a holy place to show respect. Remember for visiting temples, you need to wear sleeves below the elbow – a pashmina will not suffice here. Shoes need to be removed prior to entering temples, so wearing shoes that are easy to slip on and off is advisable.
MEDICATIONS & VACCINATIONS FOR CAMBODIA
As with all exotic destinations, we always recommend that you see your doctor or a travel clinic before your journey to ensure you have taken all the necessary health precautions. You may be advised in the case of Cambodia to be vaccinated against Hepatitis A and Typhoid. You might also like to look at the
NHS's Fit for Travel website
which is a good source of travel health information, there's also a very comprehensive guide on
The Centre of Disease Control and Prevention.

TIPPING IN CAMBODIA
Tipping is entirely discretionary and dependent on how good you judge the service to be. We suggest around 10% in restaurants, provided this has not been added to the bill already, $US10 per day for guides, $US5 per day for drivers and $US1 for taxis and porters.
GET CONNECTED
ELECTRICAL SUPPLY
220 volts. Sockets are designed with two round prongs similar to Europe. Power cuts are frequent. Outside Phnom Penh and Siem Reap, electrical power is generally available only in the evenings from around 18.30 to 21.30.


MOBILE / INTERNET CONNECTIVITY
Generally speaking, mobile phone coverage throughout Cambodia is good. As international phone calls from Cambodia have to go through an operator it is much cheaper to purchase a SIM card which allows people to phone from their own mobile phones. The credit is valid for 7 days and also includes free SMS within Cambodia. Most hotels, and in recent years a number of cafés and shopping centres, have WiFi internet access. Always check what charges will be made before use.
RECOMMENDED READING
To Cambodia with Love by Andy Brouwer
The River's Tale - A Year on the Mekong by Edward Gargan
Gentleman in the Parlour by Somerset Maugham
Survival in The Killing Fields by Haing S Ngor
Temple of a Thousand Faces by John Shors
Pol Pot: History of a Nightmare by Philip Short