From watching sunrise over the jungle ruins of Angkor Wat to an evening at a Cirque de Soleil-style circus aimed to improve the lives of underprivileged youth, dig deeper into the depths of Cambodia's culture as you explore this beguiling destination.
VISIT TUOL SLENG AND THE KILLING FIELDS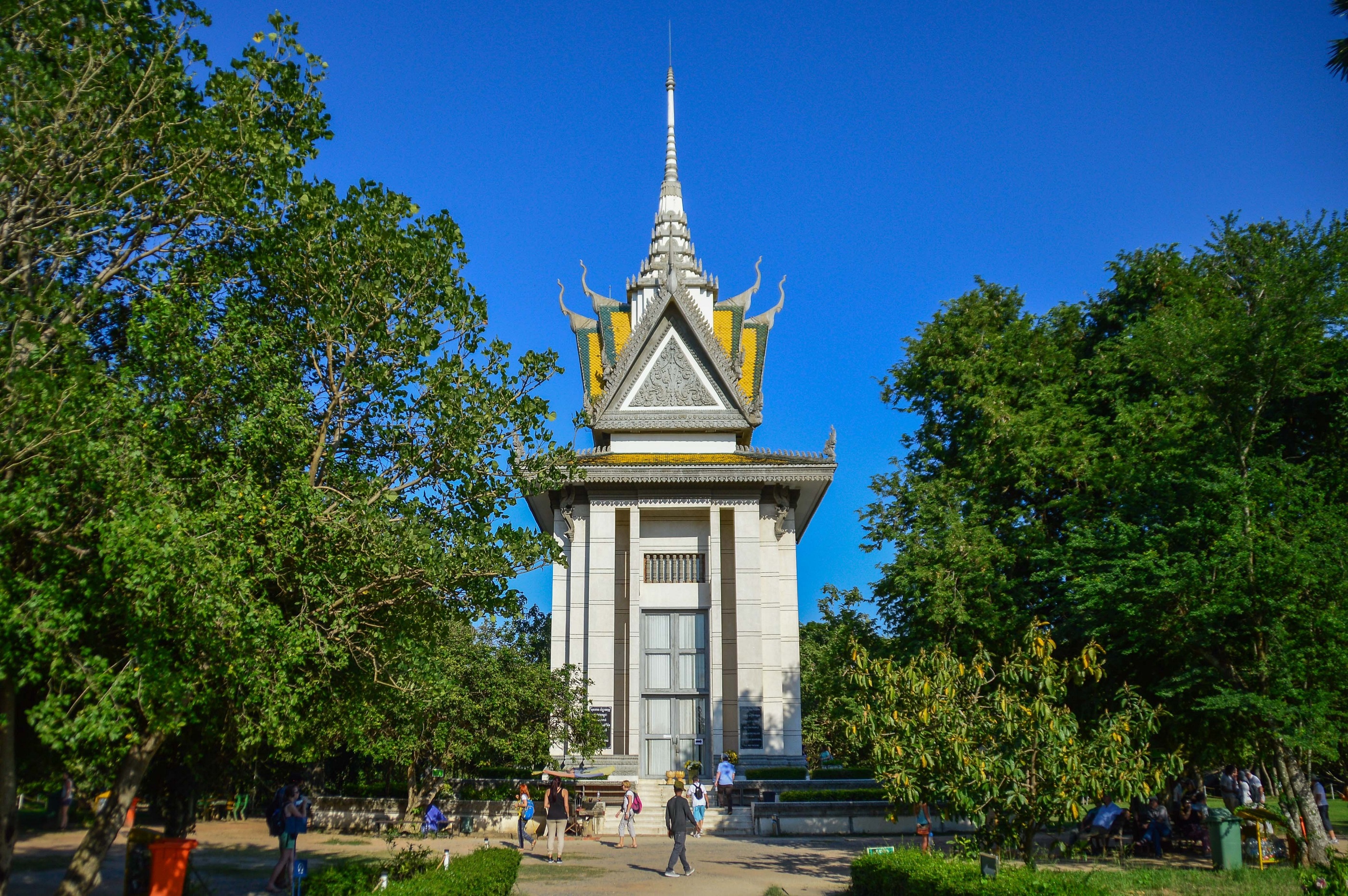 This highly emotional yet essential experience takes you first to Tuol Sleng, a former high school used by the Khmer Rouge as an interrogation facility and prison where all but twelve of the estimated 16,000 detainees died. Its museum shows the faces behind these harrowing statistics: black and white photographs of the many victims documented by the Khmer Rouge. You then visit the notorious Choeung Ek killing fields where the Khmer Rouge massacred its prisoners before depositing them in the 129 mass graves. Today a memorial stupa filled with thousands of skulls sits within the grounds commemorating the thousands of lives lost. An interpretative centre provides a chilling account of the tragic events.
WATCH THE SUN RISE OVER ANGKOR WAT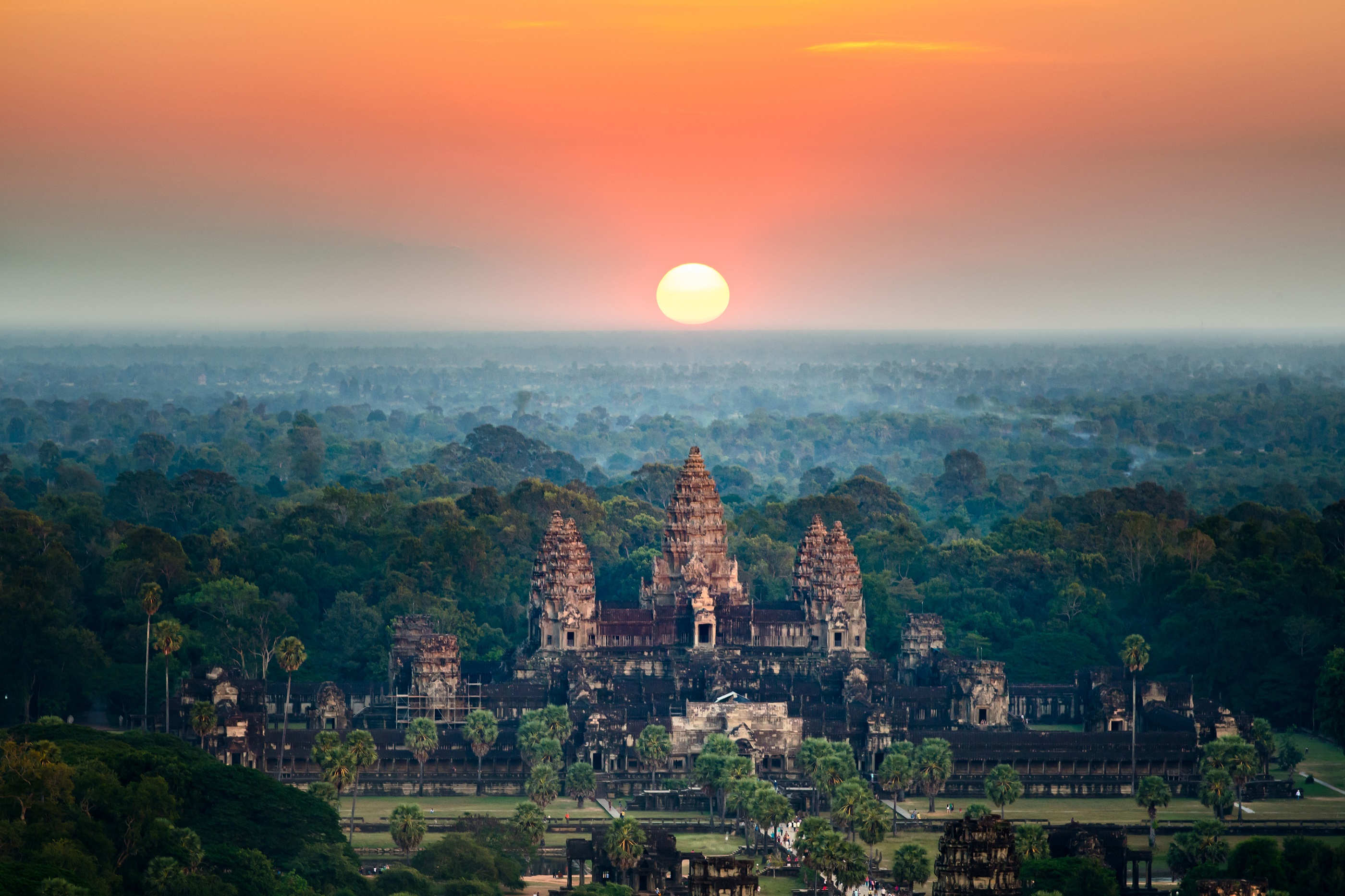 Marvel at the complex of Angkor Wat at sunrise for a whole new perspective of an already bucket-list experience. The ideal spot to watch this phenomenon unfold is on the opposite side of the main temple and its reflecting ponds - ideally in the early dry season between December and March just before the water evaporates. There's a sense of building anticipation when approaching by torchlight in the early cooler hours. Then the dawn breaks with scenes that would inspire Monet himself of fiery morning light slowly creeping over the ancient structures and the sky awash in a golden haze. Savour the moment with a blessing from a monk, a tradition that dates back centuries ago.
ANGKOR THOM SUNSET BOAT TRIP
The ancient citadel of Angkor Thom includes many of Angkor's lauded temple ruins such as Bayon famed for its huge stone faces and the engraved terraces of the Leper King and Elephants. The collapsed ruins are enclosed by eight miles of moat flanked by five causeways and gateways crowned with crumbling carved stone heads. They are believed to resemble King Jayavarman VII who constructed Angkor Thom in the late 12th century following the defeat of the Cham king depicted in Bayon's bas relief. At certain times of the year, you can drift along the moat on a gondola-style boat at sunset taking in the architectural feast with a cocktail in hand – an unmissable experience.
SIEM REAP BY QUAD BIKE
More than just the gateway to Angkor Wat, Siem Reap deserves part of your precious time to discover its charming rural scenery and local communities. A quad bike offers a thrilling way to do this, racing through the paddy fields trawled by ox-drawn carts stopping at Buddhist monasteries, handicraft markets, schools and orphanages where the children run out and greet you with wide eyes and smiling faces. You'll also see beautiful temples such as Prei Monti, most likely the remains of an ancient citadel which are mercifully untrammelled. If you're looking for a less conspicuous mode of transport, take a Vespa around the unmissable scenery at a gentler pace.
DISCOVER SIEM REAP'S STREET FOOD WITH A CHEF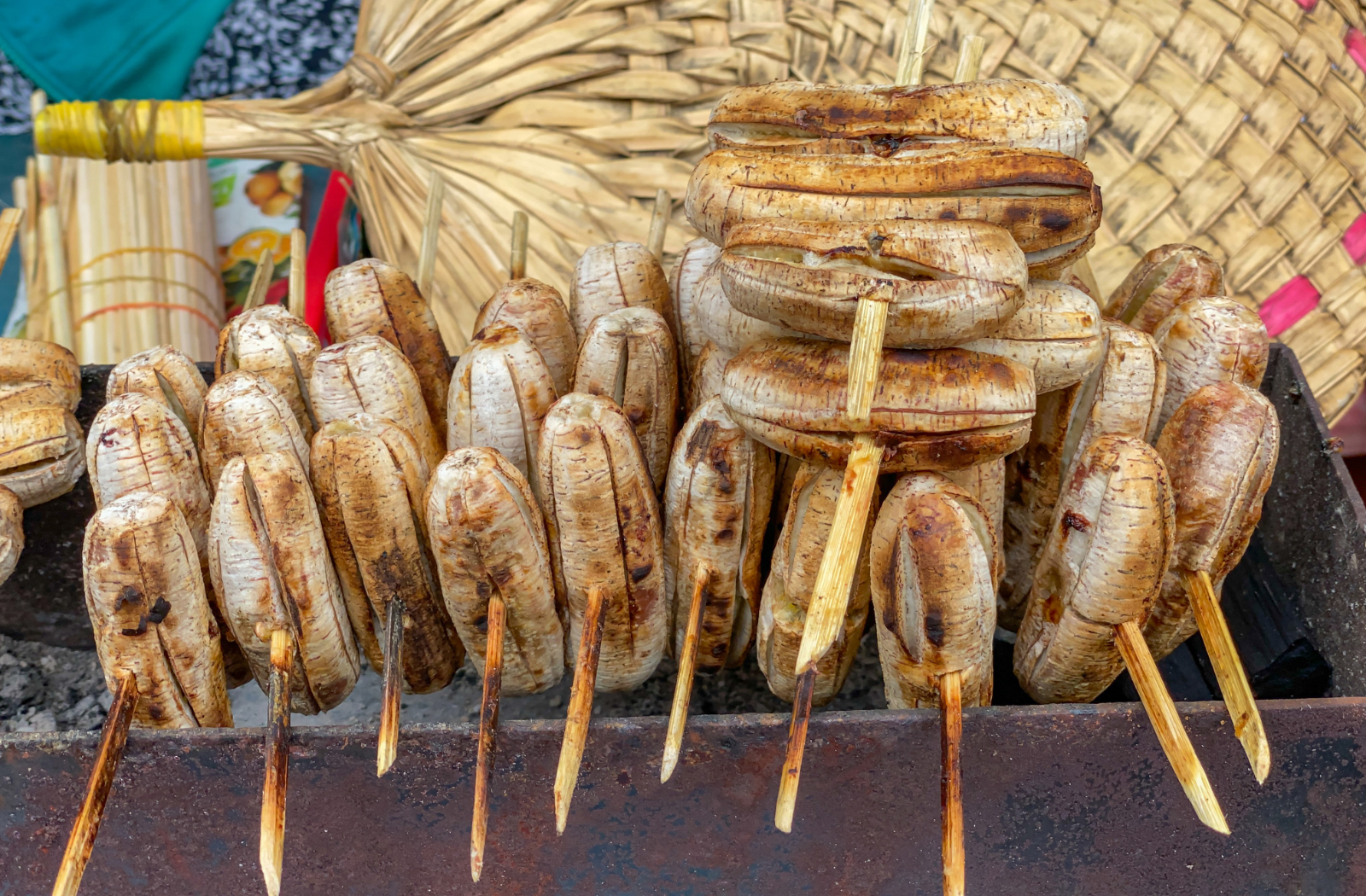 Uncover Siem Reap's delicious street food scene accompanied by an expat chef with experience in the kitchens of a two-Michelin starred restaurant and who is now savvy in Cambodia's culinary techniques. Fluent in Khmer, he'll accompany you around a series of small, family-run restaurants as well as a busy night market where you can pull up a stool and try a medley of Cambodian delicacies embedded in local culture. Sample everything from lip-smacking noodles and moreish sticky rice to plump num kachay (chive cakes) and perfectly crisp fried shrimp. Adventurous foodies can try crickets and scorpions washed down with ice cold beer or take on the various markets by Vespa.
AN EVENING AT THE CIRCUS
Watch a Cambodian Cirque du Soleil-style performance unlike any other on a truly special night of acrobatics and dance performed by graduates of the Phare Ponleu Selpak, a noted art and music school. Students train for six years in a circus programme in the artsy town of Battambang. Upon graduating they tour the world showcasing their talents. There's a socially responsible element underpinning the evening's theatrics - the school nurtures those who are the most economically vulnerable offering them access to therapy as well as teaching them the necessary skills to achieve long-lasting employment in the arts world. Watch an energetic performance of flair, flips and flying through the air combined with moving narration and special effects.
CAMBODIAN COOKING CLASS IN ANGKOR
Start with a trip to the local market far removed from the beaten track to purchase authentic, fresh ingredients. Then head to Sala Kdei, a traditional two-storey Khmer house in the Angkor temple complex overlooking a royal bathing pond and also the location at which Gordon Ramsay cooked stuffed frog for his Great Escape series. A top chef will showcase traditional recipes, expertly demonstrating the refined techniques of Cambodian cooking. Dishes could include fish amok, a signature dish perfected over generations, hot and sour fish soup as well as lok lak - black pepper beef stir fry accompanied by sticky coconut rice and mango. The leafy backdrop is as delectable as the food.
VISIT THE PHNOM TAMAO WILDLIFE CENTRE
Around 25 miles south of Phnom Penh, 1,200 rescued animals have found refuge and care thanks to the Phnom Tamao Wildlife Centre. These are the victims of the illegal wildlife trade and significant habitat loss: tigers, Siamese crocodile, Malayan sun bears, Moon bears among the many creatures you might see. Help hand feed Asian elephants and observe their reward-based training while a veterinarian changes the prosthetic foot (the result of a snare) of a male elephant named Chhouk. Learn how after extensive care with wildlife specialists, where appropriate, the creatures are released back into the wild under a supervised programme in the rugged Koh Hong province.
VISIT THE FLOATING VILLAGES OF THE TONLE SAP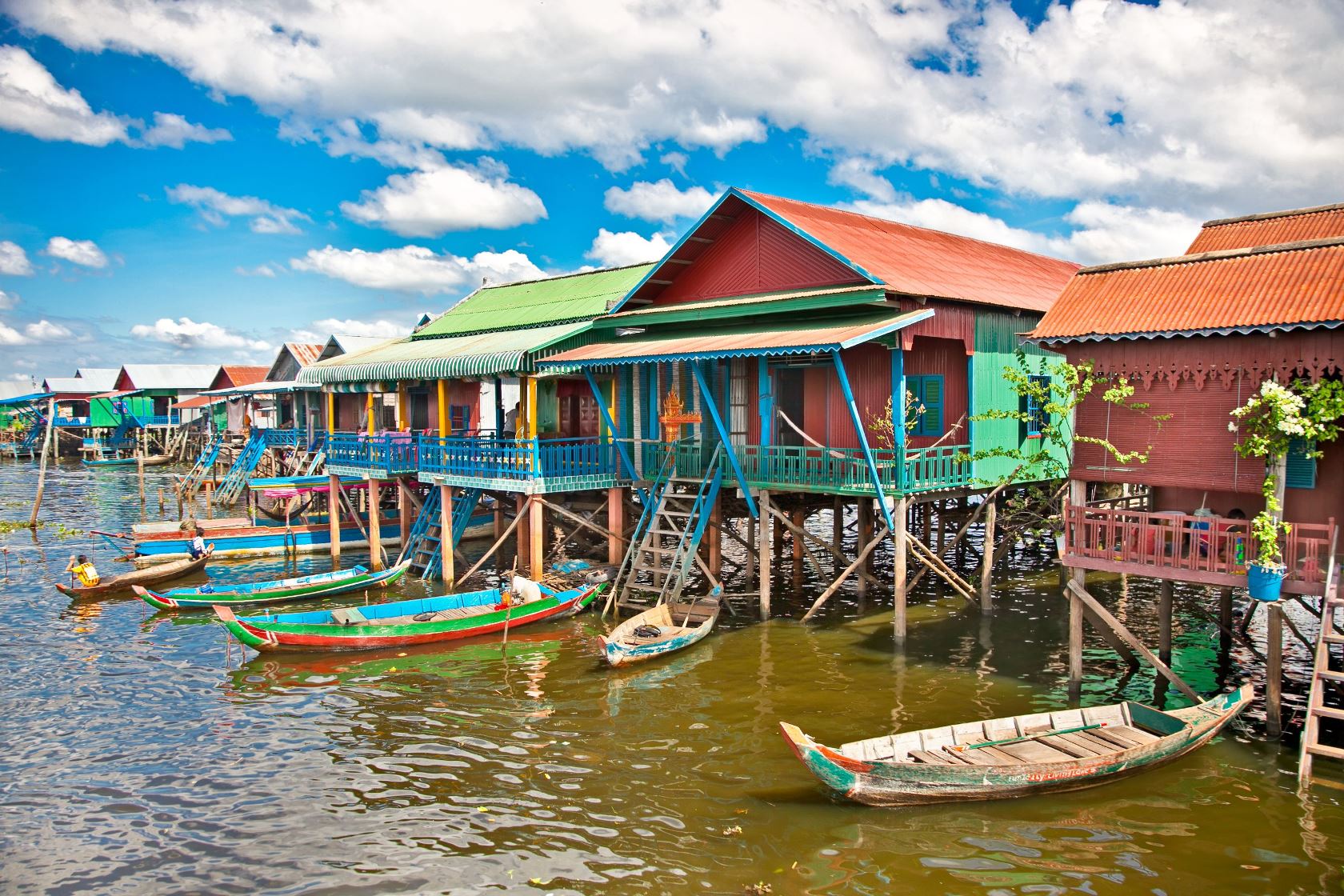 Visit the great Tonle Sap, which at certain times of the year becomes the largest freshwater lake in Southeast Asia. Its great active ecosystems provide copious fish for the communities who live in stilted villages on water that rise with the swell of the rainy season and fall in the drier months. From the city of Siem Reap, visit these villages for the day, the nearest being Chong Khneas for a cultural injection with convenience. Further afield, Kompong Pleuk offers an authentic view of the colourfully painted houses, shops and schools with fewer crowds while Prek Toal is a must for avid birders with its own thriving bird sanctuary.
ANGKOR BY BICYCLE, VESPA OR ZIPLINE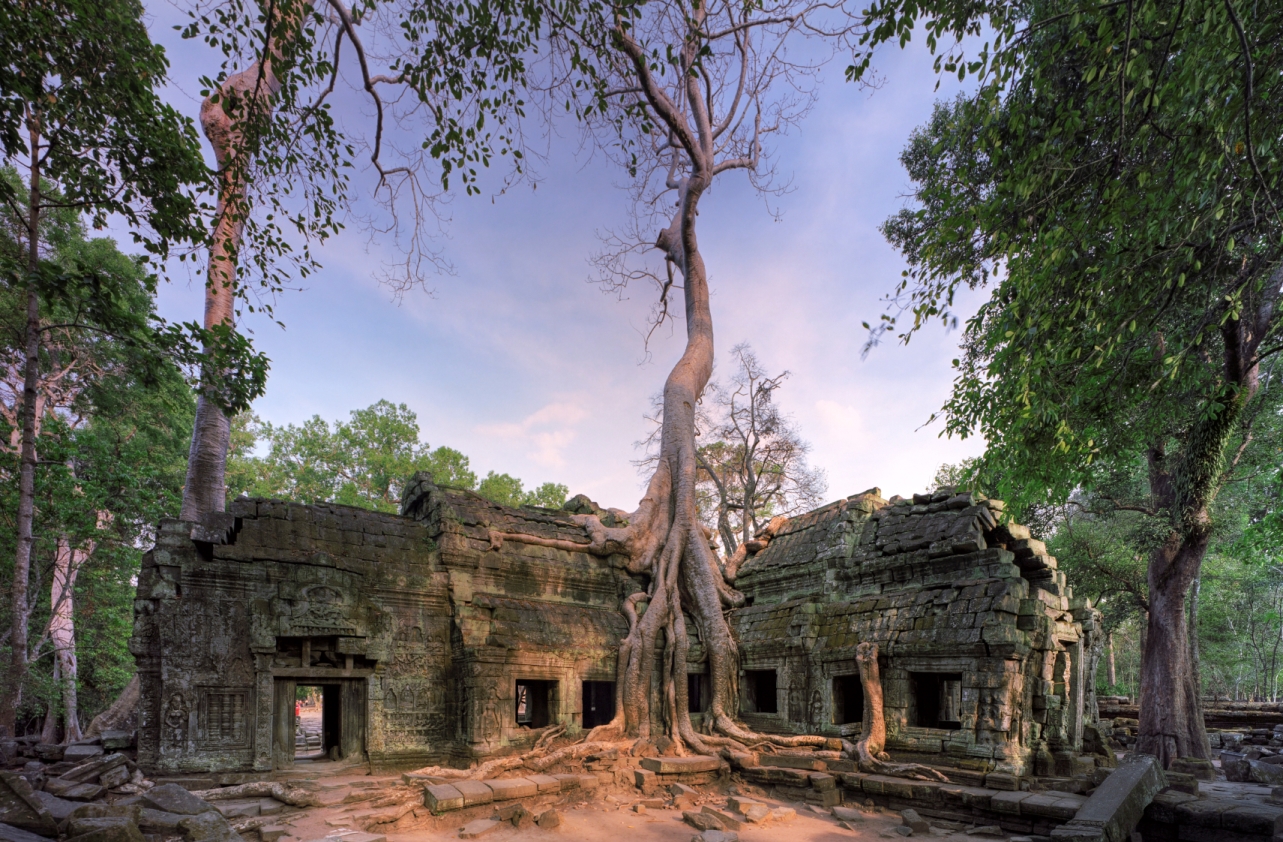 While many choose to walk the main sites of the Angkor complex in a day, more time will allow you to explore in unique, quite thrilling ways. To avoid sightseeing fatigue, take a day to escape the throngs of tourists by bicycle and venture off-grid to lesser-known temples. To gain more ground, swap to a Vespa to whizz along the flat roads seeing iconic sites such as Angkor Thom's walled city and Ta Prohm, where Angelina Jolie's Tomb Raider was filmed as well as some remoter but equally beautiful sites. Meanwhile, thrill seekers can achieve birds-eye views on a zipline ride over the jungle-encroached structures.
UNCOVER THE IMPORTANT WORK BY APOPO
Standing for Anti-Personnel Landmines Detection Product Development in Dutch, APOPO helps tackle Cambodia's high rates of landmine casualties that still occur after three decades of fighting in the late 20th century. The non-profit organisation trains southern giant pouched rats to detect landmines which are subsequently cleared, each creature taking nine months to train at a cost of 6,000 euros. A visit to APOPO's centre in northern Siem Reap offers a fascinating opportunity to learn how these intelligent creatures are rigorously trained until they reach a stage where they can detect landmines in a 400 square metre area without fault. You'll also have a chance to adopt a rodent and save lives in the process.
THE RESTAURANTS HELPING CAMBODIA'S HOMELESS CHILDREN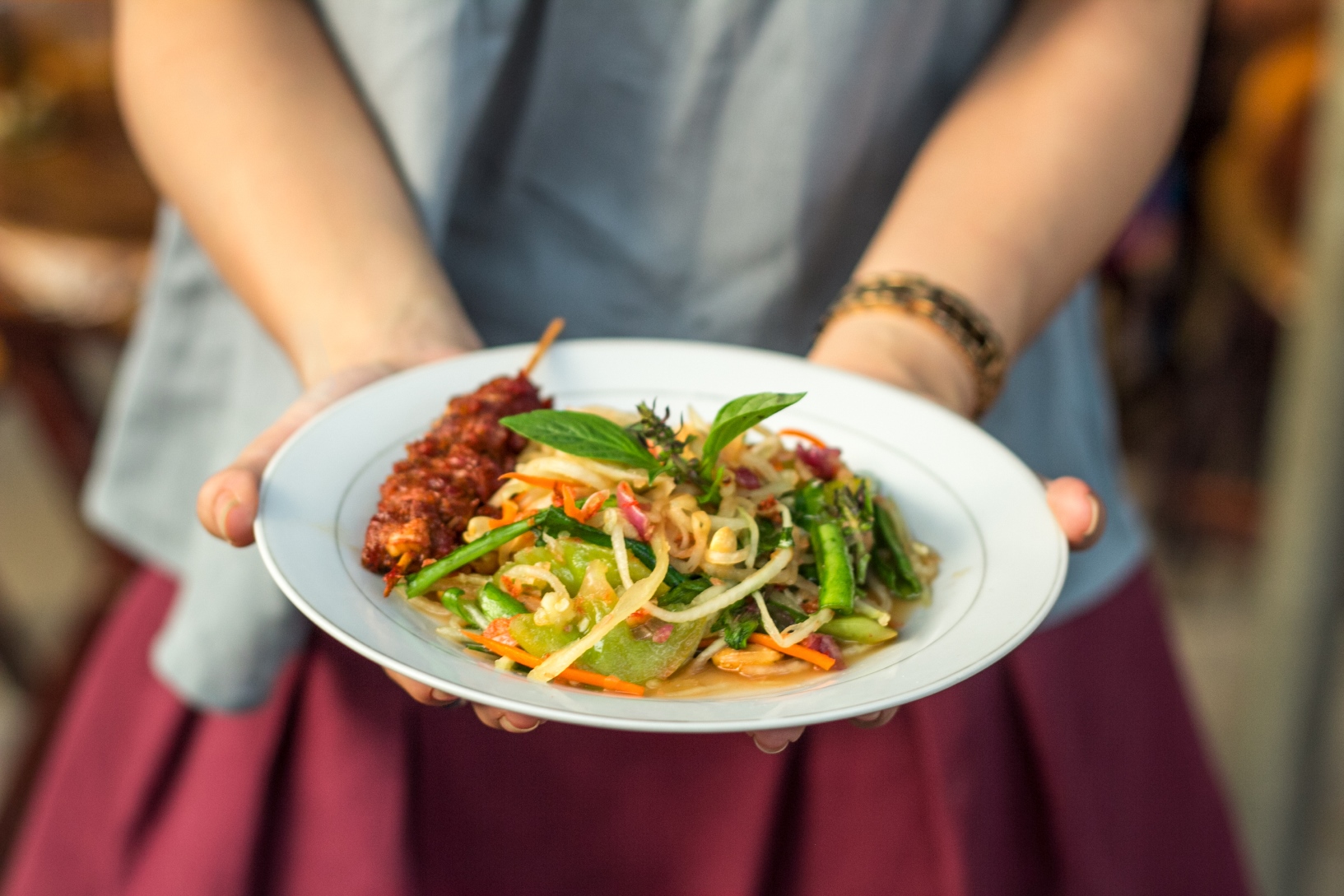 In a country still recovering from conflict, the number of homeless children living in Cambodia's city streets, according to UNICEF, is now approximately 20,000. To tackle this problem, in 2001, Mith Samlanh, a company with the aim of improving the lives of Cambodia's children, opened Friends the Restaurant in Phnom Penh, offering street children the opportunity to train in professional restaurants and earn a living. Since this first project, similar ones have followed in diverse settings from a restaurant set in a romantic colonial house to an eatery hidden by jungle in the Angkor complex. Menus include regionally-styled dishes such grilled snapper fillet with Battambang orange salad or more adventurous fare such as mini crocodile burgers.
EXPLORE BATTAMBANG BY BICYCLE
Pedal through the river town of Battambang known for its art scene. Flat, wide tracks and little to no traffic make this an enjoyable ride along the giant banana fronds and fruit orchards. Catch your breath at the historic Angkorian temples including Ek Phnom, an 11th century Hindu pilgrimage site and Wat Kor, situated at the core of Khmer village. Spend time in the charming Donteay village made up of small wooden houses to get behind the scenes of its busy rice paper industry and chat to the friendly locals about how they make glorious treats - dried banana, rice wine, bamboo rice cakes and hand-pulled noodles.