From hikes to hidden temples to front row seats at a Javanese dance show, our travel experts can help you get off-the beaten track and discover some of the experiences that make Indonesia such an enchanting destination.
WALKING AND CYCLING TO SIDEMEN, BALI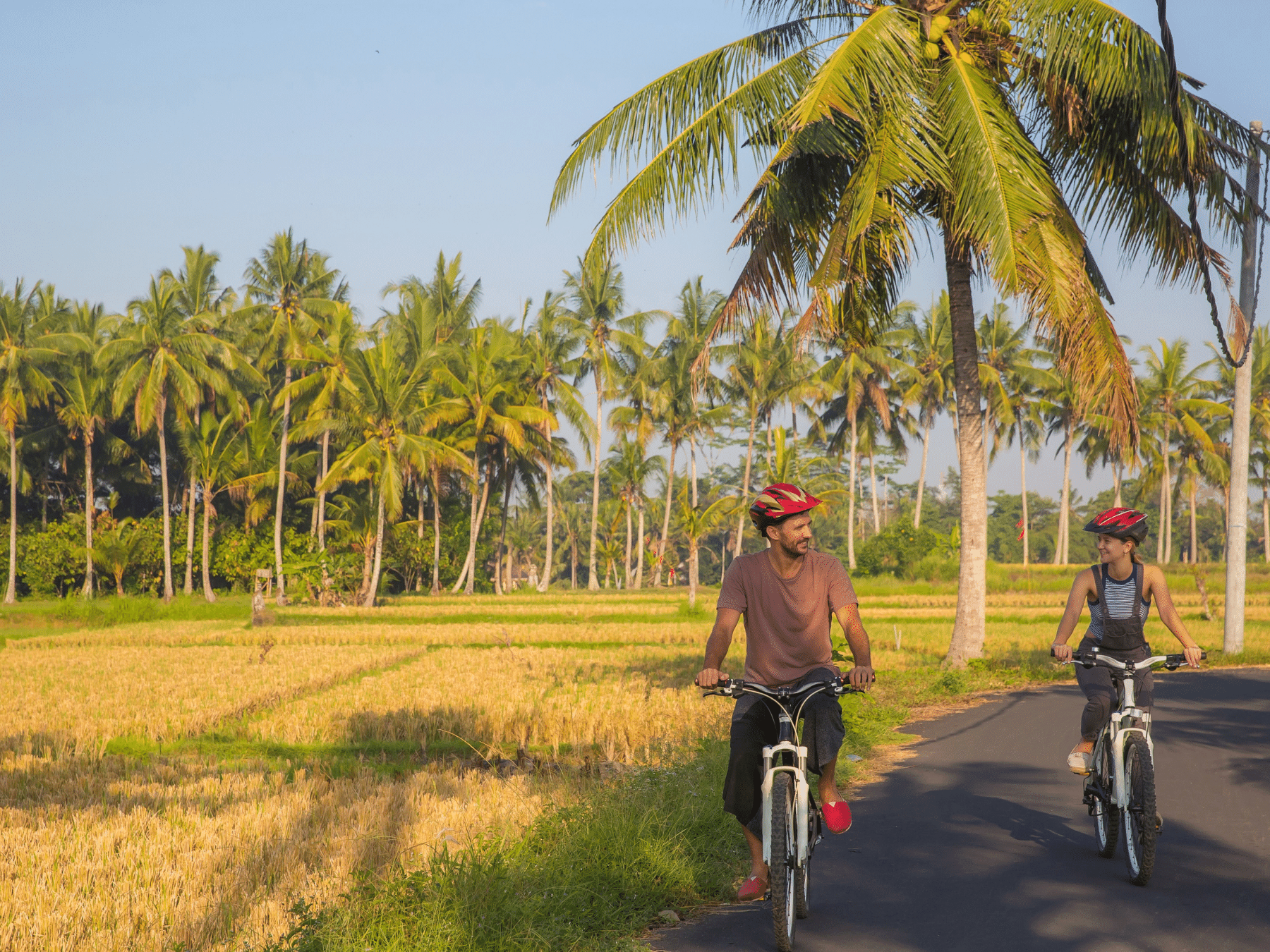 Far removed from the trappings of the island's tourist scene, lost-in-time Sidemen reveals Bali's hidden side. Tucked away in the eastern foothills of Mount Agung, the serpentine roads leading to this utterly bewitching region slice through serried ranks of rice terraces and rolling valleys, punctuated only by the occasional temple or solitary cow meandering through the emerald-green fields. By exploring Sidemen's cluster of tiny remote villages on foot or two wheels with a guide, you'll get under the skin of authentic Balinese life, encountering farmers toiling their land and local women weaving ikat textiles in their simple thatched homes. If you have time, make a stop at Bukit Tengah temple on your way home – the panoramic views of the volcanic landscape stretching out below are well worth the steamy climb to the top.
WATCH A RAMAYANA BALLET AT PRAMBANAN TEMPLE
A whirlwind of majestic religious sites, archaeological wonders and artistic spirit, Java's beguiling Yogyakarta is widely touted as Indonesia's spiritual core. Just outside the city sits UNESCO-listed Prambanan Temple, Hinduism's answer to Borobudur and the largest Hindu temple in the country. Built by the Sanjaya dynasty in the 9th century, the sprawling complex contains the remains of 200 beautiful temples adorned with intricate bas-relief carvings and ornate statues – and you'd be hard pushed to find a more spectacular setting for a ballet. With a cast of over 200, the Ramayana combines dance, drama, music and poetry to tell the epic story of Prince Rama's attempts to rescue his wife from the clutches of an evil king, and if you time your visit with Java's dry season, you'll get to watch the show on an enormous open-air stage with Prambanan as the spellbinding backdrop.
DOWNHILL VOLCANO CYCLING IN UBUD
Dive into Bali's cultural heartland with an exhilarating bicycle tour through the island's rural centre. Start early in the morning to catch the sunrise; fuelled by a delicious Indonesian coffee and led by a knowledgeable guide, you'll freewheel along the caldera of Mount Batur, admiring the black lava fields of Bali's most active volcano. From here, watch Bali's green heart unfurl before you as you wind your way down hairpin bends, cruise along hidden backroads and trundle through sleepy villages, pausing to take photographs, snoop around roadside temples and watch locals working in the rice paddies. After building up an appetite, stop for lunch at Wapa Di Ume, the traditional Balinese restaurant forever immortalised in the hit film Eat, Pray, Love.
SNORKEL OR DIVE IN THE GILI ISLANDS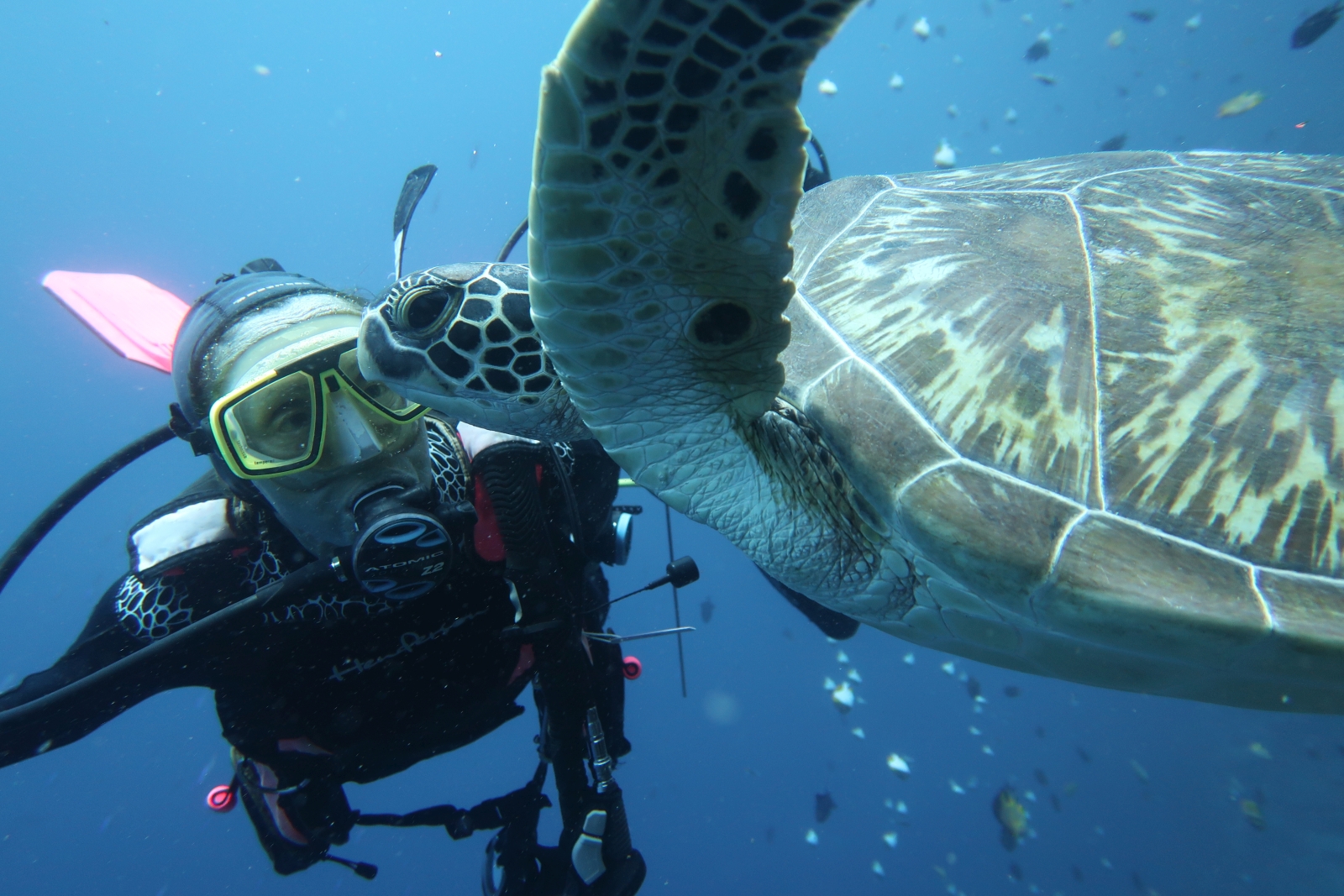 Marooned in the tropical waters just off the northwest coast of Lombok, the Gili's trio of idyllic palm-fringed islands and colourful reefs promise keen divers and snorkellers close encounters with a dazzling array of marine life. Gili Meno – the most unspoiled of the three – boasts the finest dive sites, and top sightings include butterfly and damsel fish, snappers and black-tipped reef sharks, while the Meno Bounty shipwreck's artificial reef teems with drummer fish and pygmy seahorses. Turtle-spotting is the star attraction of Gili Trawangan, and snorkellers can swim out from the white-sand beach to watch the majestic creatures cruise languidly through the shallows, before returning to relax on the shore.
A FAMILY CULINARY EXPERIENCE IN UBUD
Bali is renowned for its farm-to-fork food scene, and for this culinary experience you'll be warmly welcomed into a traditional family home to learn to cook some of the region's best-loved dishes. The morning begins with a stroll through the fields and rice paddies ringing your hosts' rural village in Ubud, where you'll pick fresh vegetables and learn about the medicinal properties of locally-grown spices. Next up, it's a hands-on cooking lesson, where you'll grind spices by hand and cook over a traditional wood-fired stove to prepare traditional Balinese delicacies including bumbu kininh (coconut and turmeric chicken) and crispy corn fritters. After tucking into a hearty lunch, take the opportunity to explore the compound and chat to your delightful hosts to get the inside-track on fascinating Balinese cultures and customs.
WATCH A KECAK PERFORMANCE IN UBUD
Few of Bali's ancient cultural rituals are as fascinating as Kecak, a unique adaptation of an historic dance routine designed to ward off evil spirits. Kicking off at sunset, the dance unfolds under the shroud of darkness as a troupe of around 50 male performers sit cross-legged in a circle and narrate a segment of the Ramayana epic, – one of southeast Asia's best-known stories of love, chivalry and good triumphing over evil – through dance. With no accompanying music, light provided solely from the flickering flames of bamboo torches and the haunting sound of chanting hanging in the air, it's an utterly hypnotic spectacle – and a must-see on any Ubud itinerary.
HIKE TO SELOGRIYO TEMPLE IN JAVA
It's impossible to visit Java without making a sunrise trip to the majestic temple complex at Borobudur – but about an hour's drive away, there's a lesser-visited, crowd-free alternative to explore. And while Selogriyo may not have quite the same visual impact as its Buddhist neighbour, the breathtaking journey to get there certainly does. After being driven into the foothills of Sumbing Mountain, strap on your walking boots for two hours of gentle trekking through the lush forest, paddy fields and coffee plantations to reach the deliciously remote and peaceful Hindu temple, only accessible on foot or by motorbike. Built in the 9th century, Selogriyo has suffered much damage from landslides and erosion, but painstaking repair efforts have helped restore it to its former glory, and the views from the top are nothing short of extraordinary.