There are so many novel ways to explore Vietnam whether you discover its cities by vespa, charter a junk around cinematic Halong Bay or take part in cooking lessons with top chefs in an unrivalled foodie destination.
EXPLORE THE CITIES BY VESPA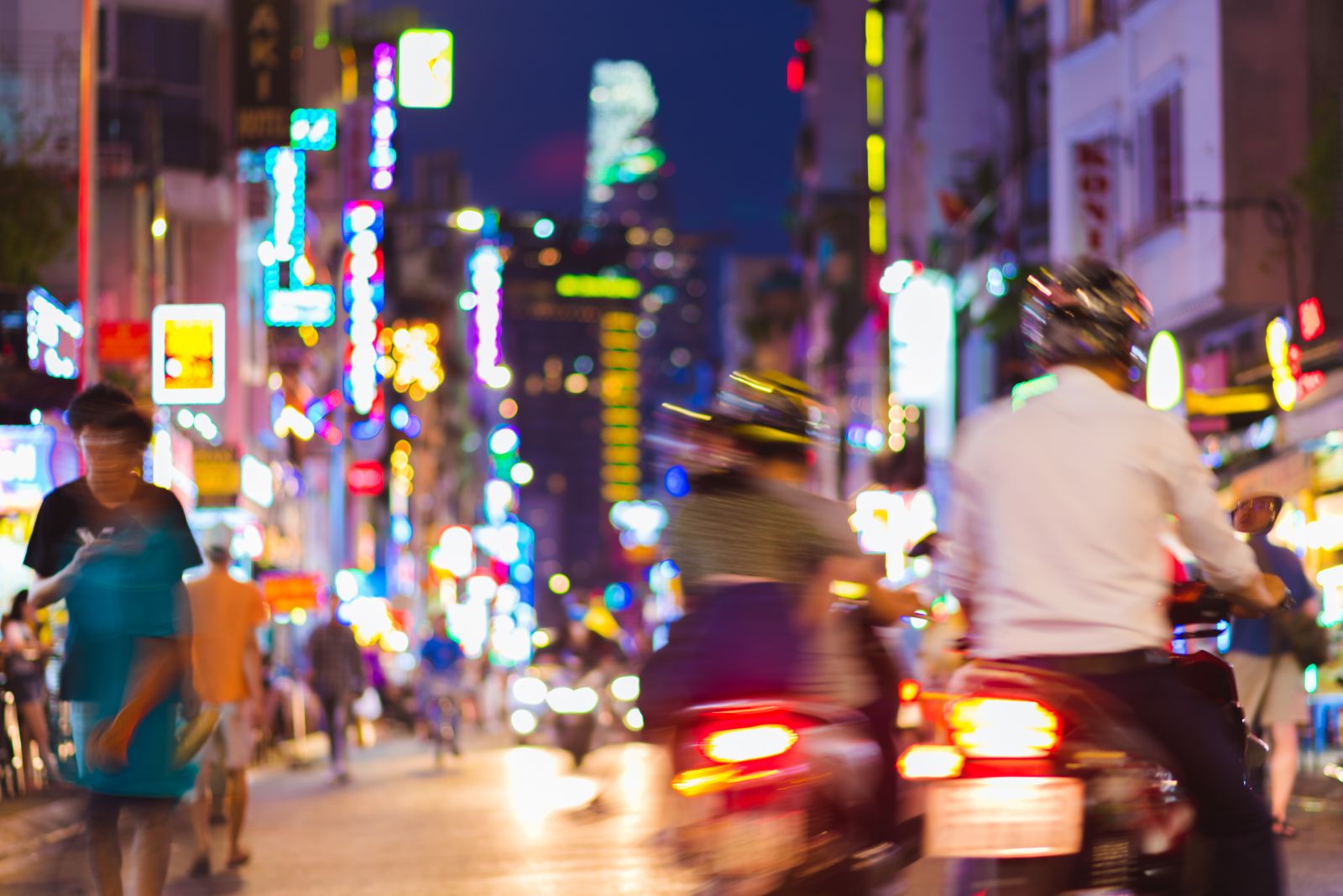 Explore two exciting cities on an exhilarating Vespa ride. Visit romantic Hanoi starting by the shores of the Red River where local life evolves before passing through the boulevards of the French Quarter for a dizzying view of its grand villas, refined restaurants and century-old Opera House. Pause at Dong Xuan market to browse hundreds of stalls or the lively Xuan Dieu street to soak up the atmosphere. In Ho Chi Minh, as the day slips into evening, jump on the Vespa for an after-hours tour around the city's pulsating back streets in search of hidden bars, cafes and street stalls serving slurpable noodles and summer rolls.
HANOI BY BIKE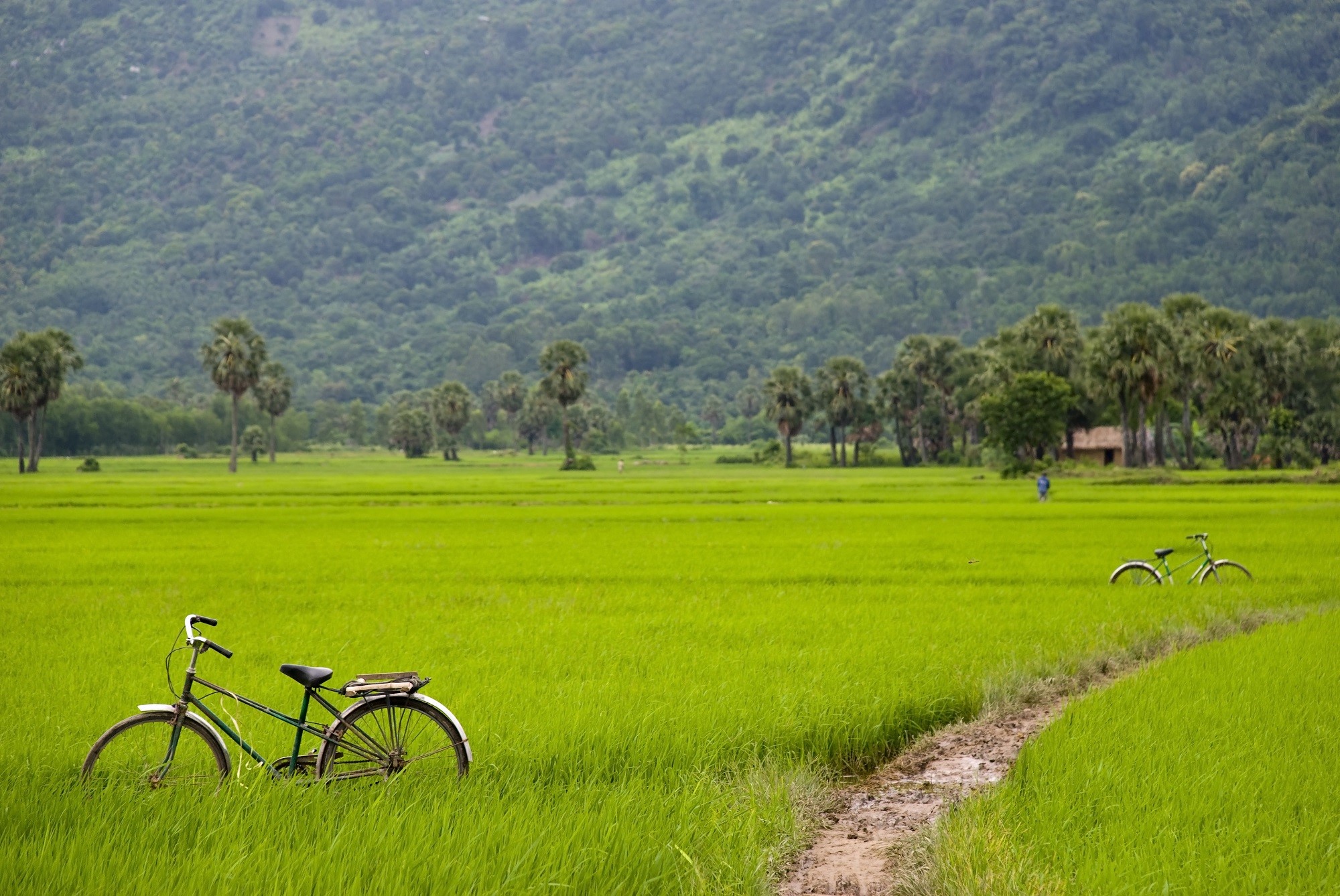 Join the stream of cyclists on a tour of Hanoi's Old Quarter amid the thrum of street vendors doing their morning rounds. Pedalling around the pedestrianised streets is one of the best ways to explore this charming city veering off-the-beaten track with a private guide. Armed with local insight, you may stop at St Joseph's Cathedral, a neo-gothic structure with shades of Notre Dame sitting incongruously among the Vietnamese-style architecture. Take in a show of traditional water puppetry on Hoan Kiem Lake, a custom dating back over thousands of years. Further afield you can explore the banks of the Red River delta where rural life unfolds around the rice fields.
VISIT HANOI'S FLOWER MARKET
Visiting the Quang Ba flower market is a sensory experience. This night market, accessible all year round, surprises those on leisurely, evening strolls with eyefuls of rainbow hues and heavily fragranced evening air. Browse stalls overridden with flowers from around the world from bunches of daisies used to decorate church altars to chrysanthemums bulks and buckets of sweet-smelling roses. The best time to visit is during the early hours of the morning when the local traders buy fresh cuts wholesale from the vendors and the market is at its liveliest in the dim, glowing light.
EXPLORE THE CU CHI TUNNELS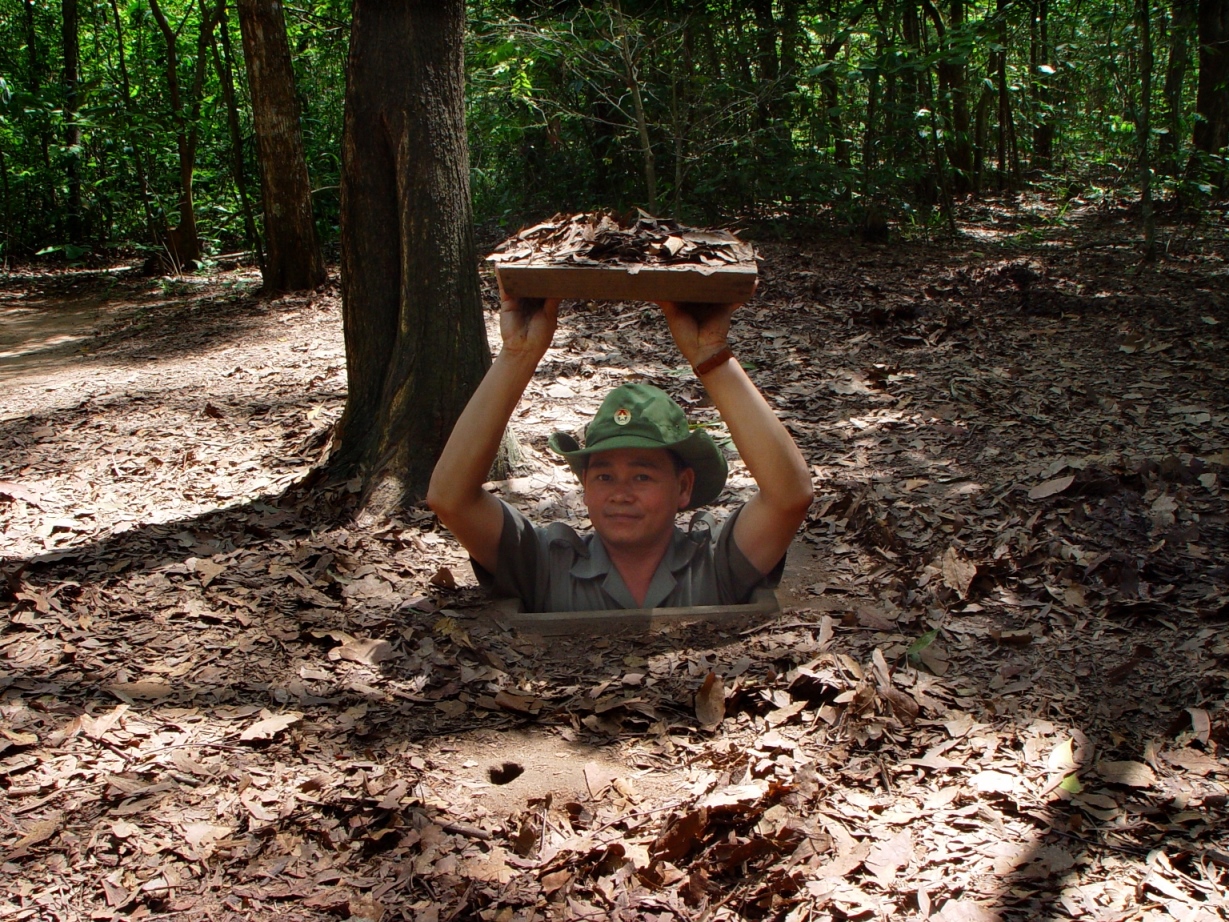 Take an evocative speedboat ride up Ho Chi Minh River arriving at the Cu Chi tunnels, a sprawling underground labyrinth used by the communist forces of the Viet Cong during the Vietnam War. Accompanied by a knowledgeable guide, explore the network of tunnels where they sheltered from American air raids during heavy combat while using the vital subterranean system for communication and transporting goods as well as to move freely from one strategic point to the next. Prepare yourself to see first-hand the cramped and often unsanitary conditions where people would sometimes live for days at a time. An emotional but essential part of understanding Vietnam's history.
VISIT MY SON TEMPLE
Visit My Son temple, an archaeological site in central Vietnam which at one time encompassed as many as 70 glorious Hindu temples. Today only 20 surviving structures remain crumbling in the forest. The vivid green valley was once used for religious ceremonies by the ruling dynasties of Champa as well as a burial site for royalty and other significant figures. Today you can see cleverly carved, red-bricked monuments – towers, hallways and gopuras (gates) – significant monuments that were constructed over the course of ten centuries and dedicated to Lord Shiva. While Angkor Wat they are not, these historical remnants feel lesser explored and peaceful in their dishevelled splendour.
DISCOVER THE MEKONG BY SAMPAN
Take a private sampan ride along the quiet backwaters of the Mekong Delta. These traditional houseboats are perfectly constructed to navigate the narrow canals lined by stilted villages and bustling floating markets. One such shopping hub is Phong Dien, unspoiled by tourists where local merchants in conical hats go about their business bobbing along in small boats loaded with fresh produce. For a more frenetic but nevertheless exciting pace, visit the riotous Cai Rang market for a maze of boats selling fruit, vegetables and even hot, smoking bowls of pho noodle soup. Both require an early start but the scenes are worth the wake-up call.
A LESSON IN VIETNAMESE COOKING
Nowhere executes fresh, delicious food quite like Vietnam and on an intensive cooking class, you can not only learn how to cook the most flavoursome dishes but gain a glimpse into the country's culture. Start at a local market to source the all-important ingredients such as rice noodles, green herbs and fine meat cuts. Under the tutelage of skilled professional chefs you'll expertly slice, shred and assemble to perfection with the know-how needed to create the country's signature dishes. Dishes could include crispy crab spring rolls, chilli-doused beef pho or soft grilled pork with sticky rice. It's a whole lot of fun too.
A COOKING CLASS WITH MR RICE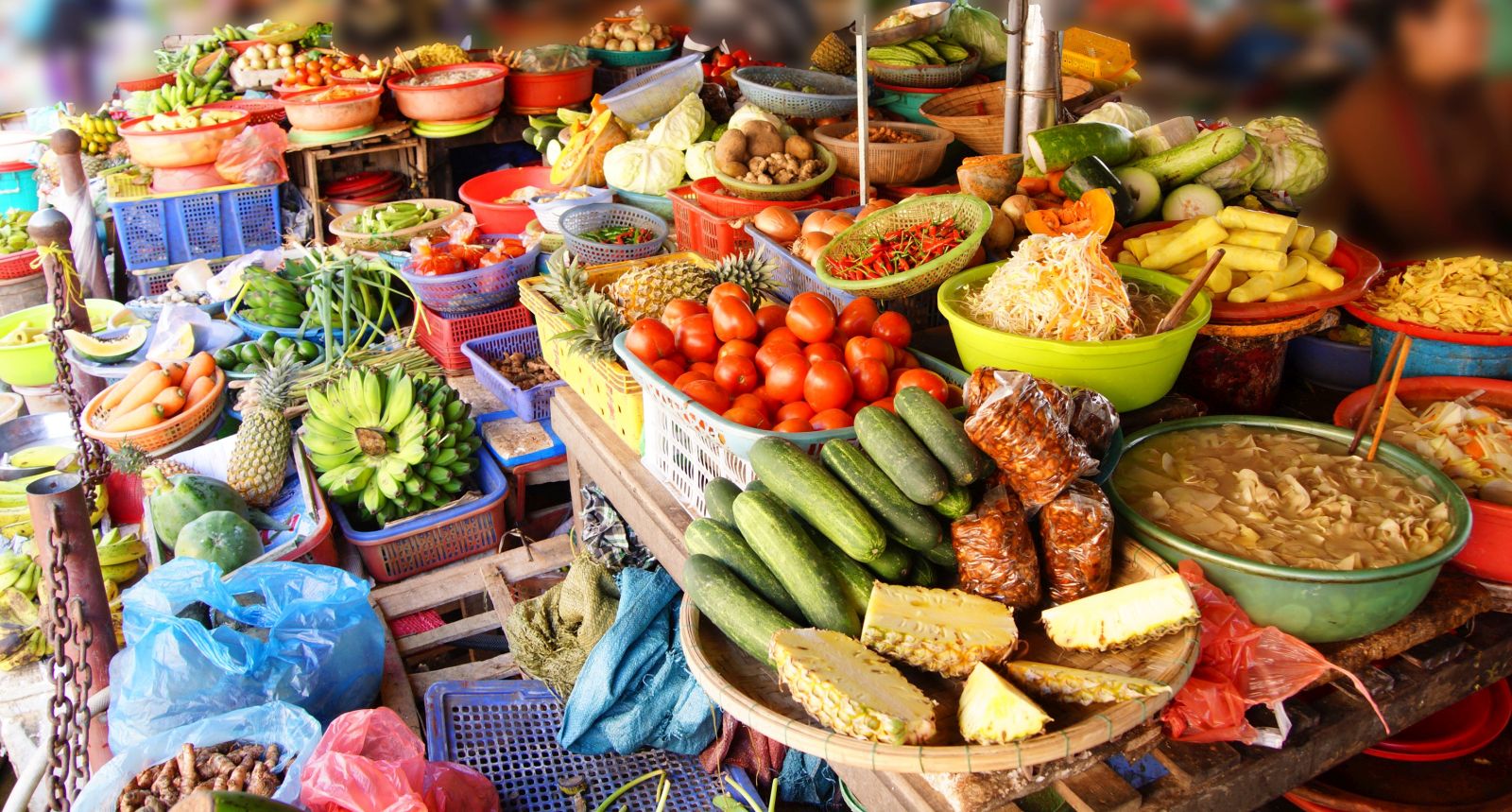 On this culinary tour, you'll meet the celebrated Chef Quan aka Mr Rice, the ideal person to guide you around Hanoi's vibrant foodie culture. First stop, Dong Xuan market housed in the Old Quarter, built by the French in 1889. Snack on banh cuon, rice flour crepes filled with pork, cucumber and shallots guaranteed to fuel you for the next stage; a hands-on cooking class in Mr Rice's restaurant where you'll learn how to finely balance flavours using sweet, sour, umami and a variety of herbs involved in incredible Vietnamese cookery. Some of the mouth-watering dishes you could be creating include goi cuon summer rolls, yellow curry and delicious Vietnamese pancakes.
A DINNER INVITATION TO THA OM
If you find yourself in the city of Hue, enjoy a rare invitation to dinner at Tha Om Garden House, the family residence of Mr Pham Ba Vinh, a veteran of the Vietnam War. This has been his family's ancestral home since the beginning of the 20th century, incredibly surviving the plight of the Vietnam War. My Vinh will no doubt recount his many fascinating stories of the house and peaceful gardens half of which were destroyed during the 1968 Tet Offensive but subsequently lovingly restored to their original Mandarin style. Dinner is served in a cool, leafy courtyard by the lotus ponds at the heart of the house and its five majestic buildings.