Our destination experts will be very happy to organise your holiday to
Barbados
as well as providing practical travel tips.
WEATHER IN BARBADOS
The climate of Barbados is tropical with temperatures ranging from 23°C to 32°C year-round. Daytime weather is generally warm and sunny with the nights being slightly cooler. The prevailing northeast trade winds blow steadily so that although it is bright and sunny it is not unbearably hot. The driest months are January to April, though some precipitation can be expected year round. Rain usually comes in quick showers. The tropical storm season extends from June to October with most storms occurring from August through October.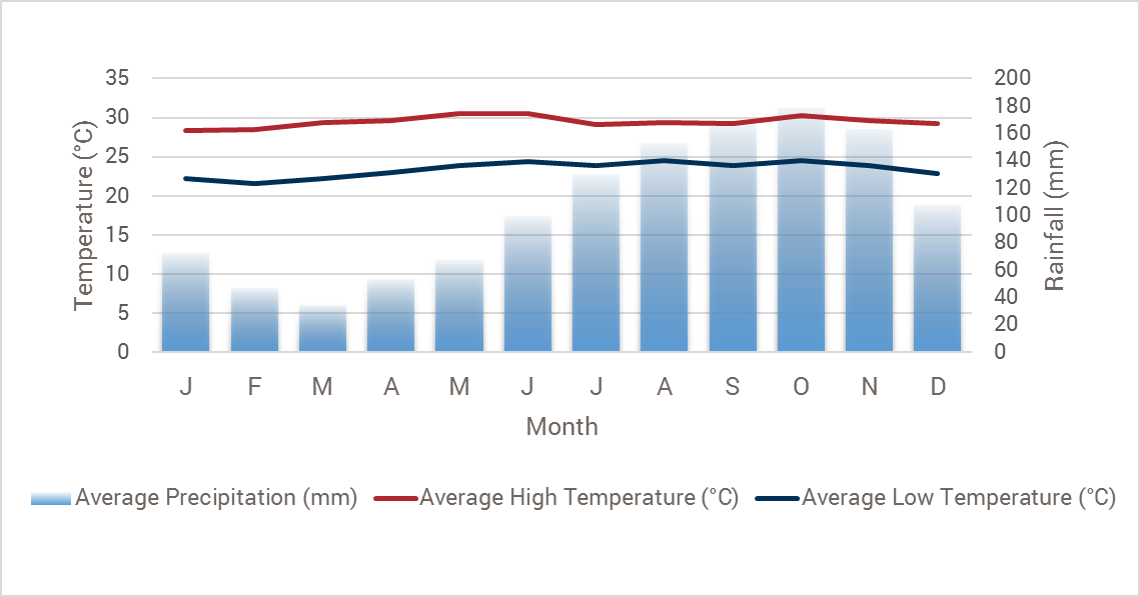 MAP OF BARBADOS
MEDICATIONS & VACCINATIONS FOR BARBADOS
We recommend you prepare for travel to Barbados by re-filling any prescriptions ahead of your journey and visiting your doctor to discuss any health precautions you may need to take. While Barbados does not require specific vaccinations, your health practitioner can discuss with you whether you are due for a Tetanus booster shot or similar. There is a moderate risk of contracting the Zika (ZIKV) virus in Barbados, transmitted through mosquito bites, and for which there is no vaccine. In all cases, everyone should take all measures to avoid mosquito bites on the island, and this can be aided with long-sleeved shirts and trousers, DEET insect repellent, and mosquito nets over your bed. The mosquito that carries the ZIKV in Barbados tends to bite during daylight hours, so you should be vigilant at all times and not just at dusk. For more in-depth information about this and other health matters in Barbados we suggest you look at
The Center for Disease Control & Prevention
website or contact the
Medical Advisory Service for Travellers Abroad (MASTA)
.
TIPPING IN BARBADOS
Many Bajan establishments include a service charge so do check your bill to see if a tip has already been added. However, gratuities in Barbados are appreciated so if there isn't one already in the bill then feel free to leave a tip according to quality of the service.
GET CONNECTED
ELECTRICAL SUPPLY
Electrical outlets in Barbados are 110 – 120 volts/ 50 cycles. Standard plugs in Barbados are the 2-pin flat blade type or the same with a round grounding pin. If travelling from Europe you may need adapters and transformers. Many hotels can provide these if you do not get one at the airport beforehand.


MOBILE / INTERNET CONNECTIVITY
Mobile phone coverage in Barbados is average and roaming agreements exist with a few international mobile phone companies, so we recommend you check with your service provider ahead of your journey. Most hotels in Barbados have internet access though you should always check if any charges will be applied when using these services.
RECOMMENDED READING
The Log of Christopher Columbus by Robert H Fuson
Islands in the Stream by Ernest Hemingway
A History of Barbados by Ronald Tree
Rites of Passage by Edward Braithwaite, poetry
Polished Hoe by Austin Clarke
Sugar and Slaves by Richard Dunn