It can be a tough call, predicting travel trends for the year ahead. After all, last year we predicted - with what turned out to be a dash of overconfidence - that the Olympic Games in Tokyo would boost interest in Japan and that Formula One arriving on the streets of Hanoi would propel Vietnam's profile. Who could have predicted the turmoil ahead? One thing is clear, however. People DO still want to travel and, while the world we uncover in 2021 will be rather different, our inherent spirit of adventure and discovery will lead us once again to learn, appreciate and admire. Privacy, space and health considerations will be key in 2021, as will meaningful travel, where every moment matters.
WORK-ATIONS
A biproduct of lockdown has been the realisation that, for many, work can be done remotely and that working from home could equally - and more appealingly - be working from a private villa in Provence, Tuscany or the Caribbean. Villa rental enquiries are increasing for longer stays (sometimes for six to eight weeks) for single families rather than week-long for multiple families and there are some excellent price incentives for longer rentals. Villa Barboleta in Tuscany, for example, is family-friendly and within walking distance of a local village where a farmer's market takes place on Tuesdays. The villa is just 20 minutes from the historic Roman town of Lucca and 25 minutes from Pisa airport. Attractive long-term rentals are from just £6,000 / $7,878 per month. Similar rates for longer rentals can be had at El Refugio, a delightful retreat in Andalucia with views across the Maroma National Park to the Mediterranean Sea. The region's pretty whitewashed villages are within a 10-minute drive. For Francophiles. La Cadiere - owned by British fashion designer Betty Jackson - makes a charming home-from-home just eight miles from the town of Bandol on the celebrated Cote d'Azur. Again, reductions apply for longer rentals.
Some resorts, too, are offering very attractive incentives for long stays. The Caribbean island of Barbados has even introduced a 'Welcome Stamp' enabling remote workers to stay for up to a year to immerse themselves in island culture.
Sabbaticals, already on the rise pre-Covid, are increasingly seen as attainable rather than bucket list dreams, courtesy of Zoom, Teams and our other new tech companions. So, the 'new normal' will be more fluid and we'll take work with us on our travels as we adapt to a new style of travel.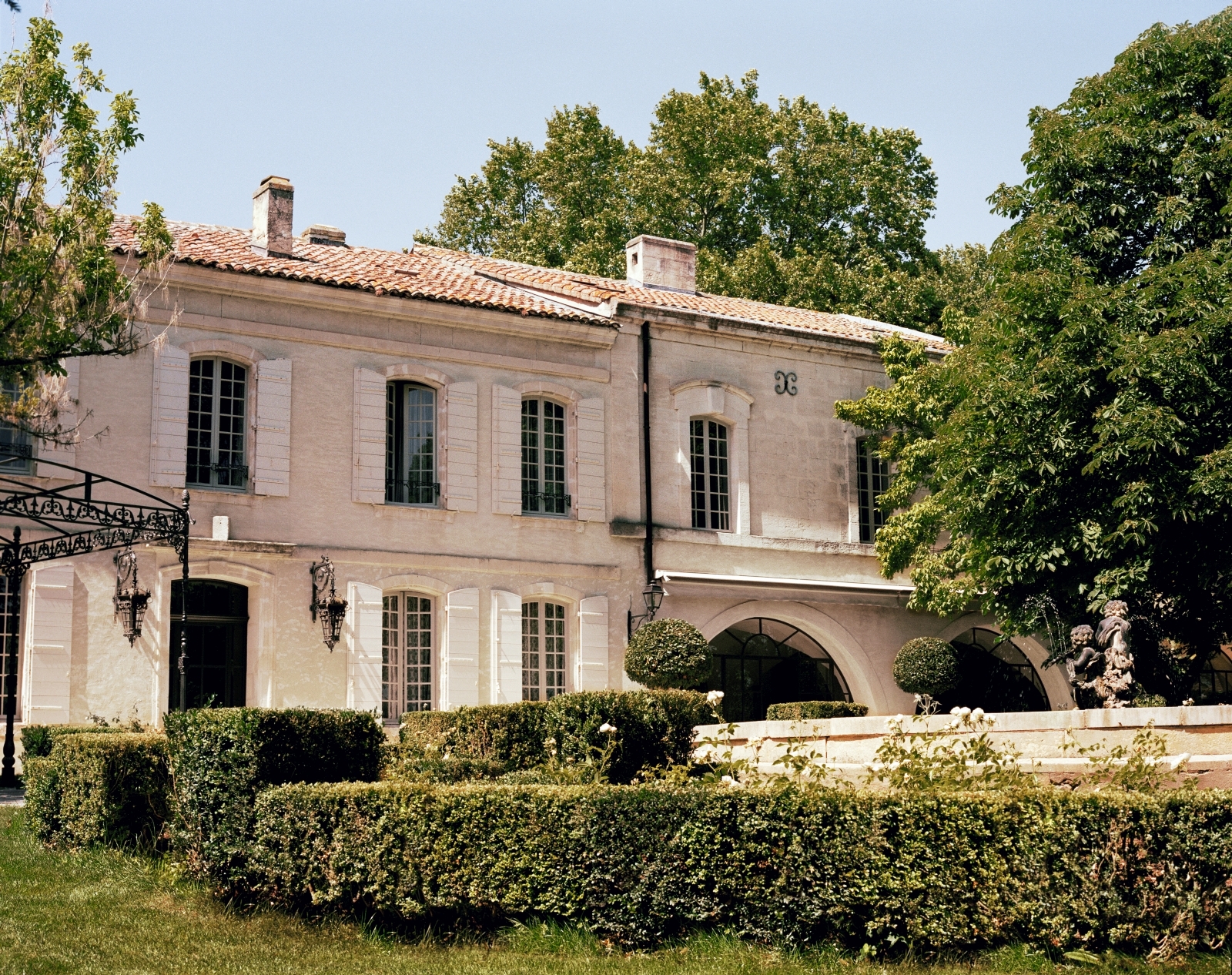 PRIVATE HOUSES & VILLAS
Privacy is all-important, especially when it comes to accommodation, and the experience of Covid-19 has accelerated the trend towards private rental. As well as providing a 'safe haven', private villas can accommodate multi-generational families or groups of friends, making up for the social isolation of lockdown experienced in 2020. European and Caribbean villas are seeing unprecedented levels of demand for 2021 and the Red Savannah portfolio continues to grow.
NEW FOR 2021: In the Balearic islands new additions (brand new to the rental market) include Can Bonita on Ibiza a beautiful five-bedroom 18th century finca within easy reach of Cala Jondal beach (of Blue Marlin beach club fame). New to the portfolio in Provence, Mas de la Motte is a superb 18th century mas renovated to world-class standards. The private estate accommodates up to 16 guests in nine beautiful bedrooms in the main house and adjacent guest cottage. There's a full team of staff including concierge, housekeepers and chef lending the villa the atmosphere of five star boutique hotel, but with the privacy afforded by an exclusive-use property. Outside there are formal gardens, neat lawns and arches of roses leading to a pretty dining terrace.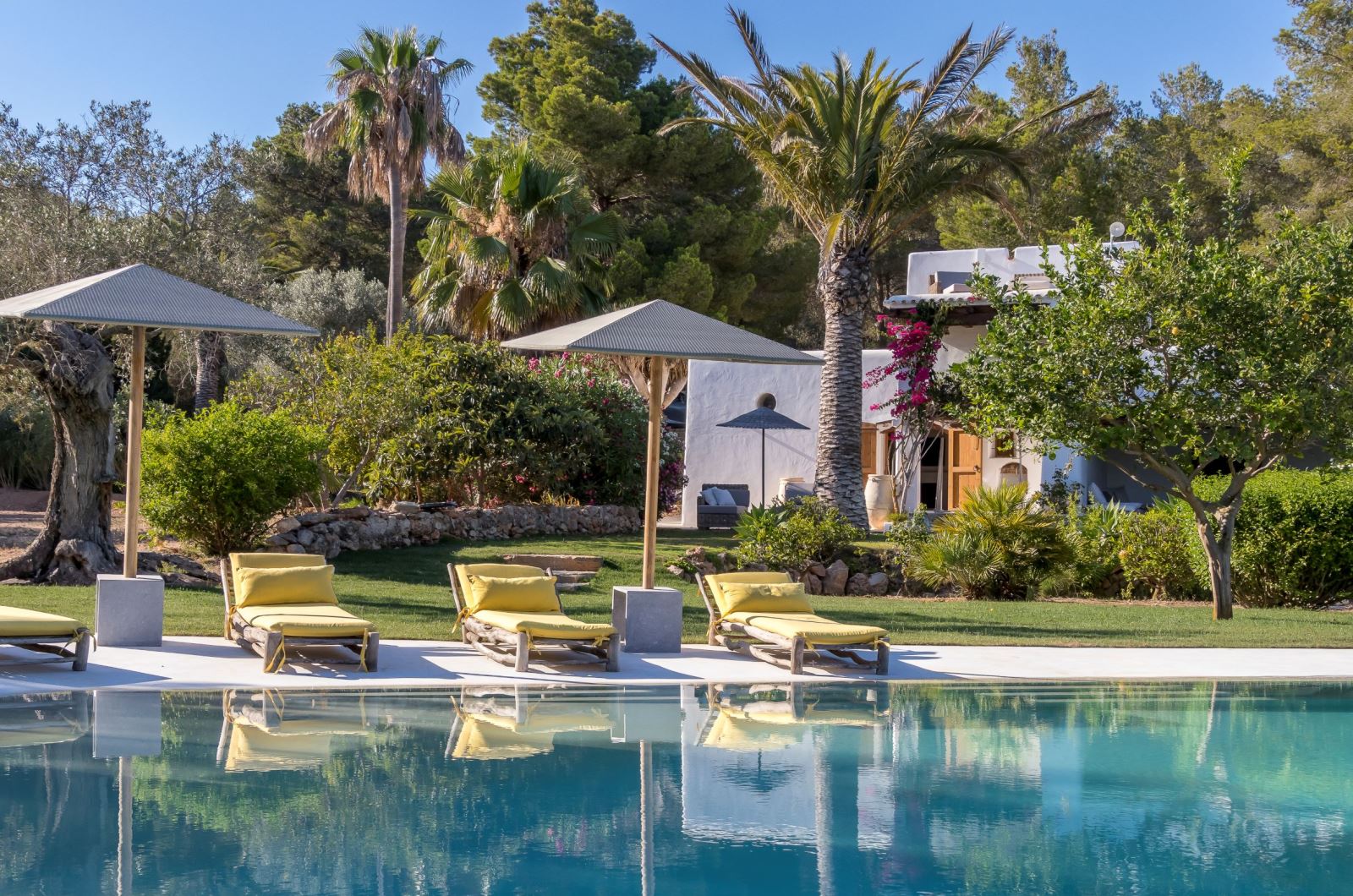 The trend extends beyond the traditional rental in Europe and the Caribbean to authentic, characterful properties in Africa, where the safari experience may be enjoyed with the highest levels of privacy.
ARIJIJU, KENYA
Kenya lends itself perfectly to private safari house rental, a leader in the field being Arijiju, located in Laikipia in Northern Kenya. Designed to buck the trend of traditional safari-style accommodation, it has been designed more as gracious country home, complete with tennis court, games room and cinema. While there's plenty of wildlife to be seen, guests can also enjoy long, rambling bush walks, mountain biking or horse riding. VIEW HOUSE >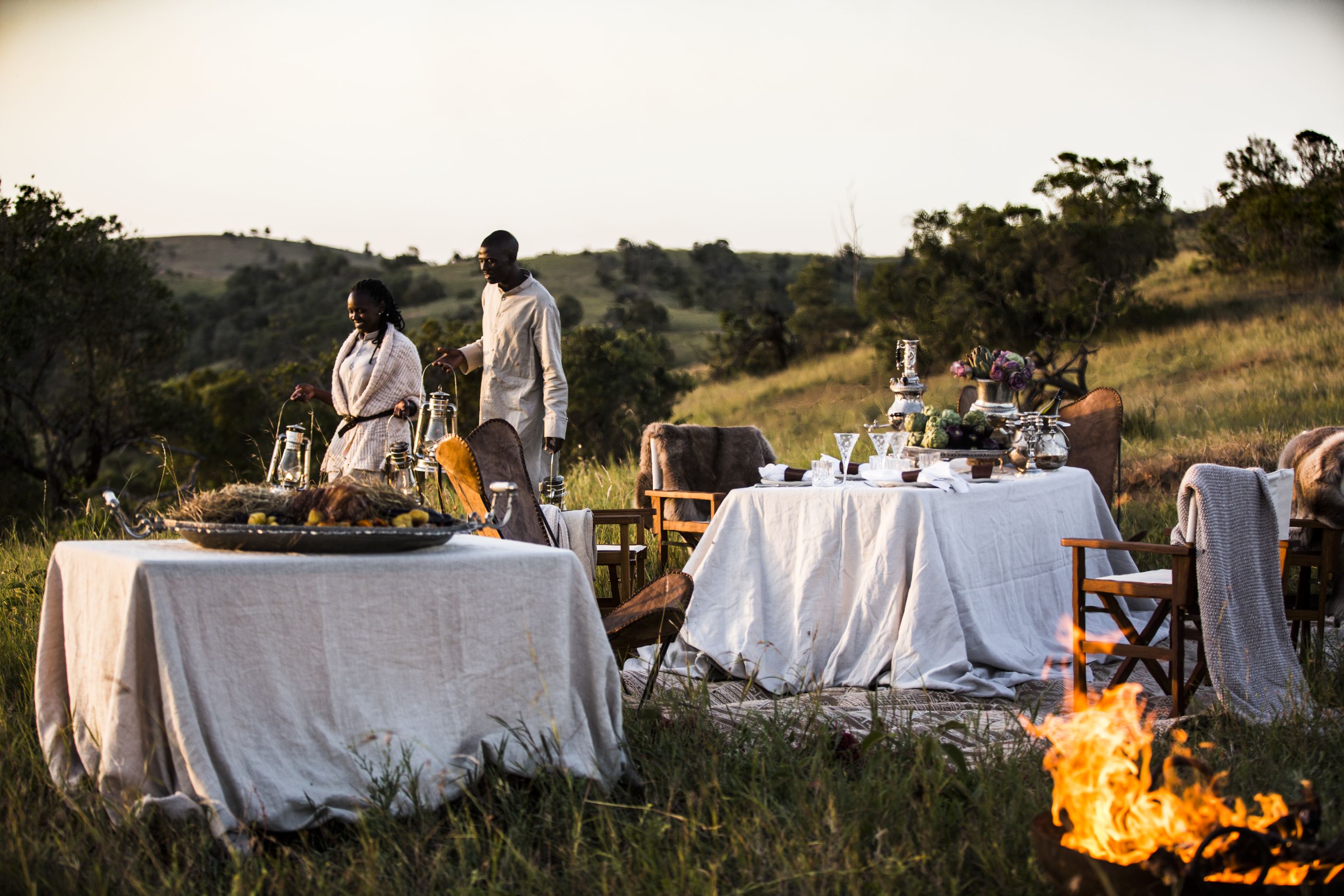 LEOBO PRIVATE RESERVE
Leobo Private Reserve, set in 20,000 acres of South Africa's malaria free Waterberg region is a huge amount of fun and a delightful retreat for Covid-weary families. Quirkily designed, with its own Observatory (space suits are optional), unique library in a two-storey tower and various one-of-a-kind artefacts, the property comes fully staffed and with the invitation to indulge in myriad activities from the sublime to the adrenalin-fuelled. Choose from quad-biking, riding, walking, fishing, game viewing, wild swimming and kayaking, amongst other possibilities. There's a top chef who organises surprise bush breakfasts and traditional braais with locally sourced ingredients accompanied by excellent South African wines. VIEW HOUSE >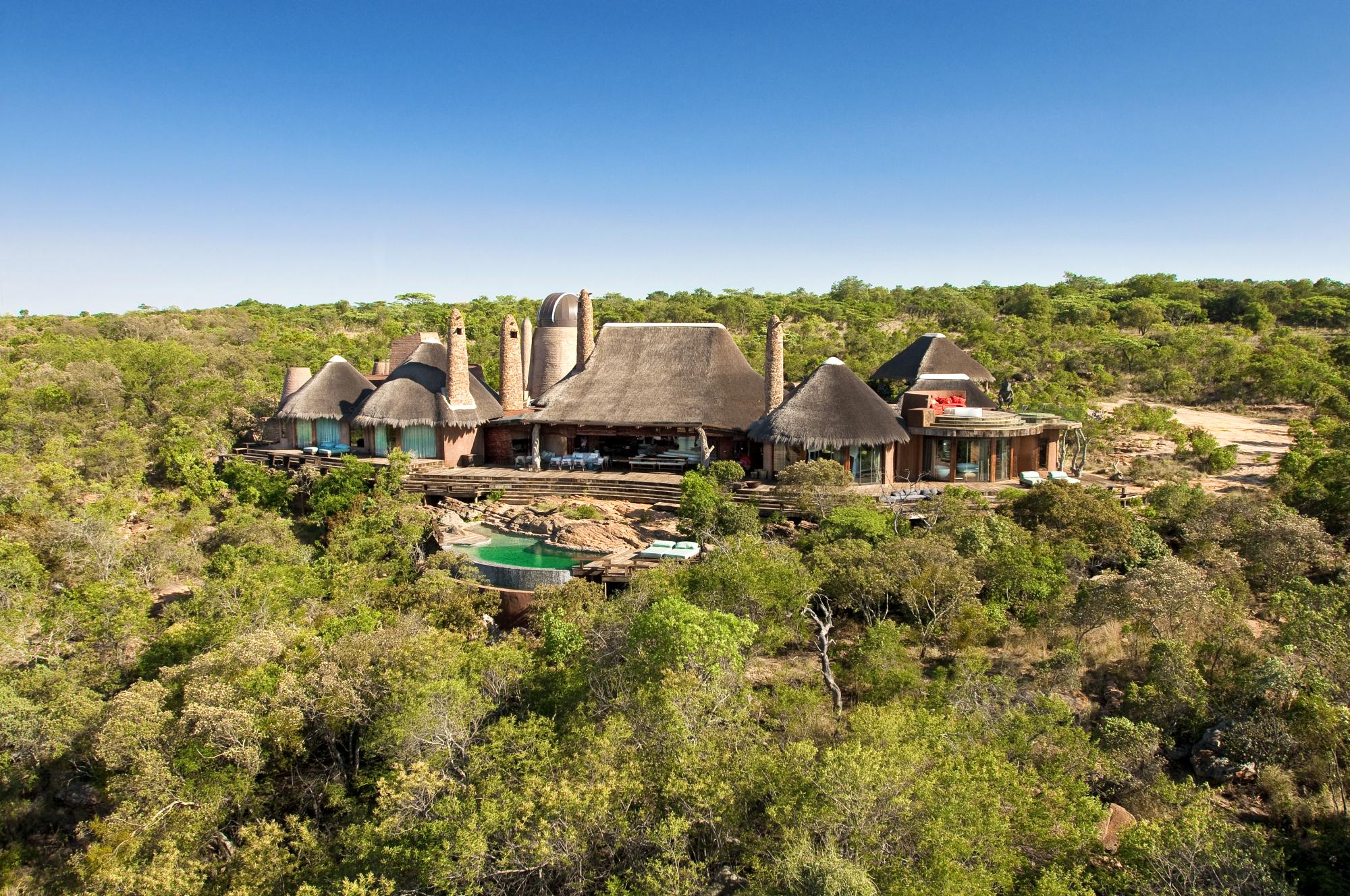 GLORIOUS ISOLATION
Vast open grasslands, deserts and plains, and remote, sparsely populated mountain ranges away from bustling throngs will appeal to the post-Covid traveller in 2021. Islands, too, with their defined borders and easy-to-regulate access are likely to appeal, as will secluded private villas and private yachts & Turkish gulets with their ready access to hidden coves and beautiful, white sandy beaches.
PRIVATE GULET & PHINISI CHARTER
In chartering a gulet, you don't just escape the holiday crowds but civilisation altogether, except of course the ancient Lycian & Carian civilisations whose vestiges dot the wildly beautiful southern Anatolian coastline of Turkey. Here, the tall wooded mountains plunge straight into the bluest of Mediterranean seas and you can be alone with the resident dolphins and the turtles. Your private gulet - a traditional wide-beamed Turkish schooner- becomes your floating home for the week but a home which is staffed with a cook, maids, a butler and a chauffeur (captain) who knows every hidden cove and inlet of the crooked coastline. All you have to do, in between delicious meals of freshly grilled fish and homemade meze, is decide (gulets are all about tough choices!) whether to walk over the hill to an abandoned ghost village, explore the amphitheatre on the cape, sunbathe and play backgammon, swim to a deserted beach, or hone your water-skiing technique.
NEW FOR 2021: 2021 sees a major expansion of Croatian gulet and motor-sailer charter for week-long charters along the glorious Dalmatian Coast. Charters usually start in Split/Trogir or Dubrovnik and will explore the amazing coastline of islands along their respective sections of the Dalmatian Coast. VIEW CROATIAN GULET PORTFOLIO >
And for those venturing further, the remote archipelagos of Raja Ampat and the Komodo Islands in Indonesia provide adventure and opportunity to explore perfect waters speckled with kaleidoscopic marine life. A traditional phinisi is the perfect liveaboard. VIEW INDONESIAN PHINISI COLLECTION >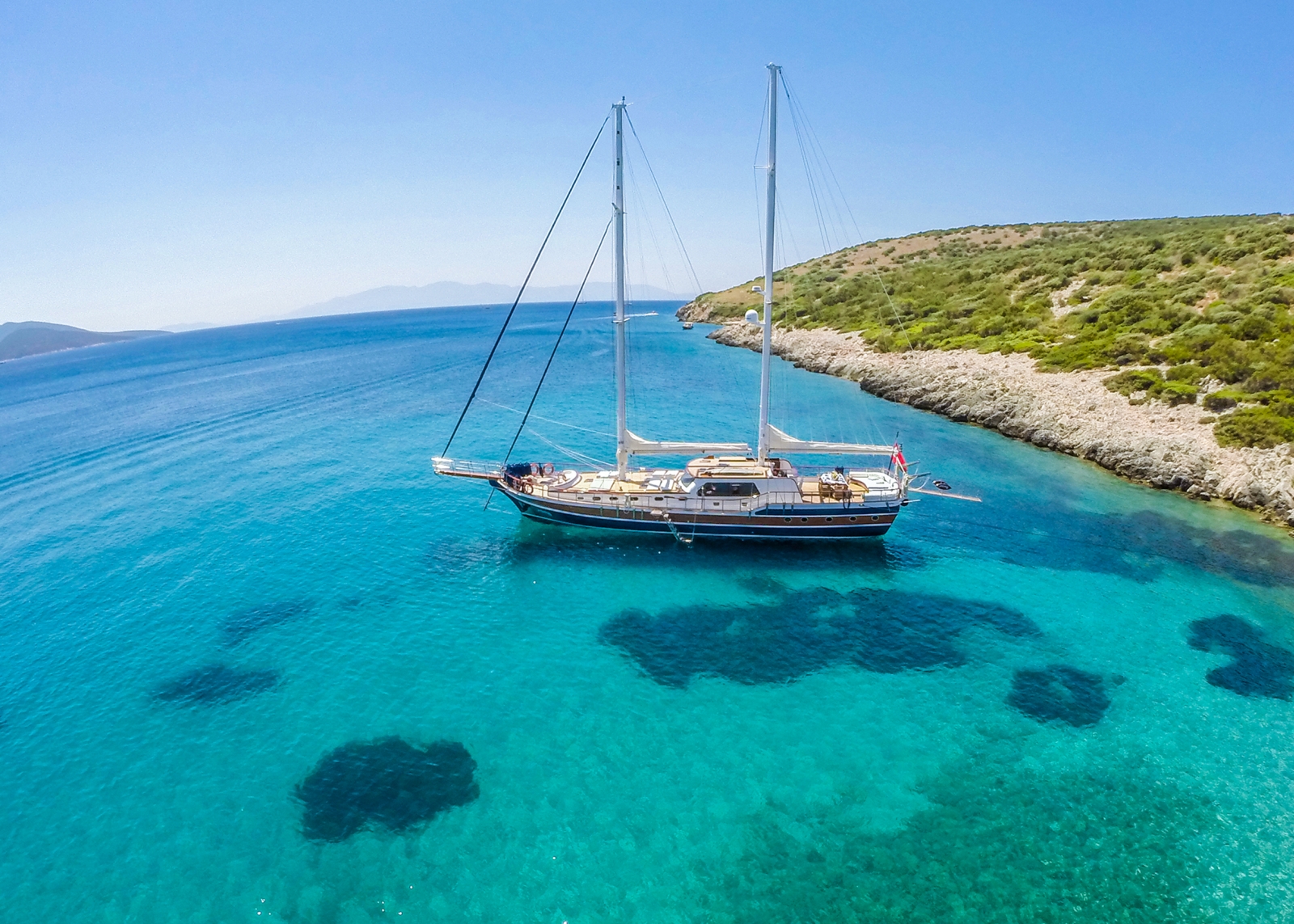 GREENLAND
One of the world's most fascinating frontiers for adventurers of all disciplines, Greenland has virtually no roads and a population of just 56,777. Villages of colourful, wooden houses punctuate an emerald coastline against a backdrop of towering icebergs that float past like vast ocean liners. Perhaps against the odds, Greenland's fjords are also home to luxurious tipis, solar-powered huts and contemporary lodges - wonderful sanctuaries at the end of days watching calving glaciers, exploring Norse ruins or even salmon fishing with your bare hands. VISIT GREENLAND >
NEPAL
Deep in the heart of the Himalayas, there's a place called The Happy House, founded in 1973 by charismatic climber Count Guido Monzino who led the first Italian expedition to Everest. It's just the place to restore body and soul in splendid isolation with fine views, lots of exercise and a fascinating insight into Sherpa traditions. Spend a week here and there's the opportunity to visit traditional monasteries, enjoy morning yoga and meditation sessions, walk along ancient yak trading routes watch the sun rise over Everest Lhotse, Sho You and Ama Dablam, and spend a few nights under canvas in the Solukhumba Valley and on the Ratnange Ridge. And for those who like to give back, for every four bookings, a family in remote Phaplu receives medical insurance for a whole year. VISIT NEPAL >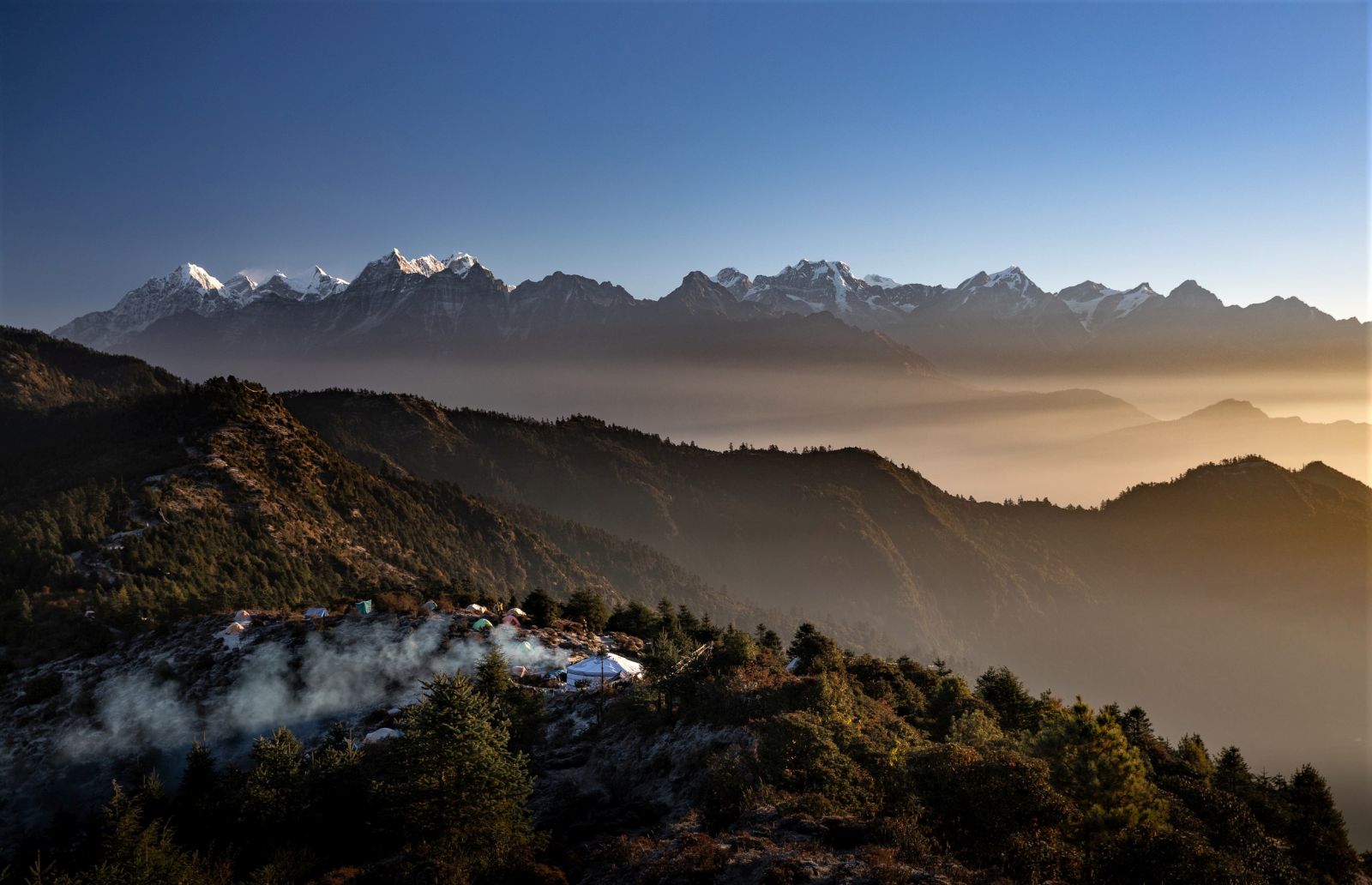 BOTSWANA
NEW FOR 2021: One of Africa's most exciting new openings - scheduled for 1st December 2020 - combines wilderness location with exemplary eco-credentials. Xigera, in Botswana's Okavango Delta is designed to blend with its natural surroundings while taking as little as possible from them. Some 95% of the lodge's power will be derived from a solar hybrid system and everything from hot water provision to the sewage system has been carefully thought through to minimise any impact on the environment. Accommodation and dining are similarly uncompromising, with 12 suites situated on two islands. Each suite has separate lounge, bedroom and dressing room, spacious bathroom with outdoor shower and a private wooden deck. An 'anything, any time' philosophy rules when it comes to dining and meals are complemented by champagnes and wines from the camp's sister vineyard, Bouchard Finlayson. Activities are land and water-based including exploring the riverine waterways by glass-bottomed mokoro, catch and release fishing, walking safaris, game drives and photography expeditions. Elephants thrive here, where they can keep cool in the delta waters and enjoy the rich grassland. Lechwe, wildebeest, warthogs, giraffe, kudu and zebra are similarly sustained by the life-giving delta and in turn are prey to predators such as lions, cheetah and leopard. VISIT BOTSWANA >
PRIVATE ISLAND RESORTS
Social distancing takes on a whole new level on a private island, where access can easily be monitored, and those islands with a small number of independent villas - where dining can be enjoyed on the beach or in the privacy of one's own villa - are in much in demand in 2021. Perfectly-proportioned Naladhu in the Maldives, for example, has just 19 beach houses, while for the full blow out, Cheval Blanc Randheli on the Maldives' Noonu Atoll offers the Private Island - a spatially indulgent four-bedroom villa on a two-acre island separate from the main resort and accessed only by dhoni.
There are just 17 villas nestled amongst the huge boulders and swaying palms on the Seychelles' Fregate Island, and the opportunity to claim your own tropical beach for the day. The island's 'Dining Everywhere' policy ensures that dinner can be as distanced as you like – in the branches of a banyan tree, torch-lit on the beach or perhaps among the exotic fruits growing on one of the islands plantations.
Many such islands are incentivising travellers to return with new initiatives:
THE MALDIVES
NEW FOR 2021: The Nautilus has embarked on a range of initiatives including a new big game fishing boat, new Sea Bobs, a clean-up of the lagoon and reef and a new multi-purpose sports court. The resort has also invested $100,000 in a Covid-19 testing machine which guests will be allowed to use on a complimentary basis prior to departure. The machine is located so that the local community can also benefit from the facility.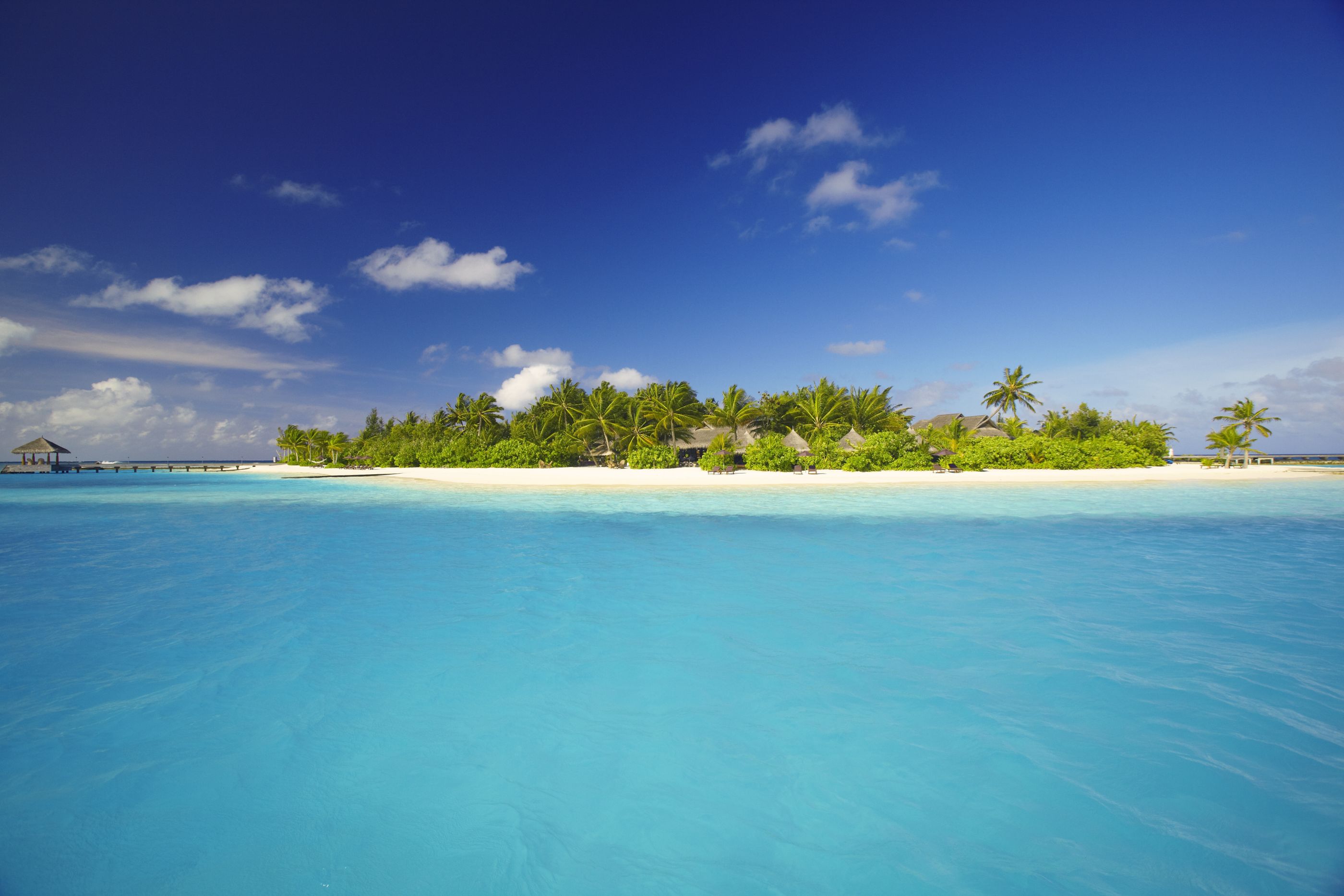 ROAD TRIPS
Never has a sense of liberation been more desirable, after a 2020 dominated by lockdown and restriction. The attraction of the open road beckons, and the freedom to explore a destination at your own pace, stopping to admire a stunning view, linger over a delicious lunch or creating new adventures, the more remote the better.
FAMILY ROAD TRIP BY RV - NORTH EASTERN USA
NEW FOR 2021: This 13-day journey explores the lakes forests and beaches of North Eastern USA, with overnights striking the right balance between hotels and RV camp grounds. Highlights include hiking, tubing and rafting on the Hudson River in the Adirondacks, camping amidst the peaks and waterfalls of New Hampshire's White Mountain National Forest and exploring the beaches and great dining scene of Maine. VIEW ITINERARY >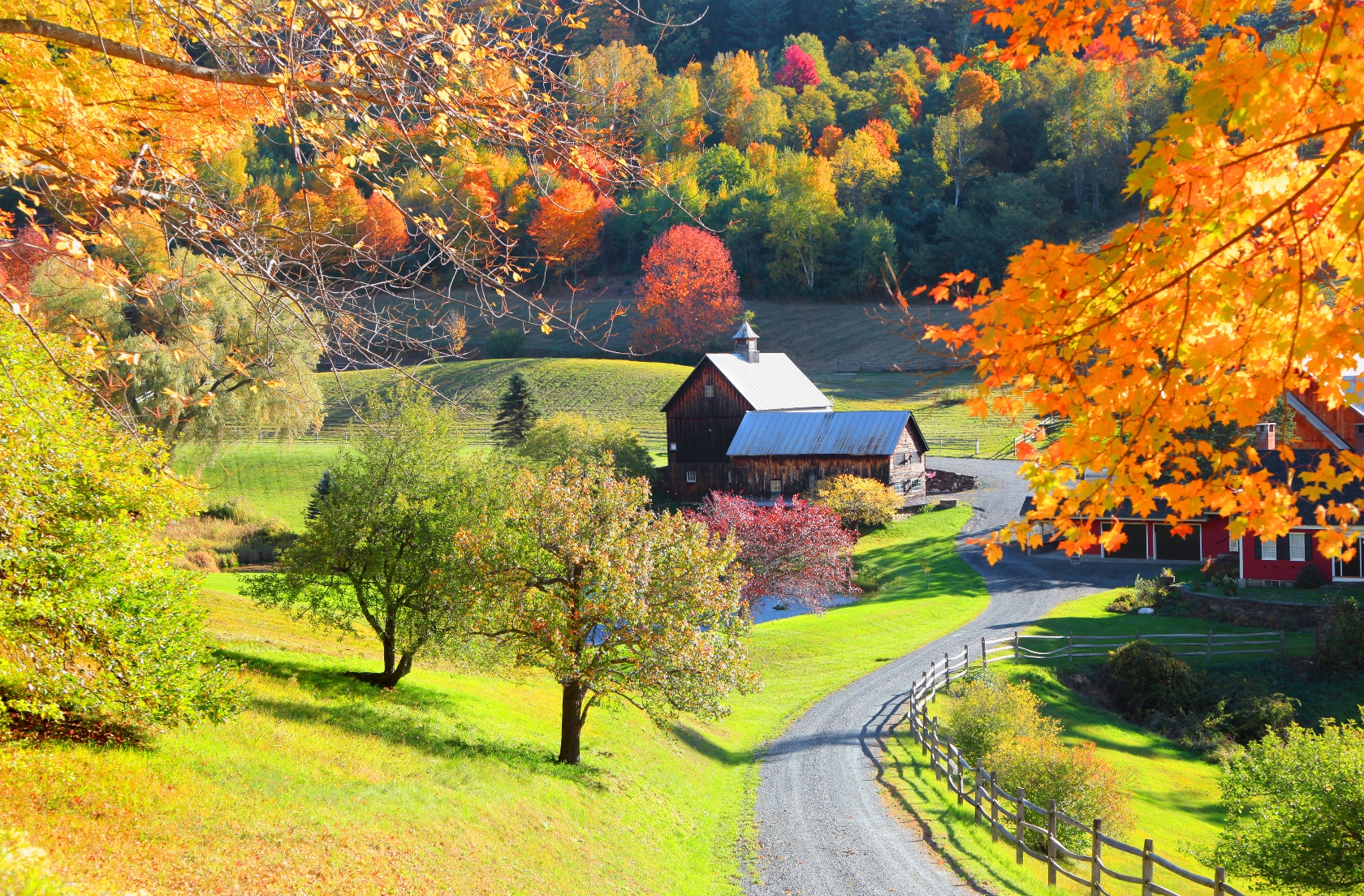 ESSENCE OF NORWAY
A road trip through the beautiful Fjordlands of Norway's western coast is a soul-enhancing experience. This 11-day adventure combines the freedom of the open road with some of Europe's most beautiful landscapes, lots of opportunity for getting out into the great outdoors, complemented by charming boutique hotels and excellent local cuisine along the way. VIEW ITINERARY >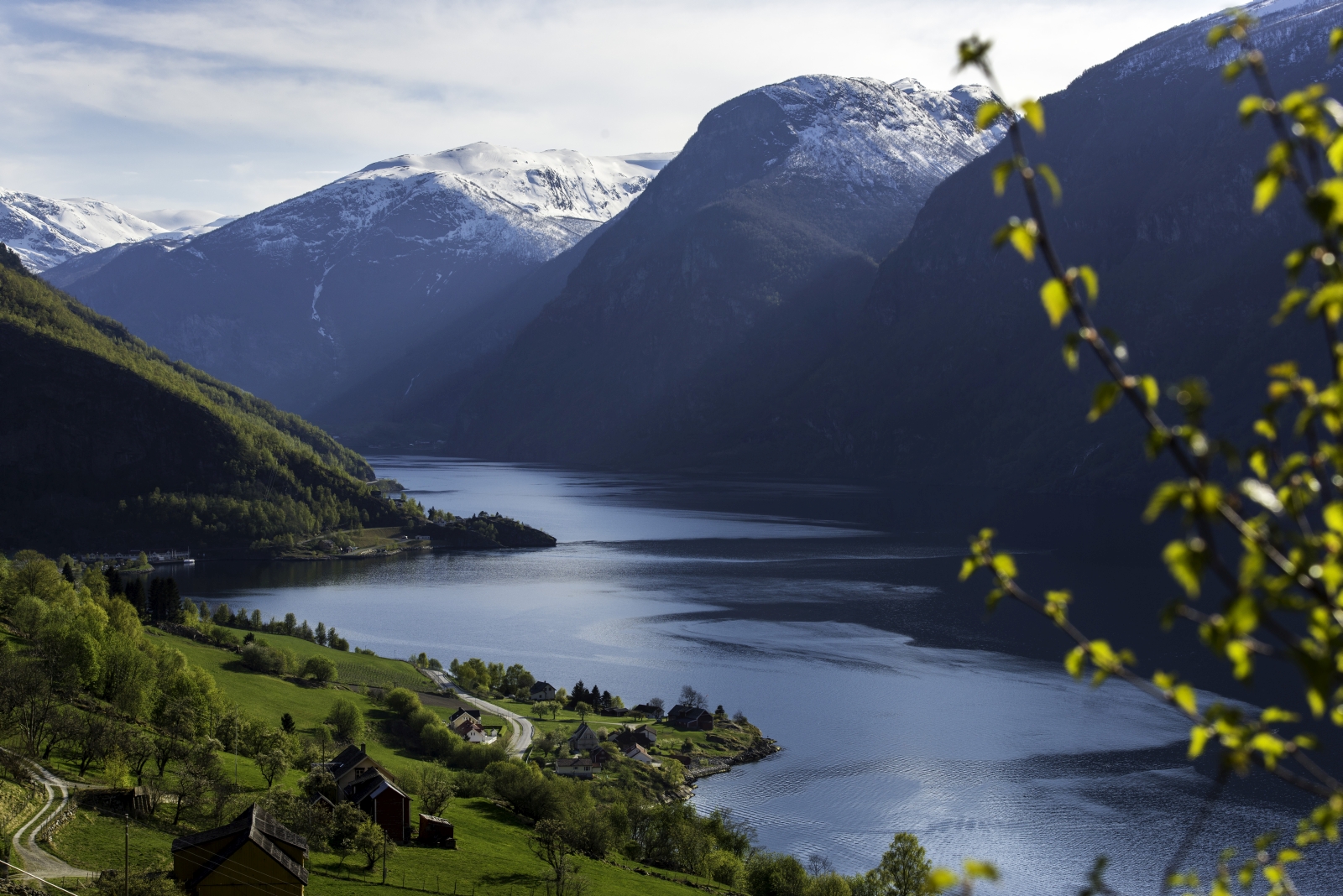 A JOURNEY THROUGH BASILICATA & PUGLIA
A seven-day journey through Italy's untouched southern splendours on a self-drive voyage of discovery, shining a light on sublime food, architecture, wild landscapes and centuries of fascinating history. The journey begins in the UNESCO troglodyte town of Matera (which features in the latest Bond movie) and continues through the 'badlands' of Basilicata through the Valle d'Itria and the 'trulli' villages to the Baroque masterpiece of Lecce, resplendent with a Roman amphitheatre and cathedrals, churches and towers rich in history. VIEW ITINERARY >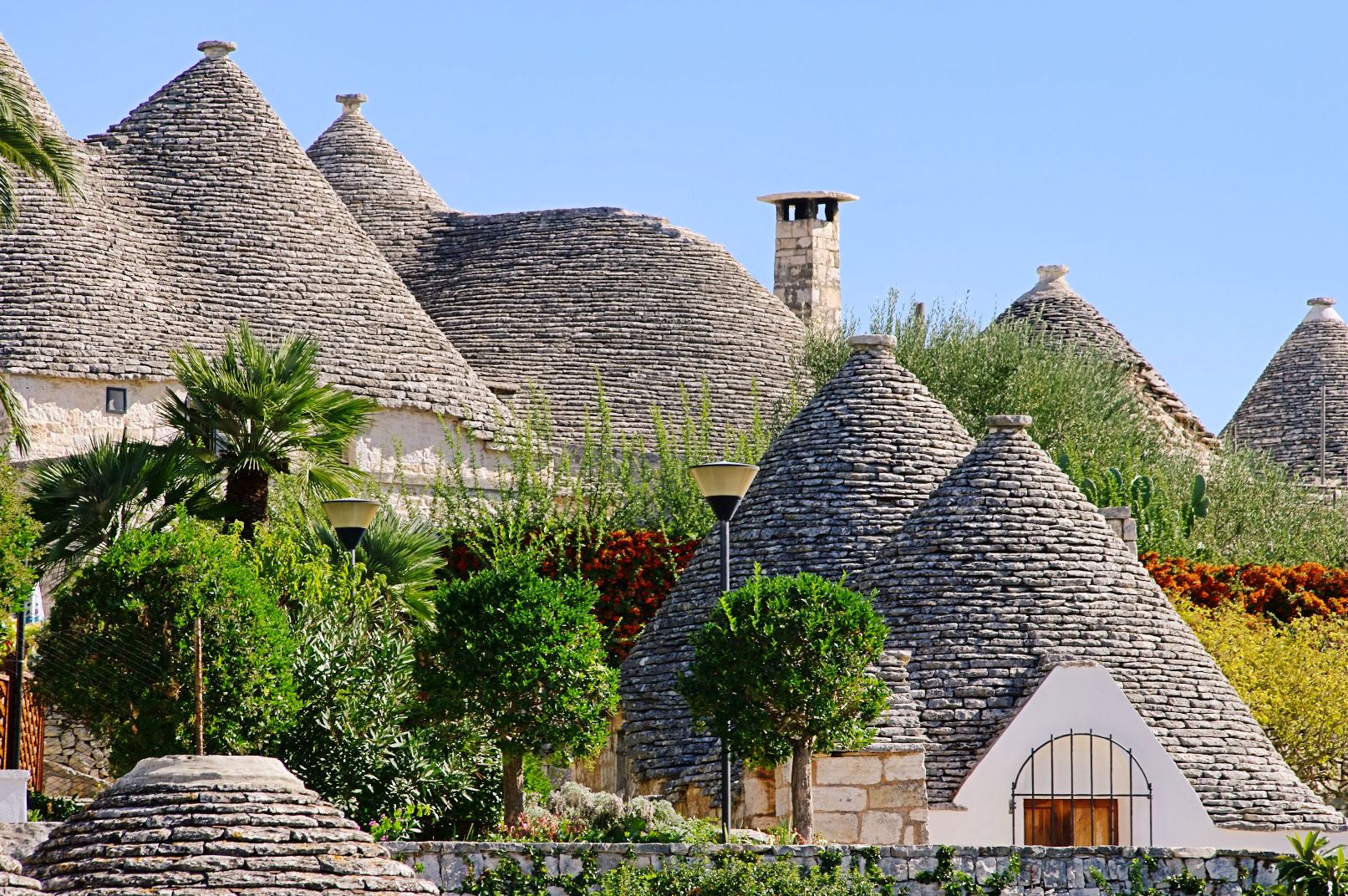 MAKE IT MEANINGFUL - BUCKET LIST ADVENTURES
Less distance, longer duration, better protection - key words for travel in the post Covid world. In the face of potential travel inconvenience imposed by Covid-related restrictions and increased awareness that in many ways, there has never been a better time to travel without the crowds, the trend is now towards longer duration trips that cover less distance. Forget the frenetic desire to see everything in one go, but take the slow road and savour the experience of getting under the skin of each special place. And for protection, take advantage of one of the myriad of new insurance products that cover Covid-19.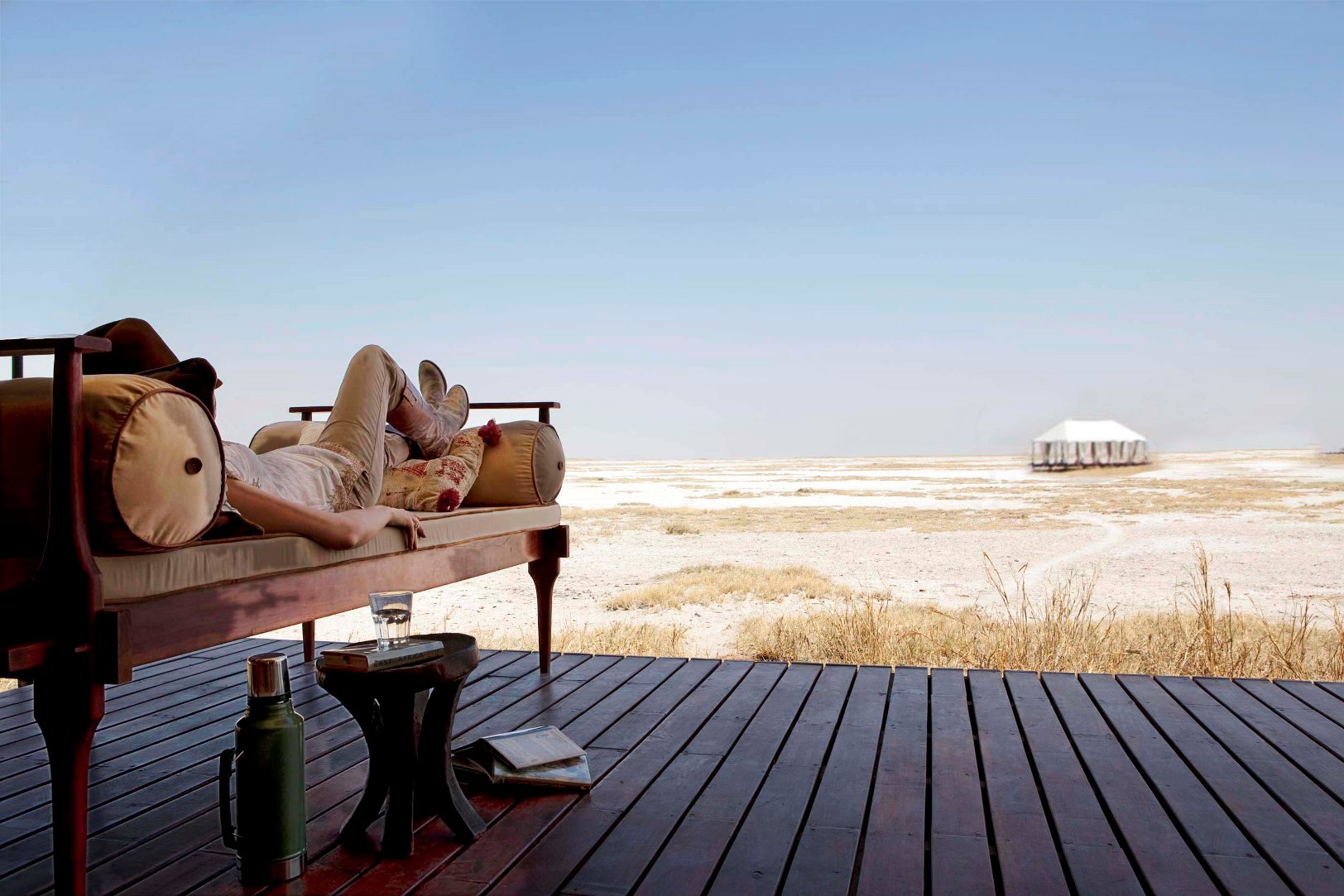 PHILANTHROPY – COMMUNITY - CONSERVATION
The plight of the planet was already under sharp focus before the pandemic hit as the impact of global warming hit headlines on a daily basis. The loss of tourism revenue has further hit fragile communities and ecosystems that were only able to stave off poaching, logging and other life-threatening activities through tourism-funded economic alternatives. As people seek to 'make it meaningful' in a post-Covid world, philanthropic travel will be ever more important. Longer trips, to places like Sumba Island in Indonesia where the Nihi Sumba resort gives back in the form of the Sumba Foundation, for example, or safaris where staying at a beautiful lodge, such as Singita Kwitonda, funds anti-poaching or wildlife conservation will increasingly resonate with the more aware, informed traveller for whom gold taps and thread count really don't matter.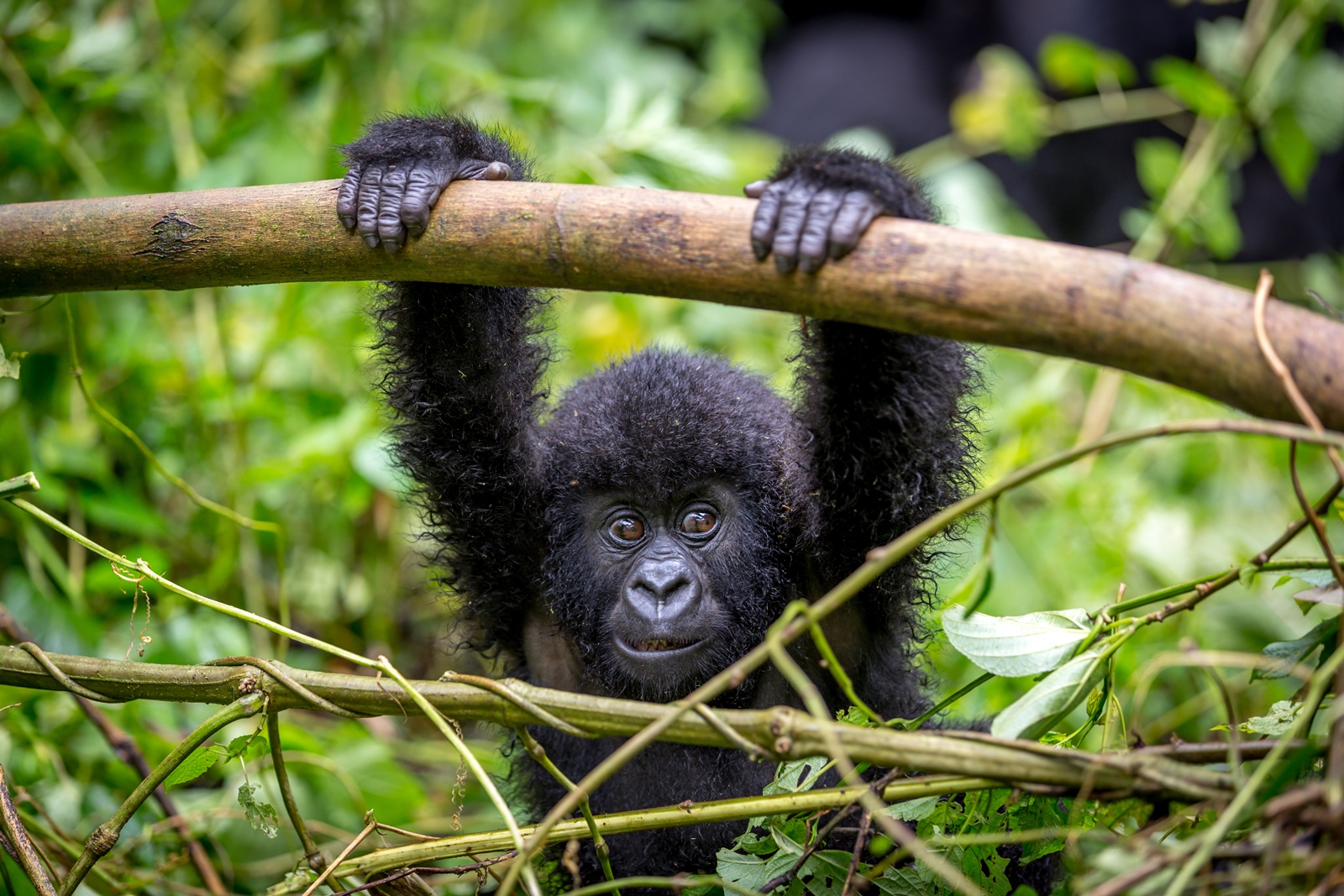 BEAT THE QUEUE
With summer 2020 effectively cancelled, swathes of people have moved their 2020 bookings to summer 2021. Postponed travel will collide with pent-up demand and Europeans staycationing in their home countries to create a perfect storm of "it's full" next summer. Canny travellers are already booking that perfect villa on the coast within walking distance of the idyllic village for the prime summer dates. Similarly, the best private boats in the Eastern Mediterranean are being snapped up by more experienced travellers who love the freedom to plan their own daily itineraries and discover the most beautiful hidden coves and white sandy beaches. It's a case of the early bird catches the worm - but amplified. Those who hesitate will, literally, miss the boat.